Firm Profile > Pirola Pennuto Zei & Associati > Milan, Italy
Pirola Pennuto Zei & Associati
Offices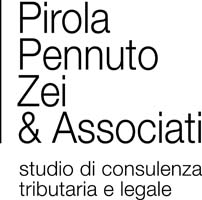 Pirola Pennuto Zei & Associati
VIA VITTOR PISANI 20
20124 MILAN
Italy
Pirola Pennuto Zei & Associati > The Legal 500
Rankings
Pirola Pennuto Zei & Associati >
Firm Profile
The firm: Pirola Pennuto Zei & Associati was established in the 1970s as a partnership by a group of specialists. The firm provides tax and legal services to medium and large-sized companies and multinational groups and has continually sought to reinforce its multi-disciplinary approach by creating specialised centres of excellence. The firm is composed of more than 600 professionals, many of whom have participated in some of Italy's most significant corporate and financing operations over the past decade.
The firm has ten offices in Italy (Milan, Rome, Turin, Padua, Bologna, Brescia, Naples, Verona, Parma and Florence), one in London, three in China (Beijing, Shanghai and Hong Kong), an Indian and a Russian desk.
The firm focuses on selected areas of practice and guarantees to provide competence and top-quality services, thereby increasing efficiency and combining the trust relationship between the professional and the client with organisational skills, in order to manage complex operations in the entire Italian territory and abroad.
Pirola Pennuto Zei & Associati advises many of Italy's leading corporations and several major Italian banks, both domestically and abroad. The representation of foreign clients, both in Italy and internationally, constitutes a significant part of the firm's practice.
Areas of practice:The firm combines a multidisciplinary vision and focus on different business sectors, providing tax consultancy (in relation to tax compliance, national and international tax planning, transfer pricing, VAT, litigation, expatriates, etc.), legal consultancy (in relation to mergers and acquisitions, private equity and banking and financial matters, including all regulatory aspects, corporate law, commercial law, aviation law, employment law, information technology law, copyright law, civil litigation, family law, etc.), as well as corporate finance consultancy (debt restructuring, consolidation plans, company valuations, etc.).
Main Contacts
| Department | Name | Email | Telephone |
| --- | --- | --- | --- |
| Administrative law | Ermanno Vaglio | | |
| Asset finance/securitisation/ capital markets | Massimo Di Terlizzi | | |
| Asset finance/securitisation/ capital markets | Francesca de Fraja | | |
| Aviation | Gabriele Bricchi | | |
| Aviation | Lucia Secchiaroli | | |
| Banking and finance | Andrea Gottardo | | |
| Banking and finance | Maurizio Bernardi | | |
| Commercial property | Anne-Manuelle Gaillet | | |
| Commercial property | Francesco Lamperti | | |
| Competition and EU | Gabriele Bricchi | | |
| Competition and EU | Lucia Secchiaroli | | |
| Corporate and M&A | Massimo Di Terlizzi | | |
| Corporate and M&A | Francesca de Fraja | | |
| Dispute resolution and arbitration | Gianluca Grossi | | |
| Dispute resolution and arbitration | Giorgio Recine | | |
| E-commerce | Anne-Manuelle Gaillet | | |
| E-commerce | Francesco Lamperti | | |
| Employment and labour | Roberta Di Vieto | | |
| Employment and labour | Marco Di Liberto | | |
| Energy and natural resources | Ermanno Vaglio | | |
| Energy and natural resources | Edoardo Panzera | | |
| Environment | Ermanno Vaglio | | |
| Information Technology | Lucia Secchiaroli | | |
| Insolvency/corporate restructuring | Pierluigi Samarotto | | |
| Insolvency/corporate restructuring | Andrea Gottardo | | |
| Insurance | Gabriele Bricchi | | |
| Insurance | Pierluigi Samarotto | | |
| Intellectual property | Fabrizio De Luca | | |
| Intellectual property | Francesco Lamperti | | |
| Media entertainment and TMT | Fabrizio De Luca | | |
| Real estate | Francesca de Fraja | | |
| Real estate | Emilia Bontempi | | |
Lawyer Profiles
| Photo | Name | Position | Profile |
| --- | --- | --- | --- |
| | Andrea Alberico | Partner.Registered with the Association of Chartered Accountants of Milan and the Register of… | View Profile |
| | Luca Angeretti | Associate Partner.Registered with the Association of Chartered Accountants and the Register of… | View Profile |
| | Lorenzo Banfi | Partner. Member of the Board of Statutory Auditors of major national and international companies. | View Profile |
| | Monica Barbieri | Associate Partner | View Profile |
| | Stefano Barletta | Partner.Provides tax and corporate consultancy mainly to international clients operating a number… | View Profile |
| | Franco Barro | Partner.Specializes in integrated administrative management for the benefit of companies with particular… | View Profile |
| | Maurizio Bernardi | Partner. Specializes in mergers and acquisitions, private equity, banking and finance, financial… | View Profile |
| | Alberto Bertuzzo | Associate Partner | View Profile |
| | Nathalie Brazzelli | Partner. She mainly provides tax advice on corporate tax issues, mergers and acquisitions,… | View Profile |
| | Gabriele Bricchi | Partner. Specialises in Corporate, Commercial, Air and Space and Antitrust Law. | View Profile |
| | Gianfranco Buschini | Partner. Registered with the Association of Chartered Accountants and the Register of… | View Profile |
| | Giuseppe Cagliero | Partner.Provides tax and corporate assistance to major national and international groups. Specialized… | View Profile |
| | Andrea Cagnani | Partner.Has extensive experience in advising companies in the pharmaceutical and real estate… | View Profile |
| | Alessandro Cavallanti | Associate Partner | View Profile |
| | Stefano Cesati | Partner.Consultant in ordinary and extraordinary corporate and tax matters for leading international… | View Profile |
| | Fabrizio De Luca | Associate Partner | View Profile |
| | Marco Di Liberto | Junior Partner | View Profile |
| | Massimo Di Terlizzi | Partner. Extensive experience and specialization in corporate tax, corporate and commercial law,… | View Profile |
| | Roberta Di Vieto | Partner. Admitted to the Bar at the Court of Appeal of Brescia. | View Profile |
| | Guido Doneddu | Partner. Provides consultancy to major Italian groups and companies and Italian subsidiaries of… | View Profile |
| | Luca Fossati | Partner. Registered with the Association of Chartered Accountants and the Register of Auditors. | View Profile |
| | Anne-Manuelle Gaillet | Partner.Specialized in corporate law, mergers and acquisitions, business and commercial law, arbitration… | View Profile |
| | Clarissa Galli | Associate Partner | View Profile |
| | Ada A. Garzino Demo | Partner. | View Profile |
| | Daniele Ghedi | Associate Partner | View Profile |
| | Andrea Gottardo | Partner.Was Assistant Lawyer to the Professor of International Law at the Faculty… | View Profile |
| | Federico Grigoli | Partner. Registered with the Association of Chartered Accountants and the Register of Auditors.… | View Profile |
| | Gian Luca Grossi | Partner. Provides legal, corporate and tax consultancy with particular reference to Middle Market… | View Profile |
| | Guido Guetta | Partner.Registered with the Association of Chartered Accountants and the Register of Auditors. | View Profile |
| | Francesco Lamperti | Associate Partner | View Profile |
| | Fabio Landuzzi | Partner.Expert on corporate tax issues and corporate reorganisations. | View Profile |
| | Luca Marvaldi | Partner. Registered with the Imperia Association of Chartered Accountants and the Register of… | View Profile |
| | Giuseppe Merola | Associate Partner | View Profile |
| | Stefania Meschiari | Partner.Member of the Board of Statutory Auditors of major national and international… | View Profile |
| | Mosè Metrangolo | Partner. Provides advice on company law and tax matters to major domestic… | View Profile |
| | Filippo Momi | PartnerRegistered with the Association of Chartered Accountants and the Register of Auditors. | View Profile |
| | Giuliana Monte | Partner. She mainly provides advice and assistance on company law and tax issues… | View Profile |
| | Lorenzo Muzii | Associate Partner | View Profile |
| | Rosita Natta | Partner.Provides tax and corporate consultancy with particular reference to Middle Market companies,… | View Profile |
| | Luca Occhetta | Partner | View Profile |
| | Umberto Orso Giacone | Associate Partner | View Profile |
| | Mara Palacino | Partner.Registered with the Association of Chartered Accountants and the Register of Auditors. | View Profile |
| | Edoardo Panzera | Associate Partner | View Profile |
| | Rosanna Pellerino | Associate Partner | View Profile |
| | Sergio Pennuto | Founding Partner.An expert in national and international tax law and procedures for… | View Profile |
| | Benedetta Pinna | Associate Partner | View Profile |
| | Roberta Pirola | Partner.Has significant experience in relation to intragroup transactions, reorganizations and acquisitions, including… | View Profile |
| | Andrea Pirola | Partner.Registered with the Milan Association of Chartered Accountants and registered with the… | View Profile |
| | Giuseppe Pirola | Founding Partner.A national and international tax expert, he provides tax consultancy to… | View Profile |
| | Gianluca Pozzi | Partner.Provides corporate and tax consultancy at national and international levels for clients… | View Profile |
| | Federico Ragazzini | Partner | View Profile |
| | Giorgio Recine | Associate Partner | View Profile |
| | Gianluca Saccoccia | Partner.Specializes in corporate law with particular reference to mergers and acquisitions and… | View Profile |
| | Pierluigi Samarotto | Partner.Specialized in mergers and acquisitions, corporate law, international contracts, distribution law, industrial… | View Profile |
| | Dario Santagà | Partner | View Profile |
| | Lucia Secchiaroli | Associate Partner | View Profile |
| | Antonello Silvestri | Partner.He provides advice on tax and company law issues, corporate reorganisations and… | View Profile |
| | Bettina Solimando | Partner.Has significant experience in providing corporate tax and value added tax consultancy,… | View Profile |
| | Dario Taroni | Associate Partner | View Profile |
| | Stefano Tronconi | Partner.Member of the Board of Statutory Auditors for major national and international… | View Profile |
| | Andrea Vaglie' | Partner. | View Profile |
| | Ermanno Vaglio | Associate Partner | View Profile |
| | Luca Valdameri | Partner | View Profile |
| | Marco Vianello | Partner.Provides tax consultancy with particular focus on taxation issues relating to the… | View Profile |
| | Emanuela Viotto | Partner.Has extensive experience in the implementation of share incentive schemes, both in terms… | View Profile |
| | Yuri Zugolaro | Partner.Registered with the Padova Association of Chartered Accountants and the Register of Auditors. Member… | View Profile |
| | Francesca de Fraja F. | Partner.Specializes in M&A (both local and cross border, with specific reference to… | View Profile |
Staff Figures
Number of Lawyers : 150 at this office : 40
Languages
Chinese English French German Hebrew Italian Spanish Russian Portuguese
Other
Contacts : Massimo Di Terlizzi Contacts : Andrea Gottardo Other offices : Beijing Other offices : Bologna Other offices : Brescia Other offices : Florence Other offices : Hong Kong Other offices : London Other offices : Naples Other offices : Padua Other offices : Parma Other offices : Rome Other offices : Shanghai Other offices : Turin Other offices : Verona
Top Tier Firm Rankings
Firm Rankings