Herbst Kinsky Rechtsanwalte GmbH > Vienna, Austria > Firm Profile
Herbst Kinsky Rechtsanwalte GmbH
Offices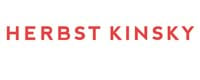 Herbst Kinsky Rechtsanwalte GmbH
DR KARL LUEGER-PLATZ 5
1010 VIENNA
Austria
Herbst Kinsky Rechtsanwalte GmbH > The Legal 500
Rankings
Herbst Kinsky Rechtsanwalte GmbH
stands out for its niche in aviation and rail finance, which is based on
Christoph Wildmoser
's expertise in this space, but the team also handles other financing transactions, including refinancing and structured financing, alongside regulatory matters.
Christoph Herbst

, who co-heads the practice with Wildmoser, is a key contact for this. The team's work frequently includes cross-border elements, most notably with Germany. In January 2021,
Philipp Baubin
left the firm.
Practice head(s):
Other key lawyers:
Testimonials
'Christoph Wildmoser is a very goal-oriented and focused lawyer. Very clear and structured advice that is easy to understand for colleagues without a legal background.'
'What is special about Herbst Kinsky is their hands-on mentality. When things get hectic, they keep a calm head and deliver – on time, in top quality and reliably.'
'We work with Christoph Wildmoser and Wolfgang Schwackhöfer. Both deliver top work and also function great as a team. Wolfgang in particular always comes up with good banking regulatory solutions for Austria.'
Key clients
ESIM Chemicals
Commerzbank
Goldman Sachs, Deutsche Bank and UniCredit Bank
Caisse de dépôt et placement du Québec (CDPQ)
Province of Lower Austria
Maturus Finance
Stona
MYOS
ams AG
Apera
Work highlights
Advising ESIM Chemicals on the restructuring of its existing financing in connection with the spin-off of a business unit.
Advised Findos Investor in connection with the financing of the acquisition of Mait GmbH.
Acted as local counsel when advising Goldman Sachs, Caisse de dépôt et placement du Québec (CDPQ), Deutsche Bank and UniCredit Bank on the Austrian aspects of the refinancing of Schur Flexibles Group.
Herbst Kinsky Rechtsanwalte GmbH
 provides clients with '
profound and highly experienced legal expertise in all fields required
'. The firm has established itself as a go-to practice for venture capital funds and start-ups in the market. It has a particularly strong standing in the biotech area. The names to note are
Phillip Dubsky
,
Philipp Kinsky
,
Wolfgang Schwackhöfer
,
Florian Steinhart
 and
Christoph Wildmoser
.
Practice head(s):
Phillip Dubsky; Philipp Kinsky; Wolfgang Schwackhöfer; Florian Steinhart; Christoph Wildmoser
Testimonials
'Very diverse team with a different focus and key areas of knowledge; very customer oriented and able to deal with a start-up-founder, but also with a big corporate client.'
'They all are always very professional, open and service-oriented. I never had such great experiences with others. They all know what's going on and are always looking for solutions even in complicated situations.'
'From a company's perspective that fully relies on outside legal expertise, the one-stop-shop approach is very efficient and convenient. We obtain profound and highly experienced legal expertise in all fields required – commercial, labour law, investments. Our requests are centrally coordinated and efficiently routed to the experts who complement and stand-in for each other where needed.'
'We appreciate the outstanding responsiveness and the individual 1:1 consultancy where required. Each partner fully understands our needs and demands and promptly provides tailored guidance and services.'
'The practice of Herbst Kinsky has an excellent reputation in the start-up and VC/PE market with exceptional experience and know-how in this sector. The team is very versatile and responsive and easily handles international matters due to their strong international network. One of their strengths is certainly the problem-solving and goal-oriented approach of their highly committed and competent lawyers.'
'We appreciate the work with Carl Walderdorff who is exceptionally competent, versatile, focused, efficient, accurate and pragmatic. He is smart and extremely committed and hard-working to work out the best solution for his clients both from a legal as well as a commercial perspective. At the same time, he has a very friendly and refreshing personality. Carl is really one of the most trustworthy persons I know and it is a real pleasure to work with him.'
Key clients
ams AG
Biogena Group
Russmedia
Chatvisor/Xaleon
ProALPHA
Neoviva Logistics
Sandvik A.B.
Marinomed Biotech
GoStudent
Ardian
Byrd
Refurbed
Propster
Allcyte
ESIM Chemical
Valsoft Corp
Sonova
Firestart
GEOX
Neoh
Equistone Partners Europe
Woom
AppRadar
Arkem
IST Cube – Institute of Science and Technology Austria
Work highlights
Advised GoStudent on a €205m financing.
Advising Xaleon shareholders on the sale of the company to TeamViewer.
Advised ESIM Chemicals on the spin-off and sale of its Intermediates & Specialty Chemicals division to Vertellus.
With a focus on GDPR implementation and compliance
Herbst Kinsky Rechtsanwalte GmbH
is a strong player in the Austrian start-up scene, assisting clients in IT and life science sectors in particular. Increasingly the team handles the data protection aspects of M&A transactions.
Sonja Hebenstreit
 is at the helm and is able to act as an external data protection officer.
Practice head(s):
Testimonials
'Dynamic team that always strives to provide practical solutions.'
'Dr. Sonja Hebenstreit provides clear answers to questions.'
Key clients
BOREALIS AG
CIRSE Group
Stanton Chase
Refurbed
Speedinvest GmbH
Probando GmbH
Donhauser GmbH /Vapiano
FitInn
UET United Electronic Technology AG
GoStudent
Work highlights
Advising CIRSE and its various entities on their GDPR implementation and compliance processes regarding their different fields of activity, namely in particular, congress organisation and research (including clinical and education) and further serves as external Data Protection Officer.
Providing comprehensive day-to-day advice to Borealis AG and its Austrian entities in GDPR compliance questions, including regarding the continuous update of the data processing register, questions about internal policies and information rights and assistance with the drafting and review of data processing and joint controllership agreements.
Advised UET United Electronic Technology AG in the context of establishing its terms of use, privacy policy and specific data protection questions in the context of the launch of its application Sectrace.
Labour law matters related to outsourcing, M&A and the privatisation of public enterprises are among
Herbst Kinsky Rechtsanwalte GmbH
's strengths. The group also advises clients on data protection including whistleblowing and employment termination and handles cross-border cases, among others. Practice head
Franz Marhold
and associate
Christoph Ludvik
are the key contacts, assisting clients in contentious and non-contentious matters alike.
Other key lawyers:
Testimonials
'The law firm is small enough to give you as a client the feeling of personal care.'
Key clients
ams AG
Constantia Industries Holding
Evotec SE
Österreichischer Genossenschaftsverband (Schultze-Delitzsch)
Apollo Optik
VIVATIS Holding
Raiffeisen Informatik
Vienna Philharmonic
Marinomed Biotech
Thoeris
Work highlights
Advising longstanding client Constantia Industries on labour law issues, such as works agreements, conciliation board proceedings, restructuring endeavours and labour court proceedings.
Advising longstanding client Apollo Optik (Austrian brand is Pearle) on employment law advice regarding all aspects of employment law and litigation matters concerning the company.
Advising the renowned Vienna Philharmonic orchestra on employment law, joint examination of wage-related levies GPLA (social security and wage tax audit) and other social law issues.
Herbst Kinsky Rechtsanwalte GmbH
's team has
'broad but profound knowledge and has always been able to provide prompt and target-oriented legal assessments of complex issues'.
Strengths include assisting clients with state aid and regulatory matters, public banking, trade law, energy and waste matters, and constitutional law. Founder and senior partner
Christoph Herbst
leads the practice; he has a wide range of expertise in public and administrative law. Associate
Valerie Mayer
is also noted for her knowledge of public commercial law.
Other key lawyers:
Testimonials
'Herbst Kinsky has a young and highly qualified team. In particular, the practice group Public Law offers broad but profound knowledge and has always been able to provide prompt and target-oriented legal assessments of complex issues.'
'In this team, Valerie Mayer is particularly prominent due to her convincing assertiveness and openness with a high level of expertise in public law, more specifically public procurement law. She approaches tasks systematically and innovatively, in a personal and extremely competent manner.'
'They are exquisite in their field, a lot of experience and expertise.'
'Direct contact to relevant people, single points of contact per topic, good expertise in relevant topics'
'Valerie Mayer: Highly motived, strong customer focus, extremely responsive, good understanding of industry specific context, hands-on mentality.'
'There is a lot of competence, on the other hand, the law firm is small enough to give you as a client the feeling of personal care.'
'Dr. Valerie Mayer and her team are very strong in the administrative and public law sector and always aware of customers need with a special view on the economic situation.'
'Dr. Valerie Mayer has a very good business oriented point of view how to approach certain administrative law topic and reacts very fast regarding all client requests.'
Key clients
NÖLKH Wiener Neustadt
SYNLAB
GIS – Gebühren Info Service GmbH
ILLWERKE vkw AG
ESIM Chemicals
ESG-MAX ENERGY
VAMED Standortentwicklung und Engineering GmbH
Work highlights
Advised ESIM Chemicals on Emission Certificate as well as Foreign Direct Investment (FDI) topics in connection with the spin-off and sale of a major division of ESIM to Vertellus.
Represented GIS as an authority concerned in a procedure before the VfGH – Austrian Constitutional Court, where the complainant is Kronehit.
Advising the Federal State of Lower Austria (Land Niederösterreich) as public purchaser on the procurement of services in connection with the development, planning and construction of Landesklinikum Wiener Neustadt.
Herbst Kinsky Rechtsanwalte GmbH
is best known for providing full-service advice to start-ups, from financing rounds to IPOs, capital increases and compliance. Due to this specialism, the team's expertise also covers crypto currency matters and issues at various intersections such as banking and finance alongside corporate and M&A, which is also where the strength of key contacts
Philipp Kinsky
and
Phillip Dubsky
lies.
Philipp Baubin
left the firm in early 2021.
Practice head(s):
Testimonials
'Capital markets is a key strength. On urgent items the feedback is fast. Overall communication is excellent.'
'From the beginning, Philipp Kinsky has been key to our public listing. Answers come quickly and with high accuracy.'
'Herbst Kinsky is a go-to-firm for start-ups. In terms of capital markets, if a start-up aims for a listing or an IPO, Herbst Kinsky is definitely one of the prime firms in Austria. They have built a stable and impressive deal flow in start-up M&A transactions and can surely rely on their clients in case a capital markets idea pops up.'
'Philipp Kinsky is the prime contact at Herbst Kinsky when it comes to capital markets. He has a strong track record, dating back to the period 2000 to 2008, with lots of capital markets work. He is reliable, a quick-thinker and hands-on, with solid capital markets expertise and lots of transactional know-how.'
'They try to have different perspectives on the relevant issues to have a mutual understanding with the client and find the best solutions.'
'Young, professional and very dynamic team.'
'Philipp Kinsky is an exceptional expert in his field; he is also very pragmatic and very approachable. He was always available for our project and managed sometimes very difficult positions very well. He always delivered great quality of work.'
Key clients
Biogena Group Invest
ams AG
Invesdor.eu
IST – cube funds
Marinomed Biotech AG
Neoh
Round2Capital
Illwerke vkw AG
Speedinvest
Wolftank AG
Work highlights
Advised Biogena Group Invest on its capital increase to approximately 4 million shares. The subscription period for the total of 1,995,000 new shares started on April 12, 2021 and ended on April 26, 2021.
Advised Wolftank-Adisa Holding AG on its capital increase by issuing 125,000 new no-par value bearer shares by utilising companies capital reserves against cash contributions and excluding shareholders' subscription rights.
Advised IST cube Management on the structuring and establishment of the IST Cube (EuVECA) funds with major investors as European Investment Fund, Lansdowne Partners and aws venture funds.
Herbst Kinsky Rechtsanwalte GmbH
is noted for its strength at the intersection with public law, making the team an attractive partner for disputes arising from the public sector, while it also handles various contractual, corporate and product liability disputes for companies across sectors including energy and manufacturing. Team head
Stephan Lenzhofer
's combined public and private law expertise reflects the group's competence in this space.
Practice head(s):
Other key lawyers:
Testimonials
'There is a lot of competence, on the other hand, the law firm is small enough to give the client the feeling of personal care.'
'Stephan Lenzhofer's team is distinguished by its competence.'
'I have the impression that the individual departments exchange information and cooperate well. I appreciate the direct and uncomplicated contact, the quick response times and the fact that they do not beat around the bush, but get to the point. The billing is fair, especially in comparison with other lawyers and consultants.'
'Stephan Lenzhofer is an excellent lawyer. I have noticed that he has worked extremely broadly throughout his career. He recognises content, context and argues very quickly. His appearance in court is also highly professional, competent and convincing. He acts fact-based and his legal argumentation is very well received by judges.'
Key clients
GIS Gebühren Info Service GmbH
MEIKO Clean Solutions Austria GmbH
Deloitte Tax Wirtschaftsprüfungs GmbH
ESIM Chemicals GmbH
Stona Immobilien GmbH
Hofer Möbel GmbH
SPSC GmbH Deutschland
Work highlights
Acting for GIS Gebühren Info Service GmbH in connection with the class action against the client and ORF on allegations of the unauthorised collection of 10% VAT.
Representing three former members of the supervisory board of the nationalised bank Kommunalkredit Austria AG in proceedings pertaining to an alleged duty of care breach before and during the financial crisis.
Representing the heavyweight boxing world champion (WBA) Mahmoud Charr in legal proceedings against his manager.
Herbst Kinsky Rechtsanwalte GmbH
places a focus on clients in the pharmaceutical, biotech and IT industries and has excellent connections to the start-up scene. It has expertise in unfair competition, copyright and trademark law, as well as licensing matters. Life sciences clients benefit from the firm´s membership of BIOLAW Europe, a network of law firms focused on the biotech, pharmaceutical and medical device industries. '
Excellent professional'
Sonja Hebenstreit
 heads up the practice, which also cooperates closely with the firm's corporate and M&A team.
Practice head(s):
Testimonials
'Sonja Hebenstreit is a true expert and she and her team delivers best quality at a good price. She is goal orientated, pragmatic yet with an eye for the detail and very pleasant to work with.'
Sonja has a vast experience in her field and I haven't come across one topic where she could not provide really good advice.'
'The firm handles all trademark matters of my clients in Austria. They are quick, very efficient and offer very good value for the price.'
'Sonja Hebenstreit is my main contact and always available to help.'
'Responsiveness and high quality advice always rendered on short notice. They understand the issues on basis of very short descriptions and communicate efficiently. The team is also very involved in working with the BioLawEurope network comprising 14 lifescience boutiques across the EEA, CH and UK. In general the international, but European culture based, profile is appreciated.'
'My contact is Ms. Sonja Hebenstreit, who is an excellent professional. We have never considered replacing her and her office during the term in which we have co-operated.'
Key clients
SpeedInvest
Refurbed
Lifecare Essentials
Delta 4 GmbH
XRoad Media GmbH
Tower 10 Media
GoStudent
Ollie Energy
Quantro Therapeutics
MountOnyx
Work highlights
Regularly advising Gilead Sciences GmbH regarding marketing activities under Austrian medicinal products law, in particular regarding advertising restrictions (including in court and out-of-court proceedings), unfair competition matters and copyright/licensing matters.
Recently advised long-standing client Refurbed GmbH, an Austrian start-up on its way to becoming a Unicorn, on its EUR45.5 million Series B financing round.
Regularly advising P4 Therapeutics, the developer of an innovative platinum-based anticancer therapy, on licensing matters (including in dispute solution proceedings) and providing general support regarding related contractual agreements such as material transfer, contract research agreements and confidentiality agreements.
Herbst Kinsky Rechtsanwalte GmbH >
Firm Profile
Herbst Kinsky, founded in 2005, has become one of Austria's leading law firms. In less than a decade, we have earned a reputation for providing the highest quality legal advice and representation to our clients. We specialize in matters that require extensive experience, a high level of sophistication and individual attention by our partners. Our firm with more than 28 lawyers consistently ranks at or near the top of the market in each of our core practice areas.
In 2005, our founding partners combined their talents to create a new type of law firm, built on an ethic of hard work, commitment and quality that has nurtured the firm's dynamic growth. Yet we are not, and do not strive to become, the largest Austrian firm measured by number of lawyers. We operate at a ratio of partners to associates far above that of our major competitors, and matters undertaken by our firm receive the direct personal attention of partners having expertise and sophistication with respect to these issues.
What motivates us on every single day is the curiosity and openness we espouse with regard to new developments in the field of law and business, and our enjoyment of working to provide legal satisfaction. Our success is the result of the quality of our lawyers. From its beginning, our firm has strived to develop the most broadly and deeply trained collection of attorneys. We accomplish this by hiring only exceptional law students who participate in our unique training system: rather than limiting our associates to specialize early on, we make every effort to ensure that each of our team members works on a broad range of transactions. We believe that the experience our attorneys have makes them well-rounded counselors to our clients. The result are attorneys with diverse areas of knowledge and extraordinary professional judgment.
Main Contacts
| Department | Name | Email | Telephone |
| --- | --- | --- | --- |
| Public Law | Christoph Herbst | christoph.herbst@herbstkinsky.at | +4319042180-0 |
| Commercial, Corporate Law and M&A; Capital Markets Law | Philipp Kinsky | philipp.kinsky@herbstkinsky.at | +4319042180-0 |
| Commercial, Corporate Law and M&A, Banking and Finance | Wolfgang Schwackhöfer | wolfgang.schwackhoefer@herbstkinsky.at | +4319042180-0 |
| Commercial, Corporate Law and M&A; Capital Markets Law | Phillip Dubsky | phillip.dubsky@herbstkinsky.at | +4319042180-0 |
| Commercial, Corporate Law and M&A, Banking and Finance | Christoph Wildmoser | christoph.wildmoser@herbstkinsky.at | +4319042180-0 |
| IP; Data Privacy and Data Protection | Sonja Hebenstreit | sonja.hebenstreit@herbstkinsky.at | +4319042180-0 |
| Commercial, Corporate Law and M&A | Florian Steinhart | florian.steinhart@herbstkinsky.at | +4319042180-0 |
| Commercial, Corporate Law and M&A; Capital Markets Law | Johannes Frank | johannes.frank@herbstkinsky.at | +4319042180-0 |
| Dispute Resolution; Administrative and Public Law | Stephan Lenzhofer | stephan.lenzhofer@herbstkinsky.at | +4319042180-0 |
| Commercial, Corporate Law and M&A, Banking and Finance | Carl Walderdorff | carl.walderdorff@herbstkinsky.at | +4319042180-0 |
| Commercial, Corporate Law and M&A | Felix Kernbichler | felix.kernbichler@herbstkinsky.at | +4319042180-0 |
| Employment | Franz Marhold | franz.marhold@herbstkinsky.at | +4319042180-0 |
| Employment | Tanja Lang | tanja.lang@herbstkinsky.at | +4319042180-0 |
Languages
German English French Italian Spanish
Memberships
Multi Law