Firm Profile > Herbst Kinsky Rechtsanwalte GmbH > Vienna, Austria
Herbst Kinsky Rechtsanwalte GmbH
Offices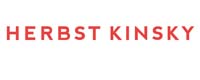 Herbst Kinsky Rechtsanwalte GmbH
DR KARL LUEGER-PLATZ 5
1010 VIENNA
Austria
Herbst Kinsky Rechtsanwalte GmbH > The Legal 500
Rankings
Herbst Kinsky Rechtsanwalte GmbH fields a wide variety of administrative law expertise ranging from state aid and regulatory matters to public banking, trade law, energy and waster matters. Christoph Herbst, who is an expert in financing transactions for public entities, is the key name; he leads the team in addition to his role as a judge at the Austrian Constitutional Court.
Other key lawyers:
Key clients
T-Mobile/Magenta
Illwerke AG
Niederösterreichische Landeskliniken Holding und Land Niederösterreich
GIS Gebühren Info Service GmbH
Bundesanstalt Statistik Österreich
Advising lenders and borrowers, Herbst Kinsky Rechtsanwalte GmbH has acquisition and asset finance, most notably aviation and rail financing, at its core. Its work regularly includes cross-border elements as well as refinancing and structured finance issues. Aviation and rail finance expert Christoph Wildmoser jointly heads the practice with banking law specialist Christoph Herbst.
Practice head(s):
Christoph Wildmoser; Christoph Herbst
Testimonials
'Very commercially thinking team members, who provided helpful and clear advice at a reasonable price. Very good advice and good response times.'
'We often work with Herbst Kinsky. In particular, we have worked together on a major project in connection with the sale of trains. Herbst Kinsky has also assisted us in the passporting of several financial companies from Germany to Austria.'
'The team has a pragmatic and high-quality approach and works excellently on an international level.'
'The team works incredibly hard and is also incredibly efficient. I know that any matters that I entrust them with will be well looked after which makes my life a lot easier.'
'I mostly work with Christoph Wildmoser and his team. He works to the highest standards, is pragmatic, fast, reliable and a really pleasant guy.'
'Christoph Wildmoser was extremely responsive, understood the issues and provided helpful advice.'
'Christoph Wildmoser provides accurate advice quickly and is extremely responsive.'
Key clients
WESTbahn Management GmbH
DPE Deutsche Private Equity
Blackrock Investment Management
Marinomed Biotech AG
DVB Bank SE
ARES Management und Rabo Bank
VAMED Group
Standard Chartered Bank
Kreditanstalt für Wiederaufbau (KfW)
PGGM/MEAG
Herbst Kinsky Rechtsanwalte GmbH has a fine reputation in the fintech and start-up space, advising clients on various capital markets matters such as prospectus preparations, cryptocurrency issues, IPOs and ICOs, FMA proceedings and compliance. Typically, its work lies at the intersection with finance, corporate and venture capital, which is a reflection of co-team heads Philipp Kinsky's and Phillip Dubsky's expertise.
Practice head(s):
Philipp Kinsky; Phillip Dubsky
Testimonials
'Legal knowledge and practical approach.'
'Very good legal knowledge, availability, case management and communication.'
'Philipp Kinsky is a go-to-guy for capital markets for young entrepreneurs and start-ups; he has established a decent track record for start-up capital market transactions.'
'Philipp Kinsky is sharp-minded, commercial and committed and goes extra miles for clients.'
'Philipp Kinsky is unique in terms of quality, commitment and personality.'
Key clients
ams AG
SpeedInvest
Wolftank
4 IST-Cube/IST Austria (Institute of Science and Technology Austria)
Marinomed Biotech AG
Apeiron Biologics AG
Trality
Tauros
Round 2 Capital
C & P Immobilien
Over the last couple of years, Herbst Kinsky Rechtsanwalte GmbH has managed to build a solid reputation for venture capital and private equity work in the corporate space. The practice also has a strong showing in tech and biotech-related M&A as well as in advice to start-ups. The practice is jointly headed by VC expert Philipp Kinsky, PE connoisseur Phillip Dubsky and all-rounders Christoph Herbst and Wolfgang Schwackhöfer.
Practice head(s):
Phillip Dubsky; Christoph Herbst; Philipp Kinsky; Wolfgang Schwackhöfer
Other key lawyers:
Key clients
ams AG
Apeiron Biologics
AUCTUS Capital Partners
Senova Capital & Project A
Westbahn Management
OncoOne
Waterland Private Equity
Bitmovin
FinCredible
DPE – Deutsche Private Equity
Russmedia
PGGM/MEAG
Haplogen
Marinomed Biotech
Themis Biotech
Refurbed
GoStudent
Mocci
Herbst Kinsky Rechtsanwalte GmbH assists with a wide range of employment matters such as mergers and acquisitions or social security matters, to name but a few. Group leader Franz Marhold and his team also represent clients in court and have particular experience of handling cases before the European Court of Justice. Associate Christoph Ludvik and Tanja Lang provide key assistance.
Other key lawyers:
Key clients
ams AG
Vienna Philharmonic
Evotec SE
OMV Refining & Marketing GmbH
Apollo Optik
Leder & Schuh AG
Österreichischer Genossenschaftsverband (Schultze-Delitzsch)
Rudolf Ölz Meisterbäcker GmbH & Co KG
Vector Austria GmbH
Raiffeisen Informatik
On top of traditional IP work, Herbst Kinsky Rechtsanwalte GmbH is especially adept at supporting biotech and life sciences clients with a wide array of licensing matters. Sonja Hebenstreit leads the team, which is also active in litigation and has additional skills in issues surrounding pharmaceutical advertising and unfair competition. Among several innovation initiatives, the department acts as co-initiator and counsel of START:IP, which supports the commercialisation of patented cutting-edge technologies.
Key clients
P4Therapeutics GmbH
Novartis Pharma GmbH
Tower 10 GmbH/Tom Storyteller GmbH
Kvell Group
Cirse Society
Ashoka Deutschland GmbH
World4You Internet Services GmbH
Refurbed GmbH
ams AG
Legal Tech Services GmbH
Speedinvest
Camerata Salzburg
Tower 10
GDPR implementation and compliance are the pillar of the data protection department at Herbst Kinsky Rechtsanwalte GmbH. The group also works closely with the firm's corporate and M&A team, for instance in investments with a data privacy aspect. Sonja Hebenstreit, who has additional know-how in software licensing, is in charge of the practice.
Key clients
Borealis AG
CIRSE Group
Senovo and Project A
Refurbed
Allcyte GmbH
Probando GmbH
Familia Austria – Austrian Society for Genealogy and History
FitInn
Class Ninjas
Herbst Kinsky Rechtsanwalte GmbH is adept at handling public and banking sector-related work as well as representing individuals in manager liability proceedings. This offering reflects team head Stephan Lenzhofer's key areas of expertise. Other recent work stems from the construction, manufacturing and pharmaceutical sectors.
Other key lawyers:
Key clients
MEIKO Austria GmbH
GIS – Gebühren Info Service GmbH
Land Niederösterreich (Province of Lower Austria)
Deloitte Tax Wirtschaftsprüfungs GmbH
Dubai Aerospace
ASV Siegendorf
Herbst Kinsky Rechtsanwalte GmbH >
Firm Profile
Herbst Kinsky, founded in 2005, has become one of Austria's leading law firms. In less than a decade, we have earned a reputation for providing the highest quality legal advice and representation to our clients. We specialize in matters that require extensive experience, a high level of sophistication and individual attention by our partners. Our firm with more than 28 lawyers consistently ranks at or near the top of the market in each of our core practice areas.
In 2005, our founding partners combined their talents to create a new type of law firm, built on an ethic of hard work, commitment and quality that has nurtured the firm's dynamic growth. Yet we are not, and do not strive to become, the largest Austrian firm measured by number of lawyers. We operate at a ratio of partners to associates far above that of our major competitors, and matters undertaken by our firm receive the direct personal attention of partners having expertise and sophistication with respect to these issues.
What motivates us on every single day is the curiosity and openness we espouse with regard to new developments in the field of law and business, and our enjoyment of working to provide legal satisfaction. Our success is the result of the quality of our lawyers. From its beginning, our firm has strived to develop the most broadly and deeply trained collection of attorneys. We accomplish this by hiring only exceptional law students who participate in our unique training system: rather than limiting our associates to specialize early on, we make every effort to ensure that each of our team members works on a broad range of transactions. We believe that the experience our attorneys have makes them well-rounded counselors to our clients. The result are attorneys with diverse areas of knowledge and extraordinary professional judgment.
Main Contacts
| Department | Name | Email | Telephone |
| --- | --- | --- | --- |
| Public Law | Christoph Herbst | christoph.herbst@herbstkinsky.at | +4319042180-0 |
| Commercial, Corporate Law and M&A; Capital Markets Law | Philipp Kinsky | philipp.kinsky@herbstkinsky.at | +4319042180-0 |
| Commercial, Corporate Law and M&A, Banking and Finance | Wolfgang Schwackhöfer | wolfgang.schwackhoefer@herbstkinsky.at | +4319042180-0 |
| Commercial, Corporate Law and M&A; Capital Markets Law | Phillip Dubsky | phillip.dubsky@herbstkinsky.at | +4319042180-0 |
| Commercial, Corporate Law and M&A, Banking and Finance | Christoph Wildmoser | christoph.wildmoser@herbstkinsky.at | +4319042180-0 |
| IP; Data Privacy and Data Protection | Sonja Hebenstreit | sonja.hebenstreit@herbstkinsky.at | +4319042180-0 |
| Commercial, Corporate Law and M&A | Florian Steinhart | florian.steinhart@herbstkinsky.at | +4319042180-0 |
| Commercial, Corporate Law and M&A; Capital Markets Law | Johannes Frank | johannes.frank@herbstkinsky.at | +4319042180-0 |
| Dispute Resolution; Administrative and Public Law | Stephan Lenzhofer | stephan.lenzhofer@herbstkinsky.at | +4319042180-0 |
| Commercial, Corporate Law and M&A, Banking and Finance | Carl Walderdorff | carl.walderdorff@herbstkinsky.at | +4319042180-0 |
| Commercial, Corporate Law and M&A | Felix Kernbichler | felix.kernbichler@herbstkinsky.at | +4319042180-0 |
| Employment | Franz Marhold | franz.marhold@herbstkinsky.at | +4319042180-0 |
| Employment | Tanja Lang | tanja.lang@herbstkinsky.at | +4319042180-0 |
Languages
German English French Italian Spanish
Memberships
Multi Law