Firm Profile > Politis & Partners > Athens, Greece
Politis & Partners
Offices

Politis & Partners
14 SOLONOS STREET
10673 ATHENS
Greece
Politis & Partners > The Legal 500
Rankings
Politis & Partners >
Firm Profile
About the Firm: Politis & Partners is a highly-regarded, Athens-based Law Firm established over 20 years ago. Our purpose is to offer multinationals and Greek industry players the legal expertise and commercial awareness of a team of smart and dedicated lawyers.
Politis & Partners focuses on business transactions and business litigation with a client portfolio including international and Greek commercial and industrial companies, banks and financial institutions. From banking and finance to intellectual property and artificial intelligence, Politis & Partners are up- to- date on the ever-changing conditions of the global business market. Through the insight and market vision of their lawyers across the practice areas, they create legal solutions with an eye to risk management and perceptive counsel with a view to our clients' growth ambitions.
The Firm's clientele has steadily grown and today includes an impressive list of businesses, organizations and institutions, such as:
the European Commission
multinational pharmaceutical and industrial companies, some of which are world leaders in their fields
large publicly held corporations
small and medium private companies
emerging businesses and startups.
Politis & Partners' main scope of business involves banking and corporate finance, M&A, energy, pharma and healthcare, IT law and litigation/arbitration. It is consistently ranked among the best law firms in Greece in dispute resolution, projects & privatization, banking, finance and capital markets, energy, employment, commercial, corporate and M&A and EU & competition.
Areas of Practice:
Banking, Finance and Capital Markets: led by Vangelis Politis, who has been practicing banking law for more than twenty-five years, our Banking and Financial Services practice strives for excellence. Partners in our Firm have represented major international and Greek banks on almost all aspects of financing and banking transactions including sovereign and syndicated loans, secured and unsecured loans, project and shipping finance transactions.
Commercial, Corporate and M&A: the Firm provides a broad range of general business and corporate legal services, assisting clients in the structuring, negotiation, implementation, and operation of their business ventures. Its attorneys provide focused services in general corporate law and contract negotiation, compliance with securities laws and corporate governance, mergers and acquisitions, competition/antitrust law, personal data and e-privacy, and corporate finance.
Dispute Resolution (Litigation & Arbitration): the Firm's Litigation & ADR practice is both national and international in scope. They represent Greek and international clients in major lawsuits in such diverse legal areas as securities, antitrust, torts, insurance coverage, banking and commercial disputes, handling all trial levels from First Instance Courts to Supreme Court.
They also provide counseling services and guidance on a full range of legal questions, including crisis management situations, the resolution of disputes short of litigation and the planning and structuring of operations and transactions to minimize litigation risks.
Employment: Politis & Partners has experience in dealing with virtually every type of labour and employment issue that confronts a business. It assists clients in devising solutions to employment problems that affect the efficiency and productivity of their workforce. The Firm has structured sophisticated equity compensation arrangements and has helped multinational clients operating in Greece comply with tax, securities and labour laws applicable to their employee compensation programs.
Energy: the Firm has acquired extensive experience in renewable energy deals both in Greece and abroad. They actively assist and advise diverse clients, from large international conglomerates and equity funds to Greek entrepreneurs and joint ventures, in their efforts to invest in projects relating to the demanding and rapidly evolving energy markets in the Southeastern Europe region.
Pharmaceuticals and Healthcare: the Firm's healthcare practice provides high-end legal services to some of the largest and most renowned multinational pharmaceutical and medical devices companies and their subsidiaries in Greece.
They counsel and give specific solutions in the area of regulatory compliance, combining industry-specific transactional and regulatory expertise with an extensive in-house experience. Advice is provided on the most important issues of the sector, such as anticompetitive behavior, patent protection, biotechnologies, marketing practices, pricing and reimbursement, consumer law, product liability, licensing, distribution, parallel trade and many more.
Projects and Real Estate: the Firm has substantial experience in project finance and real estate projects. Politis & Partners have represented developers, investors, lenders and financial advisors in the development, financing, construction and operation of capital intensive projects and facilities in Greece.
Information Technology & Telecommunications: Politis & Partners provides regulatory advice to a number of prestigious corporate clients engaged in IT and telecommunications, in relation to new product and business launches, as well as acquisitions and disposals. They have acquired extensive experience in representing purchasers and providers of information technology and telecommunications software, equipment and services over a broad spectrum of transactions, assisting their clients negotiate license and distribution agreements, maintenance services agreements, implementation services agreements, marketing services agreements and reseller agreements.
Main Contacts
| Department | Name | Email | Telephone |
| --- | --- | --- | --- |
| Litigation & Arbitration | Vangelis Politis | | |
| Banking & Financial Services | Vangelis Politis | | |
| Commercial, Corporate and M&A | Vangelis Politis | | |
| Projects & Real Estate | Angeliki Saratsi | | |
| Energy Law | Emmanouil Savoidakis | | |
| Intellectual & Industrial Property | Angeliki Saratsi | | |
| IT, Telecommunications & Internet | Emmanouil Savoidakis | | |
| Pharmaceuticals & Healthcare Services | Vangelis Politis | | |
| Employment | Nikolaos Anastopoulos | | |
Staff Figures
Lawyers : 9
Languages
Greek English French German Italian
Memberships
Interact Law
Client Testimonials
TESTIMONIAL: 'Experience and commercial approach. They know the market very well and have proven great at identifying solutions. They can deliver to tight schedules which is always welcomed by our customers.'
---
TESTIMONIAL: 'We would also like to acknowledge Mr. Vangelis Politis (managing partner) for his thorough industry-related knowledge and exceptional legal acumen. He has considerably assisted in the most efficient manner, keeping all sorts of regulatory issues at bay, being always aware of the up-to-date Greek and EU legislation. Other lawyers in the firm that we have worked with are Ms. Angeliki Saratsi and Mr. Manolis Savoidakis who are very experienced and always well prepared and responsive.'
---
TESTIMONIAL: 'They understand where we are coming from and are always available. Evangelos Politis has great experience and is well appreciated in the market. So having him on board is an asset in difficult transactions.'
---
TESTIMONIAL: 'Politis & Partners lawyers have been advising us on various business matters, including business law, corporate and commercial law, competition law, contract drafting and employment law matters. They are all very responsive providing efficient solutions on all our legal issues. Moreover, they have in-depth knowledge of our sector, and they seem to collaborate in an excellent way.'
---
TESTIMONIAL: 'Great experience and business sense. They are adding value to all involved parties by addressing matters swiftly and efficiently.'
Interviews
Vangelis Politis, Managing Partner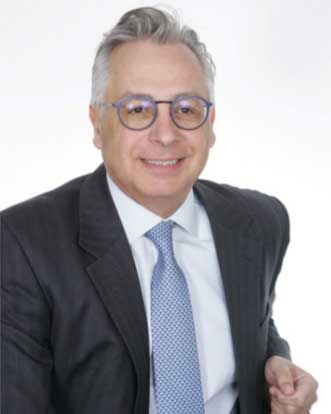 What do you see as the main points that differentiate Politis & Partners from your competitors?
At Politis & Partners we firmly believe that business and legal go hand in hand and we thrive on our ability to combine business acumen with legal strategies that protect both the legal and commercial interests of our clients. We provide solution-based advisory to our clients, in a turn-around time that clients expect in today's fast-paced world.
We are a cohesive team of experienced business and litigation lawyers dedicated to offer the global business community the full range of quality legal services in Greece. With a reputation for insightful solutions and personal client engagement, we are committed to a tireless work ethic toward best results.
Which practices do you see growing in the next 12 months? What are the drivers behind that?
Following years of stagnation caused by the sovereign debt crisis, Greece is finally back on track. Banks have managed to drastically reduce their NPLs and are able again to provide finance to support growth and jobs. Energy and especially renewables is a rapidly growing sector; we have been able to help our clients in a number of capacities , from advising on acquisitions, managing their day-to-day legal advisory needs to concluding complex project finance deals and renewable energy related international arbitrations. In addition to Energy practice, where we are well entrenched, we see our Privacy, Healthcare and IT Law practices growing in the next 12 months. We also see more contentious matters coming up in 2020, partly due to disruption brought in by COVID-19 and the challenges it poses to both private and public law matters.
What's the main change you've made in the firm that will benefit clients?
We conduct our business in a transparent environment, engage in pro bono legal services and are committed to diversity, which taps the potential of a world of talent in unity. At Politis & Partners we were steadily focused on bringing on board the right mix of attorneys with diverse backgrounds; the experience that they bring to the table varies from specific practice areas (such as capital markets and banking law) to complex arbitration proceedings. We have been investing in building domain expertise in various businesses to allow us to apply commercial considerations to legal situations when we advise our clients.
Understanding of emerging technologies like artificial intelligence, telemedicine etc. puts us in good stead as we also work with clients from the tech industry and help us be ready for the challenges posed by technology worldwide.
Is technology changing the way you interact with your clients, and the services you can provide them?
Absolutely, technology is a great tool in the hands of a legal team that takes pride for their agility and high efficiency. Having our entire office on cloud has helped us work remotely, whereas we communicate with our corporate clients by using a series of web tools and platforms, such as Slack, Microsoft Teams, etc.
Can you give us a practical example of how you have helped a client to add value to their business?
We have been providing legal assistance to a high-end tech start-up since their early days; their product, a highly optimized monitoring agent was developed as an open-source software, posing considerable challenges of commercialization to prospective investors.
As of today, it is used by hundreds of thousands of people at organizations like Amazon, Google, IBM, Microsoft, and Nvidia and has recently entered into a third round of seed capital investment and its post-investment assets are currently evaluated at 70M$.
Are clients looking for stability and strategic direction from their law firms – where do you see the firm in three years' time?
They definitely are. We know what clients want and we are there to assist them by providing high-end services. Through the insight and market vision of our lawyers across the practice areas, we create legal solutions with an eye to risk management and perceptive counsel with a view to our clients' growth ambitions. With a steady pace and firm hand, we are looking ahead.
Top Tier Firm Rankings
Firm Rankings