DeBenedetti Majewski Szczesniak Kancelaria Prawnicza Sp. K. > Warsaw, Poland > Firm Profile
DeBenedetti Majewski Szczesniak Kancelaria Prawnicza Sp. K.
Offices

DeBenedetti Majewski Szczesniak Kancelaria Prawnicza Sp. K.
SASKI CRESCENT
UL KRÓLEWSKA 16
00-103 WARSAW
Poland
DeBenedetti Majewski Szczesniak Kancelaria Prawnicza Sp. K. > The Legal 500
Rankings
DeBenedetti Majewski Szczesniak Kancelaria Prawnicza Sp. K.
advises domestic and foreign clients (both individuals and companies) on civil and business disputes before public administration bodies and courts, and law enforcement authorities and common courts. The practice is led by co-founder
Jaroslaw Majewski
 and is supported by 
Janusz Strankowski
, who was promoted to partner in 2020.
Practice head(s):
Testimonials
'DMS Law Firm's team is distinguished by its full professionalism as well as innovative and unconventional approach to conducted cases. It is very committed to the client's matters and effective in its actions.'
'DMS have a very in-depth practical knowledge of the Polish judicial system and court proceedings. They are perfect at anticipating the dynamics and logic of a court case.'
'A very experienced team with personal touch to the client.'
'Good personal touch, knowledge and involvement.'
'The team is led by prof. Jaroslaw Majewski – a criminal law professor and an active advocate with excellent practical knowledge of criminal law and procedure.'
'Mr Majewski has Deep experience and legal skills.'
'Professor Jaroslaw Majewski is distinguished by his professionalism and extensive legal knowledge, thanks to which legal services are provided at the highest level, with great attention to client's interests.'
'Professor Jaroslaw Majewski is by far one of the most prominent Polish lawyers specialising in criminal law, with a particular focus on white-collar crime.'
Key clients
Elliot Management Corporation
Vienna Insurance Group AG
Nationale Nederlanden Life Insurance
Nationale Nederlanden Pensions
Nationale Nederlanden Financial Services
Nationale Nederlanden Non-Life Insurance
Compensa Life Insurance
Compensa Non-Life Insurance
Ryszard Podkulski
Johnson & Johnson
Elliot Management Corporation
Work highlights
Representing Ryszard Podkulski in a case concerning the alleged inflicting of damage to the company.
Representing a financial institution from the insurance sector as an injured party in a procedure concerning the inflicting of damage to the company.
Representing a private individual in a procedure concerning the alleged crime of managing the kidnapping of another person in relation to financial operations.
DeBenedetti Majewski Szczesniak Kancelaria Prawnicza Sp. K.
's dispute resolution group consists of experts in civil litigation, led by
Dariusz Szczesniak
; bankruptcy litigation, where
Wojciech Baranski
 takes the lead; and criminal law, a practice headed by
Janusz Strankowski
. The team has substantial experience before courts at all instances, and arbitration tribunals. Often working together, Szcześniak and Barański recently represented two creditors of GetBack in various restructuring and debt recovery procedures.
Practice head(s):
Dariusz Szcześniak; Wojciech Barański; Janusz Strankowski
Other key lawyers:
Lesław Kula; Marek Matysiak
Testimonials
'The team consists of specialists in every field of law. The team is characterized by a very high level of substantive knowledge and extensive experience.'
'The team of the law firm is characterized by reliability, diligence, high level of knowledge, experience and an individual approach to each case.'
'The DMS team is characterized by exceptional care for the protection of interests of the client. As part of the cooperation with the law firm, the highest substantive level of the services provided as well as the availability and communication skills of DMS lawyers come to the fore.'
'The DMS team is characterized by exceptional care for the protection of interests of the client. As part of the cooperation with the law firm, the highest substantive level of the services provided as well as the availability and communication skills of DMS lawyers come to the fore.'
Key clients
Elliot Management Corp.
Nationale Nederlanden Life and Pensions Poland
Penton
Vienna Insurance Group
Bioagra /BZK Group/
Long Victory Incorporation (Hong Kong)
BCD Travel
Kewpie Corp. (Japan)
KB DOM Sp. z o.o.
Fidera Funds
InterRisk
VIG Poland
PowerPlus Pentad Investments SA SKA
Qair Polska Sp. z o.o.
FORUM XVII closed-end fund
Work highlights
Representing creditors of Getback in two restructuring procedures and two independent court procedures for repayment of ARs.
Representing Manchester Securities Corporation in a procedure for compensation for unlawful deprivation of a minority shareholder of a dividend by PZU.
Representing NOTUS Finanse in plus 20 civil and criminal procedures concerning fraud perpetrated while selling financial products and infringement of trademarks.
DeBenedetti Majewski Szczesniak Kancelaria Prawnicza Sp. K. >
Firm Profile
At DMS we offer complex legal advisory services in the scope of commercial law, financial transactions and insurance, restructuring, criminal and labor law as well as court and arbitration procedures.
We often work as subcontractors for law firms in other jurisdictions, either implementing Polish aspects of cross-border transactions, or handling issues such as FCPA cases that arise in Poland in relation to international groups.
We deal with untypical matters. We specialize in advising on the legal aspects of financial transactions as well as in complicated court procedures, which are most frequently complex and multi-faceted, and which often raise social concerns and public debate. We have experience in drafting complicated transactions, tailored to the individual needs of some very demanding clients. We offer non-standard solutions allowing our clients to achieve their goals.
DMS has forged strategic alliances with firms around the world, thanks to our membership in the legal worldwide network Globalaw.
This allows us to work on international projects and exchange knowledge and experience with colleagues abroad. Through our involvement in a number of international projects,  we are well familiar with the realities of foreign markets and business activity.
To read more about DMS, please visit our website: https://www.dms-legal.com
Staff Figures
Number of lawyers : 20
Languages
English German Polish Spanish Russian
Memberships
Globalaw AmCham American Chamber of Commerce
Interviews
Wojciech Barański, Partner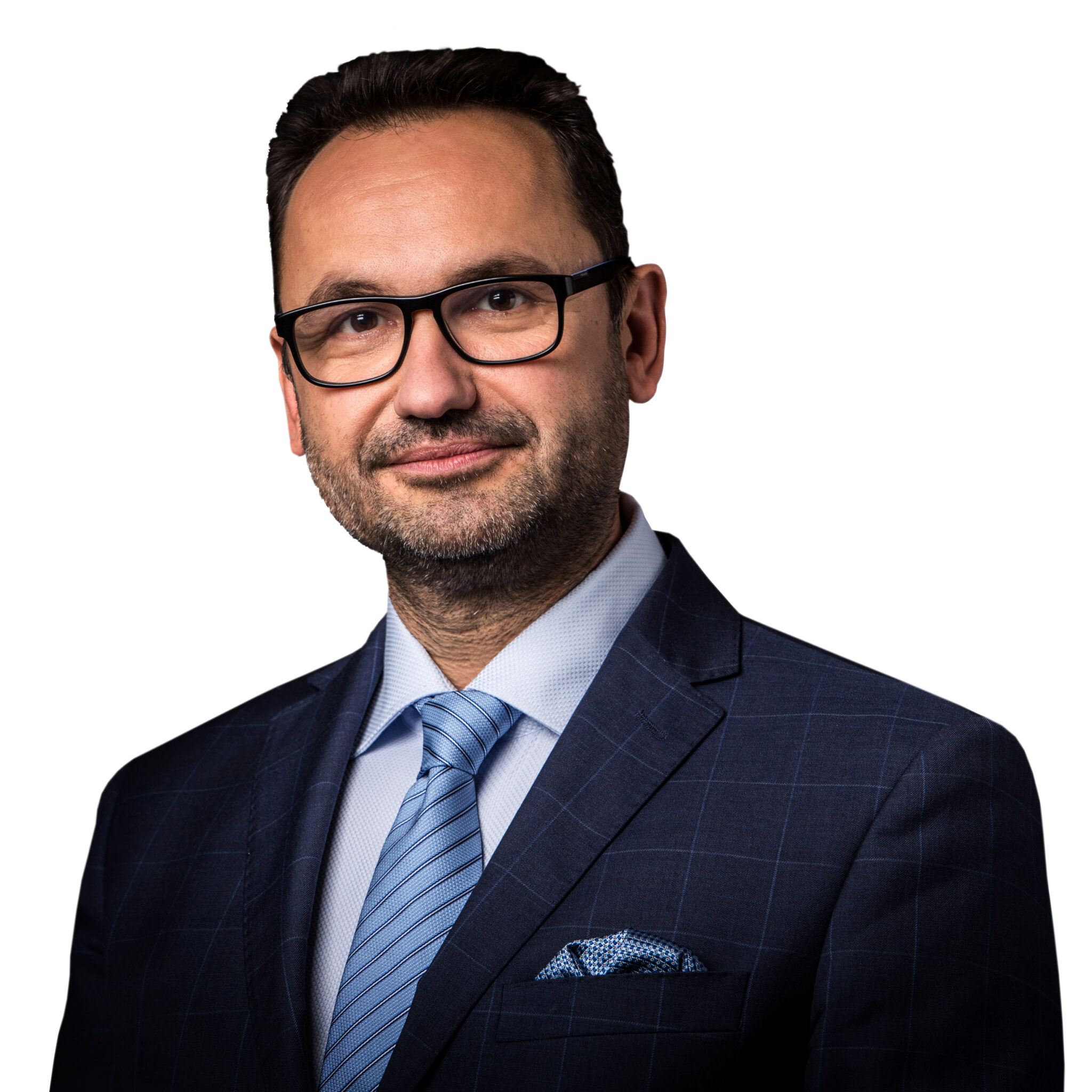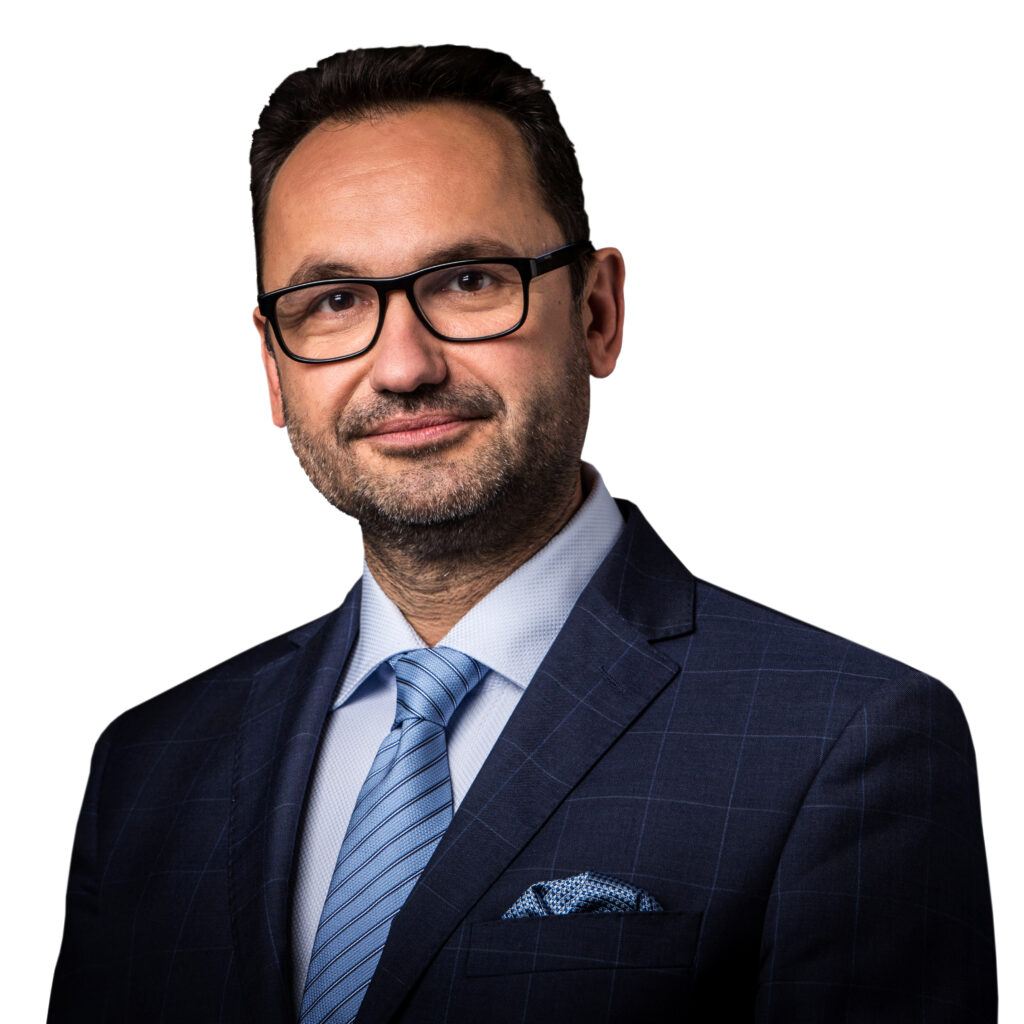 Wojciech Barański, head of Bankruptcy and Restructuring Team, talks about the challenges of post-covid economy and on how a lawyer can assist the company in this difficult time
What do you see as the main points differentiating 2021 from previous years?
There is no doubt that the Covid 19 pandemic has changed the world and caused us to re-evaluate our lives. We have had to face a new reality, both in our private and professional lives. Endless limitations on the freedom of business activity have given rise to financial problems across entire sectors and economies. As always happens during a crisis, as some market segments collapse, others start to grow dynamically. I believe that 2021 will be marked by major M&A transactions on the one hand, and a number of restructuring procedures and bankruptcies on the other.
As a law firm, we are noting intensified moves by investment funds looking for assets to buy up at relatively attractive prices. So far there have not been very many transactions, since the differences between the prices being offered and those that are expected are still significant. Nevertheless, the longer the crisis goes on, the more difficult the situation of the entities most affected by it will become, and so the number of acquisitions will grow. As a law firm, we expect to see an increased number of M&A transactions in the second half of this year and into 2022.
One of the characteristic features of the Polish market is the intensified activity of the Polish State Treasury. Companies in which the State Treasury holds a majority share have been very active on the M&A market. They are buying up companies from the hotel sector, as well as from the banking and media sector.
On the other hand, 2021 is already experiencing an increasing number of restructuring procedures. The situation of certain sectors is becoming ever more difficult, and the availability of restructuring procedures seems to be leading to increased interest in restructuring as a way of seeing out a crisis and avoiding pressure to sell in an unfavorable situation or going through bankruptcy.
Why do you think that bankruptcy and restructuring practices will be growing over the next 12 months? What are the drivers behind that?
Due to the enduring COVID-19 pandemic and the resulting drop in GDP in Europe in 2020, the need for restructuring services is growing dynamically. This is a natural phenomenon experienced during any crisis and it is typical when economies are going through dramatic changes. The total number of restructuring procedures in Poland in 2020 was almost 70% higher than in 2019.
This percentage is much higher in the sectors that have specifically suffered from the crisis, such as hotels, restaurants, advertising and events companies. The growth of interest in restructuring procedures arises not only due to reasons directly associated with the pandemic. Another factor that has contributed to this situation
was the introduction of a simplified restructuring procedure in one of the shield laws. This type of the procedure constitutes approx. 2/3 of all restructuring procedures that are pending in Poland at the moment. However, due to the fact that the majority of restructuring procedures in Poland end without success, we expect the number of bankruptcy proceedings to grow visibly, probably as early as later this year.
Three factors will dominate this area: deteriorating economic standing, unsuccessful restructuring attempts and the need to repay part of the state aid received under the shield laws.
How do the new Covid-laws affect the situation of companies that are bankrupt or close to bankrupt?
In June 2020, the Shield Act enacted provisions introducing a simplified form of restructuring. This was intended to make the restructuring procedure as informal as possible and with minimal involvement of the court. To initiate this procedure, it is enough to make an announcement in the Official Court Gazette. Once done, the debtor is protected against enforcement by its creditors, and none of the key agreements such as leasing, loan, lease or rental agreements can be terminated.
The debtor has four months in which to agree with creditors and to file for approval of the composition with the court. This procedure, in my opinion, has drastically limited the rights of the creditors, and so improved the position of the debtors.
Of course, each creditor may apply to the court to quash all the consequences of initiating the restructuring procedure, including the prohibition on enforcing its debts against the debtor's assets. This protection is purely illusory, however, given the limitations on the operation of the courts and a visible slowdown in the way that court cases are considered.
A debtor – without any court supervision – is able to block any enforcement procedure for a period of four months, or even longer in extraordinary cases, i.e. until the court refuses to acknowledge the composition.
I don't mean to say that debtors should not be protected during the pandemic. However, in my opinion this procedure goes too far and is often overused by debtors.
The simplified restructuring procedure can be applied for until 30 June 2021, though it is likely that the deadline will be extended.
Is technology changing the way you interact with your clients, and the services you can provide? Is working remotely affecting your interactions, assisting or hindering the decision-making process?
It has been a long time since technology had such an important role to play in the way that legal services are offered. The pandemic has forced us to use tools that were previously used to a much greater extent. It has turned out that modern technologies speed up communications with the client and the decision-making process. The software we have, as well as the speed of internet connection, allows such a convenient transfer of voice and video that it is almost as if we are in the room with the client, even to the extent of seeing the non-verbal elements of communication that may be of importance, for instance during negotiations. It is much easier to arrange an online meeting between the parties and their attorneys than an ordinary meeting, and is actually more time efficient and cost effective.
It is also true that law firms have had to make certain investments to ensure that remote communication is safe and that the data remains fully confidential. The costs of IT services relating to the safety of the data and the use of modern technologies are constantly increasing, but this is an expense that is certainly unavoidable, since remote business meetings will surely continue to be organized, even when the pandemic is over. We have simply learnt how useful they are.
The flip side of the coin is managing the work of employees and associates working remotely. The fact that we do not have contact every day and it is harder to share information and exchange opinions does makes the team management more difficult.
Can you give us a practical example of how the restructuring process can add value to a client's business?
We have been on the market for over 15 years now and often deal with situations where our clients, having completed the restructuring procedure, have continued their normal business activity and enjoyed great success. Had they not contacted DMS, they most probably would have disappeared from the market. This is probably why our clients tend to recommend us to others. Most of our new clients decided to use our firm because of recommendations received.
Without getting into too much detail, due to the rules of professional secrecy, I would like to share two observations from my practice. Firstly, restructuring can often allow a company to redefine its business. More than once, a client going through restructuring has decided that its core business had become completely unprofitable, while a side business, even a marginal one, showed a great deal of potential, if appropriate forces and measures were applied. In this way, the company can not only generate funds to efficiently get out of its situation, but can also develop the company in a whole new direction of development.
Secondly, it is unfortunately a very frequent situation that companies seek help from their lawyers too late. Restructuring would often be much easier and more effective if the restructuring professionals could be involved once the first problems are diagnosed. Frequently, companies seek out legal help as the last resort, when the situation is already dramatic, which usually limits the available solutions, makes negotiations with the creditors more difficult, and the restructuring conditions worse.
Are clients looking for stability and strategic direction from their law firms? Where do you see the firm in three years' time?
We have a stable base of clients who have been with us for many years. A number of them have cooperated with us right from the start, which was … 17 years ago. This is a relationship based on trust and allows us to choose the optimum legal measures for them. We know our clients, we know their expectations and we try to meet their needs in all aspects. If we can satisfy them, they introduce us to new clients, who again stay with us and build a long, solid relationship.
This trust-based strategy has proven to be successful so far, so we are keen to continue following it. At the same time, we are always looking to expand the scope of the services we offer, as a fine team of the best players on the market, able to combine experience with the ability to be innovative and to think out of the box. Soon you may see new people on board, specializing in real estate or labor law. Just check our profile from time to time.
So in a nutshell, we will follow our development path that we set out on 17 years ago. We are confident that, as long as we do so, our clients will continue to come to us for solutions to their legal problems for the years to come.
Interviews
C. David DeBenedetti, NY Attorney, Partner, DeBenedetti Majewski Szcześniak Kancelaria Prawnicza Sp. K.
C. David DeBenedetti explains how a lawyer can continue to help clients and society when a war is just across the border and refugees and fear of war have inundated Poland.
How has the Russian invasion of Ukraine affected Poland? Does the the outbreak of the war so close to you change the perspective of a lawyer?
Poland has already accepted over 1.8 million refugees and the number continues to grow. The worst case scenario I have heard is that 10 million refugees may come to Poland. Many will not stay long term, but in a population of app. 37 million, and since the refugees are concentrating in the major cities, the refugee influx has had an incredible effect on Poland: feeding, clothing, housing, helping, and trying to heal the war scars of millions of people is stressing Poland's infrastructure and law in countless ways. So far Poland has responded in an incredibly positive way: we have all taken refugees into our homes, exchanged clothing, and done what we can to help people adjust. We are the lucky ones who have not been physically attacked.
I believe this is Poland's finest hour and I am proud to be a part of it, personally and professionally.
The outbreak of war so close to home inevitably changes your personal and professional perspective. On the personal side, there's the refugee influx, which is affecting day to day life in every way. Second, there's the change in focus of all governmental organizations towards helping Ukraine and Ukrainian refugees. Third, there's the client hesitation about their investments in a country so close to war. Fourth, which should not be underestimated, the psychological effect this is having on everyone, including lawyers, Judges, and Prosecutors. There is a palpable hesitation, and whether it's fear of war, helping victims of war who are everywhere, or simply from watching the news every day is hard to tell. War is the elephant in every room, and it needs to be appropriately addressed. Fifth, while remote, it's in people's mind: the spillover risk. I had always dismissed various conspiracy theories about a Russian attack, but since the Russian invasion of Ukraine, I still doubt such concerns, but I can no longer say a Russian attack is impossible.
With the continuing kaleidoscope of change in society, a lawyer's work and perspective are inevitably affected. I have associates, partners, staff, counterparts and adverse parties who are all personally concerned and scared for Ukraine, for Poland and for the world. It is necessary to adjust advice with risk factors of war, it is necessary to instantly change positions as commercial advice changes, and of course, clients and situations are changing. At first, the world stops and watches events. Then when things start again, it's with a desire to get things done quickly, by then usually in spite of or because of the war (yes, I'm aware the two reasons may contradict).
What's the main change you've made in the firm to help deal with the changing environment?
Our firm pivoted from day 2 of the invasion by advising refugees pro bono on immigration and registration issues. We hired a Ukrainian and Russian speaker who fled from Ukraine, allocated two attorneys with all of us backing them up when overwhelmed and we have advised countless families and new friends on registration issues. That work inevitably spills over to many other ways to help: we've gone to the border to pick elderly people up and dropped them off at the airport, we've housed and clothed many personally, and we're starting to see the trickle of helping these refugees start their businesses and go back to work.
Many refugees are educated professionals working in international companies, so aside from assuring basic necessities and getting over the shock, these people will go back to work and re-join the work force with a fervor previously unknown.
What do you think will be the biggest challenges when the situation in Ukraine is more or less under control? How do you see the role of your firm then?
If and when the situation in Ukraine is more or less under control, or even without getting things under control, at some point, the "honeymoon" of governments working with people, the EU, the U.S., and many other countries helping Poland and other border countries will end, and everyone will realize that the same problems we focused on before it all started are still there (albeit adjusted), plus new ones. If and when hostilities end, there will be a new normal to which we will all adjust. Our firm's role will continue, as adjusted by this new normal, to advise and represent clients with the major change being the stronger bond we have built with clients, fellow law firms, and friends as a result of working together for the common good.
Which practices do you see growing in the next 12 months? What are the drivers behind that?
Just like COVID was bad for most businesses while good for some, war in a neighboring country is bad for many businesses but very good for some. The influx of refugees will solve old problems while creating new ones. Assuming a significant number of refugees stay, residential real estate will be stronger, hotels and retail will be better for the course of the crisis and then have their problems, and some service companies will be busier and others less so. For that reason, I guess that our bankruptcy practice will be busier. Renewables and energy should tick up as well, given European trends pre-invasion and strategic discussions post-invasion. Litigation of every type will probably increase slightly given that, when the crisis fades, there are inevitably disagreements which were not addressed, breaches of contract, purchase of goods not for purpose given the accelerated tender (if any tender), etc. When things are done in a hurry, mistakes (or worse) are made, and litigation will eventually follow.
M&A may increase or decrease depending on the resolution of the conflict. If it creates strategic uncertainty, then standard M&A may go down, but if the cessation of hostilities gives greater security assurance, then I could see M&A going up tremendously. Plus, when Ukrainians start to rebuild their country Poland may serve as a producer, place to import from, seek advice and ask for coordination, which is when big business and so corporate and banking practices will grow significantly.
Can you give us a practical example of how you have helped a client to add value to their business?
The simplest examples of adding value are being tough in negotiations or winning in litigation. We tend to represent investment funds, which are relatively unknown entities and smaller foreign investors, and often work against large law firms who are working for large clients. Some make the mistake of thinking they can win by reputation and name recognition alone. When you put the work into learning a file, or surprise them with negotiation tactics, they may be easy prey.
I believe our pro bono outreach to help refugees will also add value to our client's business in the long-term. When meeting the refugees, we have also met the stakeholders helping refugees in their own way, and on a personal level, we've asked some of our clients and friends to help those organizations, whether it be granting access to a restaurant kitchen to make meals, or finding a place to stay, or helping family members and friends get through the refugee process.
And as market participants, especially since so many of our clients are located outside of Poland, we act as a liaison for many of our clients, passing on opportunities and market intel. We are legal advisors and we understand that our work is part of an overall decision we have to make.
Finally on this point, we are one of the firms active in the field of litigation funding, where an investor makes a (usually small) investment to cover the costs of litigation in exchange for a share in the proceeds when successful. I am a firm believer that court claims and disputed receivables are an asset class in itself, which should be considered as such. That change in view can add value to most companies stuck with disputed receivables and court claims. Many companies are unwilling to let good money follow bad money, and litigation finance structure resolves that quandary.
Cooperation and trust are key words in difficult times. How important is, from your perspective, forging strategic alliances with other law firms and maintaining good relations with various organizations or communities?
Trust is the key word of being a lawyer. Clients never come to us with a simple issue or when everything is fine. We are here to solve problems, and we must help our clients through difficulties. Without trust, this is impossible. In good times, forging strategic relationships are important. In bad times, these relationships become crucial. Our pro bono outreach is being done in coordination with law firms sharing the border with Ukraine, with several other countries waiting to help. We've already helped refugees work out immigration and travel issues so they could go to the U.S., while others are planning on moving to Germany, Ireland, France, Lithuania . . . our work with the law firms of Globalaw (www. globalaw.net) has proven crucial to coordinate EU issues, immigration issues, and to serve as a conduit for international support of refugees.
I said at the outset that I am now a wartime consigliere. In the Godfather, Tom Higgins, the consigliere was accused of not being a wartime consigliere, because he only focused on the business when the rest of the family was focused on the war. Through this invasion of Ukraine, I learned once again that lawyers need to concentrate on everything that is important to clients, not just the legal issues. This is how we add value every day: by trying to help our clients in all fields in addition to doing an excellent job on the legal issues.
Press Releases
12th April 2019
It is a pleasure for us to inform that DMS received Business Excellence 2019 award in the category of Investment funds Law Firm of the Year, awarded by a prestigious international information platform Corporate Insider.
25th March 2019
On March 23, 2019  on the first day of Polmoot devoted to arbitration organized by the Second Stefan Batory High Schoold in Warsaw, C. David DeBenedetti, partner in DMS gave a lecture entitled
Arbitration clauses in M&A contracts.
20th March 2019
11.03.2019
Prof. dr hab. Jarosław Majewski recommended in the 2019 Chambers Europe ranking
20th March 2019
C. David DeBenedetti and Bartosz Bagieński, DMS partners, took part in the 13th annual General Meeting of the Polish Chamber of Commerce in Japan and Polish Seminar on "New Possibilities of the Bilateral Economic Relations between Japan and Poland under the EU-Japan Economic Partnership Agreement (EPA)".
18th March 2019
C. David DeBenedetti, attorney of the State of New York and DMS partner gave an interview to a Spanish journal "Expansión". In his conversation with Victor Moreno, he touched on the changes on the market of legal services that occurred as a result of development of new technologies and said that DMS attempts to fully adjust to these new conditions. Based on the analysis of the M&A market in Poland and internationally in recent years, C. David DeBenedetti guaranties that despite a drop in investments in Poland, the M&A market will continue to grow while  DMS, as a member of Globalaw, expects intensified work in this area.
8th March 2019
It is a pleasure for us to inform that DMS got a nomination in the third edition of "CEE M&A Awards" organized by the CEE M&A Director Magazine and EuropaProperty.com, in the Law Firm category containing 11 law firms, both regional and global, including one of the biggest in Poland. The Final Gala took place on March 7, 2019 in the Westin hotel in Warsaw.