FISCHER (FBC & Co.) > Tel Aviv, Israel > Firm Profile
FISCHER (FBC & Co.)
Offices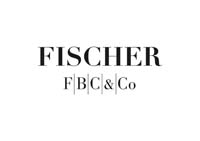 FISCHER (FBC & Co.)
146 MENACHEM BEGIN RD.,
TEL AVIV 6492103
Israel
FISCHER (FBC & Co.) > The Legal 500
Rankings
FISCHER (FBC & Co.)
is highly regarded for its close relationships with Israeli and foreign lenders. It also routinely acts for borrowers, particularly in the real estate and energy spheres. On the transactional front, it handled a string of acquisition and syndicated financings over the past year for both banks and non-traditional lenders, including Bank Hapoalim, Harel Insurance Group and Bank Leumi. Among its regulatory strengths, the firm is increasingly visible in the non-bank lending space, where it counts Tarya P2P and Hamazpen among its clients. Group head
Miri Kimhi
advises on both transactional and regulatory issues, with notable strength in structured finance products. The team includes the '
excellent
'
Dikla Lavy-Fischer
as well as new commercial head
Orit Israeli
, who joined from
Amit, Pollak, Matalon & Co. Advocates and Notary
and is noted for real estate and infrastructure finance.
FISCHER (FBC & Co.)
's '
profound understanding of the requirements of the local capital markets
' strikes the right note among the Israel market. The practice also shines in international work and a raft of bulge bracket banks regularly turn to it for assistance in cross-border offerings, including J.P. Morgan Securities and BofA Securities. Equally adept in debt and equity matters, the group's recent deal list spans IPOs, share swaps and bond offerings. High-profile corporate lead
Avraham Well
spearheads a deep bench, which includes capital markets and M&A specialist
Nitzan Sandor
 and
Eran Yaniv
, who has an emphasis on technology, life sciences and venture capital.
Boaz Noiman
and
Sharon Rosen
 are also noted.
FISCHER (FBC & Co.)
stands out for its '
fast response times, flexibility and practical advice'
. The sizeable group's deep bench ensures that is well equipped to advise on large-scale domestic and cross-border M&A. It is also distinguished by its flair for deals involving heavily regulated industries, frequently teaming up with the firm's first-tier practices in technology, energy, real estate and telecoms to provide specialist sector advice. Corporate head
Avraham Well
spearheads many of the department's most high-profile deals and also handles governance matters.
Raz Tepper
is particularly noted for his skill sets in hi-tech, life sciences and private equity.
Eran Yaniv
is '
much more than a corporate lawyer
' and has a focus on technology and cross-border transactions. Up-and-coming partner
Zohar Liss
 is '
a great asset for FBC
'.
FISCHER (FBC & Co.)
fields one of the largest competition teams in the Israeli market and the team covers the full spectrum of work in the space with the assistance of a new action model, designed in cooperation with the ICA, allowing it to combat data overloads in large cases.
Tal Eyal-Boger
who served as Deputy Chairman of the Israel Bar Association´s Antitrust Committee and acted as non-governmental advisor to the European Commission on multiple occasions leads the department. She also supports female competition and antitrust lawyers through a professional forum created in cooperation with the ICA.
Nehami Katzenelson
is able to draw on her previous in-house experience.
FISCHER (FBC & Co.)
 has a strong pedigree for representing prestigious multinational and domestic corporates in proceedings before courts of all instances and regulatory authorities. In addition, it also has an excellent record of successfully resolving disputes through arbitration and mediation. The heavyweight team includes
Reuven Behar
, who is highly reputed for competition and IP disputes, and various other complex commercial matters. Behar co-heads the practice with
Gil Orion
; they collectively have over 70 years of dispute resolution experience. Reflective of wider market trends, the team has been increasingly active in disputes involving domestic and international energy companies, infrastructure and construction claims, and cases brought by liquidators and trustees of distressed companies. Elsewhere, the firm is a notable powerhouse for real estate litigation. It also sees a significant amount of work in relation to online platforms and social media; in one mandate,
Yael Riemer
 is leading the advice to TikTok on a claim brought by Amir Hetsroni (a well-known figure in Israel) over the removal of his user account for an alleged violation of the platform's terms of service and community guidelines. Also notable is that, in 2020, Orion, Riemer and others acted for Facebook at the Tel Aviv District Court (and subsequently at the Supreme Court) in civil claims filed by NSO Technologies' employees, whose Facebook accounts were disabled; the case raised fundamental questions over privacy laws and rights.
Tamar Turjeman-Kedem
,
Meital Ben-Basat
,
Oded Revivo
and associate 
Chen Cohen
are among other names to note in the team, which was bolstered by the arrivals of
Aya Reich - Mina
and
Liron Usherovich
from
Amit, Pollak, Matalon & Co. Advocates and Notary
 in June 2021.
FISCHER (FBC & Co.)
is a go-to firm for international tech giants, medical device manufacturers, and consumer and securities related issues. A member of the Trade and Investment Committee of the Israel International Chamber of Commerce and Deputy Chairman of the Israel Bar Association's Class Actions Committee,
Gil Orion
has been active in the field for over three decades.
Orit Malka
represents foreign and domestic clients from a variety of highly regulated industries including automotive and telecoms. Associate
Jana Rabinovich
is another name to note.
With an outstanding reputation in white-collar crime,
FISCHER (FBC & Co.)
covers the full range of matters across all regulatory authorities.  The department's ability to call on expertise from the litigation, tax, competition law, and environmental protection practices is a clear asset. The group also advises on cross-border issues, such as matters involving investigations by the US Securities and Exchange Commission.
Dror Matatyahu
, formerly a senior prosecutor in the Economic Department of the State Attorney's Office, is a prominent figure in the field and is currently acting chairman of the Economic Crimes & Anti-Money Laundering Committees and head of the Law and Communications Committee of the Israel Bar Association as well as a member of the National Criminal Bar Association.
FISCHER (FBC & Co.)
's employment practice ranks as '
one of the best in Israel
', according to sources. On the contentious side, its recent cases span an array of labour disputes, class actions and employer-employee litigation. On the non-contentious front, it handles collective agreements, immigration matters and compliance issues. Additionally, the firm's top-tier corporate offering ensures that it routinely advises on the employment aspects of M&A transactions.
Shay Teken
is a high-profile figure and represented the Israel Football Association in collective bargaining with the Histadrut for the signing of the first collective agreement for football referees.
Moran Friedman
and
Amit Bechler
 are also noted.
FISCHER (FBC & Co.)
handles a broad array of energy-related mandates, with strong showings in conventional and renewable transactions, development projects and regulatory issues. The practice is distinguished by its cross-border expertise, and it frequently advises domestic and international clients on multi-jurisdictional matters. Department head
Gilad Winkler
is recognised for his premier experience in transactional and regulatory matters and recently advised Migdal Insurance on several headline-grabbing energy deals, including its NIS1.2bn investment into Doral LLC (formerly Global Energy Generation).
Hagit Horowitz
is a talented up-and-coming partner with a presence in large-scale energy projects. Associate
Laurence Elbaz-Avisar
 is '
very client-oriented'
.
FISCHER (FBC & Co.)
houses a full-service infrastructure practice, which routinely advises on all stages of project developments. The firm continues to secure key roles on many of the country's most high-profile transport projects, most recently advising the Nativ La'ir consortium on a $500m toll road PPP, and it also shines in the energy, defence, water and social infrastructure areas.
Gilad Winkler
heads up the project finance and energy departments and is recognised for his strength in transactional and regulatory matters. Impressive up-and-coming partner
Hagit Horowitz
has a focus on large-scale construction projects. Associate
Reut Maor Kartowsky
is also noted.
FISCHER (FBC & Co.)
 finds favour for its '
in-depth knowledge of Israel's planning and zoning ecosystem
'. The team covers the full gamut of planning issues relating to residential, industrial and commercial development and routinely acts alongside the firm's real estate, environmental and litigation departments to provide full-service advice to clients.
Amir Chen
advises on the full life cycle of real estate matters, including all aspects of planning and zoning law.
Efrat Sharon
advises on planning approvals, construction licensing and planning-related litigation. In a significant coup, the already sizeable group was boosted by the arrival of a large team of partners from
Amit, Pollak, Matalon & Co. Advocates and Notary
, including former managing partner
Eldad Koresh
. It also welcomed a team from
Weksler, Bregman & Co., Advocates
 including, '
tremendous asset
'
Tali Salton-Yeshua
and up-and-coming partner
Jonathan Libchik
.
FISCHER (FBC & Co.)
stands out for the breadth and depth of its real estate offering, which was further augmented in 2021 with the hire of a large team from
Amit, Pollak, Matalon & Co. Advocates and Notary
, including its former managing partner and real estate specialist
Eldad Koresh
. The combined group brings to bear formidable experience across all aspects of large-scale real estate projects and transactions, with strong skill sets in planning, financing, construction and asset sales and acquisitions. High-profile figure
Amir Chen
is highly sought after for his experience in complex and flagship projects.
Anat Sterenlib-Molkho
 is valued for her '
out-of-the-box thinking
'. Other names to note include
Efraim Levy
,
Michal Faktor
and
Sagi Hammer
.
FISCHER (FBC & Co.)
fields a go-to group for complex, large-scale restructurings. Among its recent headline-grabbing cases, the group represented All Year Holdings Limited BVI in its $2.5bn cross-border restructuring. In addition to debtor representations, the group advises investors, creditors, administrators and receivers in the full range of restructuring and bankruptcy matters. Department head
Amit Pines
has an impressive track record in representing all stakeholders in contentious and non-contentious insolvency matters.
Lihi Blumenfeld
has extensive experience in liquidation and receivership procedures, including litigation. The key partners are supported by talented associate
Tal Arazi
.
FISCHER (FBC & Co.)
's full-service department excels in all core areas of tax, with strong skill sets in corporate tax, equity raising issues and indirect tax matters. The group is equally adept in contentious and non-contentious work and also brings to bear specialist expertise in municipal tax. Additionally, the team's collaborative approach finds favour with clients, who praise its ability to connect with other teams '
to get the client to the finish line
'. Tax head
Anat Shavit
is highly regarded for her record in cross-border tax structuring and complex settlement agreements.
Sagit Avital Assaf
 is noted for her emphasis on municipal tax matters. Newly promoted partner 
Yuval Peled
 '
considers the implications two steps ahead
'.
The client list of
FISCHER (FBC & Co.)
includes large international technology giants as well as major Israeli household names in the telecoms and media sectors.
Yoram Bonen
, who is a powerhouse in regulatory matters particularly in the communications, oil, energy and food industries, leads the team;
Barak Glickman
 is also highly active in regulatory work. For commercial matters,
Amit Dat
is a key contact and also handles transactional issues, and litigator
Yael Riemer
recently represented Facebook in a matter dealing with privacy claims and class actions.
Doron Kol
and
Omri Rachum-Twaig
 were both recently promoted to the partnership.
FISCHER (FBC & Co.)
is a destination practice for aviation work, where it is routinely engaged by major global airlines to advise on significant consumer litigation, including class actions, as well as regulatory and transactional matters. Notably, the firm recently added three new clients in this area, with Fly Dubai, Emirates and Etihad Airways turning to the firm for support. Other industry strong suits include issues in the maritime and automotive sectors.
Shirly Kazir
is recognised for her expertise in aviation and shipping disputes, while infrastructure expert
Hagit Horowitz
 advises on rail and road projects.
With a strong international focus,
FISCHER (FBC & Co.)
is adept in arbitration and mediation in a range of sectors, including infrastructure, technology and automotive. The team's expertise in shareholder disputes is also of note.
Reuven Behar
 co-heads the practice and represents clients in sensitive cases pertaining to family issues as well as complex and confidential matters in communications and real estate. Fellow co-head
Gil Orion
is a specialist in corporate matters, including class actions and derivative disputes.
Tamar Turjeman-Kedem
is another key contact in the team.
Large international pharmaceutical companies instruct
FISCHER (FBC & Co.)
on M&A transactions, IP licensing, technology transfers, and regulatory matters. The department is jointly led by
Raz Tepper
who acts for medical and biotechnology companies and venture capital funds, and
Eran Yaniv
, an expert in cross-border and venture capital transactions. Their team also includes
Shmulik Fried
and senior associate
Warren Wienburg
, both handle a broad range of commercial matters. Recently-promoted partner
Ute Klose-Goldstein
advises on venture capital and M&A transactions, often with a cross-border element.
FISCHER (FBC & Co.)
regularly assists venture capital funds with financing rounds and conducts work in relation to licensing issues, class actions, and data compliance matters for large international hi-tech companies. The practice is co-led by
Eran Yaniv
, who specialises in advising companies in the technology, life sciences and clean energy sectors on securities transactions and IPOs. Fellow co-head
Raz Tepper
is an expert in handling domestic and cross-border M&A, divestitures, and restructurings for public and private acquirers, private equity companies, and venture capital clients.
Omri Rachum-Twaig
,
Ute Klose-Goldstein
, and
Itiel Ben-Haim
were promoted to the partnership.
FISCHER (FBC & Co.)
demonstrates strong expertise in advising tech and telecoms as well as production companies on IP licensing transactions and IP aspects of M&A, including in relation to SPACs. The team is led by
Amit Dat
, a member of The International Association for the Protection of Intellectual Property. Newly promoted partner
Omri Rachum-Twaig
is another key contact. In a recent highlight, they together advised Joola Kotkot Productions on several IP transactions with Sony Corporation.
Advising on the whole range of private equity, venture capital, real estate, credit, corporate venture capital and publicly traded funds,
FISCHER (FBC & Co.)
also handles investments in portfolio companies and leverages the firm's employment, tax, IP, privacy and data protection, and regulatory departments to provide full coverage on funds work. Co-head
Raz Tepper
regularly advises on corporate matters including cross-border M&A, joint ventures and restructurings, while fellow co-head
Eran Yaniv
is a specialist in restructuring, debt financing and spin-off mandates, particularly in the US, and co-head
Gilad Winkler
advises funds in the finance and energy sectors. The practice also includes
Ron Sitton
, who previously practised in New York, and
Shmulik Fried
, who advises on fund formations and investment fund transactions.
Ute Klose-Goldstein
recently made partner.
Co-led by
Reuven Behar
, the team at
FISCHER (FBC & Co.)
has expertise across a broad spectrum of industries and handles the whole range of IP matters with a strong focus on patents as well as trade secrets. Behar is an expert litigator in the field, particularly in the life sciences sector. Co-head
Yael Riemer
represents clients before the Registrar of Patents and Trademarks as well as the Customs Authority. Highly active in the team is also associate
Tamara Dreiman
.
FISCHER (FBC & Co.) >
Firm Profile
The firm: FISCHER (FBC & Co.) founded in 1958 is one of Israel's largest law firms, providing high-quality, diverse and multidisciplinary legal services in a wide range of practice areas, as a one-stop-shop.
The firm includes more than 280 lawyers, of which 85 are partners who provide tailored legal services customized to their clients' business environment.
FISCHER recruits high-quality and experienced human resources. The firm's lawyers have in-depth familiarity with the full range of the Israeli economy and have far-reaching work relationships and a wide global presence. The firm is regularly involved in a broad range of transactions and litigation at the center of Israel's legal, economic and public agenda, and it represents its local and international clients in a long list of practice areas. The firm has a vast and longstanding network of professional relationships with some of the world's largest and leading law and accounting firms; and it benefits from a significant reputation among leading legal professionals in numerous countries.
FISCHER represents a long list of domestic and international clients, who operate in a variety of sectors and industries. The firm's clientele includes some of the largest public and private companies in Israel and the world, high-net-worth individuals, leading executives, entrepreneurs, public officials and more. The firm regularly leads the legal ranking tables, and consecutively receives recognition and esteem from local and international ranking guides, including Chambers and Partners, Legal 500, IFLR 1000, GCR, WWL, Dun's 100 and BdiCode.
(Listed in alphabetical order)
Aviation & Maritime; Hotels & Tourism: Extensive experience representing major airlines and low-cost carriers, insurers, importers and exporters, freight forwarders, and online travel service providers in the full range of matters encompassed by aviation, maritime and tourism law, with an emphasis on commercial litigation, class actions, corporate and regulatory matters, leasing and commercial transactions, competition, labor relations and taxation.
Banking & Finance: Advising many of Israel's largest creditors and borrowers in complex secured and non-secured financing transactions. Providing counsel to foreign banks and financial institutions in their banking and financial regulatory matters. A market leader in the areas of securitisation, secured finance and intercreditor relations, with the largest institutional lending practice in Israel.
Capital Markets: The Capital Markets practice is one of the leading and most experienced practices in Israel, representing issuers, banks and underwriters in placements of equity and debt securities on the Israeli and international capital markets, and counsel on international and local public offerings, private placements, controlling shareholder transactions and issues relating to corporate governance, and ongoing reporting and filing requirements. The practice also takes part in representations before the Israel Securities Authority and in administrative enforcement proceedings.
East Asia desk: The practice offers legal services to businesses operating in East Asian markets, and to East Asian entities and individuals operating in Israel or seeking strategic partnerships and investment opportunities in the Israeli market. The legal team is experienced in advising on matters and transactions with entities and individuals from a broad range of East Asian markets.
Class Actions & Derivative Suits: Israel's leading firm in class actions and derivative suits. The firm's lawyers represent the largest corporations in Israel and globally in complex class actions and derivative suits, some of which have significant implications on corporate operations. Helping clients navigate the certification stage and – where necessary – the substantive stage of class action cases, and advise clients in evaluating the complex web of potential risks and rewards that typically characterise class actions and derivative suits.
Competition & Antitrust: Israel's leading and largest Competition & Antitrust practice, representing multinational and local companies on the full spectrum of criminal, administrative and civil antitrust matters, including merger control, abuse of dominant position, restrictive arrangements and regulation of cartels, monopolies and oligopolies. Ongoing advice on antitrust compliance, and representation in commercial transactions, as well as in class actions and complex litigation. The firm is regularly ranked by GCR as one of the Top 100 global antitrust law firms and as the leading Israeli firm, in this practice area.
Dispute Resolution; Arbitration & Mediation; Litigation: The practice provides clients with holistic legal counsel and has represented some of the largest and most significant cases in Israel. The practice has expertise in diverse litigation fields and in managing complex mediation and arbitration proceedings, that yield efficient and creative solutions. In addition, our lawyers have vast experience in representing clients before tribunals of all levels and types.
Environmental: The firm's Environmental practice offers comprehensive advice on environmental matters including administrative and criminal enforcement proceedings, due diligence, and preparation of internal enforcement programs.
FinTech: Advising on a wide range of cutting-edge technology oriented legal matters including privacy, data protection, information security and commercial activities in cyberspace, including computer law, exporting dual-use technology, Information security regulation and GDPR.
Hi-Tech, Technology, VC's & Investment Funds: Advising start-ups, mature companies, strategic investors, venture capital and private equity funds in all their commercial activities, including initial structuring, investment transactions, license agreements, M&As, PIPE transactions, fund formation, operations acquisitions, private placements and public offerings on securities exchanges in Israel and abroad.
Insolvency & Restructuring; Liquidation & Receivership: Representing debtors, creditors, companies, bondholders' representatives and controlling shareholders. Focus on the restructuring of debt and equity interests in troubled companies. Involved in nearly all of Israel's most significant debt arrangements in recent years, including complex reorganisations of multinational enterprises involving Israeli and non-Israeli parties. The practice also advises clients throughout all stages of proceedings, often becoming court-appointed officers – fiduciaries, receivers, special managers and liquidators.
Intellectual Property; Cyber & Information Technologies: Significant experience on the entire spectrum of IP issues, including patents, trademarks, designs, copyrights, and trade secrets, as well as on various matters involving television, entertainment media, Internet, hi-tech and life science. Counsel on information technology, information system security, privacy and data protection, and matters involving commercial cyber issues. Exporting dual use technology, Information security regulation ad GDPR.
International Commercial Law: Representing Israeli and foreign clients in some of the most complex cross-border M&A transactions executed in Israel, in public offerings, private placements, international finance transactions and critical infrastructure projects in Israel and abroad, as well as leading global multinationals from various sectors.
Labour & Employment; Immigration: The practice has a considerable reputation in the field of labor relations in Israel. Handling the full scope of labour and employment matters, including collective bargaining, labour disputes, strikes and organised actions, employer-employee litigation, labour contracts, employment agreements, separation agreements, due diligence, mediation and arbitration. Provides guidance and assistance in obtaining work and immigration permits, drafting work agreements for foreign workers, handling visa and work permit applications, and more.
Life Sciences & Healthcare: Representing prominent multinational and local players in a broad range of areas, including biopharmaceuticals, biotechnology, medical devices, medical services, genomics, diagnostics, medical IT and health care services, all in various stages of development.
Mergers & Acquisitions: The firm's M&As practice has extensive experience representing major private and publicly traded companies and involved in some of the largest and most significant M&A transactions in Israel over recent years. Strong contacts with key regulators, including Securities Authority, Competition Authority and government ministries, with expertise across a wide range of industry sectors. The firm provides clients with experienced legal teams in a broad range of areas, including labor law, antitrust, real estate and more – providing holistic legal support for every transaction. The practice's clientele includes multinationals, Israeli and foreign corporations, institutional investors and VCs.
Project Finance; Infrastructure & Energy: The practice's expertise spans all sectors, from transportation, infrastructure and natural gas to energy, water and the photovoltaic (PV) energy field, with particular focus on the complex regulatory and real-estate aspects that are integral to this sector. Providing comprehensive solutions to major multinational and domestic clients, including developers, contractors, and financial investors.
Private Clients, Intergenerational Transfers and Family Wealth Management: The practice provides legal support, while managing a variety of aspects and challenges that are typical in family wealth management. Within this framework, the practice assists in planning wealth transferences through family mediations, agreements, wills, trusts, etc. The practice also advises clients with respect to family dispute resolution and managing family and inheritance disputes.
Real Estate; Planning & Zoning: Israel's largest and leading Real Estate, Planning & Zoning and Urban Renewal practice, handling a considerable share of the most significant real estate transactions in Israel. Extensive experience in representing public and private real estate companies, entrepreneurs, developers, property owners, and sellers and purchasers in all facets of a sophisticated transaction-based real estate practice: development projects, planning and zoning matters, income-yielding properties, sale and lease of real estate assets, urban renewal, real estate taxation and real estate litigation. 
Regulatory: Particular expertise in the interface between the business and public sectors and combines profound knowledge of markets subject to supervision and regulation, together with exceptional legal skills and a deep familiarity with decision-making processes in the public sector. Representation of Israel's largest entities in some of the most significant regulatory moves implemented in the economy.
Tax: Innovative and tailor-made counsel on the full spectrum of tax matters in Israel, including income tax, VAT, taxation of individuals and trusts, and real estate tax, as well as on cross-border transactions and other complex matters. Expertise in tax litigation proceedings and in obtaining pre-rulings from the Tax Authority.
Telecom & Media: Unparalleled experience in representing leading players in each principal segment of Israel's telecom and media industries, from fixed line and mobile telecommunications to print media, commercial and cable television and radio broadcasting. The practice also specializes in advising clients on long-term strategic issues and on regulatory, litigation, corporate, transactional, labor and other matters.
White Collar: The firm has a well-established practice and significant reputation in this area. The firm provides comprehensive legal support for defendants during criminal proceedings on a wide range of criminal offenses including money laundering, tax, computer and internet gambling offenses, ethical offenses by public officials and corporate officers, securities offenses and more. During its years of operations, the practice has led a considerable share of the most complex and sensitive cases in Israel.
Community Outreach: The firm works to promote education of children from low socio-economic backgrounds, and to aid the elderly and holocaust survivors.
Staff Figures
Number of lawyers : 280+
Languages
Arabic Chinese English French German Hebrew
Memberships
ABA AIPPI IATA IBA ICC International Academy of Trial Lawyers International Insolvency Institute (III) World Services Group (WSG)
Other
Other offices : Be'er Sheva
Client Testimonials
CLIENT: A Leading Food Conglomerate

COMPANY/FIRM: General Counsel

TESTIMONIAL: I highly recommend, based on my longstanding personal experience with Fischer Behar Chen Well Orion & Co, the Antitrust and Competition practice, the Corporate and M&A practice, and the Litigation practice.
Tal Eyal-Boger, head of Antitrust and Competition practice, is among the best lawyers in Israel in this practice. Other members of the practice are highly professional, and provide dedicated and extremely helpful advice, including in high pressure situations.
Avraham Well, head of the Corporate and M&A practice, is undoubtedly one of the best corporate lawyers in Israel, with endless legal knowledge coupled with very sound business and client understanding. Partners Ron Lehmann and Boaz Noiman are also highly recommended.
In the Litigation practice, I had excellent experience with Tamar Turjeman-Kedem who is very smart, knowledgeable and possess a unique bottom line orientation.
---
CLIENT: General Counsel

COMPANY/FIRM:  A group of international companies in the field of automation and motion control

TESTIMONIAL: Ron Lehmann of Fischer Behar Chen Well Orion and Co and his team have been advising us over the years on various commercial and corporate matters, including in complex cross-border transactions, for which their contribution was tremendous. Ron's advice and support is extremely professional and pragmatic, together with high level of service responsiveness. Ron is a great team player and a pleasant person to work with, and I strongly recommend his services.
---
CLIENT: General Counsel

COMPANY/FIRM: A Leading Communications Conglomerate

TESTIMONIAL:  What strikes me most about FBC is their ability to "take charge" of the entire process from beginning to end. We receive complete guidance throughout every step of a transaction, starting from the early planning stages all the way to the final closing. The firm handles every step very seriously and carries out every detail at the highest level.
There is seamless harmony between the internal teams and departments at FBC. Even when working on very large and complex matters in which many lawyers from different practices are involved, there is a profound sense of order, a pleasant work environment and direct interaction with the relevant individuals providing a sense of organizational calm to the entire process.  
Diversity/Community
Pro Bono: FBC is active in promoting social causes in the community. The firm focuses on two main areas: the advancement of children and youth education from socially disadvantaged backgrounds and assistance to the elderly and Holocaust survivors. At the same time, firm employees contribute to the community in areas that they feel strongly about.