CBR & Associés > Paris, France > Firm Profile
CBR & Associés
Offices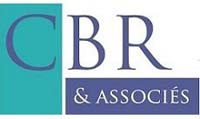 CBR & Associés
20 AVENUE DE L'OPERA
75001 PARIS
France
CBR & Associés > The Legal 500
Rankings
CBR & Associés
' renowned team attracts high-profile media litigation matters such as representing SportsCoTV in a dispute against 'La Ligue Nationale de Basketball' regarding the suspension of SportsCoTV's contract of broadcasting rights due to Covid-19  and the consequences of government measures taken in this context.
Alain Barsikian
and 
Pierre-Olivier Chartier
share the lead of the department
Practice head(s):
Testimonials
'CBR offers a comprehensive approach, and does not hesitate to seek additional expertise (from specialists in the firm or elsewhere) on specific legal areas. The firm also pays considerable attention to the level of invoicing, to help the client to control his costs. But CBR is particularly distinguished by its mastery of contentious matters.'
'Pierre-Olivier Chartier has detailed and comprehensive expertise in commercial litigation and issues in the world of media and entertainment (TV, radio, sport, culture, etc.) combined with a pragmatic approach, ensuring a perfect match between issues and strategy. Each file is treated thoroughly, no aspect or argument is forgotten.'
'The precision, synthesis, coordination and interpersonal skills of Pierre-Olivier Chartier ensure fluid and effective exchanges with all his interlocutors, of all expertise and at all levels of the company (lawyers, marketing, top management, commercial, technique, etc).'
'The team has unparalleled expertise in media, especially television, which is explained by the cumulative experience of all its partners in the media sector for several decades.'
'Pierre-Olivier Chartier knows the sector, having followed its developments on behalf of several major players for almost 20 years. Its expertise is broad since it includes intellectual property law, communication law to consumer law, all served by absolutely remarkable reasoning in civil law. He is 'at home' before all the courts and knows how to make himself particularly accessible to magistrates. Exceptional worker, following his files and argumentation down to the smallest detail.'
Key clients
NEXTRADIO TV (Altice Group, as SFR)
SFR
TF1
LAGARDERE ACTIVE
CBR & Associés
' experienced team is a very good choice for high-stakes commercial and consumer-related cases. The high-profile practice' well-established client base includes many leading names, with the energy, media, retail and tobacco sectors as core areas of expertise. Recently, the practice has acted in highly sensitive Covid-related contractual disputes involving high financial amounts and opposing leading companies, especially energy and broadcasting players. In the telecoms and media sectors, key client SFR has entrusted several strategic cases to the practice. The practice's expertise in enforcement matters came to the fore in a high-profile dispute following an antitrust condemnation. Practice heads
Pierre-Olivier Chartier
and
Judith Vuillez
are highly recommended.
Practice head(s):
Pierre-Olivier Chartier; Judith Vuillez
Testimonials
'A very responsive and complementary team with great listening skills. The team is very committed and available.'
'A very well recognised practice. Pierre-Oliver Chartier and his team show excellent skills in managing their cases.'
'Pierre-Oliver Chartier is a recognised expert in commercial litigation. He has perfect knowledge of civil procedural rules; is highly invested and has excellent pleading skills.'
'The firm is truly dedicated to its client. Judith Vuilliez is pragmatic and always looking for a solution acceptable to her client from a legal, operational and economic point of view.'
'An ultra-responsive team, very attentive and complementary. The team is dedicated to our company and is available even under very tight timings.'
'The lawyers are particularly involved and provide much appreciated support in terms of handling advertising and product regulation disputes. Judith Vuilliez is particularly appreciated and recommended because of her availability at all times, her in-depth knowledge, and her pragmatic opinions on different subjects and different points of law.'
'The firm distinguishes itself by its mastery of litigation matters. Pierre-Olivier Chartier has detailed and comprehensive expertise in commercial litigation, combined with a pragmatic approach ensuring a perfect match between issues and strategy. Each file is treated thoroughly, no aspect nor any argument is forgotten.'
'Judith Vuilliez's team is very dynamic and attentive to our needs. She knows how to respond and adapt to any emergency by delivering high-flying performances.'
Key clients
ADIDAS
BRITISH AMERICAN TOBACCO
BACARDI MARTINI FRANCE
PRIMAGAZ
KAEFER WANNER
PROCTER & GAMBLE
SFR
NEXTRADIOTV
SPORTSCOTV
TOTALENERGIES
PMU
EUROVIA
TF1
EUROPCAR
ARAMIS
ITV
Work highlights
Representing PMU in damage claim proceedings initiated by sports betting operator BETCLIC further to a decision of the French Competition Authority .
Acting for the client in a dispute with internet service provider Free relating to the distribution of our client TV channels by the latter.
Representing TotalEnergies in a dispute with EDF regarding the suspension of TotalEnergies's nuclear power supply contract for force majeure due to the COVID-19 outbreak.
CBR & Associés >
Firm Profile
Established in 1994, CBR & Associés is an independent corporate law firm made up of lawyers who enjoy excellent reputations in their various fields based on their technical expertise, the added value they bring, their ability to provide tailor-made services, their deep involvement in strategic and complex matters and their outstanding responsiveness.
The firm's lawyers have chosen an independent structure that has, since its establishment, been built and developed in the spirit of an intellectual and professional community.
Our entrepreneurial structure facilitates flexibility and responsiveness for the service of our clients.
The firm's lawyers have created and continue to expand networks of correspondent lawyers, especially at an international level, and maintain close working relationships with independent firms in many countries.
CBR & Associés acts in the main areas of business law, in strategic or complexes cases with a sound transactional practice, notably:
Litigation, Corporate – M&A / Private Equity / Capital Market, Media / IP / New Technologies / Telecom / Sports Law / Restructuring, Tax Law, Employment Law.
We benefit from robust sectorial experience, notably in the industries of tobacco, media, tourism, telecom, energy, music and can take advantage of high value-added practices in our transactional activities including for family offices, listed companies, turning around businesses and their partners and creditors. Our teamwork fertilizes them.
The partners of the firm: Alain Barsikian, Jean-François Carreras, Pierre-Olivier Chartier, Olivier Debeine, François Le Roquais, Michaël Majster and Judith Vuillez.
Contact: Olivier Debeine (Co-Managing Partner)
❙     Number of Partners: 7  ❙     Number of Lawyers: 17