CBR & Associés > Paris, France > Firm Profile
CBR & Associés
Offices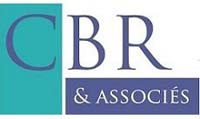 CBR & Associés
20 AVENUE DE L'OPERA
75001 PARIS
France
CBR & Associés > The Legal 500
Rankings
CBR & Associés
has particular strength handling commercial and consumer-related disputes in France. The firm notably acts for a number of France's leading energy, telecoms and media companies. In recent work, the team obtained a prominent victory in the energy sector in a case relating to the Covid-19 outbreak. The team is also well versed at handling damage follow-on antitrust condemnation judicial proceedings.
Pierre-Olivier Chartier
and
Judith Vuillez
are top names in the field. They were joined in September 2022 by
Marie-Aude Ziadé
, who was at her own firm previously and adds international arbitration and mediation capabilities in addition to her litigation expertise. With a strong international profile, she is regularly retained by top companies to act in a range of cases; spanning industrial liability to financial disputes.
Practice head(s):
Pierre-Olivier Chartier; Judith Vuillez; Marie-Aude Ziadé
Testimonials
'Reactivity, good listening skills, adaptability'.
'Strong personal involvement of Pierre-Olivier Chartier in each of the files he handles.'
'Mr Chartier has an exceptional knowledge of the procedure and a keen sense of strategy. You can go into battle with him without hesitation.'
'Pierre-Olivier Chartier and his team are one of the most formidable on the market. Pierre-Olivier Chartier is an excellent litigator, with an unparalleled depth of legal analysis.'
'The team offers personalised, bespoke legal services. Their fees compare very favourably with most Paris law firms of similar size.'
'The team headed by Judith Vuillez provides a unique blend of highly sophisticated legal experts in a wide range of legal fields together with a superb personalised client care service. They are very different to many law firms in Paris in their ability to understand client business culture, issues, and strategic objectives.'
'They are very pragmatic and innovative in finding solutions. They consistently display significant commercial savviness to achieve desired objectives and always go the extra mile to achieve the client desired outcome. A very best and most reliable trusted legal adviser.'
'A very pragmatic and very business-oriented vision. Adapted and "tailor made" advice.'
Key clients
ADIDAS
ITV STUDIO
BACARDI MARTINI FRANCE
PROCTER & GAMBLE
TETRA MEDIA FICTION
TF1 PUBLICITE
PRIMAGAZ
BRITISH AMERICAN TOBACCO
ENALIA
KAEFER WANNER
SIEMENS
SFR
NEXTRADIOTV (éditeur BMTV et autres)
SPORTSCOTV
TOTALENERGIES
PMU
EUROVIA
EUROPCAR
ARAMIS
NRJ
GRDF
FISHER & PAYKEL
HANSAMOBIL
SENERGY 2
Orano
Safran
Christies
Green Yellow
Credit Agricole Ile de France
Oberthur Fiduciaire
Infravia Capital
Fisher Paykel Healthcare
Advention Partners
Work highlights
Representing PMU in claim damages proceedings initiated by sports betting operator BETCLIC further to a decision from the French Competition Authority
Representing BFMTV – RMC Découverte – RMC Story in a dispute with internet service provider Free relating to the conditions of TV channels distributed by Free.  
Representing TotalEnergies in a major dispute with EDF regarding the suspension of TotalEnergies's nuclear power supply contract for force majeure due to the COVID-19 outbreak.
Alain Barsikian
 and
Pierre-Olivier Chartier
, who is noted for embodying
'the high standards and extreme competence of his team',
co-lead the practice at
CBR & Associés
. A significant element of the team's workload involves acting for television networks in a wide range of disputes, an example being the high-profile matter wherein it is representing NextRadioTV in its dispute with internet service provider Free in relation to distribution conditions. In addition, it has adapted to advise its clients on matters resulting from the effects of the Covid-19 pandemic on the sector.
Practice head(s):
Alain Barsikian; Pierre-Olivier Chartier
Testimonials
'The team, under the leadership of Pierre-Olivier Chartier, is incredibly responsive and pedagogical, demonstrating a workforce that is both significant and strives to serve the best interests of the client.'
'Pierre-Olivier Chartier brilliantly embodies the high standards and extreme competence of his team. He does not just deal with cases, he transforms them into opportunities. He knows how to dive into the heart of cases to understand all relevant aspects and issues. He does not hesitate to show innovative approaches, he involves his client in the construction of the legal and judicial strategy and the speed of comprehension and execution, like his writing and reasoning qualities, are exceptional.'
'Pierre-Olivier Chartier and Alain Barsikian combine some of the most impressive experience in commercial and corporate litigation in the media.'
Key clients
NEXTRADIO TV (Altice Group, as SFR)
SFR
TF1
LAGARDERE
NRJ
CBR & Associés >
Firm Profile
Established in 1994, CBR & Associés is an independent corporate law firm made up of lawyers who enjoy excellent reputations in their various fields based on their technical expertise, the added value they bring, their ability to provide tailor-made services, their deep involvement in strategic and complex matters and their outstanding responsiveness.
The firm's lawyers have chosen an independent structure that has, since its establishment, been built and developed in the spirit of an intellectual and professional community.
Our entrepreneurial structure facilitates flexibility and responsiveness for the service of our clients.
The firm's lawyers have created and continue to expand networks of correspondent lawyers, especially at an international level, and maintain close working relationships with independent firms in many countries.
CBR & Associés acts in the main areas of business law, in strategic or complexes cases with a sound transactional practice, notably:
Litigation, Corporate – M&A / Private Equity / Capital Market, Media / IP / New Technologies / Telecom / Sports Law / Restructuring, Tax Law, Employment Law.
We benefit from robust sectorial experience, notably in the industries of tobacco, media, tourism, telecom, energy, music and can take advantage of high value-added practices in our transactional activities including for family offices, listed companies, turning around businesses and their partners and creditors. Our teamwork fertilizes them.
The partners of the firm: Alain Barsikian, Jean-François Carreras, Pierre-Olivier Chartier, Olivier Debeine, François Le Roquais and Judith Vuillez.
Contact: Olivier Debeine (Co-Managing Partner)
❙     Number of Partners: 7  ❙     Number of Lawyers: 17
Main Contacts
| Department | Name | Email | Telephone |
| --- | --- | --- | --- |
| | | | |