PwC LLP > London, England > Firm Profile
PwC LLP
Offices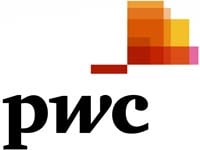 PwC LLP
1 EMBANKMENT PLACE
LONDON
WC2N 6RH
England
Profiles
PwC LLP > The Legal 500
Rankings
PwC LLP
 fields a large international business reorganisations team, with
Georgie Blyth

and
Cynthia Chan

at the helm. It is well versed in carve-outs, separations, spin-offs and post-deal integrations for high-profile domestic and international clients. Blyth is recommended for cross-border restructurings and compliance, and Chan has 25 years' experience of advising FTSE 100 and Fortune 500 companies on global reorganisations.
Kevin King
is a name for restructuring and transactional matters in the financial services sector, and
Latika Sharma
is a key name for IP matters relating to international reorganisations.
Laura Freestone
is qualified in Scotland and is experienced in debt and share restructurings, and cross-border M&A, while
Harry Wilkins
deals with pre-deal carve-outs and post-deal integrations.
Rebecca Boyers
often acts for US and Asian clients on cross-border reorganisations and rationalisations. In April 2022,
Jessica Bell
joined as senior manager from
Baker McKenzie
and in May, Keith Bottomley left for an in-house role.
Practice head(s):
Georgie Blyth; Cynthia Chan
Other key lawyers:
Testimonials
'International reach combined with local expertise and integration with other PwC advisory services.'
'The team are able to grasp difficult concepts from multiple jurisdictions and work through how they interact, presenting a single coherent position to the client, providing clarity and guidance in often very short time frames.'
'Georgie Blythe heads up the team that I work with and is outstanding. He is responsive, very down to earth and just a pleasure to work with.'
'It's an impressively diverse team, led by strong partners, highly responsive and with excellent technical knowledge.'
'The ability to draw on skills from the wider firm's tax, regulatory and finance expertise is a real plus.'
'Laura Freestone – practical, sharp and with comprehensive technical knowledge. Efficient and easy to deal with.'
'Have the ability to pull together complex multinational transactions with strong coordination between lawyers and tax specialists.'
'Georgie Blyth and Rebecca Boyers have a very good understanding of the structure of our complex business and work in a practical way to resolve issues.'
Key clients
Aioi Nissay Dowa Insurance CO., LTD
Brookfield Asset Management
ESAB Corporation
Honeywell International Inc.
Hyve Group plc
Light & Wonder, Inc
Livent Corporation
Mott MacDonald Group Limited
Punch Tavern Limited
Resideo Technologies, Inc.
TD SYNNEX Corporation
Tesco Plc
The Blackstone Group
Work highlights
Appointed as lead EMEA corporate restructuring legal advisers for Honeywell International, advising on numerous international business reorganisation projects and related matters.
Acting for US-listed company Light & Wonder on a range of cross-border and international corporate legal transactions.
Designed and implemented an innovative market-leading legal entity rationalisation solution for Punch Tavern.
PwC LLP
 acts for top multinational clients in a broad range of sectors on both contentious and non-contentious customs and excise matters under the leadership of
David Anderson
and non-lawyer tax director
Caroline Brooks
. It is well versed in multi-jurisdictional customs and excise investigations, and litigation, with a focus on heavily regulated sectors, such as energy, waste construction and transport. Anderson has 20 years' experience in indirect tax and has represented clients in all levels of the Courts, including the Court of Justice of the European Union (CJEU); he is supported by indirect tax disputes specialist
Victor Cramer
, who joined as director from
Stewarts Law LLP
in February 2023;
Jayne Harrold
left for an in-house role at Evelyn Partners in November 2022.
Practice head(s):
David Anderson; Caroline Brooks
Other key lawyers:
Prinal Nathwani; Holly Grantham
Testimonials
'PwC has a large team of able people who are well led and motivated.'
'David Anderson is very personable and helpful.'
'David Anderson's instructions are clear and appropriate.'
'David gets the best out of the whole team.'
Work highlights
Supported Procter & Gamble International Operations with challenging an application by HMRC to appeal a First-tier Tribunal decision on the customs classification of our client's products.
PwC LLP
's multi-disciplinary team consists of dedicated tax lawyers, specialist litigators, and tax advisors and consultants, and is well-placed to utilise the firm's global network of advisors to provide clients with a seamless offering. Its broad practice encompasses representation in indirect tax disputes, and providing strategic advice to clients on their filing positions, tax risks, and wider indirect tax consulting projects. It also handles VAT mandates, and landfill tax, aggregates levy, and climate change levy issues. 
David Anderson
 is head of the indirect tax disputes team and he has substantial experience in obtaining VAT refunds and reimbursements for clients.
Testimonials
'Very responsive and hands-on, realistic, and well-measured advice, and highly experienced in all manner of litigation.'
'This team demonstrates sound judgement and an excellent rapport with clients and counsel. They are very skilled lawyers who provide very well-balanced and grounded advice.'
The standout individuals are David Anderson and Michael Taylor.'
'Outstanding team of tax technicians.'
'A very good team. They are cohesive and on top of deadlines. I genuinely look forward to our conferences, too. My favourite team to work with.'
'David Anderson is cool, calm, and collected. He can always be relied upon for sound advice in difficult situations.'
Key clients
TalkTalk Telecom Limited
Target Group Limited
Worldpay
FIS Global
Hippodrome Casino Ltd
Telent Technology Services
Dollar Financial UK Limited
Work highlights
Acting for Target Group in a VAT liability case where, following the decision in the Court of Appeal, permission was obtained from the Supreme Court for a further appeal.
Advising Hippodrome Casino Limited on the disputed VAT use of its iconic gaming, casino, and entertainment centre in London.
Representing Dollar Financial in a case to determine whether HMRC can be compelled to backdate a VAT group registration.
PwC LLP
covers the full range of direct and indirect tax disputes, with expertise in investigations, litigation, and out-of-court ADR. Highly experienced partners
Mark Whitehouse
 and
David Anderson
jointly lead the department. Whitehouse has particular expertise in matters of international taxation, including transfer pricing disputes and EU Group Litigation actions. Anderson specialises in indirect tax disputes, and is praised by clients for his '
great technical ability'. 
Director
Peter Johnson
 has key strength in disputes involving international corporate tax and financing structures.
Practice head(s):
Mark Whitehouse; David Anderson
Other key lawyers:
Testimonials
'Expertise across a wide range of subjects – combining great technical ability with strategic thinking in the context of litigation.'
'Mark Whitehouse has huge experience in large and complex cases and is able to navigate through the thickets of complexity to identify the pragmatic route forward.'
'The team we dealt with was great, had a thorough knowledge of the situation based on past experience. The team was detail oriented and considered the situation from several different angles.'
'The PwC litigation team is the best in the market for all round strength in depth. They combine great technical skills with sound judgment and a well-oiled support machine. Consistently appear in all the major cases.'
'David Anderson has great technical ability and knows how to judge the merits of any case to a T.'
'Very responsive and hands-on. Realistic and well-measured advice. Highly experienced in all manner of litigation. A pleasure to work with. Serve their clients extremely well.'
'This team demonstrates sound judgment and an excellent rapport with clients and counsel. They are very skilled lawyers who provide very well-balanced and grounded advice.'
Key clients
TalkTalk Telecom Limited
Target Group Limited
Hippodrome Casino Limited
Procter & Gamble International Operations SA
General Electric
Experian plc
Genus plc
Informa plc
Just Eat plc
Keller Group plc
Man Group Limited
Merlin Entertainments Limited
Royal Mail Group plc
Sensata Technologies Inc.
Smith & Nephew plc
Ultra Electronics Holdings plc
Work highlights
Advised General Electric on the settlement of an alleged $1bn tax fraud claim brought by HMRC in relation to the anti-arbitrage and unallowable purpose rules.
Acted in a case brought by Target Group Limited, which is being appealed to the Supreme Court, relating to the extent to which VAT can be added to links within the chain of events that lead to the movement of money.
Acted in a VAT appeal brought by TalkTalk Telecom Limited against a VAT assessment made by HMRC in relation to prompt payment discounts.
With an expansive global legal network,
PwC LLP
 handles a considerable number of cross-border deals for a diverse roster of clients hailing from the financial services, technology, media, sports, real estate and natural resources sectors. 
John Clegg
, who leads the private business and deals team, is noted for his focus on domestic and international business reorganisations, corporate restructuring and both domestic and cross-border M&A. Director
Rebecca Boyers
heads the structuring side of the team, acting on numerous corporate reorganisation projects for privately owned business groups. With over 15 years of transactional experience,
Michael Brunnock
's client base ranges from international corporate groups, private equity firms, and VC-backed companies, through to owner managed businesses, HNW individuals and entrepreneurs.
Testimonials
'They always responded appropriately and in a timely manner, pointing out the necessary risks and responding with realistic flexibility.'
Key clients
Lazari Investments Limited
Commercial Estates Group Limited
Healthspan Group Limited
PEXA Group Limited
Pricewaterhousecoopers LLP
Eqwal Group
MITIE Group plc
Produce Investments Limited
Tarmac UK Limited
Inspired Gaming
Odeon Cinemas
Spearhead International Limited
Work highlights
Advised Lazari Investments Limited on the funding, structuring and acquisition of a group of companies holding the iconic Fenwick's Department Store on New Bond Street.
Advised the majority shareholders of Healthspanm Group Limited, the UK's leading direct-to-consumer vitamin and supplement brand, on its c.£85 million cross-border disposal to Oral Health AS.
Advised fintech company PEXA Group Limited, which is listed on the Australian Stock Exchange, on its £13.5 million cross-border acquisition of Optima Legal Services Limited from Capita plc.
PwC LLP
's advisory pensions team is headed by
Oliver Reece
, who is especially well-known for his experience advising clients on regulatory matters in the pensions sphere. The practice has a particular focus on corporate entities, with clients including the BBC and IMI, but is also experienced in advising both domestic and international trustees, employers, and scheme members.
Fraser Sparks
brings more than 20 years' experience to the team and is the key contact for benefit correlation issues, whilst
Elizabeth Ramsaran
leads the pensions ESG work.
David Farmer
and
Lindsay O'Farrell
 are also names to note within the practice.
Other key lawyers:
Testimonials
'The team has good knowledge, is very helpful and very available – they are able to drive transactions forward.'
'PwC's non-contentious pensions practice provides quality legal advice with a commercial context. They often work alongside their PwC colleagues from other departments to deliver an overall package of advice addressing the issues their clients are facing.'
'David Farmer exemplifies the provision of quality legal advice in a commercial setting.'
'PwC Legal is an up and coming practice in the pensions sector. Their client care and communication is first-rate, and they are also diligent and effective litigators with experience within the team of more technical pensions law.'
'David Farmer is a very likeable, hardworking, and effective litigator who is very good with clients. Oliver Reece is very clever and has a good knowledge of more technical pensions law.'
Key clients
Ageas Insurance Staff Pension Scheme
SIG
Inchcape
ASD/Kloeckner Metals
adidas
British Broadcasting Corporation
Pentland Brands
IMI plc
Work highlights
Advised on and implemented changes to SIG's Scottish Limited Partnership pension scheme funding structure as part of its refinancing project, so as to ensure that the level of financial support for the pension scheme was maintained.
Advised the BBC on all legal matters relating to its defined benefit pension scheme.
Advised IMI for a number of years on securing its pension liabilities in the insurance market – over £1bn in total.
PwC LLP
 represents a range of household names in restructurings, HR matters and industrial relations, often with a cross-border element. The team is led by
Chris Perkins
, who is experienced in advising on global HR policy implementation, compliance and recruitment. He is supported by litigator
Ed Stacey
, who handles pay disputes and discrimination claims. Industrial relations expert
Tom Williams
and barrister
Tilly Harries
 are also core parts of the team.
Testimonials
'Their position within one of the Big Four accounting firms gives them a particular edge in dealing with employment matters. As one might expect, they are extremely thorough and highly competent, very alive to the clients' needs, and also very good at task, time and costs management.'
'They have consistently provided excellent analysis and advice on a range of employment law matters. The team is responsive, efficient and always goes the extra mile to ensure that the case is well-prepared and fully thought through.'
'Tom Williams has excellent strategic insight and understanding in complex industrial relations disputes.'
'The team are extremely professional and their advice has been exemplary. I highly recommend them.'
'Rebekah Primrose has been my main contact for almost three years. She always answers queries quickly and is willing to have video calls at short notice when urgent advice is needed.'
'Practical group of employment lawyers able to deliver effective and efficient legal advice.'
'Excellent team members; very commercially minded and client-friendly.'
'Tom Williams – a very strong lawyer.'
Key clients
Health & Safety Executive
Transport for London
VFX Financial plc
Lookers plc
London School of Health & Tropical Medicine
John Lewis Partnership
BBC
British Airways
GE
Arcline Investment Management
Work highlights
Advising a general insurance company on managing and resolving a contentious pay dispute with Unite the Union.
Supporting an FS business with a major restructuring exercise affecting 400+ jobs in the UK.
Advising a multinational conglomerate on a number of the HR legal aspects of the separation of a number of its businesses, providing advice across 30 countries.
PwC LLP
 benefits from the firm's large international network and has particular strength in cross-border matters, advising on international data transfers, data protection impact assessments, and global data projects for a diverse roster of clients from the public, automotive, manufacturing, and logistics sectors. The team is jointly led by '
true professionals'
Chris Cartmell
, a cybersecurity specialist, and
Fedelma Good
, who is noted for her ePrivacy and direct marketing expertise. Associate
Stephanie Baker
is also recommended for her experience advising on multijurisdictional privacy mandates.
Practice head(s):
Chris Cartmell; Fedelma Good
Other key lawyers:
Testimonials
'The Privacy team at PwC, led by Fedelma Good, are an exceptional team of individuals with great credentials and a can-do attitude. The team comes from industry and regulator backgrounds and works hard to really understand the challenges a client faces in a globalised market, while having to adhere to localised regulatory requirements.'
'Fedelma Good has a wealth of experience, and her understanding of compliance requirements is broad and deep. Fedelma makes people feel at ease, and speaks their language, to quickly get to the heart of the issues, and then goes on to instil confidence in the ability of all involved to get the job done in a practical and pragmatic way.'
'The team really work as a team. All are always up to date about the status of the project. As the team consists of lawyers as well as technical people, the solutions brought to the table are more than just the legal answer to your question. They are genuine solutions that can be implemented. I love the diverse background of the team.'
'Fedelma Good and Chris Cartmell co-head this team of true professionals. They are really complementary to each other because of their different backgrounds. They are extremely knowledgeable, pragmatic, available and patient. Always enthusiastic and treating you as if you are the only client. An extraordinary level of customer service.'
'The multi-disciplinary nature of this practice helps to ensure the delivery of practical and well-rounded advice. A flexible approach to billing and their ability to leverage their global network has also been a welcome benefit of instructing this firm and has given them an advantage over the other firms we've previously worked with.'
'Chris Cartmell and Stephanie Baker have demonstrated exceptional client care skills. I've heard nothing but praise from the individuals across our business with whom they've interacted. In twenty years of working with large/medium size law firms this has been the most responsive and courteous client care I've experienced.'
'Excellent client relationship management skills, pragmatic approach, robust technical skills.'
Key clients
Department for Digital, Culture, Media & Sport (now the Department for Science, Innovation & Technology)
Link Group Service Company Limited
Mott MacDonald Limited
Sainsbury's Supermarkets Ltd
Axon
Aspiring Solicitors
Work highlights
Advised Mott MacDonald Limited on numerous data protection matters, including advising on data protection obligations in China, Thailand, Australia and South Africa; 27 data protection impact assessments for its key global systems; and a major project to implement a new intra-group data processing and international transfer agreement to apply across the global business.
Advised Australia-based global investment management firm, Link Group, to put in place a market leading solution to assess their international data transfers.
Assisted NASDAQ-listed Axon on data protection and privacy issues in connection with its development and deployment of automatic licence plate recognition systems in the UK, Brazil, New Zealand, Australia, France, Germany, Italy, Spain, Netherlands and Belgium.
PwC LLP
's '
commercial and corporate litigation team compares very favourably with mid-sized City firms
'. With longstanding experience in leading substantial commercial litigation matters and complex investigations,
Agnes Quashie
 heads the regulatory and commercial disputes team. In 2022, '
very effective litigator
'
Ryan Lynch
joined as senior manager from
Collyer Bristow LLP
.
Testimonials
'The PwC commercial and corporate litigation team compares very favourably with mid-sized City firms.'
'The quality of cases is high, as is the quality of the instructions produced for Counsel (clear, well-reasoned, and well-organised), with an ability of all members of the team to fully engage in the detail of the facts and arguments of a case.'
'Ryan Lynch is extremely well organised, an excellent drafter, and a very clear communicator. He is an absolute pleasure to deal with.'
'Ryan Lynch is a very effective litigator and a calm head in the heat of a trial. He has an astute grasp of the issues, even in big cases, and is also very good at managing clients who are understandably stressed by the litigation process.'
'Ryan Lynch is extremely impressive – clients are reassured by Ryan's detail, his commanding knowledge of all case matters, his lateral thinking in designing/executing legal strategy, and his dedication and hard work.'
PwC LLP >
Firm Profile
Firm overview: We believe businesses need legal services that provide certainty in a time of disruption, that help them think differently and even turn that disruption into their advantage. We quickly identify opportunities and risks and provide clear, actionable advice on the best response. We're legal partners who embrace technology to enable smarter, faster decision making. We understand our client's businesses and how they need to evolve.
At PwC we've got lawyers. But we've also got accountants, consultants, experts in industries, deals, risk, tax and technology. We work together to help clients unlock value throughout their business while protecting their people and their organisation.
The legal profession is going through significant change. Legal teams must adapt quickly to changing client and employee demands brought on by advances in technology. There is a growing need to get more value from legal services and those teams that succeed will be agile, innovative and knowledgeable.
Main areas of practice: Our legal business solutions team brings the best of business understanding, technology innovation and legal expertise, to advise our clients on industry and technology trends.
International business reorganisations (IBR): In a fast-changing global marketplace large organisations need to achieve structural and business flexibility. However, businesses undertaking any structural change must be alert to the legal risks involved. PwC's international structuring lawyers are skilled in managing these risks; designing multi-jurisdictional structuring plans and providing full implementation support for our client base of multinational FTSE 100 and Fortune 500 companies.
Intellectual property (IP): Our experts are highly experienced at helping clients to protect, optimise and commercialise their intellectual property and other business assets. We assist companies of all sizes and across all sectors with their complex intellectual property and commercial needs, working closely with non-legal specialists and PwC's own extensive legal network around the world.
Data protection: PwC provides business-critical support on data protection, privacy, confidentiality and security matters to businesses, governments and public authorities globally. Successful strategy development, execution and compliance monitoring require the blended skills of a multidisciplinary professional services team, which PwC is uniquely placed to provide.
Banking and finance: The team advises on a wide variety of domestic and cross-border finance transactions, including real estate and development finance, leveraged and acquisition finance, corporate facilities and receivables finance. While we regularly handle traditional transactional banking matters for borrowers and lenders alike, we also provide advice on large-scale transactions such as LIBOR transition projects, complex solvent restructuring and the establishment of in-house banks and other lending vehicles.
Indirect tax: Our indirect tax disputes lawyers are integrated into PwC's indirect tax business, enabling us to offer clients a fully integrated tax disputes service covering all stages of a dispute from initial enquiry and investigation to final resolution, either by agreement or through the courts. With our in-depth knowledge of all aspects of indirect tax and VAT, and customs and excise we are often asked to conduct pre-litigation investigations for clients to identify potential disputes with HMRC, thereby offering a broader range of options than are available at the litigation stage and helping clients to make properly informed decisions. Clients also appreciate PwC's depth of technical knowledge and experience of varied dispute resolution styles, including ADR or treaty resolution as well as tax litigation.
Direct tax: PwC has a strong practice in handling direct tax disputes – concerning corporation tax, capital gains tax, VAT, environmental taxes, NIC – before the UK Tax Tribunals (First-tier and Upper), High Court, Court of Appeal, Supreme Court and the European Courts. We also handle dispute strategy planning, settlement negotiations and ADR as well as HRCP settlement negotiations, including enquiry management such as limitation of issues, tax authority information gathering and international matters. The team regularly coordinates simultaneous challenges to tax authority decisions across multiple jurisdictions, protecting our clients' position to the fullest possible extent. We also coordinate investigations and enquiries involving numerous tax authorities, including cross-border information gathering and the use of tax treaty dispute resolution mechanisms.
Regulatory and commercial: The team assists clients with regulatory compliance, corporate investigations and litigation. These matters typically involve allegations of bribery, corruption, fraud, money laundering, modern slavery and tax evasion, all of which carry enormous financial and reputational risks. With regulators and prosecutors increasingly willing to take action against businesses, it pays to have PwC's leading experts in your corner.
Environmental regulatory: PwC's leading team advises clients on all aspects of environmental and sustainability risk management and compliance, and can also help clients to optimise their day-to-day operations. Typical work includes permits, contamination issues and carbon regulation, corporate or property transactions/restructuring, supply chain ESG reporting and environmental disputes relating to contamination, nuisance or other issues. Wework closely with specialist environmental tax and sustainability colleagues to provide commercial advice in a range of sectors – particularly the waste management sector, industrial manufacturing and services, and the retail and consumer markets.
ESG:The world is on a fast trajectory towards a more sustainable future. This journey will lead to increased environmental and sustainability regulation across all sectors of the economy. PwC can help to identify and harness the opportunities arising from these changing environmental, social and governance regulations and ensure that your company is ready to achieve full compliance. We provide commercial, market focused advice to clients in a range of sectors, including manufacturing, oil and gas, energy and waste, and construction.
Pensions: PwC provides business-focused advice to clients, working with pensions professionals from different disciplines to form a uniquely joined-up offering. This multidisciplinary approach means that our legal advice comes with a clear understanding of the wider, practical implications, identifying key commercial trends and examples of best practice from across the industry to inform our recommendations. As well as delivering tailored advice to pension scheme sponsors, trustees and pension providers on all aspects of pensions, PwC's market leading team regularly shares relevant trends with clients through e-bulletins, monthly newsletters and legal update sessions.
Employment: More than ever, employment law issues are receiving significant attention. Businesses must attract and retain top talent, adapting to changing employee expectations and engaging the workforce of the future. Understanding the rapidly developing employment law landscape and managing associated risks is a key part of this. PwC counts among our clients many household names and we have considerable experience of all key industry sectors. The multidisciplinary team includes specialists in tax, rewards, pensions, mobility, immigration, HR and incentives, allowing us to handle the most complex multi-faceted matters.
Entity governance and compliance (EGC): Recent regulatory change, both in the UK and globally, has focused attention on the importance to businesses of having robust compliance controls in place. PwC works with businesses to review, design and implement corporate governance structures that help them reduce liability, control costs and manage risks. We can provide integrated services that combine support for 'business-as-usual' activities on an annual, fixed fee basis with advice on discrete projects to, for example, address known risks and provide for ad hoc project and advisory support within a transparent pricing framework.
Financial services – corporate and regulatory: PwC regularly advises on international business reorganisations in the banking, insurance, asset and wealth management, and fintech, payments and crypto sectors. This also includes support with M&A, investments and joint ventures. Using sophisticated legal techniques our skilled team is particularly adept at delivering cross-border projects in highly regulated sectors or where the assets and liabilities are unusually complex.
Financial services – alternative investment funds: Focusing on providing AIF managers and investors with fully integrated legal, regulatory and tax services, PwC's experts work across all asset classes. We offer clients heavyweight experience, advising industry leading fund managers in the hedge fund, private equity and venture capital, real estate, infrastructure and credit fund space.
NewLaw: Combining PwC's unique consulting methodology, data analytics and in-depth knowledge of the legal services market, our NewLaw team provides support to clients in managing and transforming their legal operations, providing process and technology optimised managed legal services and contract review and remediation services.
Staff Figures
Number of UK Partners & Directors : 47 Number of UK Legal Professionals : 497 Legal, Technology & Consulting Professionals Number of Global Legal Professionals : 4,000+ Legal, Technology & Consulting Professionals, across 100+ territories
PwC LLP >
Firm Profile
Our leading lawyers have more than three decades of both business and legal experience. We provide legal assistance to a wide range of clients, including Hungarian undertakings, international groups of companies, high-net-worth individuals, local governments and authorities as well.
Utilizing our expertise and working in close cooperation with our clients, we develop innovative solutions, regardless of the boundaries of the numerous legal fields and industries. We focus on understanding industry specifics, and by taking a pragmatic approach and through teamwork, we ensure that our customers receive personalized and quick responses to their questions.
Close collaboration within the PwC network enables us to access and utilize PwC's accounting, tax, human resources and other business consulting services, and thus provide complex, synchronized advice to our clients.
Services:
-Competition law and consumer protection
-Economic Criminal Law
-Employment law
-Energy, public services
-Waste management
-Environment protection law
-Investments, real estates
-IT, IP and data protection
-Legal disputes, debt recovery, insolvency cases, tax litigation
-Pharmaceutical law and health industry
-Public procurement, tendering procedures
-Restructuring, Mergers & Acquisitions
-Telecommunications and media
-Transport
Main Contacts
| Department | Name | Email | Telephone |
| --- | --- | --- | --- |
| | | | |
Languages
English German French Spanish Hungarian Turkish Portuguese Italian
Press Releases
23rd September 2021
At the end of her mandate at the head of PwC Legal, the time has come for Cindy Arces to hand over the reins to Catherine Baflast, who will become managing partner as of October 1, 2021. This succession and change in governance has been prepared for several months.