Udo Udoma & Belo-Osagie > Lagos, Nigeria > Firm Profile
Udo Udoma & Belo-Osagie
Offices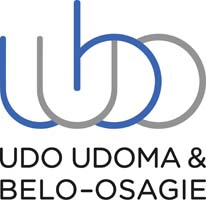 Udo Udoma & Belo-Osagie
ST NICHOLAS HOUSE (12TH FLOOR)
CATHOLIC MISSION STREET
LAGOS
Nigeria
Udo Udoma & Belo-Osagie > The Legal 500
Rankings
Udo Udoma & Belo-Osagie
's top tier full-service practice covers syndicated and bilateral loans, as was demonstrated by its advice to International Finance Corporation on five different COVID-19 working capital solutions facilities (with an aggregate amount of $325 million) provided to five leading Nigerian banks to mitigate the effect of the pandemic and dollar illiquidity in Nigeria. Elsewhere, other work spans structured finance, refinancings, Islamic finance and regulatory matters. The firm is particularly active in the energy, healthcare, technology and real estate sectors.
Daniel Agbor
is the key figure for banking and secured credit transactional mandates.
Aniekan Ukpanah
 has expertise in project finance, while
Yinka Edu
and
Onyinye Okafor
are sought after for capital markets and derivatives matters.
Practice head(s):
Dan Agbor; Aniekan Ukpanah; Yinka Edu; Onyinye Okafor
Work highlights
Advised Citigroup Global Markets Limited, J.P Morgan Securities Plc, The Standard Bank of South Africa Limited, and others, as the initial purchasers on the offering of $650 million in guaranteed senior notes by Seplat Petroleum Development Company Plc (the issuer) on the London Stock Exchange.
Acted as Nigerian counsel to Abu Dhabi Commercial Bank PJSC, the National Bank of Ras Al Khaimah, Commerzbank Aktiengesellschaft, and others in connection with the $200m facility which the syndicate of lenders proposed to provide to Stanbic IBTC PLC (the borrower).
Advising Jotna and Engee PET Manufacturing Company Nigeria Limited (as borrower) on a $39m financing by the International Finance Corporation (as lender) for the construction of a 150,000-metric tonne per annum continuous polymerization polyethylene terephthalate (PET) resin plant in Ogun state.
Udo Udoma & Belo-Osagie
's varied workload includes equity and asset investments, acquisitions, disposals, joint ventures and strategic alliances, hive-outs and corporate restructurings. Its work in 2020 included advising The Carlyle Group on its divestment from Access Bank Plc. The firm is also advising the client on the divestment of its various interests in Africa to Alterra. In 2021, it acted for PepsiCo Inc and its subsidiaries on the acquisition of Food Concepts Plc, as well as the acquisition of certain IP rights.
Daniel Agbor
,
Folake Elias-Adebowale
and
Ozofu Ogiemudia
are the main senior partners.
Practice head(s):
Dan Agbor; Folake Elias-Adebowale; Ozofu Ogiemudia
Key clients
Verod Capital Management Limited
Tiger Global Management LLC
PepsiCo Inc and Simba Pty
African Capital Alliance
Leapfrog Emerging Consumer Fund III
LPDeli Foods Nigeria
Work highlights
Acted as Nigerian counsel to Tiger and its affiliates as lead investors on the Nigerian elements of a $170m Series-C investment in Flutterwave LLC, the holding company of Flutterwave Nigeria and other subsidiaries. Also advised Tiger on the Nigerian elements of its investment in FairMoney/MyCredit Investments Limited, a neobank subsidiary of Predictus SAS.
Advised Verod on its acquisition of 100% of the equity capital of Tangerine Life Insurance Limited from Metropolitan International Holdings (Proprietary) Limited.
Advising BOC Holdings on the sale of its 60% equity stake in BOC Gases Nigeria PLC (BOC Nigeria).
Udo Udoma & Belo-Osagie
maintains a top-tier position by virtue of its involvement in headline-grabbing and nationally significant disputes. Recent work included defending Google and Alphabet Inc in a claim of over NGD85bn over an alleged violation of the right to privacy/ image rights. Another matter involved defending KCA Deutag Nigeria in a claim brought by communities in the Niger Delta region of Nigeria over alleged environmental pollution arising from drilling activity. Leading the team is 
Uzoma Azikiwe
, who has expertise in oil, gas and environmental matters, as well as shipping, telecoms, construction and constitutional law disputes, among others. International arbitrator
Festus Onyia
is another highly regarded figure. Senior associate
John Aga
has left the firm.
Other key lawyers:
Testimonials
'Udoma & Belo-Osagie, a forward thinking, credible and reliable firm with value-based service delivery at it's core. A firm with top notch professionals with sound acumen and in-depth knowledge on diverse areas of law to meet the varying clients needs.'
'The team is driven by focused professionals who are keen on excellent service delivery and client satisfaction.'
'The team members are incredibly patient, detailed and technically astute. They understand client engagement and communication really well and are willing to go above and beyond the call of duty. Disputes team is innovative and constantly willing to push the boundaries of legal nuances.'
'Uzoma Azikiwe, a Senior Advocate of Nigeria, is highly recommended. The high performing dispute resolution team includes Festus Onyia, whose research is thorough, and opinions are recondite and illuminating.'
'The individuals we work with possess good knowledge within their area of comptence. They deliver in a timely manner and is pleasant to work together with.'
Key clients
Equinor Nigeria Energy Company Limited
Abbot Investment (North Africa) Limited
Schlumberger Nigeria Ltd
Pfizer Specialties Limited
HSBC Bank PLC
General Electric Company Limited
Notore Chemical Industries Plc
British Broadcasting Corporation
Work highlights
Advised and represented the Statoil Nigeria as appellant in an appeal against the concurrent decision of the Federal High Court and Court of appeal granting Inducon Nigeria Ltd 1.5% Net Profit Interest ("NPI") in all of Statoil's oil and gas interests in Nigeria.
Advised Seadrill Jupiter Limited and Seadrill Nigeria Operations Limited on an arbitration under the Arbitration and Conciliation Act, for the recovery of unpaid invoices totalling $9m, arising from an offshore drilling services contract they entered with Total Upstream Nigeria Limited.
Representing the British Broadcasting Corporation (BBC) in criminal proceedings commenced by The Federal Republic of Nigeria against Mr. Madubuike Chukwunonye (the "Defendant") after an investigation, and subsequent documentary, was released by BBC about the widespread illegal sale and consumption of Codeine Syrup in Nigeria.
Udo Udoma & Belo-Osagie
 has a strong reputation in nationally-transformative projects in the oil and gas, power and infrstructure industries. Reflective of its standing in the market, it attracts instructions from foreign and domestic lenders, developers and investors. The varied workload includes acquisitions, project finance transactions, licensing matters and regulatory issues. The firm is also highly regarded for its activity in greenfield and brownfield projects.
Aniekan Ukpanah
 has a strong track record in syndicated finance and structured finance transactions arising from projects concerning roads and railways, as well as electric power projects, among others.
Folake Elias-Adebowale
 is an expert in cross-border upstream and downstream petroleum investments and joint ventures.
Nicholas Okafor
specialises in power and infrastructure projects. His practice ranges from advice on toll roads, central gas and petroleum processing facilities to downstream restructurings.
Adeola Sunmola
is also recommended for infrastructure finance and development.
Practice head(s):
Aniekan Ukpanah; Folake Elias-Adebowale; Nicholas Okafor
Other key lawyers:
Key clients
Oma Power Generation Limited
Sahara Energy Group
Mitsui
Vitol Group
Equinor Nigeria Energy Company Limited
Chapel Hill Denham/Nigerian Infrastructure Debt Fund
Nigerian Infrastructure Debt Fund
Ikeja Electricity Distribution Company
Work highlights
Advising CMA CGM, as the sub-concessionaire, in connection with the sub-concession of the container terminal and related infrastructure of the Lekki Deep Sea Port.
Advised AIPEC Oil and Gas Limited on the exit of Gunvor Group Limited and its wholly owned subsidiary, ClearCoast B. V. from the Aipec.
Advising Jotna and Engee PET Manufacturing Company Nigeria Limited (as borrower and project developer) on a $39m facility for the construction and development of a 150,000-metric tonne per annum continuous polymerization polyethylene terephthalate (PET) resin plant in Ogun State.
Udo Udoma & Belo-Osagie
's practice covers development, financing. investment, leasing, planning, environment and construction matters. It also acts for clients on the property aspects of corporate and finance transactions. Managing partner
Aniekan Ukpanah
led a team that advised Duval Properties on a prestigious mixed-use development in Jabi Lake, Abuja. Elsewhere,
Adeola Sunmola
is advising Eirene Capital Management on its acquisition of a mixed-use development at the Eko Atlantic City, Lagos.  Senior associates
Ekundayo Onajobi
and
Kunle Durosinmi-Etti
are also central figures in the practice.
Other key lawyers:
Testimonials
'The team is diverse, and I really appreciated the prompt service and attention that was given to my real estate briefs. Udo – Udoma can meet the tightest deadlines without compromising quality, and will go to great lengths to understand the needs and objectives of the client for optimal and relevant problem solving.'
'Aniekan Ukpanah, Ekundayo Onajobi and Kunle Durosinmi – They are all brilliant legal minds, and are also modern lawyers with a leading edge approach to service delivery, leveraging technology as far as possible. They are highly relatable and keep things simple, and this is a great sign of competence.'
'This practice is unique in that it listens very carefully to understand the clients needs and proffers solution options with pros and cons for each one. This ensures the client gets a full understanding of options and can choose what is in their best interest. They also give confidence in ensuring the choose the right member of their team for their strengths.'
'They understand the law, keep to time and give the impression that their first priority is solving a client's problem and not billing!!!'
'The technical depth and partnership pool enables the firm to provide proper solutions across a wide range of issues in a cohesive and responsive manner.'
Key clients
Duval Properties Limited
Union Bank of Nigeria PLC
UAC Foods Limited
International Finance Corporation
The Incorporated Trustees of the Church of Jesus Christ of Latter Day Saints in Nigeria
OCP Africa Fertilizers Limited
KCSSA West Africa
Work highlights
Advising Facebook on its short-term lease of a portion of a shared workspace and its long-term lease of an entire floor in a modern high rise building in Lagos.
Advising KCSSA West Africa Limited, a Nigerian subsidiary of Kimberly Clark, on the acquisition of a factory in Ikorodu Lagos State which measures approximately 8 hectares. The property is to be developed into a factory.
Advising UAC Foods Limited on the acquisition of a 20-hectare land in Ogun State. The property is to be development into a food and beverage processing plant.
Udo Udoma & Belo-Osagie >
Firm Profile
Udo Udoma & Belo-Osagie (UUBO) is a full service, multi-disciplinary law firm that is focused on facilitating corporate and commercial business throughout Nigeria, and across Africa.
Founded in 1983, UUBO has evolved into a multi-disciplinary, 15-partner concern with 137 professional employees, including more than 70 lawyers, with offices in Nigeria's key commercial centres.
 At Udo Udoma & Belo-Osagie, we enjoy an extensive network of long-term regional and international relationships with reputable African and international law firms, and strategic affiliations with leading global organisations that contribute to our strong capacity to seamlessly deliver dynamic solutions and to coordinate multi-jurisdictional assignments across over 21 practice areas to the diverse local, African and international clients with whom we are privileged to work.
Our practice areas include aviation, compliance and investigations, media, entertainment and sports, real estate and construction, banking and finance, corporate advisory, mergers and acquisitions, tax, business establishment, corporate immigration, employment, oil and gas, telecommunications, media and technology, capital markets, intellectual property, power, infrastructure and projects, fintech, litigation, arbitrations and alternative dispute resolution, private equity, and corporate governance and company secretarial services through our subsidiary, Alsec Nominees Limited.
We are privileged to enjoy a reputation for our culture of excellence and long-term commitment to quality service delivery.  Our philosophy from inception has been that legal advice should be of the highest possible standards, accessible, commercially oriented, and consistently sound on principle.
As a firm, we have developed a reputation for being trusted with innovative assignments, facilitating complex, unusual transactions, resolving a broad range of disputes, generating legal solutions within a relatively short space of time.
The diverse backgrounds, skills and insights of our lawyers' and our collaborative, 'hands-on' approach to solving problems all contribute to the recurrently high independent peer and positive client reviews of our work.  This has resulted in top tier rankings in leading global directories including Chambers Global Directory, Chambers FinTech Guide, the Legal 500, Who's Who Legal and the IFLR 1000, which summarised research findings to report that UUBO is   "…widely accepted as the corporate firm of choice in Nigeria and the go-to firm for a wide percentage of international outfits looking for local counsel in Nigeria.''
Without exception, all of our male and female partners have been recognised by a variety of regional and international publications and organisations for the quality of their work and leadership in the legal space, and the depth of our bench is demonstrated by the independent recognition and awards accorded to several of our associates as 'up and coming' stars in their areas of specialisation.
We are particularly proud of the fact that for almost 40 years, our 15-partner firm has been and remains a meritocracy with unparalleled gender parity across its partnership from inception and all levels of employment in Nigeria.
As a large and evolving firm, our internal structure is a key contributor to our continued success. In addition to our lawyers and other professionals, we have strong organisational structures and the support of a fully fleshed operations unit with experienced back office talent including a robust technology and business enterprise team, all led by a chief operations officer.  We attribute the readiness with which we sustain our business continuity and have been able to continue to facilitate our clients' business in variable and even challenging circumstances – including the unprecedented global pandemic – to the drive and dedication of our dynamic support team.
The institutionalisation of the firm's structure allows us to remain a top-ranked firm in the legal space while ensuring that we are able to execute and contribute to our many CSR and pro bono projects. We strongly believe in giving back, and do so via a variety of initiatives and organisations such as the Lex Mundi Hurricane Disaster Relief Trust, various COVID-19 relief efforts, Child Lifeline (an association for the care and education of street children and young persons in need) among many others. We provide support on pro-bono and charitable basis to a variety of institutions including in the healthcare, micro, small and medium enterprises, arts and business space and other sectors.
Staff Figures
Number of lawyers : 70
Languages
English
Memberships
Lex Mundi Employment Law Association Nigerian Bar Association International Bar Association African Private Equity & Venture Capital Associaton (Nigeria) Private Equity and Venture Capital Association Emerging Market Private Equity Association Capital Market Solicitors Association Nigerian Gas Association
Other
Other offices : Abuja Other offices : Port Harcourt