Furley Page Solicitors > Canterbury, England > Firm Profile
Furley Page Solicitors
Offices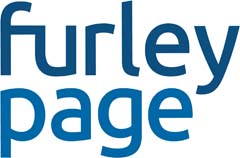 Furley Page Solicitors
39 ST MARGARET'S STREET
CANTERBURY
CT1 2TX
England
Furley Page Solicitors > The Legal 500
Rankings
The Canterbury-based employment team at Furley Page Solicitors has extensive experience in providing employment and HR advice to clients in the education and charity sectors. The team is also increasingly advising on regulatory and safeguarding issues and partnership disputes. Andrew Masters leads the team, which includes Amanda Okill, who has expertise in the charity sector. Tessa Robinson  joined the team from DMH Stallard LLP and has strengths in immigration matters and data protection work.
Other key lawyers:
Testimonials
'Reliability and expert advice on employment law matters.'
'The most important thing for me is the quality of the people within the team, taking the time to understand our business and building an ongoing relationship. Issues such as technology and processes are peripheral, provided they are fit for purpose.'
'Andrew Masters is thorough, supportive and committed to our business. Andrew provides us with reassurance and we don't think twice about using his services.'
'The vast majority of my dealings have been with Andrew Masters and the things I value most in working with him are: A friendly, professional relationship; an understanding of the Company, how we operate, and our potential issues; prompt, informed and detailed responses; an openness and honesty in providing advice and guidance; a practical, solution-oriented approach to challenges; rather than adopting a single approach, outlining a range of options and talking through the pros and cons of each; and a shared sense of wanting to do the right thing by the Company and its employees.'
'I have dealt with Andrew Master, who has led Employment Law for a number of years. Andrew is very approachable, pragmatic and helpful and has helped us to resolve a number of issues over the years. Andrew quickly gets up to speed on an issue and makes himself available to support us often at short notice.'
'We have a long-standing business relationship with Andrew Masters. Andrew has built up and retained a good understanding of the business and the employment issues we sometimes face. Andrew is very dependable, personable, and has always delivered clear and detailed advice within the required time frame.'
Key clients
University of Kent
Dean & Chapter of Canterbury
The Duke of York's Royal Military School
St Lawrence College
The Canterbury Academy Trust
The Brett Group
Tiger Retail Limited
Megger Instruments Limited
PERI Limited
Kent Union
Work highlights
Advised an independent school in Kent on all relevant procedural steps and documentation regarding the School Governors' decision to opt out of the Teachers' Pension Scheme that affected all members of the teaching staff.
Furley Page Solicitors
has a well-established team in the East Kent area, advising local landowning families and farmers on the full range of agriculture-related matters, including land promotion agreements the and refinancing of rural estates. Head of department
Ethan Desai
 is '
exceptional
' and '
dedicated to his clients
'. His clients includes charities, landed estates, and investors and has significant experience in land development and renewable energy matters. Newly promoted partner
Darren Philpot
 is particularly experienced in the purchase and sale of farms, as well as matters involving rights of way, development, and overage agreements.
Other key lawyers:
Testimonials
'Ethan Desai was recommended to me to help push a property sale through in a hurry. It was a complicated sale, and yet Ethan still managed to complete the sale with in 10 days. He is so dedicated to his clients.'
'The whole team has a wealth of knowledge and in addition to clearly representing their clients' best interests, are able to explain situations in a way that make them easy for anyone to understand. '
'Ethan Desai has always gone above and beyond to ensure that matters proceed at a speed suitable for his client. He has an ability to push other lawyers into action where many of his peers would allow a timeframe to slide.'
'Furley Page is embedded in the Canterbury community, with an in depth understanding of the social, economic and legal needs of that community. During lockdown they have remained easy to contact – it has been very much business as usual. '
'Ethan Desai has juggled correspondence from multiple angles and always been available, responding to emails within minutes of them being sent. Complicated land registry issues have been attended to in detail. I wouldn't hesitate in using him again.'
'The team at Furley Page all work well together, even while most have been working from home.'
'Ethan Desai is exceptional: his knowledge, commitment and efficiency are second to none.'
'Furley Page deal with matters promptly and efficiently. They have remained easy to contact during the coronavirus pandemic.'
Key clients
Blackbird Farming
Edward Vinson Ltd
Wakeley Brothers (Rainham, Kent) Limited
St Nicholas Court Farms Limited
Work highlights
Advised an agricultural tenant and their funder on the purchase of the freehold of the farm from the landlord (over 400 acres of land, farm buildings, commercial buildings and a dwelling).
Advised an existing client in relation to a land promotion agreement for part of its land, under which the promoter will seek the inclusion of the site in the local development plan and seek planning permission for residential development
Acted in the sale of a whole farm in five lots. The farm comprised of approximately 100 acres of land, a farmhouse and former farmyard with planning permission to convert barns to residential use.
Furley Page Solicitors works with charities across the South East from its base in Canterbury and other offices in Whitstable and Chatham, drawing on talent from its sister litigation team to represent charities and trustees on all manner of relevant disputes. Private client head Aaron Spencer, who leads the charity law team, is an expert in setting up charitable trusts, with a niche specialism in almshouse charities. On the corporate side of charity work, Tony Chester focuses on mergers and real estate transactions.
Other key lawyers:
Testimonials
'They have specialists across the whole spectrum of charity law from setting up a charity to aspects of administration and property matters.'
'Aaron Spencer has great experience which enables him to take a holistic view of the matter.'
Key clients
Royal Engineers Charities
Eastbridge Hospital
Sir Roger Manwood Hospital
Fordwich United Charities
Canterbury Relief in Need
Maynard & Cotton Hospital
RG Hills Charitable Trust
Whitstable Non-Ecclesiastical Charities
The Almshouse Charity of Wynn Ellis
Prince of Wales Youth Club
Work highlights
Advised Maynard & Cotton Hospital CIO on governance of an ancient Almshouse Charity in the historic centre of Canterbury.
Advised The Whitstable Non-Ecclesiastical Charities to make much needed grant distributions around the district.
Advised The Charity of Sarah Bernard on its conversion from an almshouse charity to a Charitable Incorporated organisation with associated transfer of assets and vesting declaration.
Furley Page Solicitors' private client team handles estate planning and succession advice for HNW and UHNW clients, Court of Protection matters and trusts administration. The practice also has a niche specialism in French wills, with three French speakers among the team. Aaron Spencer leads the team, advising high-net-worth clients based in both Kent and London while Joshua Williams has clients in Whitstable. Senior associate Sarah Bogard specialises in French property, tax and estates. Melanie Christodoulou has expertise in intestacy matters and cross-border work.
Other key lawyers:
Testimonials
'The team cover a broad range of areas, and with sufficient expertise to have confidence that all aspects will be taken into account. I find the team to be very responsive, proactive and approachable.'
'Furley Page are an established and highly regarded firm in Canterbury. Our experience in working with them is always enjoyable and beneficial to all involved. The individual lawyers and their assistants are also great to work with being competent, professional and communicative. '
'By having a complete suite of services within the private client team to support French property owners and buyers, both from a French and and English legal and tax perspective, Furley Page has successfully covered this niche area. '
'I appreciate the consistent quality that I get from Furley Page. The quality, presentation and branding of their documentation and guidance is so clear that it inspires a level of confidence in their professionalism. I've been a client in a number of practice areas over several years and always been very happy with the results and the service.'
'Aaron Spencer was excellent at simplifying complex issues and writing in a style that I can understand. He was always able to answer all questions to my satisfaction. '
'Aaron Spencer is a knowledgeable solicitor, with a practical approach, who is very personable and gets on well with clients.'
'Melanie Christodoulou kept me fully informed about how the process of probate worked and its likely timescale. I felt involved without in any way feeling overwhelmed.'
'Sarah Bogard is clearly an expert in her area, and has the ability to distill complex areas of law and tax into a language that the layperson can understand and make informed choices from.'
Work highlights
Advising local businessman, fundraiser and record-breaking mountaineer Hari Budha Magar with his family's private client affairs.
Acting on behalf of the executors for the estate of the late Hans-Joachim Cohne, the former managing director of Cohline UK.
Acting on behalf of the executors for English record-breaking quadriplegic sailor's estate.
Furley Page Solicitors acts for regional public and private sector clients in the full gamut of commercial and residential property disputes. Complementing its core full-service offering, the firm has a dedicated French property desk, a sub-division which continues to field various Brexit-related instructions. Practice head (and fully-qualified chartered surveyor) Jeremy Ferris advises clients on restrictive covenant breaches, large site development strategies and CPO compensation claims. George Crofton-Martin and associate Sarah Woolnough are other key individuals.
Other key lawyers:
Testimonials
'Very knowledgeable and attentive to detail, especially in dealing with leaseholder issues.'
'Sarah Woolnough is excellent and highly knowledgeable.'
'Furley Page have provided me with outstanding advice and service over the years. The practice combines old-fashioned values with modern thinking.'
'As a client, I found the legal team to be highly professional. I trusted their judgement at a time when I found it difficult to be objective, and found Jeremy Ferris to be serious, thoughtful and clear-sighted.'
'I have been particularly impressed by the proactive way Jeremy Ferris has managed the case. He has been able to maintain clarity and a sense of dynamism throughout.'
'Jeremy Ferris is what you look for in a partner. He is bright, engaged, understanding and commercial. He also has a good way with clients and is unfailingly polite. I am not sure I have spotted a weakness yet.'
'Sarah is very competent and has significant experience. She writes well, understands the problems and works towards their resolution.'
Key clients
University of Kent
R Swain & Sons Ltd
Jubilee Clips Limited
Whitstable Oyster Fishery Company
Robert Brett & Sons Ltd – The Brett Group
Day Lewis plc
Total Dentalcare Limited
Zikoma Properties Limited
East Northdown Nursery
H R Bell Limited
Work highlights
Defending a client in planning enforcement proceedings in respect of its oyster trestles.
Advising a client on the action it can take (against the backdrop of the Coronavirus Act 2020) in terms of forfeiture, debt claim, use of the rent deposit sum etc.
Furley Page Solicitors' corporate and commercial team is led by Susan Jennings who handles work for a wide range of clients, particularly across the manufacturing, automotive and professional services sectors. The team advises on matters such as pure M&A transactions, group restructurings, supply arrangements, joint ventures and security documentation. Tony Chester has strengths in demergers, farming and charity restructures.
Testimonials
'The team has specialist lawyers who are experienced and knowledgeable about their area of work, but what we like about them is their accessibility, approach and commerciality. We were using a different firm before Furley Page was recommended to us – I rate Furley Page far higher in terms of capability and attitude. They are very well regarded in this geographical area.'
'Furley Page Solicitors have acted on behalf for the last 10 years and their service has always achieved the results I require.'
'The team is extremely knowledgeable of their subject, very professional and approachable going the extra mile to achieve time sensitive results.'
'Susan Jennings is our trusted adviser. Always pragmatic, solution-driven and practical in her advice. She is experienced and most importantly for us commercial in her dealings. She has a can-do attitude, is very personable and we have a good rapport.'
'Susan Jennings is highly knowledgeable and experienced, understanding all aspects of M&A.'
'I found working with Tony Chester to be a very positive experience. His sense, his commitment to the transaction and ability to respond to the challenges were self evident throughout. He provided high quality advice, realistic timescales for undertaking work and was a first rate guide for me through the complexities of corporate law. His strengths were not just a very clear understanding of corporate law but also his ability to communicate that understanding to me so I was able to make good decisions throughout.'
'Tony Chester takes great pride in his role and always goes the extra mile to achieve the end result.'
Key clients
Magna International Inc
Megger Group
Uplands Engineering Limited
Global Invacom Limited
East Kent Property Developments
Orbital Sound Limited
Prohire Software Limited
Roma Capital Group
Mobility Networks (Holdings) Limited
University of Kent
Work highlights
Acted for Susan Nelson in the sale of the entire issued share capital of Breakthrough Funding Limited to EY.
Advised Global Invacom Limited on a corporate finance job regarding bank refinance, which involved negotiating the facility agreement and a suite of security documents applicable to all of the UK-based entities within the group.
Advised Megger Limited on the share purchase of Vespula Limited.
Furley Page Solicitors' dispute resolution team is led by the construction, pharmaceutical and IT & telecoms disputes expert George Crofton-Martin. The Canterbury team typically handles disputes involving commercial contracts, construction, and partnership and shareholder disagreements for clients ranging from owner-managed businesses to multi-national companies. Peter Hawkes has extensive experience in litigation within the High Court and County Court, and Deborah Geering is skilled in partnership and shareholder disputes.
Testimonials
'The quality of Furley Page's work, their level of expertise and attention to detail is on a par with what you would expect from a high-end City firm; but they manage to marry that with approachability, dynamism and close involvement in the local business community. All this means they have a deep understanding of their clients' needs and how best to serve them. I cannot rate them highly enough. Outstanding.'
'The team stands out from the rest of the firms in East Kent. The team is sharper and more responsive than anyone would expect and provides a service comparable to more well-known firms with central London addresses.'
'The team as a whole is responsive, talented and eager to interface with counsel and the client to ensure efficient and nimble communication. There is an ease with which the lines of communication are kept open and an emphasis on teamwork whilst mindful to avoid duplication of costs.'
'George Crofton-Martin is a tenacious litigator who is always striving to ensure that his client's interests are protected. At the same time, he has brilliant judgement on when to accept compromises. The quality of his correspondence is high, and he very effectively marshals a team of witnesses in complex litigation to ensure that deadlines are met. He is effective at thinking outside the box and achieving strategic solutions.'
'George Crofton-Martin is ridiculously intelligent and can translate legal jargon into plain English real word examples like no one else I've met. I would seek him out first time, every time.'
'Deborah Geering has gone above and beyond for us on our matter. Her advice has been spot-on, and attention to detail second to none. She responds to emails punctually and nothing is too much hassle. Legally speaking Deborah has a razor-sharp mind. She also has an acute and impressive commercial awareness, making a point of understanding the true nature of her client's business, what really makes it tick and what it'
'Peter Hawkes is a formidable litigator with a wealth of experience. He is proactive and a great tactician. 
'Natasha Biggs is hardworking and great with clients.'
Key clients
Trustees of Detling of School
RNB Electrical & Security Limited
Datum Groundworks Limited
The Shakespeare Globe Theatre
Mr Shahar Somer
The Whitstable Oyster Fishery Co
Liberty Homes (Kent) Limited
The Duke of York's Royal Military School
The Brett Group
Work highlights
Acted for The Whitstable Oyster Fishery Co in two public law inquiries, one of which is the longest running public inquiry of its subject matter in England and Wales.
Represented the Royal Shakespeare Globe Trust in a misrepresentation claim on a commercial contract for goods and services supplied at the Shakespeare Globe Theatre.
Acting for Liberty Homes Limited in a claim in excess of £2.5m.
Furley Page Solicitors' team, which is led by Neille Ryan, covers a wide range of matters, including industrial disease litigation, cases involving psychological harm and fatal accident claims. Senior associate Robert Harvey handles a varied portfolio of work, with notable experience of claims involving minors, cyclists and motorcyclists. In addition to undertaking personal injury cases, senior associate Ross Rowland has been instrumental in growing the firm's clinical negligence offering; his experience includes matters connected with ophthalmology, orthopaedics, oncology and gynaecology. He is particularly prominent in six-figure multi-track claims.
Testimonials
'Great communication, as I was always kept well informed of events.'
'I feel the best strength they possess is constant contact and transparency when any news or development in cases come to light, a strength many others have not had.'
'Robert Harvey has shown us that justice does exist under the hardest of terms and that the qualities he possesses are by far greater than any can imagine. He made us feel valued when our backs are against the wall fighting a losing battle.'
'They made all the options perfectly clear & straightforward.'
'Ross Rowland is extremely efficient. He never misses a deadline. He has a great manner with clients. Importantly, he has good judgment about the case and how to handle issues which arise.'
The real estate team based in Canterbury at Furley Page Solicitors handles land development, planning and promotion and agricultural work. Jeremy Licence leads the department with specialisms in advising clients on land promotion and development, healthcare, waste and student accommodation. Liz Brady has experience in commercial landlord and tenant matters, and Ethan Desai is head of the Rural and Agricultural and Rural Business team.
Testimonials
'Furley Page were prompt adopters of new technology, with virtual meetings and efficient home-working by partners. We continued to work closely and well together.'
'They take a practical and collaborative approach, with sound advice covering a wide range of issues – clear communication and cost-effective.'
'Jeremy Licence has a great wealth of experience. Ethan Desai's very considerable experience is flowering. Both are extremely capable and have proper attention to detail, while clearly discerning the important from the trivial.'
Key clients
University of Kent
Canterbury Christ Church University
Day Lewis PLC
QH Estates Limited
ABC Drugstores
Trevor Heathcote LLP
G H Dean & Co Limited
Stema Shipping
Grupo Antolin Uruasa SA
Barretts of Canterbury Limited
Fujifilm Speciality Ink Systems Limited
Murston Construction Limited
Countrystyle Group
John Parker & Sons Limited
Foxwood Maclean Estate Agents
Zikoma Properties Limited
FDC Homes Limited
Cinque Port Street Developments Limited
East Kent Spacial Development Company Limited
Handelsbanken plc
Whitstable Oyster Company Limited
East Kent Spatial Development Company
Hop & Huffkin (Sandwich) Limited
Stour Chambers
FGS Agri Limited
Miles Bar Limited
Real Estate Securities Limited
Mount Bros (Deal) Limited
Willmarsh Developments Limited
Roma Capital limited
Work highlights
Acting for a group of land owners in the negotiation of a promotion agreement for 300 acres of land.
Acting for FGS Agri Limited on a purchase of a 90-acre brownfield site for waste management.
Acting for Wahl (UK) Limited in the disposal of an industrial estate.
Furley Page Solicitors advises directors on a wide ambit of issues, including directors disqualification claims and misfeasance proceedings, as well as winding-up petitions. It also acts for companies on the issue of statutory demands, notices of intention to appoint administrators and settlement agreements with liquidators/administrators. In addition to being active in corporate insolvency matters, personal insolvency work is another key workstream for the firm, with it acting for bankrupt individuals and partners of bankrupts. Peter Hawkes is the practice head.
Key clients
Grupo Antolin Leamington Limited/Grupo Antolin UK Limited
Breakthrough Funding Limited
Work highlights
Advising Gupo Antolin Leamington Limited /Grupo Antolin UK Limited on five separate proceedings commenced by a vexatious litigant, seeking and obtaining costs orders against the litigant and petitioning for his bankruptcy and advising client on cross jurisdictional enforcement issues.
Advising Breakthrough Funding Limited following compulsory winding up against four companies (all with costs orders on a full indemnity basis). Working closely with the Official Receiver and Liquidator to consider disqualification proceedings against the directors.
Rayma Collins leads the family law department at Furley Page Solicitors in Canterbury. The team provides advice on a broad spectrum of family issues, such as divorce, matrimonial matters and finances, cohabitee disputes and pension issues. The team often comes up against London firms and also advise on matters involving international assets. Naomi Hayward has a strong local reputation in Kent and sits on the Kent Resolution committee as Vice Chair.
Testimonials
'The family law department at Furley Page Solicitors has a strong ethos of good communication between associates at all levels. They have always been available to support with level-headed legal advice in difficult situations, ranging from managing the emotions of all other parties involved to negotiating the challenges of a pandemic.'
'Rayma Collins heads the team and leads by example. Sensible with good attention to detail and gets results without unnecessary cost.'
'Furley Page has a number of exceptional family law practitioners, including Naomi Hayward. The team at Furley Page works very effectively in providing realistic and sensible advice to clients.'
'Naomi Hayward and Laura Sinclair stand out as being very capable family lawyers, who are able to provide very pragmatic advice and implement a clear strategy to achieving their clients' objectives.'
'I found Laura Sinclair to be very personable but professional. She seemed highly competent and knowledgeable but with a friendly and compassionate manner. She was excellent at responding quickly and thoroughly and I always felt that my case was valued and prioritised.'
'I felt that my solicitor Rosie Eastwood was understanding, supportive and clear and direct in her advice. Rosie showed patience when dealing with my questions and was willing and able to deal with any legal issues I might have raised. I felt that there was someone there who wanted to help and support me in a time of my life when I felt distraught and unable to see my way clearly.'
'All the individuals I have worked with have demonstrated compassion and an ability to understand complex issues. Naomi Haywood demonstrates a high level of professionalism, whilst also being very personable and enabling me to understand the complex process of the English divorce system. Her guidance is always considered with the best interests for myself and my family. Rayma Collins is thorough and expertly skilled on enabling focused thinking on issues that matter most, whilst also remaining sensitive and supportive. She is prompt in her responses and acknowledgements and as a result alleviates any anguish in having to wait for reassurance.'
Work highlights
Acting for the husband in a contested divorce and financial matter where the parties have a large portfolio of rental properties as well as property overseas, complex CGT and other associated tax issues and child-related issues regarding sharing arrangements and school fees.
Acting for the husband in a long marriage case where the main complicating feature is both parties' imminent retirement.
Acting for the husband in divorce and financial matters who was a victim of an RTA a few years ago for which he received damages in excess of £2m. The matrimonial home had been specifically purchased and adapted to meet his needs and the husband needed the damages for his future.
Furley Page Solicitors >
Firm Profile
Based in Canterbury, Chatham and Whitstable  this leading south-east England practice is known for corporate and commercial services and real estate expertise, as well as dispute resolution and employment. For individuals, family law, personal injury, tax and estate planning, elderly and vulnerable client services, and French and residential property are specialisms.
The firm: Furley Page can trace its roots in Canterbury back to 1725. The practice has a modern and flexible approach and offers a range of specialist skills. Clients include major national companies, as well as smaller businesses and entrepreneurs active in a range of sectors, from manufacturing to the service sector, educational and charitable organisations, and individuals.
Types of work undertaken: Company and commercial services include all aspects of business finance, buying and selling businesses, charities advice, company formations, competition, distribution and franchising agreements, joint ventures, partnerships, IPR and trading terms.
Real estate includes acquisition and disposal of freehold and leasehold property, as well as agricultural issues, construction, environmental law, option agreements, development schemes, planning and leases.
Employment expertise for businesses covers recruitment and selection, contracts, policies and procedures, reward structures, appraisals, immigration, disciplinary procedures, health and safety, redundancy, termination and tribunals.
Media and technology expertise, for clients including software designers, online publishers, website providers and internet service providers, includes commercial licensing agreements, computer contract issues, copyright, design rights, trade marks, media issues, data protection and defamation issues.
Dispute resolution is a notable strength, including construction, contract disputes, environmental prosecutions, health and safety cases, infringements of IP, partnership and shareholder disputes, property matters, insolvency and debt recovery, and disputed wills and estates.
Services for private clients include tax and estate planning and trust establishment. Administering and distributing estates, transferring property, advising on wills and intestacy, and passing on family farms are specialisms. Personal injury expertise includes RTAs, accidents at work, head injuries and professional negligence. Family matters include financial agreements, child welfare, care proceedings, cohabitation disputes, prenuptial agreements and mediation. A specialist team deals with vulnerable client matters and includes an Approved Panel Deputy to the Court of Protection. Residential conveyancing is a specialism and a specialist team advises on French property and estates.
The firm is willing to attend court in Canterbury for other firms and does so on a regular basis.
Other offices: Chatham, Whitstable
Main Contacts
| Department | Name | Email | Telephone |
| --- | --- | --- | --- |
| Senior partner | Peter Hawkes | | |
| Managing partner | Jeremy Licence | | |
| Director of finance and risk | Malcolm Twyman | | |
| Dispute resolution | Peter Hawkes | | |
| Corporate commercial | Susan Jennings | | |
| Employment | Andrew Masters | | |
| Real estate | Jeremy Licence | | |
| Personal injury | Neille Ryan | | |
| Vulnerable client | Nicola August | | |
| Private Client | Aaron Spencer | | |
| Family Law | Rayma Collins | | |
Lawyer Profiles
| Photo | Name | Position | Profile |
| --- | --- | --- | --- |
| | Nicola August | Nicola August (formerly Rostron) is a partner in the private client, trusts… | View Profile |
| | Harvey Barrett | Consultant | View Profile |
| | Sarah Bogard | Senior Solicitor & Chartered Tax Adviser – specialist area of practice is… | View Profile |
| | Liz Brady | Partner in real estate team specialising in commercial property: transactions include buying,… | View Profile |
| | Rayma Collins | Partner & Head of Family Law. Areas of specialism: Asset Protection on… | View Profile |
| | George Crofton-Martin | George Crofton-Martin, a commercial litigation partner, undertakes a wide range of commercial… | View Profile |
| | Ethan Desai | Partner and Head of Agriculture and Rural Affairs, specialising in agriculture and… | View Profile |
| | Jeremy Ferris | Partner. Complex landlord and tenant disputes. Real estate disputes: R (oao Rapose… | View Profile |
| | Deborah Geering | Partner. Deborah is a Partner in our dispute resolution team based in… | View Profile |
| | Peter Hawkes | Senior partner and head of dispute resolution; specialising in commercial dispute resolution,… | View Profile |
| | Naomi Hayward | Partner & Collaborative Lawyer, specialising in Family breakdown, Divorce, Civil partnership, Co-habitation… | View Profile |
| | Jeremy Licence | Managing Partner & Head of Real Estate; specialising in commercial property, principally:… | View Profile |
| | Andrew Masters | Partner and head of employment team; specialises in most aspects of employment… | View Profile |
| | Amanda Okill | Senior Associate in Employment representing a diverse client base including national and… | View Profile |
| | Darren Philpot | Darren Philpot is a Senior Associate. He advises on all aspects of… | View Profile |
| | Ross Rowland | Chartered Legal executive in the personal injury department; specialising in claims involving… | View Profile |
| | Neille Ryan | Partner & Head of Personal Injury specialising in claimant injury/disease (including asbestos… | View Profile |
| | Aaron Spencer | Partner & Head of Private Client specialising in wills and tax planning,… | View Profile |
| | Christopher Wacher | Consultant dealing largely with agricultural, agricultural property and development matters. A majority… | View Profile |
Staff Figures
Number of UK partners : 14 Number of other UK fee-earners : 41