GVZH Advocates > Valletta, Malta > Firm Profile
GVZH Advocates
Offices
GVZH Advocates
192, OLD BAKERY STREET
VALLETTA VLT, 1455
Malta
GVZH Advocates > The Legal 500
Rankings
Andrew Zammit
is
GVZH Advocates
' managing partner and head of the corporate and M&A practice, where he is particularly well-known for advising clients in the TMT space on their day-to-day corporate activities in Malta. Fintech, data protection, restructuring and low to mid-market M&A are the core areas of instruction.  
Testimonials
'They were highly organized, responded promptly and met the deadline that we set. They also had extensive knowledge of and wide experience in data protection laws. They also provided services at a reasonable fee.'
'We worked with Andrew J. Zammit, managing partner of GVZH Advocates, on data protection matters. He was responsive, fluent in English, and had extensive knowledge of and wide expertise in data protection laws.'
Key clients
Mishcon de Reya LLP
Playmobile Malta Limited
Lansdowne Partners Austria GmbH
Intercontinental Exchange, Inc
Light & Wonder Inc (formerly Scientific Games)
G3 Finance p.l.c.
CC Finance Group plc
Crane Currency Malta Limited
EPAM
Zedra Malta Limited
Sens Innovation Group Limited & Electronic Systems Design Limited
Novalpina Capital Partners
Work highlights
Instructed by Mishcon de Reya LLP to provide a legal opinion regarding regulatory matters surrounding the acquisition of a Malta-licensed iGaming entity and additional assistance in relation to the attempted acquisition of Playtech PLC by Aristocrat (UK) Holdings Limited.
Supporting Playmobil Malta Limited and other entities within the group in relation to various data protection matters which arise on a day-to-day basis.
Advised Lansdowne Partners Austria GmbH in the acquisition of a 60% equity interest in By Cocoon Group Limited, a private limited liability company registered and incorporated under the laws of Malta.
Leveraging deep expertise,
GVZH Advocates
is '
well equipped and highly knowledgeable in substantive as well as procedural matters concerning IP law and litigation
'. The practice demonstrates particular strength in the filing of trade mark and patent applications, and in infringement actions, enforcement and anti-counterfeiting actions. The '
extremely knowledgeable and efficient
'
Michael Grech
 heads the practice.
Testimonials
'The team is well equipped and highly knowledgeable in substantive as well as procedural matters concerning IP law and litigation. The firm is highly dependable in this respect.'
'Michael Grech is extremely well versed in the necessary legal areas and a pleasure to work with.'
'What makes GVZH a pleasure to work with on IP matters is not only the deep knowledge that the firm possesses, but also the relationship that the team members take the time to build with clients like us, and to understand how the IP ties in to what we do on a day-to-day basis.'
'Michael Grech is the person I have dealt with most, and I find him to be very easy to work with. Not only is he extremely knowledgeable and efficient, but he also has a solution-oriented mindset and has taken the time to build a relationship. Case management has also been exceptional, as we leave it entirely in the hands of Michael and his team to follow up on any necessary updates or other legal work to maintain our IP.'
Key clients
Malta Government Investments
Apple (Napoleon)
Astellas Pharma Europe BV
Johnson & Johnson
Intercontinental Hotels Group
European Audiovisual Observatory
Malta Gaming Authority
Corinthia Hotel International
La Liga Nacional De Fútbol Profesional
Loqus
Work highlights
Advised Malta Government Investments (MGI), the sovereign wealth fund of the Government of Malta, on all IP-related aspects of the national concession for the national lottery and games of chance for a period of ten years, including drafting all IP licensing agreements and the registration and assignments of the trade marks forming part of the concession.
Advised Apple on all IP-related aspects of the local shooting of the blockbuster movie "Napoleon", directed by Ridley Scott.
Advised Intercontinental Hotels Group on all trade mark clearance searches in Malta with respect to the launch of its new international rewards programme brand.
At
GVZH Advocates
, senior associates
Ann Bugeja
and
Aleandro Mifsud
 assist with day-to-day operational matters, AOC and AOL applications, ownership structures, VAT and the importation of aircraft into Malta.
GVZH Advocates
 has strong capital markets capabilities and is recommended for prospective issuers seeking admission to listing in Malta.
Kurt Hyzler
is the main point of contact for financial services licensing projects, including collective investment scheme structures, and corporate and financing transactions.
Luca Vella
assists with the admission to listing of debt securities on the Official List of the Malta Stock Exchange and private placements. Managing partner
Andrew Zammit
is also noted.
Practice head(s):
Andrew Zammit; Kurt Hyzler; Luca Vella
Key clients
Betclic Everest Group
BNP Paribas – Hong Kong Branch
Work highlights
Represented Betclic Everest Group with respect to the perfection of security with regard to a €130m bridge loan financing that was entered into at the end of December 2021.
Advised BNP Paribas on securing its facility to the Alvogen Group by virtue of a pledge of shares in Alvogen Malta (Out-Licensing) Holding Limited C 87870.
Kurt Hyzler
and managing partner 
Andrew Zammit
 are the key contacts at 
GVZH Advocates
, whose fintech offering includes advising on the licensing of online forex trading models and electronic money businesses, and fintech regulatory matters.
Other key lawyers:
Testimonials
'Really energetic team that act as an extension of our legal team. They provide helpful insights and solutions to problems based on lived experiences and knowledge of the regulator.'
'Andrew Zammit is first class. Very business-focused and straight-talking advice that gets to the key points.'
'Personal attention, flexbility, reliability.'
Work highlights
Continuing to support eToro Money Malta Limited on all the legal and regulatory aspects of its operations in Malta.
Advising Moneybase on all legal and regulatory aspects of the company's operation.
GVZH Advocates
is instructed on the purchase, sale and ongoing maintenance of luxury superyachts, as well as handling all registration formalities under the Malta flag. On the dispute resolution side of the practice, the firm handles claims relating to employment and social security issues for seafarers, the arrest of vessels, and the enforcement of claims against Malta-registered vessels and vessels situated within Maltese territorial waters.
Michael Grech
 leads the team.
Key clients
Sardaleasing S.p.A.
Albaleasing S.p.A.
Credemleasing S.p.A.
Unicredit Leasing S.p.A.
Work highlights
Acting for Sardaleasing S.p.A. in respect of all its registrations of yachts under the Maltese flag and also acting as its resident agent in respect of all its locally registered vessels.
Advising Credemleasing S.p.A in all its registrations of yachts under the Maltese flag and also acting as its resident agent in respect of all its locally registered vessels.
Acting for Unicredit Leasing S.p.A. in respect of all its registrations of yachts under the Maltese flag and also acting as its resident agent in respect of all its locally registered vessels.
GVZH Advocates >
Firm Profile
The firm: GVZH Advocates is a modern and sophisticated legal practice comprised of top-tier professionals, firmly rooted in decades of experience in the Maltese legal landscape. Built on the values of acumen, integrity and clarity, we are dedicated to providing the highest levels of customer satisfaction, making sure that legal solutions are not only soundly rooted and rigorously tested, but also meticulously implemented. The firm understands that today's business environment requires legal advisors that have both skills and expertise geared towards effectively addressing specific and technical issues in the context of complex projects, transactions and disputes. It is through the contribution of these skills and expertise in an accurate and timely manner, that GVZH Advocates, as a forward-looking firm, looks to cement long-term and meaningful relationships with clients and partners. The firm is regularly involved in cross-border transactions, tapping into a wide network of international consultants, all experts in their respective field, ensuring seamless, timely and quality advice.
GVZH Advocates now consists of 24 lawyers, covering the following practice areas: aviation; banking and finance; citizenship and residence; competition/antitrust regulations; corporate and M&A; culture and entertainment; data protection; employment and industrial relations law; financial service regulations; hospitality; i-gaming; insolvency; intellectual property; litigation and arbitration; prevention of money laundering; projects and public procurement; real estate; shipping; tax; technology, media and telecommunications; trusts, foundations and voluntary organisations and yachting.
Areas of practice
Aviation, shipping and yachting: the firm provides solutions for aircraft, yacht and super-yacht owners, financiers and managers while representing some of the industry's leading players.
Banking and finance: advising lenders, issuers and borrowers on leveraged and acquisition finance, corporate finance, structured finance, asset finance and leasing, aircraft finance, security trusts, capital markets, project finance, real estate finance, investment funds, asset management operations and securitisation vehicles.
Citizenship and residence: the firm provides a comprehensive advisory and administrative service in respect of residence permits, work permits and visa formalities.
Corporate and M&A: GVZH acts as lead counsel in various M&A transactions in various sectors including pharmaceuticals, financial services, telecommunications, remote gaming and payment institutions.
Employment/industrial relations: GVZH Advocates provides an array of employment-related solutions (contracts of service, dismissals, redundancies, transfers of employees between undertakings, equal treatment in the workplace and the implementation of appropriate systems and procedures for clients' HR).
Intellectual property: the firm advises on developing legal strategies to maximise and protect the commercial potential of brands, ideas and technological advances.
Litigation and arbitration: legal services rendered to the company in connection with high-profile litigation concerning corporate governance measures, minority rights issues and related matters.
Real estate: advising on the sale and purchase of commercial and residential property, financing, real estate funds, property development, leasing and portfolio management.
Tax: GVZH Advocates has particular strength advising on novel and complex issues in the corporate finance, personal finance, structured finance, financial services and real estate sectors.
Technology, media and telecommunications: GVZH advises on all aspects in the areas of TM: intellectual property, data protection and freedom of information, licensing and regulations of various e-commerce models including remote gaming operators.
Staff Figures
Number of lawyers : 28
Languages
English French Italian Maltese
Memberships
Employment Law Alliance (ELA) LNI International International Bar Association (IBA) International Trade Mark Association (INTA) International Masters of Gaming Law (IMGL)
Diversity
Strength in Diversity
At GVZH, diversity is an integral part of our culture and identity. Whether related to gender, ethnicity, citizenship age, sexual orientation, or any other aspect which makes individuals truly unique and individual, and mindful of people's right to a private life, inclusion is the approach we take towards our personal differences, creating an environment where all our professionals and staff can feel comfortable being authentic and empowered to succeed. We recognise that diversity makes us a healthier organisation which contributes towards attracting outstanding talent to drive creativity and innovation and deliver the best experience for our clients.
As part of our People Strategy, we seek to create a workforce which is broadly reflective of the larger community. We are fully committed to ensure that our people are supported in capitalising on their skills and capabilities in an inclusive manner. We foster a welcoming environment which recognises and respects everyone for their unique characteristics, experiences, and skills, providing advancement opportunities to people of different backgrounds and perspectives to be represented in leadership positions within the organisation.  The organisation offers flexible working arrangements aimed at achieving a good work-life balance for our people.
We also recognise the abilities and unique talents of individuals living with a disability, and seek to identify key roles to enable them to contribute towards the organisation's purpose and objectives.
Recognising that a diverse team makes us stronger and more effective to move forward, together, it remains a paramount commitment for GVZH to maintain an open, respectable, and inclusive workplace.
Interviews
Andrew J Zammit, Managing Partner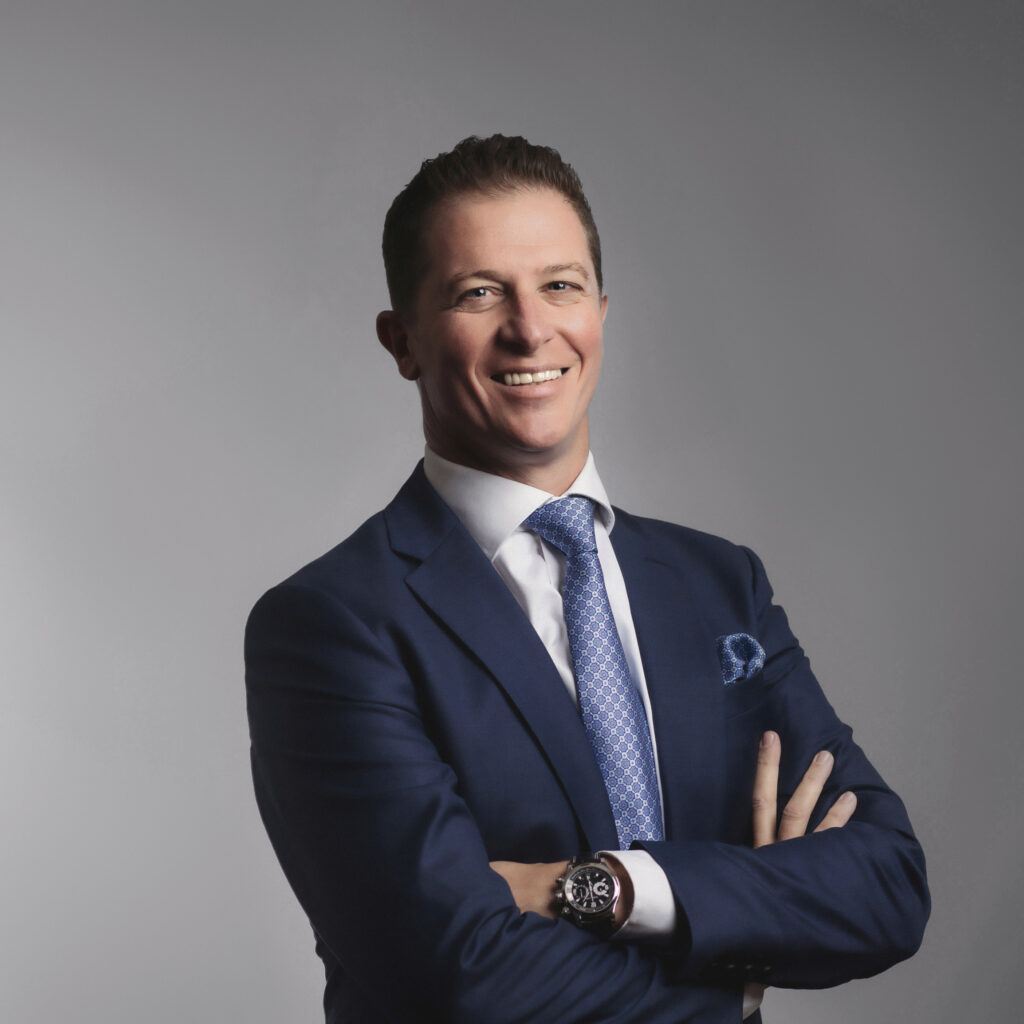 Andrew J Zammit discusses GVZH Advocates' on-going initiatives to modernise and streamline its operations to keep synchronised with the exigencies of today's fast-moving business exigencies.
What do you see as the main points that differentiate GVZH from your competitors?
GVZH enjoys a legacy of 80 years in the Maltese legal landscape, resulting from several strategic mergers. As a leading full-service firm, the depth and breadth of our expertise places us amongst the top professional services firms in Malta. Our differentiating factor remains our ability to provide practical and pragmatic advice in the context of the challenges faced by businesses within our core industries.
The firm's values are based on effective teamwork, curiosity, open communication and innovation. We apply these values through the deep-rooted relationships with our clients, making us true strategic partners.
Working closely with business leaders and entrepreneurs places us in a privileged position. It also requires us to keep ahead of the key developments in our focus industries, whilst being mindful of each client's objectives and risk-gearing. The development of these skills has enabled us to garner the trust and confidence that is central to any long-term professional relationship.
GVZH is actively engaged by several international firms, ranging from magic circle firms to smaller boutique practices, providing them with both technical and practical insight on any Malta-facing issues. Our participation in several worldwide networks also provide us with cross-border capabilities which significantly boosts our offering.
Which practices do you see growing in the next 12 months? What are the drivers behind that?
Mergers and acquisition transactions, leveraged financing and telecoms and technology regulation represent the core activities of GVZH. Whilst mergers and acquisitions and leveraged finance activity maintained a very high level of activity throughout 2021, and 2022 this trend appears to have lost some momentum in the first quarter of 2023, but is expected to pick up again as company valuations are adjusted and become more attractive.
Our passion for everything technological is also reflected in the nature and caliber of clients handled in this area, and the developments in the regulation of artificial intelligence, robotics and data privacy promise to generate significantly more activity. Indeed, the introduction of the Digital Services act and the Digital Markets Act at a European level provide a very clear indication of the increased regulation that we will be seeing in this space over the coming years.
What's the main change you've made in the firm that will benefit clients?
Our investments into technology, the streamlining of processes and staff development are probably the most significant changes that we have made within the firm over the past 5 years, and which we are certainly seeing the benefits both for our clients and for our people. These efficiencies enable our professionals to communicate and collaborate more efficiently and effectively, dedicating their energies towards more value-added functions in the course of their day, ultimately resulting in a value-add for our clients .
Is technology changing the way you interact with your clients, and the services you can provide them?
Technology lies at the core of our strategy as an organisation. We maintain a very strong technological environment which enables our professionals to collaborate in a very open and streamlined manner regardless of where they are based. The development and centralisation of our internal knowledge systems have also borne fruit with significant positive feedback being received from clients and correspondent firms.
Can you give us a practical example of how you have helped a client to add value to their business?
The depth and strength of our network, both locally and overseas enables us to connect people to make things happen. Whether it's connecting a local client with a suitable foreign firm, introducing prospective buyers and sellers to each other or obtaining market intelligence in jurisdictions or industries where information is limited we find that our network of connections within global industries have proven to be invaluable for our clients.
Are clients looking for stability and strategic direction from their law firms – where do you see the firm in three years' time?
It is evident from our dealings with clients that the stability and strategic direction of the professional organisations that they work with represent key elements to support the on-going rapport. In today's fast-moving world, clients seek a "safe haven" where they can address their legal, governance or regulatory challenges frankly, openly and pragmatically. Our dedication is to provide our clients with advice that will serve to overcome those challenges and to support them through their journey beyond. Our culture of continuous improvement creates a constant feedback loop, enabling us to learn from each individual outcome of our collective performance.
In the next 3 years we expect to leverage off the investments that have begun over the past years, embracing deeper technological change to support our administrative processes and take further steps to broaden our approach towards mentoring and life-long learning. We are driven to continue excelling in our core areas of expertise by creating a modern, sophisticated and open platform for ambitious professionals to reach their full potential, both on a personal and on a professional level.
Press Releases
21st March 2022
Russia's invasion of Ukraine has raised serious questions and has other difficulties in Europe's travel industry, which is already highly damaged by the Coronavirus.
8th September 2021
On the 26th July 2021, the First Hall, Civil Court, presided by Hon. Judge Audrey Demicoli, in the case "Moon Pay Limited vs. the Malta Financial Services Authority" ('MFSA'), delivered its final decree in relation to a request filed by the applicant company for the issuing of a warrant of prohibitory injunction, to prevent the MFSA from publishing a decision which it had taken against the applicant company. In its decision, the Court delved into certain requirements which must be satisfied in order for such a warrant to be issued, as well as the manner in which these requirements are to be interpreted.
23rd July 2021
GVZH is proud to have advised Epic Communications Limited on the Maltese tax and corporate aspects of the sale of 100% of its passive telecommunications infrastructure to Phoenix Tower International (PTI), established an operator of high quality wireless infrastructure sites around the world.
13th November 2019
The Malta Gaming Authority ("MGA") has published a guidance note ("Guidelines") laying out the impact that the United Kingdom's ("UK") exit from the European Union ("EU") will have on regulatory affairs within the remit of the MGA. These Guidelines apply to entities established in Malta and operating in the UK, with a UK licence but without a
Maltese Licence
, or entities established in the UK providing services and supplies within Malta.
16th May 2019
Dr Luca Vella and Dr Kurt Hyzler have been admitted as Partners of GVZH Advocates within the firm's Corporate, Mergers and Acquisitions, Capital Markets, Banking and Finance and Financial Services Industry practice groups.
18th April 2019
GVZH Advocates is delighted to announce that senior associate Katrina Abela has been selected as a member of the first Advocacy Committee of the European Business Aviation Association.
27th July 2018
It has been recently announced that Identity Malta would reduce the application time of a single work permit by weeks, by allowing foreign workers to start working (on a temporary basis) as soon as their application was approved.
27th July 2018
Further to the notification of the draft legal framework regulating gaming in Malta through the Technical Regulation Information System, a Detailed Opinion has been issued by a Member State in relation to the current draft of the Gaming Authorisations Regulations (the "Regulations") and the European Commission and another Member State have also issued comments in relation to the various proposed legislative instruments.
27th July 2018
During a conference organised by the Malta Institute of Management, Parliamentary Secretary for Financial Services, Digital Economy and Innovation Silvio Schembri, announced that the three crypto-related bills, namely the Malta Digital Innovation Authority Bill, the Innovation Technological Arrangements and Services Bill, and the Virtual Financial Assets Bill will pass through the second reading in Parliament, and in fact yesterday evening the Maltese Parliament finalised the second reading stage. The bills will now move on to the committee stage and then on to the third reading stage. Once the third reading in parliament is concluded the bills will then be presented to the President of Malta for her assent and become law.
27th July 2018
By virtue of Legal Notice 181 of 2018, the list of Special Designated Areas has been extended to now include the Southridge Development in Mellieha.
In terms of Chapter 246 of the Laws of Malta, the following table would need to be followed for the acquisition of immovable property in Malta:
27th July 2018
At the end of February, the Deduction for Transportation Cost of Employees Rules were published through LN67 of 2018. These rules shall apply with respect to transportation costs incurred for the transport of employees as from the year of assessment 2018. These rules shall remain in effect up to the year of assessment 2020.
27th July 2018
By Virtue of L.N. 162, the newly implemented VAT Grouping regulations shall come into force as of 1st June 2018. VAT Grouping will enable members of a VAT Group to avoid irrecoverable VAT due on charges made between such members. Applicants forming the VAT Group will be required to be bound by financial, economic and organisational links. Moreover, one of the applicants within the VAT Group must be a taxable person who is licensed or recognised by the Malta Financial Services Authority (MFSA) or the Malta Gaming Authority (MGA).
27th July 2018
At the end of February, the Deduction for Transportation Cost of Employees Rules were published through LN67 of 2018. These rules shall apply with respect to transportation costs incurred for the transport of employees as from the year of assessment 2018. These rules shall remain in effect up to the year of assessment 2020.
27th July 2018
By virtue of Legal Notice 37 of 2018, the Maltese government introduced the Notional Interest Deduction (NID) Rules. Traditionally, businesses operating in Malta finance their operation via debt, given that interest is a deductible taxable expense. On the other hand, equity funded business do not have a corresponding deduction and hence the NID aims to equate the tax treatment of debt and equity by allowing the deduction of a notional interest over equity.
27th July 2018
In anticipation of the coming into force of the GDPR, the MGA, in consultation with the Office of the Information and Data Protection Commissioner ("IDPC") has issued a guidance document which intends to provide B2C licensees with guidance on the processing of personal data carried out throughout the course of their gaming service operations.
Legal Developments
14th April 2022
Malta is an optimal jurisdiction for Aircraft Registration and many advantages come part and parcel with registering an aircraft in the Maltese islands[1].  On the 6th of June 2021, the President of Malta signed Act XXXVII of 2021 into law. The raison d'etre of this act aimed to amend several laws which relate to aircraft registration in Malta and recognise further relevant EU regulations which provide common rules for civil aviation and the European Union Aviation Safety Agency (EASA). The impetus of these amendments will be analysed below:
14th April 2022
One of the principal objectives of company law is to strike a workable balance between, on the one hand, granting sufficient discretion to the directors of a company to exercise their powers in furtherance of the pursuit of the company's business objectives whilst, on the other hand, constraining the abuse of those powers by directors.
---
Directors are subject to various legal duties and obligations in the performance of their functions. A material breach of these obligations could have severe consequences ranging from administrative fines to criminal fines and even imprisonment. These potential outcomes clearly leave directors of Maltese companies exposed to the risk of a criminal record which would, of itself, disqualify them from holding office as a director of a Maltese company.This article is intended to provide a snapshot of the general risks faced by directors of Maltese companies in the performance of their functions, together with some suggestions as to how these risks could be managed.
Who is deemed to be a director under Maltese law?
The Maltese Companies Act (Chapter 386 of the Laws of Malta) (the "Companies Act") provides that the term 'director' should be interpreted to include any person occupying the position of director of a company by whatever name he may be called, who carries out substantially the same functions in relation to the direction of the company as those carried out by a director. Thus, it is important to note from the outset that, contrary to common belief, the role of a director extends beyond the 'traditional' role of a director formally appointed and identified as such through the Malta Business Registry (the "MBR").In practice, a distinction is frequently drawn between executive directors and non-executive directors (NEDs), which perhaps is primarily driven by the Malta Financial Services Authority (the "MFSA"), Malta's regulatory authority responsible for regulating financial services activities and also encompasses the Listing Authority which is responsible for overseeing the Maltese capital market. The distinction between executive and non-executive directors is driven primarily by governance considerations, distinguishing those directors who run the company's day-to-day operations from those whose principal role is to attend and participate in board meetings of the company, during which they are collectively expected to oversee the general governance of the company, its proper administration and management, and to tend to the general supervision of its affairs. It is pertinent to note that the Companies Act creates no such distinction between executive directors and non-executive directors, in line with the principle of collective liability on which Maltese (and Anglo-Saxon) corporate governance principles are based.
General and specific duties of directors
The duties of directors can be classified under two categories, namely general duties and specific (or administrative) duties. The general duties of directors are found in the provisions of Article 136A of the Companies Act which can be classified into two further sub-categories, namely (i) duties of loyalty, and (ii) duties of care and skill.Administrative duties on the other hand consist of specific statutory obligations which are incumbent on directors and consist principally of acts of an administrative nature. In the case of any breaches of administrative duties, nominal financial penalties would typically be imposed by the Registrar of Companies (the "ROC"), which penalties may ultimately be enforced against the director personally. These duties would typically include, amongst others, the duty to keep an updated register of members as well as the duty to file the appropriate returns and documents with the ROC in a timely manner, including the annual accounts, notification of share transfers and changes in the company's constitutive documents, officers or ultimate beneficial owners.Apart from these duties, many other duties arise from a wide array of specific legislation such as the Prevention of Money Laundering Act (Chapter 373 of the Laws of Malta), the Social Security Act (Chapter 318 of the Laws of Malta), and the Value Added Tax Act (Chapter 406 of the Laws of Malta), not to mention several other laws which lay down the regulatory framework for a number of key strategic industries (financial services, pharmaceuticals, gambling etc), a breach of which could lead to personal criminal liability.Directors are also subject to certain fiduciary obligations which are covered both by Articles 1124A, 1124B and 1871 of the Maltese Civil Code (Chapter 16 of the Laws of Malta) (the "Civil Code"), as well as by Article 136A of the Companies Act, which specifically addresses the duty of loyalty.Can a company be held criminally responsible? Or could that criminal liability actually fall upon one or more of the individual directors of the company?Historically, criminal liability could not be attributed to anyone other than a physical person, essentially based on three main lines of argumentation[1]:
a legal person cannot be held criminally liable because it does not have its own brain and therefore lacks the capacity of will and understanding- these being attributes of physical/natural persons;
a company/corporation cannot be physically sent to prison and, moreover, certain criminal sanctions, such as a suspended sentence or a probation order, cannot be imposed on a legal person; and
a company can only perform those acts that it is, according to its memorandum and articles of association, legally empowered to do. Consequently, if a legal person committed a crime, such an act was necessarily ultra vires and therefore null and void.
However, in 1975, the Interpretation Act (Chapter 249 of the Laws of Malta) was enacted, addressing the concept of criminal liability of legal persons in Article 13:"Where  any  offence… is committed by a body or other association of persons, be it corporate or unincorporate, every person who, at the time of the commission of the offence, was a director, manager, secretary or other similar officer of such body or association, or was purporting to act in any such capacity, shall be guilty of that offence unless he proves that the offence was committed without his knowledge and that he exercised all due diligence to prevent the commission of the offence".Interestingly, and based on the principle of collective liability of the directors of a company, the onus is placed on the individual concerned to prove that he/she did not have knowledge of the commission of the offence.Subsequent legal developments driven by the dominance of corporate entities as the vehicle of choice across all economic sectors in Malta, led to the introduction of the concept of 'corporate criminal liability', which essentially attributed criminal liability to the body corporate itself.[2] This development, introduced through wide-ranging amendments to the Criminal Code by virtue of Act III of 2002, was crystallised in the form of Article 121D, and attributes corporate liability to any company found guilty of "Crimes Against the Administration of Justice and Other Public Administration", with sanctions taking the form of the imposition of a financial fine or penalty.Since these developments, several other legal provisions have been introduced into Maltese law, attributing criminal liability to companies and also to the individual directors of such companies for criminal offences occasioned through an act or omission of the company. For the purpose of this analysis, we shall focus on instances falling within the latter category, being criminal offences occasioned by the company but attributable to the directors personally.
A Director's Exposure to Criminal Liability
The notion of criminal liability of directors can be divided into two broad categories:i) Direct criminal liabilityAs one would assume, direct criminal liability arises in situations where a director directly (i.e. personally) violates a specific provision of the law, a breach of which would constitute a criminal offence punishable by a fine or imprisonment, or a combination of both. In such circumstances, the director would be held criminally liable for an offence which he/she committed through his/her own acts or omissions, such as in cases of fraud or embezzlement.ii) Vicarious criminal liabilityThis aspect of criminal liability is not as straightforward as direct criminal liability, in the sense that in such cases, a director may be held liable for an offence committed by someone else, namely the company of which he is a director, as set out in Article 13 of the Interpretation Act. As observed earlier, in such cases there is an 'inversion' in the onus of proof, in the sense that whilst the prosecution (i.e. the party bringing the claim) must prove that the offence was committed by the company, the director must then prove that the offence was committed without his knowledge, and that he exercised all due diligence to prevent the offence from happening.With reference to the level of care required from company directors, our Courts have held that such duty of care implies the appropriate supervision of the affairs of the company. As a corollary of this principle, a director cannot turn a "blind eye" to the affairs of the company, and subsequently plead that he was not aware of the act or omission that gave rise to the criminal offence. The law therefore requires and imposes that the director exercises active and continuous supervision of the affairs of the company so as to ensure that the company is compliant with the law whilst pursuing its commercial objectives.In terms of the Companies Act, the personal liability of a director in damages for any breach of duty may not apply only in the following circumstances:
when a duty is entrusted to one or more of the directors only (in which case only said director shall be liable for damages);
when a director (in the case of co-directors) can prove that he was unaware of the alleged breach at the time of its occurrence and upon becoming aware of such breach he signified his dissent in writing; or
when a director is aware that another co-director is planning a breach of duty and he/she takes all reasonable steps to prevent it.
The Maltese Courts have also applied reasoning that follows these principles, to some degree, in the context of criminal prosecutions. One landmark judgement is Pulizija vs. Cassar (26th August 1998), where the Court of Criminal Appeal decided that the accused, who was a NED of a company which operated a catering establishment, was to be held criminally responsible for breaches by the company of certain food safety legislation. The Court of Criminal Appeal explained that it was not possible for a director to escape criminal responsibility by merely remaining passive and by refraining from taking an active interest in whatever the company was doing. The Court noted that to avoid criminal liability, a director must prove that he/she had taken all the necessary steps to prevent the commission of the offence, and, in this case, since the director failed to establish proper procedures and safeguards, he was held criminally liable.In Il-Pulizija vs. Stivala (2007) and Il-Pulizija vs. Farrugia (2009), the Court of Criminal Appeal recognised the principle that once a director resigns, he or she cannot be held criminally responsible for an offence committed after the date of his resignation.As a matter of general observation, it is important to state that the personal liability of directors can never be waived by the company. Indeed Article 148(1) of the Companies Act provides that any written declaration exempting the director from such personal responsibility or undertaking to indemnify the director against any legal liability is deemed to be legally void. This is a mandatory public policy rule which cannot be derogated from.
Best practices for directors to mitigate the risk of liability
Personal criminal liability constitutes the highest level of risk which an individual may be exposed to, not only due to the severity of the punishment, but also since, in cases of vicarious criminal liability, the offence may be committed without any direct involvement or knowledge of the director as examined above. Whilst it is clear that reducing the risk of vicarious criminal liability is challenging, there are some measures that directors of a Maltese company can adopt in order to manage that risk.To begin with, prior to accepting the role of director of a company, it is recommended that such individual carries out an extensive due diligence exercise on the company or board, targeted at the good standing of the company in question- whether or not it holds any government licence/s or permit/s to operate its business; whether or not all tax, VAT and social security dues have been settled; an analysis of any pending legal proceedings instituted by or against the company; and a comprehensive assessment of any environmental, health or other risks to which the company could be exposed, to name a few. If such a due diligence exercise raises any 'red flags', then the nominated director would be well advised to address all concerns that he/she may have prior to accepting the position and, if necessary, obtain the required legal, financial or other professional advice.Once appointed, directors should also ensure that regular board meetings are held, and that such meetings are conducted in an organised and transparent manner. Minutes of meetings should always be kept, and directors should ensure that any dissenting opinions are properly recorded in these minutes. Such dissenting opinions could very well serve to exonerate the dissenting director in circumstances where the decision/s dissented from are the cause of the criminal liability risks. Here, again, the director should ensure that the appropriate professional advice is sought on any topics or issues with which he/she may not be entirely comfortable or conversant.Other possible measures which could be implemented by directors who, for instance, wish to manage health and safety risks, would include the setting up of a Health and Safety Committee and the appointment of a Health and Safety Officer (appointed by the Board of Directors), who would be charged with ensuring that all health and safety records and measures are kept in an accurate and detailed manner.Ultimately, each director taking a proactive involvement in the management of the company's risks, and ensuring that the company's internal control systems and governance structures are fully functional, serve as effective mechanisms to reduce the risk of exposure to vicarious criminal liability.
---
© GVZH Advocates- 2022The contents of this piece do not constitute legal advice, are not intended to be a substitute for legal advice and should not be relied upon as such. You should seek legal or other professional advice in relation to the specific circumstances you or your organisation may be dealing with.[1] Dr Joe Giglio, "Can a Company be sent to Prison?", published in The Times of Malta, 1st September 2019, https://timesofmalta.com/articles/view/can-a-company-be-sent-to-prison.732067.[2] Ibid.
8th April 2022
On the 11th October 2021, the Minister for Finance and Employment Hon. Clyde Caruana has delivered the budget speech which was later followed by the publication of Bill No. 247 before Parliament. The principal aim of this Bill was to enforce some of the measures discussed in the Budget Measures Act, effective from financial year 2022, alongside other measures of an administrative nature.
8th April 2022
Since the start of the Covid-19, many industries have had to be reshaped. Curfews, restrictions and temporary closures applicable to restaurants, bars and even retail outlets have promoted a trend towards takeaway and delivery services as opposed to dining in and in-store shopping.  As a result, the past few years have seen a boom in the courier and delivery service industry, with it establishing its position as a major employment hub for third country nationals working in Malta. Along with the expansion of this industry, many have observed an increased level of scrutiny in respect of the substandard working conditions experienced by courier and delivery drivers, who are often engaged on self-employed or part time basis despite their working patterns indicating otherwise.
8th April 2022
The decision in the names of Air X Charter Limited and Air X Aircraft Finance I Limited (collectively referred to as the "Applicants") vs. (1) Firm Mamo TCV Advocates as Deputy Curators acting on behalf of Avmax Aircraft Leasing Inc (Canada) ("Avmax") as beneficial owner of eight aircraft (the "Aircraft") and Bank of Utah (United States of America) acting as owner trustee of the Aircraft and (2) The Malta Transport Authority (the "TM") (collectively referred to as the "Respondents"), delivered on the 8th November 2021, is regarded by many as unprecedented as the court upheld the enforcement of rights under the Irrevocable De-registration and Export Request Authorization (the "IDERA") over the request for the issuance of a warrant of prohibitory injunction to curtail the Respondents' rights to implement their IDERAs over the Aircraft. The First Hall, Civil Court, presided over by Hon. Justice Robert G. Mangion, revoked a warrant of prohibitory injunction that had been issued provisionally by virtue of a court decree issued on the 24th September 2021.
8th April 2022
The Citizenship for Exceptional Services Programme is a highly regulated mechanism currently enabling foreign nationals to acquire Maltese citizenship through investment. This process is facilitated by the engaged licensed agent, who acts as the primary intermediary between Maltese authorities and the applicant. The regulatory framework applicable to this programme also binds licensed agents in terms of their qualifications, functions, conduct and duties.  Nevertheless, the relevant instruments are rather unclear as to the extent to which these duties and functions apply in relation to applicants whom licensed agent would have assisted after they obtain a Maltese passport.
3rd November 2021
In recent months, the Tonnage Regulations (Subsidiary Legislation 234.19) underwent minor developments through the Tonnage (Amendment) Regulations (Legal Notice 165 of 2021), which primarily introduced new definitions for 'Hull Length' and 'Length Overall' ('LOA'). This has significantly altered the way in which vessels and yachts are measured for the purpose of obtaining the applicable Tonnage Certificate. Supplementing the new amendments, Transport Malta also published comprehensive guidelines on the measurement of different types of yachts and vessels.
28th October 2021
During Malta's Financial Budget 2022, Finance Minister, Clyde Caruana has publicized a new directive targeting third-country nationals who would like to embark on the start-up of their business in Malta. Such entrepreneurs who wish to reside in Malta and to legally establish an EU wide start-up, ought to have a successful entrepreneurial history together with a business objective and proven success in a third country. The Malta Enterprise along with Malta Residency Agency promises entrepreneurs, permanent EU residency and sunny Malta as their new domicile. Attractive packages, opportunities and benefits are awaiting such start-ups. Further details on this programme will be communicated in the coming weeks. This is one of many programmes which Malta has to offer to foreign nationals, with the intention of encouraging them to relocate to Malta.
28th October 2021
In the past few months, the civil aviation sector has started to bounce back from the repercussions of Covid 19, making it an opportune time to revisit the industrial rules applicable to civil aviation workers.
21st October 2021
The Merchant Shipping Directorate of Transport Malta has issued the 'Commercial Yacht – Pleasure Yacht Guidelines ('the Guidelines') on the 2nd of September 2021. The Guidelines provide carefully devised considerations for yacht owners who wish to make the change from a commercial yacht to a pleasure yacht or vice-versa and highlight every step of the process.
4th October 2021
Gender equality is a core principle in this day and age. From an employment perspective, gender equality is not only about lessening the pay gap, but also about treating both genders equally and ensuring that every individual has access to the same equal opportunities. Despite being in the 21st century, gender inequality remains one of the biggest issues which society faces. In Malta, we still undoubtedly have certain gender stereotypes, wherein people within a society are led to believe that a specific gender must carry out a specific role.It is evident that one parent (whether male or female), is expected to drop everything to focus on taking care of their newborn child following birth, and it has become common practice that such parent utilizes maternity leave in this regard, irrespective of whether one wishes to do so or not.In fact, this way of thinking is also reflected in our legislation. Under Maltese law, a pregnant woman who is in employment is entitled to 18 uninterrupted weeks of maternity leave, where the first 14 weeks are paid by the employer, and the remaining 4 weeks are paid by the Government. As a general rule, such employee must inform her employer that she intends to avail of such leave, at least 4 weeks in advance. On the other hand, as per Subsidiary Legislation 452.101, the 'Minimum Special Leave Entitlement Regulations', a father is entitled to birth leave consisting of 1 working day on the occasion of the birth of his child.Another option is that of parental leave which is regulated by Subsidiary Legislation 452.78, the 'Parental Leave Entitlement Regulations'. Here, both male and female workers have the individual right to be granted unpaid parental leave in cases of birth, adoption, fostering, or legal custody of a child to enable them to take care of that child for a period of 4 months until the child has attained the age of 8 years. Parental leave can be availed of in established periods of 1 month each. For an employee to be eligible to apply for parental leave, such employee must have covered at least 12 months of continuous service with his / her employer, unless a shorter period is agreed to between the employee and employer.Thus, taking everything into consideration, fathers are either entitled to paternity leave amounting to 1 working day at full pay, or else can choose to opt for unpaid parental leave. Needless to say, much more needs to be done.
The EU Work-Life Balance Directive
In 2019, the EU Work-Life Balance Directive (Directive 2019/1158) entered into force. The main aim of the Directive is to improve access to family leave and flexibility arrangements. As from the 1st August 2019, all Member States have a period of 3 years within which to transpose this Directive into their national legislation. Measures under the Directive include:The introduction of paternity leave where fathers shall be eligible to take at least 10 working days of paternity leave around the time of the birth of their child, compensated at least at the same level of sick leave entitlement;
Ensuring that 2 out of the 4 months of parental leave are non-transferable between parents and compensated at a level that is determined by the Member State;
The introduction of carers' leave, where workers providing personal care or support to a relative will be entitled to 5 days of leave per year; and
Extending the right to request flexible working arrangements to carers and working parents of children up to 8 years old.
As mentioned above, it is clear that much more can and needs to be done, however the introduction of this Directive is indeed a step in the right direction.
Comparison with Other European Countries
A comparative study, as indicated in the below table, has been carried out in order to assess the paternity leave situation in other EU Member States:
| | |
| --- | --- |
| EU Member State | Leave entitlement |
| Sweden | Parents in Sweden are entitled to 480 days of paid parental leave when a child is born or adopted. Each parent, should they be 2, is entitled to 240 of those days. |
| Finland | Fathers can, after the birth of the child, take paternity leave for a maximum of 54 working days. Of this, the father can be at home at the same time as the mother for a maximum of 18 working days, i.e. approximately 3 weeks. |
| Norway | Mothers can take 49 weeks at full pay or 59 weeks at 80% pay, and fathers can take between zero and 10 weeks depending on their wives' income. Together, parents can receive an additional 46 weeks at full pay or 56 weeks at 80% of their income. |
| Denmark | In total, parents in Denmark are entitled to 52 weeks of paid parental leave. Fathers are entitled to take 2 weeks of leave during the first 14 weeks after the birth of the child. Then 32 weeks follow where the mother and father can freely share leave between them. |
| Italy | Paternity leave ('congedo di paternità') includes a seven-day compulsory paid leave period which can be taken separately and can be claimed within 5 months from the child's birth, granted at the same time as the maternity paid leave. |
| France | The duration of paternity leave is set at 11 consecutive days, or 18 consecutive days in the event of a multiple birth. |
| Spain | On 1st April 2019, paternity leave in Spain was extended from 5 to 8 weeks. On 1st January 2020, it was further extended to 12 weeks. On 1st January  2021 it was extended a further 4 weeks for a total of 16 weeks, making fathers' paid time off equal to paid maternity leave for the first time in Spain's history. |
| Netherlands | Fathers are entitled to 5 weeks of paternity leave ('vaderschapsverlof'), at a rate of 70% of one's regular pay. |
| Poland | All insured fathers are entitled to 2 weeks of paid paternity leave ('urlop ojcowski'), which can be used until the child is 24 months old. |
| Portugal | Paternity leave in Portugal is allowed for working fathers for 5 consecutive days after the birth of the baby, plus an additional 10 days within 30 days of the birth, which do not need to be consecutive. |
Concluding Remarks
Why is it that under Maltese law, mothers are entitled to several weeks of maternity leave, whereas fathers are only entitled to 1 single day of paternity leave? Aren't fathers also a parent of the newborn child?In 2021, you would expect that the amount of paternity leave has been brought on par with that of maternity leave, however, unfortunately, it is still not the case in several countries, including Malta.Work-life balance remains an important aspect in a healthy work environment and undoubtedly improves one's quality of life. Malta has a long way to go and the implementation of the new Work-Life Balance Directive definitely constitutes the first step in this much-awaited journey.
8th September 2021
If you are required to transfer personal data outside the EEA, you will be aware of the European Commission's standard contractual clauses for controller to controller (C2C), and controller to processor (C2P) transfers. On 4th June 2021, the European Commission released its highly anticipated new standard contractual clauses ('SCCs') for the transfer of personal data to third countries, which have entered into effect on 27th June 2021. The new SCCs consider international processing scenarios and address different processing scenarios which could entail multiple data importers and exporters.
7th September 2021
Every year, it is estimated that around up to 40 people suffering from disabilities request an insurance company to acquire life insurance for the purpose of obtaining a home loan. However, there are instances where insurance companies may end up refusing said requests due to how excessive the applicant's medical bills can be. As a result, some people end up never obtaining a home loan due to the mandatory requirement of having a life insurance.
24th August 2021
Throughout the past decade, the property market experienced substantial development, making the real estate sector a central pillar in the local economy. In view of this, the Maltese legislator has set out to regularise the real estate sector by means of a bill designed to streamline actors in a property transaction. The regularisation of the sector has been achieved through the introduction of a licensing system issued by the newly established Licensing Board (the Board). As of 1st January 2022, all real estate agents, property brokers and property consultants shall be required to obtain a license to legally engage in intermediary activities. This will in turn result in an increased standard of legal protection for consumers. Persons engaging in such activities themselves will also benefit due to a register of licensees being kept and published by the Board, an increased standard of public trust, authenticity of qualifications and remuneratory protection.
24th August 2021
A 'blockchain' is a system which can record transactions between two parties in an efficient, verifiable, and permanent way, where transactions made in a cryptocurrency are recorded and maintained across several computers which are linked in a peer-to-peer network. These records are referred to as 'blocks' where each 'block' contains a timestamp and transaction data and once recorded, the data in a block cannot be changed without affecting and changing the subsequent blocks. In simple terms, blockchain is a digital platform which is used for recording and verifying transactions which cannot be reversed.
12th August 2021
With green hydrogen stocks flying through the roof in 2020, it is no secret that this zero-carbon phenomenon is enjoying a worldwide unprecedented political and economical momentum. As a testament to its new-fangled global interest, the universal demand for hydrogen has grown threefold since 1975, with many countries now jumping on the bandwagon, aiming for net-zero carbon emissions by 2050.
21st July 2021
Under Maltese law, wills are mainly regulated by the Civil Code, Chapter 16 of the Laws of Malta (the "Code"), which inter alia defines a will as an instrument by which a person disposes of his/her property for the time when he/she shall have ceased to live, and establishes that wills can always be revoked by the person making such will, who is referred to as a 'testator'.
19th July 2021
The Interplay with Other Applicable Maritime Law Provisions
Whilst also regulated under the Merchant Shipping Act ("MSA") and the Merchant Shipping (Maritime Labour Convention) Rules ("MSR"), these standards ought to be differentiated by proper assessment of each of the applicable laws' scope. In accordance with the Order's explanatory note, its provisions are to apply solely to "all employees on board ships regularly operating within the territorial waters of Malta, but do not apply to employees working on board fishing vessels or foreign going ships". On the other hand, the MSA and the MSR cater for seafarers aboard vessels flying the Maltese flag. Article 39 of the Employment and Industrial Relations Act ("EIRA") establishes that certain provisions contained in the EIRA shall not apply in relation to seamen employed on ships under the provisions of the MSA, and establishes that in the event of any conflict between the provisions of the EIRA and the MSA, the provisions of the MSA shall apply.
16th July 2021
Malta is an optimal jurisdiction for Aircraft Registration and many advantages come part and parcel with registering an aircraft in the Maltese islands[1].  On the 6th of June 2021, the President of Malta signed Act XXXVII of 2021 into law. The raison d'etre of this act aimed to amend several laws which relate to aircraft registration in Malta and recognise further relevant EU regulations which provide common rules for civil aviation and the European Union Aviation Safety Agency (EASA). The impetus of these amendments will be analysed below:
25th May 2021
The Malta Permanent Residence Programme (hereinafter 'MPRP') was launched on the 29th March 2021 by virtue of Legal Notice 121 of 2021. The MPRP is a residency-by-investment programme which essentially entitles the beneficiary (who must be a non-EU national) to the right to settle, stay and reside in Malta on a permanent basis. In addition, one may also avail of VISA-free travel throughout the Schengen zone.
19th May 2021
Prior to the 11th of March 2021, all third country nationals who had long-term residence status in Malta were still expected to obtain an employment license in order to work in Malta. This has changed following the publication of Legal Notice 84 of 2021.
7th May 2021
Earlier this year, the European Commission presented a proposal on pay transparency, aimed at ensuring that women and men receive equal pay, for equal work.
23rd April 2021
On 26 March 2021, the MFSA issued a Circular regarding the implementation of Regulation (EU) 2019/1238 on a pan-European Personal Pension Product (the Regulation). Applicable as from 22 March 2022, the Regulation recognizes that despite EU households being among the highest savers in the world, the bulk of those savings are held in bank accounts with short maturities. The Regulation further recognizes that old age pensions constitute an essential part of a retiree's income.
6th April 2021
A Supreme Court decision has given more than 44,000 Asda employees victory in their fair pay fight with their employers paving the way for a legal battle that could last years.
19th March 2021
In July 2020, the EU Commission ('Commission') initiated infringement procedures against Malta in relation to the abolishment of the employment license requirement for residents with long term status as the Commission concluded that such requirement represents an infringement of Article 11(1)(a) of the Long-Term Residence Directive (2003/109/EC) ('Directive').
15th March 2021
On 15th September 2020, the Companies Act (Suspension of Filing for Dissolution and Winding Up) Regulations (the 'Regulations') were introduced as part of several other measures intended to protect local businesses from the adverse economic impact brought about by the COVID-19 pandemic. They became applicable retrospectively as from 16th March 2020.
15th March 2021
In October 2020, the EU approved a new regulation (Regulation (EU) 2020/1503) establishing crowdfunding rules applicable across the Union. The Regulation is applicable to European Crowdfunding Service Providers (ECSP).
9th March 2021
Whereas the right not to be treated in a discriminatory manner is enshrined in the highest law of the land – the Constitution, measures in favour of protection against discrimination specifically in relation to employment matters may be found both in the Employment and Industrial Relations Act (Chapter 452 of the Laws of Malta), as well as the Equality for Men and Women Act (Chapter 456 of the Laws of Malta).
4th March 2021
The right to disconnect refers to a worker's right to be able to disengage from work and refrain from participating in work-related communications, such as emails and WhatsApp messages, during non-working hours.
4th March 2021
The Employment and Industrial Relations Act[1] ('EIRA') regulates the powers of the Industrial Tribunal ('Tribunal') in cases of dismissal. Article 81(1) of the EIRA states that upon concluding that the dismissal of an employee was unfair, and upon the specific request by the complainant, the Tribunal may proceed with the reinstatement or re-engagement of such employee.
2nd March 2021
A preliminary ruling given by the Industrial Tribunal on the 15th of December 2020 in the case of Bourgeais vs. Sara Grech Ltd.[1], has shed some well needed light on the matter of recharacterisation of employment in terms of the Employment Status National Standard Order, Subsidiary Legislation ('SL') 452.108[2].
23rd February 2021
Under Maltese law, the main legislative instrument in the field of public tendering and contracting is the Public Procurement Regulations, Subsidiary Legislation ('SL') 601.03.
22nd February 2021
On 2nd February 2021, the Financial Intelligence Analysis Unit (FIAU) issued an Interpretative Note in relation to the interpretation of Article 2(1)(d) of the Prevention of Money Laundering and Funding of Terrorism Regulations (the "Regulations"), the interpretation of which was causing difficulty to certain entities and individuals operating within the insurance sector.
19th February 2021
Sustainable finance has, after years of ongoing debate, finally come to the forefront of regulation within the EU. Until now, financial regulation has primarily required financial institutions to focus on financial risks for clients. Increasingly, there is a demand that such institutions look at investments' sustainability risks and opportunities.
25th January 2021
The continued success of the Maltese Maritime Flag can be greatly attributed to the protection given to financiers and creditors of vessels registered under the Maltese Flag.A 'judicial sale', as defined by Lief Bleyen, is the "
sale of a ship by a competent authority by way of public auction or private treaty…by which Clean Title to the Ship is acquired by the Purchaser and the proceeds of sale are made available to the creditors.
" Act XIV of 2006 amended Article 358 of the Code of Organisation and Civil Procedure ('COCP'), introducing a novel procedure of Court-approved private sales for aircraft and vessels in addition to the traditional judicial sale by auction. Therefore, under Maltese law, there are two types of judicial sales:
19th January 2021
Article 37 of the 
Merchant Shipping Act
 (Chapter 234 of the Laws of Malta) is a mechanism which is particular to Malta, further securing Malta's position as the largest ship registry in Europe.Article 37 deals with the power of the Court to prohibit any dealing with a ship, or any share therein. Here, the Civil Court, First Hall, may, if it thinks fit, on a demand by a sworn application of a person claiming a right in or over a Maltese ship, make an order prohibiting any dealing with a Maltese ship, or any share therein.
14th January 2021
During the first half of 2020, around 10,000 defunct companies were struck off the Malta Business Registry ('MBR'), in light of a 'cleaning-up exercise' undertaken by the local Registrar of Companies ('Registrar') in an attempt to remove companies which did not appear to be trading and which have not kept up with the necessary annual filings required in terms of local law.
14th January 2021
Following years of ambiguity and fractious negotiations, it was finally announced that on a Christmas Eve like no other, the European Commission and the United Kingdom (UK) had reached a consensus concerning the long-awaited Brexit 
Trade and Cooperation Agreement
 (TCA) worth over £650 billion, which shall determine the terms and conditions of their relationship and future collaboration.The TCA provides for a chapter dedicated to aviation services and aviation safety. In a nutshell, the significant points are the following:
14th January 2021
On the 18th of December 2020, Malta's 
National Foreign Direct Investment Screening Office Act
 (the 'NFDISO Act') was published, which came into force on the 11th October 2020 and implements Regulation (EU) 2019/452.Last year, 
the NFDI Screening Office ("NFDI Office") was set up in Malta
, ahead of the publication of the NFDISO Act in compliance with the Regulation. In accordance with the NFDISO Act, the NFDI Office has the power and authority to assess, investigate, authorise, condition, prohibit or unwind a foreign direct investment ('FDI') on grounds of security or public order in Malta, as well as implement screening decisions, report annually to the European Commission, and liaise with the authorities of third countries on FDI screening-related issues.
14th January 2021
During a seminar spearheaded by Parliamentary Secretary Alex Muscat and MRVA CEO Charles Mizzi on the 12th of January, 2021, details were given about a new residency program, which shall be entitled "Malta Permanent Residence Program". This program is set to replace the Malta Residence and Visa Program (MRVP), which shall be phased out by March 2021, and after the new program receives the green light from Parliament.The Malta Permanent Residence Program is set to increase the revenue generated by such programs and seeks to put to Malta further on the map.
2nd December 2020
AN INTRODUCTION TO A GVZH GUIDE FOR BRITISH YACHT OWNERS
25th November 2020
By virtue of Legal Notice 437 of 2020 which was issued on Friday 20th November 2020, the Granting of Citizenship for Exceptional Services Regulations has been launched.
25th November 2020
Mindful of the fact that certain businesses are finding it increasingly difficult to gain access to capital through traditional lending sources, on the 10th of November 2020, the Malta Financial Services Authority ('MFSA') restructured the Loan Funds Regime by publishing a 
revised version of the Loan Funds Rules
, the aim of which is to achieve a better balance between the need for a comprehensive regulatory framework and making the regime more practical and accessible to the fund industry. The revised Rules are applicable from the 10th November 2020 onwards.
19th November 2020
The National Foreign Direct Investment Screening Office ("NFDI Office") was set up in Malta, in order to implement the provisions of EU Regulation 2019/452
. On the 14th of October 2020, the NFDI Office published a Circular on its website whereby it notified Corporate Service Providers that Notification Forms must only be submitted to the NFDI Office when all of the 3 below-mentioned conditions are met:
11th November 2020
The United Kingdom's ('UK') decision to leave the EU in July 2016 has left not only a political challenge for diplomats, but also a legislative one, raising doubts and uncertainty regarding the effects of the post-transition period in the legal sphere.
9th November 2020
Flight cancellations and delays are not a novel concept. Luckily, the EU Regulation 261/2004 provides rules and conditions whereby passengers can seek compensation and assistance in cases of cancellation or long delays. The regulation is arguably ambitious, in that it grants the ordinary passenger a set of rights which in turn, imposes legal obligations on the airline to cater for those same rights.
20th October 2020
When terminating on grounds of redundancy, Maltese law states that an employer must always follow the last in, first out rule. Thus, the last person engaged within a class of employees affected by the redundancy should be the first to be made redundant. The only exception to the last in, first out rule is where the person who is last in, is related to the employer (not being a limited liability company or statutory body) by consanguinity or affinity up to the third degree, and thus, the employer may instead terminate the employment of the person next in turn instead. A class of employees is defined by law as "
the work performed or expected to be performed independently of the title or name given to the post in situations where there is no collective agreement in place.
" This means that an employer must differentiate between the employees based on the tasks they perform in practice in their day-to-day job duties in order to categorise the employees into classes.
19th October 2020
Maltese Legislation does not impose an obligation on the Industrial Tribunal (hereinafter 'Tribunal') to include its reasoning for why a certain decision was taken and why damages were liquidated at a certain amount. Over the years this has led to a lot of uncertainties since when one tries to analyse past cases of the Tribunal in order to attempt to identify a pattern in decisions, there appear to be no hard and fast rules upon which the decisions were taken.This is in fact pointed out in the recent judgement of Michelina Bonnici vs Specialist Group Cleaners Limited
[1]
, wherein the Court of Appeal noted that inferior courts are not obliged to include all the reasons which led them to taking such a decision and are only obliged to mention the main points which the court bases itself on. Chapter 452 of the Laws of Mata (Employment and Industrial Relations Act) states that the Tribunal need only indicate the factors taken into account before establishing compensation.
19th October 2020
Typically, 
Competition law
regulates anti-competitive conduct by companies within a pre-defined market. In doing so, Competition law will seek to ensure that firms and players in a market interact with one another in a way that is fair. Anti-competitive behaviours can take on two main forms in the field of Competition law: they might include anti-competitive agreements, i.e. collusion between competitors in a market, or abusive behaviour by a dominant undertaking over another undertaking. These are dealt with under Articles 101 and 102 of the Treaty on the Functioning of the European Union, or 'TFEU', respectively. Competition law exists not only to protect consumers, but also to maintain effective competition in any given economy; it has evidently worked well ever since its inception, at least in the so-called 'traditional' economies – that is until the advent of the digital economy.
16th October 2020
On the 13th of July 2020, the Civil Court (Commercial Section) gave what can be deemed to be a landmark decision.
16th October 2020
With the entry into force of Regulation 1/2003 on May 1, 2014, the National Competition Authorities ("NCAs") of the 27 Member States and the European Commission became the "European Competition Network". This network aims at ensuring the effective enforcement of EU Competition Law, namely Articles 101 and 102 of the Treaty on the Functioning of the European Union ("TFEU").15 years after entry into force of this Regulation, Directive 2019/1
[1]
,  commonly referred to as the ECN+ Directive, was adopted to standardise the status of the NCAs and empower them to be more effective enforcers so as to ensure the proper functioning of the internal market thereby unifying the enforcement of EU competition law across the 27 Member States. This Directive must be transposed into Maltese law by 4th February 2021.
16th October 2020
Organisations need well designed IT security polices to ensure the success of their cyber-security strategies and efforts. The lack of an IT security policy can result from various reasons, but more often than not, include limited resources to assist with developing policies, slow adoption by management, or a lack of awareness of the importance of having an effective IT security program in place.
16th October 2020
The concept of Single Source of Employment is intimately linked with the notion of "equal pay for equal work", a notion which is not only enshrined in our Constitution and which guarantees the constitutional right that women workers enjoy equal rights and the same wages for the same work as men, but is also regulated by the Employment and Industrial Relations Act (EIRA) which requires that employees in the same class of employment are entitled to the same rate of remuneration for work of equal value.  The said provisions are in line with Malta's obligation as an EU Member State to ensure that the principle of equal pay of male and female workers for equal work or work of equal value is applied and this in terms of Article 157 of the EU Treaty (previous Art. 141 of the EC Treaty).
23rd September 2020
The NFDI Screening Office ("Office") was set up in order to implement the provisions of EU Regulation 2019/452 of the 19th of March 2019, establishing a framework for the screening of foreign direct investments into the Union. This Regulation relates particularly to foreign direct investments, or 'FDIs' which are likely to affect security or public order and which establish or maintain lasting and direct links between investors from third countries including state entities and undertakings carrying out an economic activity in a Member State. While the Regulation is directly applicable in Malta, the local law in relation to the same has not as yet been published. While the Regulation came into force on the 10th of April 2019, it will become fully applicable from the 11th of October 2020. This transitional phase (10th April 2019 until 11th October 2020) will ensure that all legislative and administrative arrangements are put in place at Member States' level and within the Commission before the Regulation becomes fully operational. Despite the transitional phase allowed by the Regulation, the Office in Malta has already been set up and is vetting applications in respect of transactions occurring from 1st April 2020 onwards.
5th August 2020
The revised program which is set to replace the current Individual Investor Program (hereinafter 'IIP') is underway. During a briefing session held on Friday 3rd July 2020 the following proposed changes were discussed:
5th August 2020
Imagine this scenario: an individual decides to upload a copy of a Harry Potter film on YouTube, without acquiring the consent, and without paying any royalties to Warner Bros., which is the production company and owner of the rights of the film. Essentially, by uploading this film onto an online platform such as YouTube, but failing to acquire the consent of Warner Bros., this would constitute an infringement Warner Bros.' intellectual property rights. Thus, in such a scenario, right holders would request YouTube, as the intermediary between the uploader and the rightsholder,  to disclose the contact details of the person who unlawfully uploaded such a film. Following this, the right holder, Warner Bros., would then be able to commence proceedings against the individual who has shared their film online in this way.
5th August 2020
On the 16th of March 2020, as a result of the Coronavirus outbreak, Identity Malta Agency advised that they will not be accepting any new single work permit applications except for highly skilled workers (Key Employee Initiative) and medical professionals.
5th August 2020
The COVID-19 pandemic has drawn attention to the processing of health data and when such data may be processed, especially in light of the fact that employers are obliged to implement mitigation measures to ensure the safety of employees at the work place. In this article we will analyse some instances where health data may be processed by an employer.
5th August 2020
On Thursday 16th July 2020, the Grand Chamber of the Court of Justice of the EU ('CJEU') delivered a landmark judgement in data protection, declaring the EU-US Privacy Shield Decision that attempts to guarantee the transmission of EU data to the United States, invalid. In the same breath, the CJEU also declared Decision 2010/87 setting Standard Contractual Clauses as valid and effective.
5th August 2020
There is no denying that, perhaps now more than ever, online platforms offer incomparable access to cross-border markets. The increasing reliance of businesses on online platforms has led to a shift in the online marketplace, creating new dependencies and imbalances of power. Until recently, although platforms were subject to a myriad of different and piecemeal rules and regulations, the services they provide and activities they carry out had not been regulated in their entirety. This reality was recognised by the European Commission (the 'Commission') which identified the need to prioritise fairness in platform-to-business relations. Indeed, the EU Digital Single Market strategy confirmed this was one of the areas to be given priority in its mid-term review back in May 2017.
27th July 2020
The Protection of the Whistleblower Act (hereinafter 'Act') was enacted with the aim of making it possible for employees to safely raise concerns of wrongdoing within their workplace. The Act safeguards those whistleblowers who disclose, in good faith, information on improper practice. Recently, the EU Whistleblowing Directive (hereinafter 'Directive') was brought into force on the 16th of December 2019 with an implementation period of two years meaning that Malta must implement the provisions of the Directive into its national legislation by December 2021. The Directive will require the Act's scope to be significantly widened by obliging all employers who employ 50 or more employees to set up effective internal reporting channels which ensure confidentiality and also requiring national authorities to investigate designated to investigate reports to similarly set up channels enabling confidential reporting. Furthermore, protective measures under the Directive are afforded to third parties as discussed further on within this article as opposed to protective measures being limited solely to the whistleblower under the current Act.
27th July 2020
THE EMPLOYER'S LEGAL OBLIGATIONS
The Occupational Health and Safety Authority Act (Chapter 424 of the Laws of Malta) establishes that it is the duty of an employer to ensure the health and safety of all persons who may be affected by the work being carried out for such employer at all times. All measures taken by employers to ensure health and safety, shall be taken on the basis of general principles of prevention which include:
27th July 2020
A policy is a predetermined course of action, established to provide clear guidelines to staff on how the company operates. Along the years, policies have become an essential part of well-structured and professional organisations, as they provide, direction and guidelines for the day to day operations of the company, as well as, ensure compliance with laws, regulations and codes of practice. At the moment, Maltese laws do not oblige companies to incorporate policies as part of their operations. However, it is increasingly becoming a practice which is highly recommended by both lawyers and the Industrial Tribunal ('Tribunal').
27th July 2020
Apart from being responsible for the proper administration and management of the company, Directors of a Maltese company are, amongst other obligations, generally bound to act honestly and in good faith in the best interests of the Company; to promote its well-being and to exercise the degree of care, diligence and skill that may reasonably be expected of a person in such a position.
27th July 2020
The European Data Protection Board, or the 'EDPB', has issued a set of guidelines (Guidelines 5/2019) regarding the criteria of the right to be forgotten under the General Data Protection Regulation, or 'GDPR' (Regulation 2016/679). The right to be forgotten is dealt with in Articles 17 and 19 of the GDPR, together with the right of erasure and the notification obligation provision respectively. Guidelines 5/2019 were adopted very recently, on the 7th of July 2020, with the aim of interpreting the right to be forgotten in terms of processing by search engine providers and delisting requests submitted by data subjects. Essentially, the Guidelines were published following two cases of the Court of Justice of the European Union, (CJEU), namely the cases of 'Google Spain vs. Costeja Gonzáles' (Case C-131/12) and 'Google vs. CNIL' (Case C-136/17).
2nd July 2020
Member State governments may grant financial assistance or other forms of aid to their companies and/or sectors in difficulty so long as this aid is compatible with EU State aid rules namely Articles 107(2) or Article 107(3) of the Treaty on the Functioning of the EU ("TFEU").
19th June 2020
The role of affiliates in relation to gaming operators' platforms is to drive individuals to an operator's site/app with the aim of such individual signing up to become players. The legal position of whether an affiliate is deemed to be a controller or processor in light of data protection law, has been subject to some debate for a while.
10th June 2020
As most people are aware, when enacted back in 2014 the Malta Individual Investor Programme (hereinafter 'MIIP') which grants Citizenship by Investment in Malta, stated that the number of successful main applicants, shall not exceed one thousand and eight hundred (1,800) for the whole duration of the Programme. This week the Malta Individual Investor Programme Agency has advised that this cap is close to being reached.
24th May 2020
Legal Notice 191 of 2020, which came into effect from the 1st of January 2020, introduces a final tax on the assignments of rights acquired in terms of a promise of sale agreement.
28th April 2020
The 
Employee (Information and Consultation) Regulations
 (S.L 452.96) (the 'Regulations') make provision for the right to information and consultation of employees including the election of an employee representative to represent categories of employees which do not fall under a trade union. These Regulations bind employers to ensure that they make the practical arrangements in order to allow employees to be able to effectively exercise their right to information and consultation by setting out the minimum provisions which must be adhered to.
28th April 2020
The 'Retirement Pensions (Cross-Border Activities and Cross-Border Transfers) Regulations (the "
Regulations
") came into force on 13
th
 March 2020 by means of Legal Notice 48 of 2020. The Regulations transpose certain provisions of Directive (EU) 2016/2341 (the "
Directive
"), more commonly referred to as the IORP II Directive. While many of the Directive's provisions have as their main objective the provision of adequate protection of members and beneficiaries of occupational retirement schemes, the Directive also intends to further facilitate pension schemes by reducing barriers to cross-border activity, with the aim of encouraging cross-border pension provisions.
28th April 2020
When terminating on grounds of redundancy, an employer must always follow the 
last in, first out rule
. Thus, the last person engaged within a class of employees affected by the redundancy should be the first to be made redundant.
28th April 2020
Due to the present circumstances, many employers have had to put into action contingency plans with regards to remote working in order to abide by the public health department's instructions to safeguard the health of their employees.
28th April 2020
While technological developments over the last couple of decades have made this transition to remote working a relatively seamless one, it's important to stay vigilant: working from home can increase risks to employee privacy and company security, making it a growing challenge for employers.
28th April 2020
Amendments were made to the Qualifying Employment in Aviation (Personal Tax) Rules (S.L. 123.168) by means of Legal Notice 120 of 2020 (hereinafter 'Legal Notice') which was published on the 2nd of April 2020. Such amendments shall be applicable retrospectively as from the 1st of January 2020.
23rd April 2020
Act V of 2020 (hereinafter referred to as 'the Act') was published on 3rd March 2020 and provides a number of amendments to various 
financial services
 laws. The most pertinent of these amendments in relation to the shipping and aviation sectors is found in Part V of the Act, which caters for the amendments to the Companies Act, Chapter 386 of the laws of Malta.
1st April 2020
When a yacht is imported in the EU for commercial purposes, it must undergo relative VAT and customs procedures in order to subsequently be imported into the EU. On the other hand, for a yacht to be placed in the EU indefinitely it would need to be registered in an EU member state. In that case, a yacht registration in Malta would be a fiscally advantageous alternative. Thus, yachts intended for commercial use may be imported into the EU via Malta for the relevant VAT and customs procedures to be undertaken. This would then allow the yacht to be chartered out and sail freely within EU waters.
13th March 2020
The UK Home Office was responsible for at least 100 instances of data breaches that violated the country's data protection laws, according to a report published last month by the Independent Chief Inspector of Borders and Immigration.
13th March 2020
The rapidly spreading Coronavirus disease has brought about several queries from both the employer's and the employee's point of view, particularly due to the absence of any formal guidance provided in our legislation for these scenarios. Initially, the Ministry for Health had issued guidance advising individuals to self-quarantine as a precautionary measure. This has been updated and at the time of writing individuals returning from Switzerland, Germany, France, Spain, Italy, China, Singapore, Japan, Iran and South Korea are to observe a mandatory quarantine for 14 days.
25th February 2020
18th February 2020
The Industrial Tribunal recently heard the following four cases simultaneously, (Dr. Jeremy Debono representing the absent Gordon Clark vs Dragonara Gaming Limited, Dr. Jeremy Debono representing the absent Giancarlo Vecchoni vs Dragonara Gaming Limited, Dr. Jeremy Debono representing the absent Andrew Smith vs Dragonara Gaming Limited and Stephen Thornton vs Dragonara Gaming Limited), and awarded abnormally high compensation to the four employees who were made redundant following a transfer of business.
17th February 2020
On the 26th November 2019, the Malta Gaming Authority (''MGA'') published an Explanatory Note setting out the principles which should guide the MGA in its application of enforcement measures when a breach occurs. This Explanatory Note substitutes the Explanatory Note which was issued in May 2016 on the Quantification of Administrative Fines.
6th February 2020
Together with other European law firms, GVZH's regulatory team contributed to a GDPR Enforcement Tracker which was launched by Baker McKenzie. This Tracker provides an extensive overview of the EU enforcement measures which have taken place since the introduction of the General Data Protection Regulation ("GDPR) in May 2018. The tool is intended to report the main decisions of the respective national Data Protection Authorities regarding violations of GDPR.
28th January 2020
Galistair Trading Ltd has received its Air Operator Certificate (AOC) and Air operator License (AOL), which was granted by the Transport Malta Civil Aviation Directorate. Galistair's Airbus A321 is now registered as 9H-VDB and will shortly begin new operations with their GTR flight code.
17th January 2020
GVZH's newest venture:
Ewropa Consultancy Services Limited
, has just been approved as a registered Service Provider under the Consultancy Services Grant Scheme pursuant to the Expression of Interest for Service Providers issued by the Measures and Support Division.
10th January 2020
On 6 November 2019, the EU Commission launched a public consultation on the two so-called Horizontal Block Exemption Regulations. This consultation will run until 12 February 2020, so any feedback needs to be submitted to the Commission by midnight of the 12th February 2020.
17th December 2019
The last quarter of 2019 brought a number of changes to our
data protection legislation
.
13th November 2019
The Malta Gaming Authority ("MGA") has published a guidance note ("Guidelines") laying out the impact that the United Kingdom's ("UK") exit from the European Union ("EU") will have on regulatory affairs within the remit of the MGA. These Guidelines apply to entities established in Malta and operating in the UK, with a UK licence but without a
Maltese Licence
, or entities established in the UK providing services and supplies within Malta.
18th October 2019
BYOD is an acronym for 'bring your own device' and refers to a policy which an employer may implement to regulate the use of personal devices for work-related purposes at the workplace. Such a policy would regulate how employees access privileged company information and software on their personal devices, which devices would be connected to the corporate network. An effective BYOD policy is essentially a set of rules which establishes the level of support which an IT department may provide to employee-owned devices used in the workplace, while safeguarding both employers' and employees' interests.
30th September 2019
On 27th August, Legal Notice 216 of 2019 was published, which grants any person who holds a property of the Government or of the Lands Authority, under a title of revisable perpetual emphyteusis, the right to request the Authority to redeem that property at any time.
8th August 2019
On the 2nd August 2019, Bill 89 of 2019, entitled "Various Financial Services Laws (Amendment) Act, 2019" was published in the Government Gazette to become Act XXVI of 2019. This law will effectively amend the Banking Act (Chapter 371 of the Laws of Malta) and Financial Institutions Act (Chapter 376 of the Laws of Malta), making several amendments to the text of those principal legislative instruments dealing with various elements introduced by the Second Payment Services Directive, or, as it has come to be more affectionately known, "PSD2", as a preference to the more formal and somewhat more taxing reference: "Directive (EU) 2015/2366 of the European Parliament and of the Council of 25 November 2015 on payment services in the internal market, amending Directives 2002/65/EC, 2009/110/EC and 2013/36/EU and Regulation (EU) No 1093/2010, and repealing Directive 2007/64/EC."
22nd July 2019
On 31 May 2019, Malta published the "Consolidated Group (Income Tax) Rules". The rules will come into force as from year of assessment 2020 and the rules introduce the concept of fiscal units into
Maltese tax law
.
8th July 2019
Author: Dr. Ann Bubeja
Several "gig economy" business models have sprung up in Malta over the past few years. Cab-hailing services, outsourcing platforms and courier delivery services, to name a few, have adopted the model of engaging with independent contractors for engagements, rather than undertake the orthodox, and admittedly more bureaucratic, route of hiring employees to perform those tasks.
Any undertaking looking to establish operations in Malta should, however, be careful about designing a business model around "independent contractor" arrangements before taking full account of the Maltese law rules governing the correct classification of such workers as employees, regardless of their contractual designation.
In this piece we will consider the critical question: when is a freelancer treated as an employee in terms of Maltese law?
28th June 2019
Author: Dr. Gayle Kimberley
The use of competition law to regulate the pharmaceutical industry is beginning to see a new impetus. While traditionally competition authorities struggled to use competition law to address the pharmaceutical sector's practices, EU legislators have given a clear political signal that something needs to be done to address anti-competitive practices of pharmaceutical companies which, they believe, are endangering patients' access to affordable and innovative essential medicines.
23rd April 2019
In the case of Joseph Saliba vs Imperial Hotel (Goldvest Company Limited), the facts of the case revolved around Mr Saliba who was employed in various positions within the Hotel Imperial in Sliema until such hotel was acquired by Goldvest Company.
18th April 2019
On the 9th of April 2019 the Immigration Status of British Citizens Resident in Malta on the Withdrawal Date of the United Kingdom from the European Union Regulations, 2019 ("Regulations") were published.
26th March 2019
On the 28th of February 2019 the Maltese Revenue Department published a new set of guidelines for the long term hiring of yachts and the payment of VAT. These guidelines apply to operational leases which have started on or after the 1st of November 2018. The guidelines have a number of similarities to those that were previously in place in Malta, including the principle of effective use and enjoyment which can be found in Article 59A of the VAT Directive.
The VAT guidelines
The guidelines establish a system whereby Maltese VAT is charged on the portion of the lease which is effectively used and enjoyed within EU territorial waters and a ration of such use will need to be established. The lessor is made responsible for showing and proving the portion of the effective use and enjoyment of the vessel in EU waters, and the burden of proof has been shifted completely onto the Lessor, therefore the lessor must maintain adequate records and documentary evidence, to determine the location of the actual effective use and enjoyment of the yacht. The Lessor must effectively prove that the vessel has been used outside EU territorial water to benefit from the reduction in the percentage of VAT applied.
14th March 2019
The first phase of the Malta Gaming Authority's (MGA) sandbox environment was launched on 1 January 2019, for the purpose of accepting virtual financial assets ('VFA') and virtual tokens as valid consideration for the participation in licensed games. This test environment, which is intended to attract innovative business models, allowing them to develop in a contained regulatory environment, is expected to remain operative for a minimum period of ten months and can be extended at the discretion of the MGA.
8th March 2019
Giada Mifsud Calabro has been awarded damages amounting to €10,846 by the Industrial Tribunal after the Tribunal decided in favour of the employee in a case against Union Print Company Limited.
7th March 2019
The Court of Appeal overturned a decision of the Industrial Tribunal given in the names of Marco Pisani vs The AV Warehouse and stated that summary dismissal of an employee must be the exception and not the rule.
25th February 2019
On the 18th of February, the Information and Data Protection Commissioner ("IDPC") imposed a €5,000 fine on the Lands Authority after having investigated a major data breach in November 2018.
21st February 2019
The Court of Appeal in its Inferior Jurisdiction overturned a decision taken by the Court of Magistrates and ordered the payment of a performance bonus owed by the Transport Authority in Malta to one of its employees.
7th February 2019
A new Directive, known as the Work Life Balance Directive, has been proposed to repeal the existing Framework Agreement on Parental Leave, made binding by Council Directive 2010/18/EU.
6th February 2019
The Malta Gaming Authority (the 'MGA') has issued a new directive, The De Minimis Games Directive, Directive 3 of 2019 (the "Directive") which aims to exempt small lotteries and/or raffles from the regulatory regime, which would otherwise be applicable.
24th January 2019
On the 25th May 2018, the same day on which the General Data Protection Regulation ("GDPR") came into effect, complaints were filed against Google by two groups which advocate for privacy rights. The complaints were filed in France with the French data protection authority, the National Commission on Informatics and Liberty ("CNIL"). The complaints alleged that Google did not have a valid legal basis to process user data for the purpose of ad personalization.
21st January 2019
In August of 2018, four Legal Notices were published making amendments to annual leave entitlement, itemised payslips, transfer of business legislation and temporary agency workers. These legal notices were suspended shortly after publication with further legal notices being published in December of 2018 to amend some of the suspended provisions, and bring into force.
10th December 2018
The Conditions of Entry and Residence of Third-Country Nationals in the Framework of an Intra-Corporate Transfer Regulations ("Regulations") were brought into force through Subsidiary Legislation 217.21. These Regulations transpose EU Directive 2014/66/EU into Maltese law.
10th December 2018
The Conditions of Entry and Residence of Third-Country Nationals in the Framework of an Intra-Corporate Transfer Regulations ("Regulations") were brought into force through Subsidiary Legislation 217.21. These Regulations transpose EU Directive 2014/66/EU into Maltese law.
5th December 2018
In today's world, one of a businesses' most valuable asset would be its know-how, client base and trade secrets, all of which are becoming increasingly more difficult to protect with the rate of employment turnover of 2018.
5th December 2018
On the 5th of October 2018, in the case of Doreen Camilleri vs Commissioner for Information and Data Protection, the Court of Appeal reversed a decision previously taken by the Appeals Tribunal for Information and Data Protection and held that an employee's email address constituted personal data.
10th October 2018
The Maltese Government has published the long-awaited legal notices establishing the 1st November 2018 as the date on which the Virtual Financial Assets Act (VFAA) and the Innovative Technology Arrangements (ITAS) Act will come into force.
10th October 2018
On Friday 31st August, the MFSA published a consultation document outlining the Virtual Financial Assets (VFA) Rules for VFA Service Providers, (which include VFA [Crypto]Exchanges). The document is the third and final Chapter of the "Virtual Financial Assets Rulebook". The scope of the Consultation is to obtain industry feedback in relation to Chapter 3 of the Virtual Financial Assets Rulebook; and the Authority's interpretation of the transitory provision provided under Article 62(1)(c) of the Virtual Financial Assets Act (VFAA).
22nd August 2018
During a conference organised by the Malta Institute of Management, Parliamentary Secretary for Financial Services, Digital Economy and Innovation Silvio Schembri, announced that the three crypto-related bills, namely the Malta Digital Innovation Authority Bill, the Innovation Technological Arrangements and Services Bill, and the Virtual Financial Assets Bill will pass through the second reading in Parliament, and in fact yesterday evening the Maltese Parliament finalised the second reading stage. The bills will now move on to the committee stage and then on to the third reading stage. Once the third reading in parliament is concluded the bills will then be presented to the President of Malta for her assent and become law.
27th July 2018
An aircraft whose owner is established in the European Union and is intended for commercial use may be imported through Malta for VAT purposes and thus enabling the aircraft to be in free circulation within the European Union.
This procedure is a full importation procedure and requires the aircraft to be physically present in Malta to undergo the necessary VAT and customs procedures. Most of the paperwork can be processed before the arrival of the aircraft to Malta therefore ensuring minimal turnaround time.
27th July 2018
Communications policy
Regulatory and institutional structure
Summarise the regulatory framework for the communications sector. Do any foreign ownership restrictions apply to communications services?
The regulatory framework for telecommunications in Malta is based on the following primary and secondary legislation:
27th July 2018
Jurisdiction snapshot
Trends and climate
Would you consider your national data protection laws to be ahead or behind of the international curve?
Malta has been proactive in the implementation and development of its national data protection legal framework and is fully compliant with EU standards and best practice. Accordingly, Malta is a member of the EU Article 29 Data Protection Working Party and actively and periodically ensures that all of its policies and best practices are in line with those established by the working party.
27th July 2018
Malta's Parliament has recently approved three bills surrounding blockchain technology and cryptocurrency. These bills were presented by the government in order to instil legal certainty in the sector as well as to address banks' concerns in accepting companies working in the industry.
27th July 2018
It is fair to say that virtual currencies ("VC") and initial coin offerings (ICOs) have been all the rage in 2017 and, while many of the more well-renowned VCs have lost more than 50% of their value in the first quarter of 2018, this new digital asset phenomenon has not shown any signs of relenting.
22nd February 2018
"The rights of minority shareholders are an important and rapidly developing branch of law. It raises difficult questions of principle: the conflicts between the letter and the spirit of the company's constitution; between the sanctity of the bargain between shareholders embodied in the articles and unfair treatment; between giving a remedy which is effective and allowing it to become an institution of abuse; between the attainment of fairness and the amount of money parties can spend on litigation".[1]
13th February 2018
Legal Notice 378 of 2017 has amended the Qualifying Employment in Aviation (Personal Tax) Rules which were originally promulgated in 2016, and amended by means of Legal Notice 1 of 2017.
Under the Qualifying Employment in Aviation (Personal Tax) Rules, which have come into force specifically under the auspices of the Maltese Income Tax Act, expatriates holding an eligible employment and office under a qualifying contract of employment in the aviation industry in Malta may opt to benefit from a reduced flat rate of tax of 15% on their employment income derived in respect of work or duties carried out in Malta. Eligible employment and office under the Rules include the following:
13th February 2018
The transfer of undertakings takes place when a business or undertaking is taken over by another Company (new employer) from the current Company (old employer). Any employee in employment, with the old employer, shall be deemed to be in employment by the new employer who shall also take on all the rights and obligations which the employee had prior to the transfer of the undertaking.
13th February 2018
TRENDS AND REGULATORY CLIMATE
TRENDS
What is the current state of the lending market in your jurisdiction and have any new trends emerged over the last 12 months?
The lending market in Malta has traditionally been a conservative one. This factor contributed significantly towards the stability of Maltese credit institutions and debt security issuers during and after the 2008 credit crisis.
13th February 2018
The Family Business Act (the "Act"), which came into effect on the 1st of January 2017, aims to regulate family businesses and the manner in which they are managed and operated. It also endeavours to ease the process of succession and transfer of the family business.  Through the Act, businesses can structure and register themselves as "family businesses". Once registered, family businesses will be eligible for benefits available under the Act, including assistance or relief given in terms of the Duty and Documents Transfers Act ("DDTA"), Malta Enterprise Act, Business Promotion Act and in terms of any other law as may be prescribed. The legislation includes an initial set of incentives which are immediately available to registered family businesses to assist them throughout their transition process.
13th February 2018
MOVING TOWARDS THE CONCEPT OF A EUROPEAN DATA ECONOMY
Digital data is a fundamental resource for economic progress, job creation, citizen empowerment, competitiveness, and business development. The European Union (EU) must guarantee that data flows across borders and sectors. This data should be available and reusable by stakeholders in an efficient manner and supplemented by superior computing capabilities to scrutinise such data. Indeed, the utilisation of intelligent data supports the production of brand-new products and services, the continued development of such production, the growth of the target market, and the strengthening of research and development.
15th January 2018
The Notified AIF is a new fund regime offered by Malta which allows fund promoters to set up a fund within 10 working days from application to the regulator. The application is a notification submitted to the MFSA and which is spearheaded by the investment manager of the Notified AIF. The latter must be a full-compliant AIFMD manager which will be responsible for effective the monitoring of the NAIF.
15th January 2018
GVZH Advocates provides an array of employment-related solutions including contracts of service, dismissals, redundancies, transfers of employees between undertakings, equal treatment on the workplace and the implementation of appropriate systems and procedures for clients' human resources.
21st July 2017
An "IP", or "internet protocol" is a unique series of numbers allocated to each and every device connected to a network, including and most notable the internet. Similar to your physical  home address to which postal articles are addressed and delivered, internet traffic is delivered to your computer's address i.e. your IP address.
21st July 2017
The recent Legal Notice No. 156 of 2017 ("Leave for Medically Assisted Procreation National Standard Order 2017") has laid down minimum requirements designed to grant a period of paid leave to employees who undergo the process of medically assisted procreation (hereinafter referred to as the "leave") whether in Malta or outside Malta.
9th May 2017
As stated by the European Court of Justice ("ECJ"), the right of employees to paid annual leave is a "particularly important principle of the European Union social law" which cannot be derogated from the competent local authorities or practices, such as collective agreements, and whose implementation by the said authorities or practices must not fall short of the minimum requirements imposed by European law.
17th February 2017
Gambling, from a legal and policy perspective, has been consistently defined by reference to the constitutive elements of involving a monetary consideration, an element of chance, and a prize having some inherent value. Although definitions can vary significantly from one jurisdiction to another, the general consensus has been that a game or scheme that requires players to stake something of value for a prize that is awarded due to the outcome of an uncertain event should be treated as "gambling."
1st February 2017
LEGAL BACKGROUND
In this digital age, there is an increased reliance on the internet as a means of conducting business in a more efficient manner. In recent years, businesses have slowly started to move away from traditional methods of conducting business, to a more online based business. This allows for innovation and development in the business sector.
23rd January 2017
Following a leak in early December, the European Commission has officially published the finalised proposed new legislation which aims to strengthen privacy in electronic communications. The Regulation on Privacy and Electronic Communications ("Proposal") aims to repeal the ePrivacy Directive. These rules will be updating existing laws and bringing them in line with the new General Data Protection Regulation ("GDPR"), forming part of the Digital Single Market Strategy.
3rd January 2017
Following the introduction of the General Data Protection Regulation, the European Commission has been working on reforming the E-Privacy Directive. The draft law was leaked on the 13th of December 2016. Although this is not the final version, we now have a clearer idea of what to expect in the coming months. The Privacy and Electronic Communications Regulation is expected to be finalized by January 2017. Since this is no longer a directive but is now a regulation, there is no need for it to be transposed. It will become effective within 6 months as opposed to the normal 2 year period, which means that companies will have a much shorter time period within which to bring themselves in line with the Regulation.
The most important changes found within the draft Regulation are the following:
Prior consent must be obtained for cookies and any other kind of online tracking techniques (first party analytics are exempted). Nevertheless, when cookies are necessary for technical reasons, there is no need for consent. This means that pop-ups requiring consent for cookies will no longer be necessary.
Privacy by design – device and software manufacturers must set default settings to block cookies by third parties.
New opt-in requirement for direct marketing phone calls. However, Member States may choose to allow such calls on an opt out basis instead. There must be a specific marketing prefix number making these calls easily identifiable.
Direct marketing by electronic communications is only allowed with respect to end users who have given their prior consent.
Information related to the end user's device is now protected.
Publicly available directories must obtain consent from end users (if natural persons) prior to including their personal data in the directory.
Consent may be withdrawn but only at periodic intervals every six months
Fines which may be imposed in the case of a breach of the provisions of this Regulation are the following, depending on the offence in question:

4% of global revenues or €20 million, whichever is higher; or
2% of global revenues or €10 million, whichever is higher, for providers of devices and software who fail in their privacy by default obligations.
Although a revamped privacy regulation is welcome, it is certainly lacking in two important areas: it makes no mention of data retention or encryption. Local Data Protection Authorities will be responsible for the implementation of this Regulation. "OTT" (over the top) services such as Skype, Whatsapp, Facebook and Messenger will be expected to comply, together with traditional telecommunication services providers. The Regulation will have extra territorial effects as even third country websites will be required to conform in order to ensure that website visitors hailing from the European Union will have their rights protected.
3rd January 2017
As a specific form of temporary labour mobility, posting of workershas been a prominent topic of public and political debate during previous decades. Several factors have contributed to the debate.
2nd December 2016
With access to finance becoming more difficult for start-ups and small businesses, the evolution of crowdfunding is becoming an emerging alternative funding source for project owners seeking starting capital.
30th November 2016
The EU Single Accounting Directive 2013/34/EU, which repealed the 4th and 7th Accounting Directives on Individual and Consolidated Accounts, introduced a simplified procedure for financial statement reporting. This Directive was transposed into Maltese law via legal notice 289 of 2015 in virtue of the ministerial powers conferred on the Minister of Finance in virtue of the Accountancy Professions Act (Chap. 281 of the Laws of Malta).
16th November 2016
LEGISLATIVE FRAMEWORK
Monitoring of employees at the workplace is not specifically regulated by Maltese Law. In this respect, one  must refer to the Data Protection Act (Chapter 440 of the Laws of Malta), the European Directive 95/46/EC on processing of personal data and free movement of such data, as well as relevant rulings of the European Court of Justice ("ECJ") and the European Court of Human Rights ("ECHR"), and best common practices.
A principle common to all Member States is that when it comes to working life, employers must strike a balance between monitoring employees and employees' right to a private and family life. In fact, on the one hand, employers have an expectation to safeguard themselves against "wrongdoing" at the place of work, and on the other hand employees have an expectation of privacy.
Therefore, as a matter of principle, monitoring of employees at the place of work must be reasonable, not excessive and not disproportionate.
Legal Briefings
Good governance in the Maltese corporate sector

The importance of companies adopting proper corporate governance practices has grown significantly over the last decade in Malta. In general, effective corporate governance practices are said to provide proper incentives for the board and management to pursue objectives that are in the interests of a company and its shareholders. Corporate governance principles are therefore intended …