Mondini Bonora Ginevra Studio Legale > Milan, Italy > Firm Profile
Mondini Bonora Ginevra Studio Legale
Offices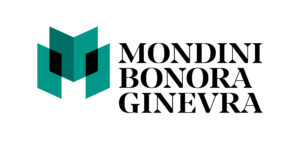 Mondini Bonora Ginevra Studio Legale
Corso di Porta Vittoria, 5
20122 Milan
Italy
Mondini Bonora Ginevra Studio Legale > The Legal 500
Rankings
MONDINI BONORA GINEVRA Studio Legale is viewed by one client as the 'best food law firm in Milan.' Practice head Giorgio Rusconi is well known for his engagement in food law at European and global level, especially through the Food Lawyers' Network Worldwide, of which he is a founding member. Rusconi is 'extremely skilled and knowledgeable' not only in advising clients on all matters pertaining to food law, but also in civil litigation defence, focusing on product liability and operators' obligations in the food sector. Associate Omar Cesana also stands out.
Other key lawyers:
Testimonials
'Very close-knit, competent and multidisciplinary team.'
'Very helpful, friendly and prepared professionals.'
'Availability, ease of dialogue, excellent reaction to requests.'
'Best food law firm in Milan!'
'Giorgio Rusconi is a founding member of the food law community in Europe. He is extremely skilled and knowledgeable in food law.'
Key clients
Acetificio Marcello De Nigris
Affinity Petcare
Appetais
Assobirra
Balconi s.p.a.
Barea
Beretta
Caffitaly
Castel Freres
Cattel
CiGiErre
Consorzio Aceto Balsamico di Modena
Consorzio C3
Coop Nord Ovest
Deliveroo
Distillerie Fratelli Branca
Domca S.A.U.
Domenis 1898
Drogerie markt (DM)
Eat Meat
Enjoy Chips s.r.l.
Expergreen s.r.l.
Ferrero
Fiorital
Forno d'Asolo
Fresspnapf
Gastronomia Toscana
Gimoka
Gricar
Gucci
Humana Italia
KatJES Candies
INEF s.r.l.
Lavazza s.p.a.
Lidl Italia
Mania
Maxi Di
Montefarmaco OTC SPA
Nutraceutical International Corporation
Pagnan s.r.l.
Parmalat
Pasta Sgambaro
Pastificio Rana s.p.a.
Planet farm
Plastica Alfa
Ralpharma
Rigamonti
Roncadin
Rovagnati
Rustichella d'Abruzzo S.p.A
Treasury Wine Estates
Unionplus
Work highlights
Advised the coffee-maker company Gimoka s.r.l. on a multi-jurisdictional project related to the placing on the market of 5 new products in 15 EU and non-EU different countries.
Advising the Italian start-up INEF s.r.l. on the presentation of a novel food dossier about insects.
MONDINI BONORA GINEVRA Studio Legale
was established after the former entities Mondini Rusconi, Bonora e Associati and Rapisardi e Ginevra Avvocati Associati joined forces in early 2021. Both firms were active in the IP field: the former with a focus on copyright, trademarks and competition, the latter on patents and related disputes. The newly formed team is jointly led by
Giorgio Mondini

and
Carlo Ginevra
and combines the two areas of specialisms in a single department. 
Giacomo Bonelli
is a recognised team member with specialism in copyrighted industrial design, models and trademarks.
Fabio Ghiretti
stands out for assisting clients in the music, entertainment, and fashion industries.
Practice head(s):
Giorgio Mondini; Carlo Ginevra
Other key lawyers:
Testimonials
'The lawyers are very knowledgeable and responsive, practical and with a good attitude. Reasonable rates. They are capable to handle very complex matters.'
'Giacomo Bonelli is the perfect contact person for any question concerning copyright and always leads to successful outcomes.'
'Professionalism, dynamism, precision and punctuality.'
'Great competence in patent litigation, and great attention to the customer.'
'Carlo Ginevra: ability to manage legal issues related to complex technologies by effectively focusing on the relevant aspects.'
Key clients
Warner Chappell Music Italiana S.r.l.
Wise Music Group
Telecom Italia (TIM) S.p.a.
Ferrero Spa
Kiko S.p.a.
Feltrinelli
Colgate – Palmolive Commerciale Srl
Rinah S.p.a.
Momo S.r.l.
Kerakoll S.p.A.
Mediasoft S.p.a.
Olimpia Splendid S.p.a.
Laboratories Filorga Cosmetiques Italia
Istituto Ricerche Farmacologiche Mario Negri
Work highlights
Assisted Premiere Music, a Paris-based music publisher, with a plagiarism claim involving a very popular song written by the French musician Gilbert Montagné, called "On va' saimer," and published by Universal Group.
Assisted Momo S.p.A. in obtaining a cross border provisional injunction before the Milan Court to stop using the trademark and domain name towards a Dutch non-official distributor.
MONDINI BONORA GINEVRA Studio Legale
originated in January 2021 with  the merger of Mondini Rusconi, Bonora e Associati and Rapisardi-Ginevra. The newly formed mid-sized entity has IP, corporate and commercial and administrative law as its core business, including litigation related to these areas. The team, which now includes
Claudio Bonora
and
Daniele Giombini
, is led by
Paolo Flavio Mondini
, whose name is well known at a national level for complex corporate litigation and shareholders/board matters. He is often assisted by associate
Guido Bortoluzzi
.
Testimonials
'Paolo Mondini and Aldo Feliciani are professionals of the highest calibre and great competence. Both combine top-notch expertise with clarity in sharing the terms of the issues at stake with clients. Attention in listening, and their availability for a wide-ranging comparison on the problems and related strategies.'
'The Mondini Bonora Ginevra studio carries out its activity with the highest professionalism and customer support in evaluating the defensive and / or conciliatory strategy choices to be undertaken. Great promptness in solving practical problems, indication of alternatives to meet the needs of the client and rapid adaptation to the legal practices management system of the office.'
'Paolo Mondini works with great availability of time for a professional of his level, easily contactable, ready to investigate any issues and to listen to the specific needs of the company. He is also an extremely courteous and humane person, as well as extremely efficient. The documents are prepared in a clear and concise way.'
'The Firm integrates various skills that have proved to be essential for the management of my case, from labour law to industrial law and intellectual property. Being multi-disciplinary is certainly one of the strengths of the firm. In the final analysis, the choice of Studio Mondini Bonora Ginevra turned out to be very valid.'
'The civil / commercial litigation team is well-structured, efficient and flexible. According to the client's needs, other professionals of the firm are involved with specific skills on complex or less recurring issues, for example in the field of intellectual property, as well as in disputes that require in-depth analysis in criminal or administrative matters.'
'A team of very high competence, maximum willingness to listen to the customer's needs, understanding and "grounding" with the concrete possibilities that can actually be practised and implemented in the interests of the customer. The client feels truly assisted and supported, the firm is perceived as a partner and not just a consultant.'
'The main core competencies (tested) range from civil law to commercial through labour law, with particular focus on IP and aspects related to corporate litigation (strong expertise in assembly law and management of arbitrations), banking and commercial law. In the 20/21 Covid context, the maximum flexibility was given by the studio's professionals, through cutting-edge operational and technological solutions and innovations.'
'Carlo Ginevra and Paolo Mondini: tendency to be available 24×24 and wide-ranging backgrounds connected to the ITC and Banking sector. Excellent ability to interact and communicate with "non-professionals ". Knowledge and command of the English language is another strong point.  Special mention to Andrea Marchetti for professionalism, knowledge of unfair competition issues and great availability.'
Key clients
ENI
ANAS
Noicompriamoauto
RAI
Ferrero
BCC Brianza e Laghi
Banca Popolare di Sondrio
Librerie Feltrinelli
Percassi Group
Warner Music
NEW CRAZY COLORS
Trebi Adr
Work highlights
Advises ANAS on a complex litigation case concerning the governance of a company that operates the Mont Blanc Tunnel, which runs beneath the mountains between France and Italy.
Advising the Bettineschi's family in an intricate litigation case between the shareholders for the control of Trebi Generalconsult, which is a leading software company for financial activity.
Advising Librerie Feltrinelli, a national leading company in distribution of books and music, on a litigation for recovering damages against the land-owner of a shop in Rome.
MONDINI BONORA GINEVRA Studio Legale
combines the TMT knowledge of the firms Mondini Rusconi, Bonora e Associati and Rapisardi e Ginevra Avvocati Associati, which merged in early 2021. Mondini Rusconi was particularly strong in copyright work for the entertainment sector. Here
Silvia Mondini
, whose expertise covers TV rights and new media, web platforms and social networks, is one of the key figures together with
Giorgio Mondini

. The duo head the practice.
Practice head(s):
Silvia Mondini; Giorgio Mondini
Testimonials
'Ability to understand the client's business needs and consequently to propose legal solutions in support of the business. This is an uncommon feature because other law firms often tend to impose standard solutions that are not always instrumental to the client's business.'
'Silvia Mondini is very prompt in replying and available when requested by the customer.'
'Mondini Bonora Ginevra is characterized by a close-knit and highly specialized team, in which the specific skills of the individuals complement each other, offering the client both a precious overview of the macro-subject and an in-depth focus on the individual issues that are part of it and interest the customer. Compared to other firms, one can appreciate the constant, diligent and patient availability for comparison, often with the confirmation of telephone appointments for urgent clarification even within the same day as the request received by the client.'
'The specific experience in the sector, combined with the multidisciplinary approach, is a great asset. Ability to relate in international contexts.'
'Silvia Mondini: competence, promptness with which she approaches the problem, ability to dialogue with interlocutors of various kinds and backgrounds and ability to know how to work as a team when the situation requires one.'
Key clients
Feltrinelli Education S.r.l.
Univideo
Notorious Pictures S.p.a.
Velux Italia S.p.a.
Kora Sistemi Informatici
Show Bees S.r.l.
Nexo Digital S.r.l.
Ponderosa Music & Arts S.r.l.
Tidal
Lotterie Nazionali S.r.l.
Work highlights
Assisted Feltrinelli Education S.r.l., a company of the Feltrinelli group, one of the most important Italian book publishing company, in the launch of Italy's first digital platform for lifelong learning for authors.
Assisting Univideo in a proceeding brought against the most representative associations in the video sector and SIAE before AGCM, the Italian antitrust authority.
Assisted Nexo Digital S.r.l. in the launch of its online platform for the streaming of films, documentaries, operas, ballets, concerts, series and television programmes.
Mondini Bonora Ginevra Studio Legale
has a long track record in assisting retailers such as Nike, Converse and Ktm Sportmotorcycle, among others. Dutch retailer Action was also added to the firm's client portfolio in 2021.
Luca Tiberi
is the key contact.
Mondini Bonora Ginevra Studio Legale >
Firm Profile
The firm: Founded by the professionals of the historic Milanese firms Mondini Rusconi (founded in 1969), Bonora e Associati (founded in 2000) and Rapisardi e Ginevra (active for more than 50 years), Mondini Bonora Ginevra represents a point of reference in the fields of industrial, commercial, banking and financial law.
We operate successfully and with dedication in all areas of commercial law, with a special focus on intellectual property, corporate, banking and finance law, as well as the utilities and energy sectors, employment law and data protection. In all areas we offer out-of-court advice and assist in litigation and arbitration. Our lawyers have specialist skills but maintain a solid generalist base, which is necessary to address complex issues.
We provide legal services specific to the industry sector in which our national and international clients operate. We are aware of the importance of a thorough understanding of the business in question, which is why we have combined our activities by practice area with those by industry sector. Our lawyers are distinguished by a specialist approach to support management in making strategic business decisions.
Our aim is to ensure highly specialised legal services on an independent basis, with a focus on a personal, trusting, and long-term relationship with clients and a practical and proactive approach.
Staff Figures
Number of lawyers : 30
Languages
English French German