Law Offices of Jean-Charles S. Gardetto > Monaco, Monaco > Firm Profile
Law Offices of Jean-Charles S. Gardetto
Offices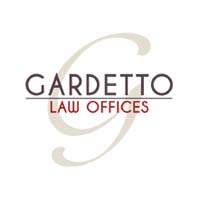 Law Offices of Jean-Charles S. Gardetto
19 BOULEVARD DES MOULINS
MONTE-CARLO
MC 98000 MONACO
Monaco
Law Offices of Jean-Charles S. Gardetto > The Legal 500
Rankings
Law Offices of Jean-Charles S. Gardetto
stands as a '
top-class Monegasque law practice
', according to sources. The group has a marked international focus and advises on a diverse range of cross-border issues, with strong skill sets in financial products, insurance, business incorporations, real estate and IP. The firm is also active in contentious matters, including commercial litigation and arbitration.
Jean-Charles Gardetto
 has '
deep expertise in international corporate and tax matters
' and handles both transactions and litigation. In 2021, senior associate
Jérôme Croué
was promoted to deputy practice manager and co-ordinates the business law department.
Practice head(s):
Jean-Charles Gardetto; Virginie Pauly-Mulot; Jérôme Croué
Testimonials
'Top-class Monegasque law practice led by the hugely impressive Jean – Charles Gardetto. Excellent all-round legal advice provided in all areas of law.'
'Extremely well-connected and knowledgeable local practice.'
'Gardetto is one of the rare true lawyers from Monaco, who has a deep expertise in international corporate and tax matters. He is responsive, practical, creative, professional and capable of saying no.'
'Jean-Charles Gardetto is very experienced, competent and knowledgeable of the local legal system. His team is also equally competent.'
Law Offices of Jean-Charles S. Gardetto
's private client department is a key pillar of the firm, representing around half of the work undertaken by the practice. This strategic importance is evidenced through its broad focus, which encompasses family law, trusts and estates, protection of vulnerable adults, tax, data protection and white-collar criminal law.
Jean-Charles Gardetto
oversees the group and handles both contentious and non-contentious private law matters, including family law, private international law and white-collar criminal law. Senior associate
Laurie Dimitrov
co-ordinates the family and estate law team and has a strong record in cross-border divorces and child custody cases.
Practice head(s):
Jean-Charles Gardetto; Laurie Dimitrov
Law Offices of Jean-Charles S. Gardetto >
Firm Profile
The firm: The Law Offices of Jean-Charles S. Gardetto (Gardetto), founded in 1988 by Jean-Charles S. Gardetto , a member of the Monaco Bar and a former president of the Bar Association, are a Monaco-based law firm working within the areas of litigation and legal advice.
Jean-Charles S. Gardetto, Attorney at law (Avocat-Défenseur) admitted to the Bar of Monaco in 1988, has built up a practice handling both advice and litigation in the Principality of Monaco, and covering several areas of law.
Backed by law degrees from both French and American universities, Jean-Charles S. Gardetto soon built up the international client portfolio that has determined the firm's general direction.
The Law Offices of Jean-Charles S. Gardetto currently comprises eleven multilingual legal practitioners: a partner, Attorney at law, Jean-Charles S. Gardetto and ten associates, graduates of universities in France and abroad, spanning all the main practice areas.
The firm offers its clients, Monegasque and foreign nationals alike, a highly skilled and professional team who between them possess all the competencies required to tackle a comprehensive range of legal issues, including both litigation and advisory work, and to resolve the most complex situations.
Gardetto can offer legal advice to its clients beyond the borders of the Principality thanks to a network of international correspondents (the firm is a member of Lex Mundi, Interlaw, Multilaw, and The Society of Trusts and Estates Practicioners) .
Areas of practice: Gardetto provides  local and foreign clients (individuals and corporate entities) with the legal expertise of a team that, through the complementarity of its members, is in a position to handle any legal issue before any court, to advise on the implementation of a wide range of projects and to assist clients wishing to settle in the Principality of Monaco. The firm has a strong international focus both in terms of the diversity of the clients using its services and the nature of the cases it handles. Correspondent lawyers abroad enable the firm to support its clients beyond the borders of Monaco.
Backed by all the experience and competence of its associates, the firm provides quality advice and legal services in all the main fields of law, particularly in civil law: contracts, torts, family law (divorces, estate inheritance, child custody, child abduction, vulnerable adults), construction and real estate, guarantees, commercial law, company law, banking and finance law, intellectual property law, labour and employment law, white-collar crime, civil procedure and international private law.
The firm benefits of the ISO 9001 certification for the quality of its services.
The firm has built up a substantial overseas practice and is frequently called upon to handle cases with international dimensions, such as the drafting of international contracts, start-ups of overseas companies in the Principality, overseas debt recovery, international estate inheritance, foreign investment, divorce between spouses of different nationalities, international child abductions, and the recognition and enforcement of decisions rendered by foreign courts (exequatur).
Gardetto combines competencies of the highest order with a personalised approach.
It focuses on establishing a relationship built on respect and trust with each of its clients, whether private or corporate, to help the firm identify their needs accurately.
Clients' interests are primordial, and the firm guarantees a listening ear, constant availability and a rapid response, followed by a bespoke solution tailored to their particular requirements.
The Gardetto team is made up of legal practitioners qualified in a range of legal areas, and committed to offering a quality service based on rigour and effectiveness.
It is frequently consulted on complex legal cases, both local and international in scope. In addition, it works closely with leading overseas firms based in Europe and beyond.
Staff Figures
Number of lawyers : 11
Languages
English French Italian Spanish Russian Polish
Memberships
Interlegal IBA UIA ABA (American Bar Association) Lex Mundi - The World's Leading Association of Independent Law Firms INTERLAW Multilaw Society of Trusts & Estates Practitioners (STEP)
Other
Contacts : Jean-Charles S GARDETTO Contacts : Virginie PAULY-MULOT
Interviews
Jean-Charles S. Gardetto, Managing Partner
Managing partner Jean-Charles S. Gardetto explains how Law Offices of Jean-Charles S. Gardetto is adapting to clients' changing needs.
What do you see as the main points that differentiate you from your competitors?
We are the most international law firm in Monaco. We work mainly for foreign clients, either corporate clients or High Net Worth Individuals .
We pay great attention to maintain and develop a strong international practice:
Firstly, due to my US legal background, my firm may be considered as the first law firm in Monaco which focused its services towards international clients
Since its foundation 30 years ago, the firm built a strong network of international clients and foreign law firms
Associates of the firm are thus working daily with a foreign base clientele
We thus developed a working approach which perfectly matches what is expected from foreign law firms and global corporations, which can be summed up as: reactivity and pragmatism
All members of the team are capable of working in French and English.
We are very much used to handling International Private Law issues due to the international character of our client base.
In addition although we are a boutique firm, the team is big enough and sufficiently diverse in terms of competences to assist our clients in a variety of circumstances both in the areas of counsel and litigation.
Which practices do you see growing in the next 12 months? What are the drivers behind that?
We are developing tax, personal data protection and white collar crime practices.
Also our firm is more and more active in the fields of corporate and banking laws.
As regards corporate law, I would explain this trend by the fact that more and more foreign entrepreneurs are willing to set up their activities in Monaco which they perceive as a safe environment both to manage their business and relocate their family. We are handling for them the incorporation process, their financing, etc.  This trend is also due to the fact that the Government of Monaco is actively attracting entrepreneurs by offering incentives to startuppers.
Our banking practice is also more and more active. I would explain it by the increasing regulation in the banking industry, and especially the Common Reporting Standard of the OECD and the Mifid 2 European Directive applicable to the Monegasque banking sector. We assist more and more Monegasque banks willing to ensure that they fully comply with these increasing regulations.
What's the main change you've made in the company that will benefit clients?
We are in the process of hiring two new experienced associates to complement our team of 7 law practitioners. Moreover we permanently upgrade our internal processes as part of our ISO 9001 certification in order to always offer the best services to the clients at the highest level of competence and on a timely basis.
We also acquired a new law office management software and new equipment to facilitate the work on the files and to provide more transparency in the billing system. Clients are really enjoying this full transparency as they know exactly what they pay for.
How is technology changing the way you interact with your clients, and the services you can provide them?
Over the last decades, the firm adapted itself to the development of new technologies. I would say that thanks to new technologies, our cases are handled more swiftly and the communication with our clients has improved.  We also thrive in adapting and developing new technology tools to continuously improve the relationship with our clients.
For instance, as mentioned, we recently implemented a new software for the management of the firm, in particular the billing. It fully satisfies our clients. We are also in the process of updating our website to offer our clients a better source of information on the firm.
Can you give us a practical example of how you have helped a client to add value to their business?
We recently assisted an international yacht company in regularizing and updating its status with the Monaco Trade and Industry Registry further to a contentious buyout by our client of a Monaco target company operating in the yacht industry.
Due to the dispute between our client and the former managers, the legal representatives of our client were no longer authorized to act on behalf of the company which resulted in a freeze of its business activity. Thanks to our active negotiations and interactions with the Monaco Trade and Industry Registry, we enabled our client to resume their business prosperously.
We regularly assist foreign entrepreneurs and companies in setting up a legal entity in Monaco and their managers to apply for residency in Monaco.
Where do you see your company in three years' time?
Our firm has been flourishing since 30 years. We believe that in three years our team will have grown more and that we will have developed our activities both in the corporate field and towards private clients.
We also continuously educate ourselves in the fast-changing legal framework such as the banking laws, and more recently the new Monegasque Act on International Private Law which is bringing a great change in the Monaco legal industry. We believe that the firm will remain strongly oriented towards international clients although available for assistance to local entities.