Jordanov, Ignatov, Ivanov Law Firm > Sofia, Bulgaria > Firm Profile
Jordanov, Ignatov, Ivanov Law Firm
Offices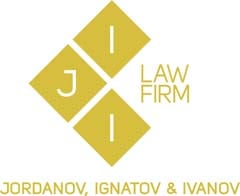 Jordanov, Ignatov, Ivanov Law Firm
15A KRUM KIULIAVKOV STR
8TH FLOOR
1172 SOFIA
Bulgaria
Jordanov, Ignatov, Ivanov Law Firm > The Legal 500
Rankings
Praised for its 'regulatory knowledge and business understanding, which helps them to successfully navigate complex legal proceedings', Jordanov, Ignatov, Ivanov Law Firm is noted for its expertise in energy disputes. The team is engaged by the Bulgarian state in a case concerning the allocation of greenhouse gas allowances within the framework of the EU Emissions Trading System. Litigator and arbitrator Dimitar Ivanov, who focuses on construction disputes and corporate litigation, jointly leads the practice alongside Ivan Jordanov, while senior associate Svilen Babachev is another key member of the team.
Practice head(s):
Dimitar Ivanov; Ivan Jordanov
Other key lawyers:
Testimonials
'The team members with whom we closely work on litigation matters are Mr. Dimitar Ivanov and Mr. Svilen Babachev. We would recognise them as brilliant litigators. They are both very experienced, with the ability to outline the best possible litigation strategy for each case. They are always very responsive and perfectly address our needs and concerns.' 
'JII's dispute resolution and arbitration practice is known for its extraordinary experience in high-value, high stake disputes across different industries and before different venues. JII stands out for its impressive success rate in domestic litigation and international arbitration. Their lawyers possess deep theoretical knowledge in combination with extreme attention to detail and strategical thinking. Overall, they are a safe bet for any in-house counsel seeking advice for complex, multidisciplinary or high-value disputes.' 
'We mostly work with Dimitar Ivanov and senior associate Svilen Babachev. They are pro-active and very diligent in handling our disputes. They both provide quality legal support and defense up to the professional and ethical standards we expect. Besides, they are very skillful in handling the court hearings and modelling the correct dispute strategy.' 
'The advocates react quickly and adequately. Their advice is useful and adds value to our work.' 
'The leading partner Mr. Dimitar Ivanov is one of the best litigators I know and I have had the honour to work with. He is precise, efficient and very experienced. The depth of his expertise makes him invaluable in complex cases requiring strategic planning. The senior associate Mr. Svilen Babachev is an excellent professional who works with passion and dedication backed by his solid theoretical knowledge.' 
'Jordanov, Ignatov, Ivanov's litigation department is renowned for its experience and efficiency. They have an impeccable reputation, unparalleled regulatory knowledge and business understanding, which helps them to successfully navigate through complex legal proceedings. They are efficient in terms of time and budgeting and always very responsive to our inquiries. We are very satisfied with their overall performance and intend to work with them for the future.' 
'We work closely with partner Dimitar Ivanov who heads the firm's dispute resolution department. He is an outstanding litigator who is very passionate about his profession. Dimitar is able to formulate and flawlessly execute complex legal strategies but if the situation requires, he can quickly adapt to the new circumstances in order to achieve the best outcome for the client. Another excellent lawyer we have the honour to work with is Svilen Babachev. Svilen displays extreme professionalism, commitment to client's interests and punctuality.' 
'The team is very competent and responds quickly when we need them. They have a deep knowledge of the legal matter we assign to them, not only from pure legal but also from a business perspective. We highly value our relationship.' 
Key clients
Core Construction
Ministry of Energy
Coca-Cola
Bulgarian Energy Holding
National Palace of Culture
Fais Group
Polaris 8
Esha Bulgaria
Pleven Retail Centre
Bulgarian Property Developments (part of Tavistock Group)
Lindner Holding Bulgaria
Karnobatev
Varna Logistics
Consumers Legal Aid Association
Active Mind
Thrax Invest
Protosult
Ivisia
Mundus Services
Behr-Hella Thermocontrol
Iztok Parkside
Work highlights
Representing the Ministry of Energy in complaints filed before the Supreme Administrative Court seeking to repeal the decision of the Bulgarian Council of Ministers to restart of the Belene Nuclear Power Plant project.
Representing the Bulgarian state in a dispute concerning the allocation of greenhouse gas allowances within the framework of the EU Emissions Trading System (the Directive 2003/87/EC).
Defending the Bulgarian state in two trials, arising from a concession agreement executed by the State back in 1999 for a period of 30 years.
Jordanov, Ignatov, Ivanov Law Firm
continues to be entrusted by the state government to advise on disputes and significant projects, such as acting for the Ministry of Energy on restarting the construction of the Belene Nuclear Power Plant. The team also counts Energy Holding and National Electricity Company among its key list of clients.
Ivan Jordanov
jointly leads the practice alongside
Rumen Ignatov
, while litigator and arbitrator
Dimitar Ivanov
 is another key member of the team.
Practice head(s):
Ivan Jordanov; Rumen Ignatov
Other key lawyers:
Testimonials
'Responsible, correct, make good studies, know their client and have a good attitude.'
'The strengths and key capabilities compared to other firms are the good communication and understanding of the client's cases and needs for legal checks – the firm knows the environment in which the client operates and checks all issues needed with in-depth approach, considering all aspects and factors.'
'The people are very efficient, with excellent understanding of the matters – they do their best to help.'
Key clients
Bulgarian Ministry of Energy
National Electric Company
Bulgarian Energy Holding
Varna Logistics
Mott MacDonald (Bulgaria)
Polaris 8
Work highlights
Assisted the State with the re-negotiation of the 1999 concession agreement of Chelopech underground gold-copper mine.
Adviseing the Ministry of Energy on the legal steps of the tender procedure for choosing a strategic investor for Belene Nuclear Power Plant project, as well as on the diverse compliance and legal matters.
Advising Polaris 8 on various compliance and regulatory issues pertaining to its mining operations.
Jordanov, Ignatov, Ivanov Law Firm
counts government departments, including the Bulgarian Ministry of Energy, and multinational and national companies, such as Coca-Cola Hellenic Bottling Company, among its roster of clients.
Dimitar Ivanov
 leads the group and is supported by senior associate
Svetlana Valeva
. Both team members, who are commended for '
their in-depth knowledge and practice in competition issues
', have been representing facilities management company Mundus Services in a high-stakes unfair competition case.
Other key lawyers:
Testimonials
'JII's EU and competition practice has impressed us with their efficiency, extreme diligence, solid theoretical background and integrity. They possess superb regulatory knowledge and deep insight into the technical aspects of various industries, which sets them apart from other law firms. To the best of my knowledge JII is one of the few law firms in Bulgaria with extensive experience in state aid and competition matters on international scale.'
'I would like to note partner Dimitar Ivanov and his colleague Svetlana Valeva for their in-depth knowledge and practice in competition issues. They are always up to date with the new business and technological trends in our sector.'
'Jordanov, Ignatov & Ivanov has an extremely competent team in the areas of competition and corporate law and demonstrate excellent understanding of business issues.'
'I know the leading partner Dimitar Ivanov for many years. He is very creative and extremely professional in his approach to legal cases. I found his business acumen, responsiveness and forward thinking to be most impressive. Another team member I want to recommend is senior associate Svetlana Valeva. She consistently exhibits great skill and litigation prowess which has earned her the recognition of her colleagues. Overall, Dimitar and his team are of the highest calibre.'
'Our relationship with Jordanov, Ignatov & Ivanov Law Firm has been very productive and successful for more than 10 years. The team comprises highly- qualified and motivated individuals with extensive expertise in competition and consumer protection law. The legal help and precious legal advice for our marketing initiatives rendered so far by the team is highly appreciated.'
'Dimitar Ivanov and Svetlana Valeva are both very experienced professionals in competition and consumer protection and are able to provide fast, adequate and excellent legal solutions, helping us to achieve our business and marketing goals.'
'Dimitar Ivanov is a unique litigator who possess substantive knowledge in the field. He is aware of all legal aspects of competition and consumer protection law and can provide the most appropriate legal advice for any situation. Svetlana Valeva demonstrates a deep understanding of the practice of the Commission for Protection of Competition, the Consumer Protection Commission, the Supreme Administrative Court and the Administrative courts. She is an excellent strategy maker and planner. Her risk analysis of any initiative of the company proved to be sophisticated, detailed and most importantly proper and adequate.'
Key clients
Globulinks
Ministry of Energy
Coca Cola Hellenic Bottling Company
Xella Bulgaria
Leader 96
New Market
Mundus Services
UVI United Vision
Aqua Lens
Lenses BG
Effect 2002
Genik Kafe Reshenia
SP Rentals
Respiron East Europe
Smart Organic
Work highlights
Advised the Bulgarian Ministry of Energy on certain state aid and competition aspects of the new rules which aim to maintain the system's alignment with the overarching EU climate policy objectives.
Representing Mundus Services before the Bulgarian Competition body against a competitor who is accused of employing various unfair market practices such as dumping, trademark imitation and client poaching.
Retained to advise and defend Respiron East Europe in a dispute with one of its main competitors arising from unlawful comparative advertising and other unlawful competition actions.
Jordanov, Ignatov, Ivanov Law Firm
 has a strong track record in high-end urban developments, as demonstrated by the team's ongoing advice to Bulgarian Property Developments on the 100,000m² commercial and residential project in the centre of Sofia. Managing partner and corporate real estate practitioner
Ivan Jordanov
, jointly leads the practice group alongside senior partner 
Rumen Ignatov
, who is praised as '
an extraordinary expert
' in commercial real estate matters. Senior associate
Nikolay Ignatov
 is another key member of the team.
Practice head(s):
Ivan Jordanov; Rumen Ignatov
Other key lawyers:
Testimonials
'Since its incorporation, our company has been using the services of Jordanov, Ignatov & Ivanov law firm. The simple reason to trust them for all these years is that they have been absolute professionals in any case assigned, no matter its complexity or value. Our business is in the sphere of real estate and construction and we have faced very tough challenges.
'In all complicated cases, we rely on Jordanov, Ignatov & Ivanov as our external legal provider. They have remarkable experience in the field of real estate and construction. Apart from that, they have proved to be very loyal and supportive, which I personally evaluate highly.' 
'The managing partner Mr. Rumen Iganatov is an extraordinary expert in his field. Senior Associate Nikolay Ignatov has exceptional knowledge of the regulatory and administrative procedures which has saved us great deal of time. They are both great in converting their unique experience and profound understanding of the market into the best advice for the client.' 
'Jordanov, Ignatov & Ivanov is a law firm with vast expertise in the real estate and construction and we are delighted to work with it.' 
'For real estate and construction matters we closely work with Mr. Nikolay Ignatov and Mr. Rumen Ignatov. We highly value their professional attitude and precise legal solution for the complex legal issues we have assigned to them.' 
'The partners and associates I have worked with are great professionals. There is a good collaboration within the team.' 
'We predominantly work with Mr. Rumen Ignatov and Mr. Nikolay Ignatov. They are both excellent lawyers, showing in-depth knowledge of the sector. They always approach our assignments with high professionalism and devotion. Based on our experience so far, we are confident that we will always be provided with the most effective legal solutions notwithstanding the level of complexity of our case.' 
'We work primarily with Mr. Ivan Jordanov and Mr. Nikolay Ignatov. We highly appreciate their professionalism, knowledge of the real estate and construction sector, and business oriented attitude. Their reactions have proven to be very prompt and precise in complex cases when time is of essence. These qualities have been essential for us.' 
Key clients
Arco Vara
Varna Logistics
Bulgarian Property Developments
Fairplay International
BPD Ring Road
Bulgarian Property Developments
Lindner Bulgaria
Mundus Services
Arpino
Bulgarian Land Developments
Core Construction
BPD Industrial Real Estates Fund REIT
Smart Organic
U Pro 2018
AAA Partners
New Spring Ventures
Epsilon Bul/Group of Israeli private investors
Isha Asha
Private Investors
Work highlights
Advising Bulgarian Property Developments on the development of a commercial and residential project, which will be constructed on the site of its old warehousing and industrial facility, a 100,000m² plot in the Lozenetz district.
Advising Arco Vara on all aspects of the preparatory phase of the first stage of Botanica Lozen, a project for the development of a luxury residential complex with sport facilities, shops, kindergarten, etc.
Advised BPD Ringroad during the preparatory and construction stage for the second phase of the Sofia Ring Logistics Park which will provide high-tech premises for the storage of drugs.
The team at
Jordanov, Ignatov, Ivanov Law Firm
acts for telecoms companies and IT solution providers on a broad range of matters, which often involve a cross-border element, including regulatory issues, IP compliance, construction and commissioning of new facilities and protection of customers' rights, to name a few. 
Rumen Ignatov
, who specialises in IP mandates, leads the TMT practice group.
Testimonials
'The law firm has very qualified team of lawyers, who possess in depth knowledge and are capable of solving complex legal matters in all spheres of law.'
'One can rely on them not only for the daily legal issues but also for dispute resolution and litigation procedures.'
'They are proactive, responsive and very much aware of the business climate and innovations in Bulgaria.'
'Sustainability is one important factor for us, as we are working with a small but stable team. For 5 years, the same team has been supporting us and we were able to create an excellent relationship and understanding with them.'
Key clients
Vivansa
Turk Telekom International BG
NET 365
Transmetrics
LAUNCHub Ventures
Leader 96
Venture Vision
LensesBG
Bica Services
Power Drone
Sports Module
Anthill
Sciant
Work highlights
Consulting Vivansa on cross-border projects involving situation analysis and review of international best practice in implementing a new NCTS, as well as twinning a project under IPA 2012 "Modernisation of the Albanian Customs Administration".
Advising Sports Module on software leasing and service level agreements with its major domestic and international clients.
Retained by Leader 96 in connection with a cross-border trademark dispute.
Jordanov, Ignatov, Ivanov Law Firm >
Firm Profile
The firm: Jordanov, Ignatov, Ivanov Law Firm (JII) was established in 1997 by Ivan Jordanov. Since then it has steadily grown into a well regarded and prominent law practice with a national reputation. JII has proven itself to be one of the leading law firms in the fields of litigation and arbitration, corporate and commercial law, energy law, real estate and construction law.
JII's priority is to deliver tailor-made solutions and to build strong relationships with its partners, based on mutual respect, trust and confidence. The firm's clients include international and local investors, state enterprises, banks, real estate developers, distribution and retail companies. The firm consists of professionals who graduated from Bulgarian and foreign universities, and provides legal services in Bulgarian, English, German, Russian and Spanish.
Areas of practice: JII has positioned itself among the leading law firms in the area of energy and natural resources law by counselling foreign and local investors, state-owned companies and government entities. The firm plays an important role in the structuring of several major energy projects, including nuclear and gas pipeline projects of national and European importance.
The firm has developed an excellent litigation practice, which includes representation before civil and administrative courts, as well as before arbitration authorities. It offers litigation and arbitration services relating to commercial, labour, tax, privatisation disputes, debt collection procedures and alternative dispute resolution. JII's international arbitration practice is focused on commercial disputes. The firm has been involved in a number of high-profile arbitration cases before the ICC International Court of Arbitration representing clients that include a major electricity company, the Bulgarian Privatisation Agency and others. The amount in controversy that JII's litigation practice-handled exceeds €1bn.
The firm's corporate law practice is focused on mergers and acquisitions (M&A). JII advised a number of clients on planning, structuring and executing M&A of domestic public and/or private companies. The firm provides a full range of services, including legal and tax due diligence, deal structuring, negotiations, drafting of contracts, and support in obtaining approvals from the relevant authorities. The firm was the leading consultant structuring the acquisition transaction of the largest office and technological park on the Balkans.
The real estate practice has always been one of the most important and successful pillars of JII. The firm has been involved in many of the landmark real estate transactions in recent Bulgarian history. To its international and local clients, the firm offers the full scope of legal services such as assisting in real estate transactions, due diligence, property acquisitions, financing, and real estate management and leasing.
JII is actively trying to support international investors, local and foreign entrepreneurs and start-ups in setting up their businesses in Bulgaria and in the Balkan region. The very first 'A-Class Investor' certificate issued in Bulgaria was obtained with the support of JII.
The firm is collaborating with seed and acceleration funds, and members of the JII team participate in mentor-led programs in order to help young entrepreneurs grow their businesses faster. JII offers the full range of corporate law services, including advice on appropriate business structures, incorporation of holding and subsidiary companies, branches and joint ventures.
Main Contacts
| Department | Name | Email | Telephone |
| --- | --- | --- | --- |
| Litigation and arbitration | Dimitar Ivanov | | |
| Energy | Rumen Ignatov | | |
| Corporate | Nikolay Ignatov | | |
| Corporate | Venera Ervenlieva | | |
| Civil | Svetlana Valeva | | |
| Tax | Dimitar Ivanov | | |
| Intellectual property | Darina Gospodinova | | |
| Real estate and construction | Ivan Jordanov | | |
| Mergers and acquisitions | Rumen Ignatov | | |
| Insolvency | Dimitar Ivanov | | |
| Labour and social security | Svilen Babachev | | |
| Banking and finance | Nikolay Ignatov | | |
| Privatisation, foreign investments and state aid | Ivan Jordanov | | |
| Privatisation, foreign investments and state aid | Svetlana Valeva | | |
| Competition | Dimitar Ivanov | | |
| Competition | Svetlana Valeva | | |
Staff Figures
Number of lawyers : 11
Languages
Bulgarian English German Russian Spanish