Firm Profile > UGGC Avocats > Paris, France
UGGC Avocats
Offices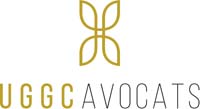 UGGC Avocats
47, RUE DE MONCEAU
75008 PARIS
France
UGGC Avocats > The Legal 500
Rankings
UGGC Avocats >
Firm Profile
Created in 1993, UGGC Law Firm is one of the leading independent business law firms in France. Operating alongside private companies, public entities and individuals, it has a rich range of legal and tax services and a very large capacity for international operations, thanks to its offices or first-class desks in Europe (Paris, Marseille and Brussels), Africa (Casablanca), Asia (Shanghai and Hong Kong) and South America (Sao Paulo and Belo Horizonte).
The firm has over 150 lawyers and makes the needs of its clients and legal excellence a top priority.
Positioned as a "firm of Clients", UGGC is a multidisciplinary law firm, providing its clients with a unique range of expertise:
Always attentive to its clients' needs, UGGC has assisted them in their international ventures by establishing itself in areas strategic for French industry.
UGGC assists its clients, private companies, public entities and individuals, for all their legal and tax matters. Each partner is recognized as one of the best specialists in his field; together, they cover all areas of business law.
As a result of its clients' trust and the stability of its teams, UGGC enjoyed a significant and steady growth of its turnover and staff for over 25 years, without any cycle effect.
Main Contacts
| Department | Name | Email | Telephone |
| --- | --- | --- | --- |
| Mergers & Acquisition | Jean-Jacques Uettwiller | | |
| Mergers & Acquisition | Charles-Emmanuel Prieur | | |
| Mergers & Acquisition | Jean-François Canat | | |
| Mergers & Acquisition | Michel Turon | | |
| Mergers & Acquisition | Edouard Héliot | | |
| Mergers & Acquisition | Jean-Philippe Crot | | |
| Mergers & Acquisition | Ali Bougrine | | |
| Mergers & Acquisition | David Gordon-Krief | | |
| Mergers & Acquisition | Julien Mayeras | | |
| Mergers & Acquisition | Yves Mondellini | | |
| Private Equity/LBO | Michel Turon | | |
| Private Equity/LBO | Julien Mayeras | | |
| Private Equity/LBO | Ali Bougrine | | |
| Private Equity/LBO | Yves Mondellini | | |
| Banking & Finance | Edouard Héliot | | |
| Real Estate | David Gordon-Krief | | |
| Real Estate | Sophie Erignac-Godefroy | | |
| Real Estate | Julien Mayeras | | |
| Real Estate | Philippe Hansen | | |
| Projects | Jean-Jacques Uettwiller | | |
| Projects | Edouard Héliot | | |
| Tax law | Michel Turon | | |
| Tax law | Line-Alexa Glotin | | |
| Tax law | Laetitia Squercioni | | |
| Employment law | Sophie Uettwiller | | |
| Employment law | Jennifer Carrel | | |
| Employment law | Karine Audouze | | |
| Antitrust | Corinne Khayat | | |
| Antitrust | Michel Ponsard | | |
| Antitrust | Malka Marcinkowski | | |
| IP-IT | Elisabeth Logeais | | |
| IP-IT | Corinne Khayat | | |
| IP-IT | Anne-Marie Pecoraro | | |
| Media, communication and entertainment law | Anne-Marie Pecoraro | | |
| Health | Sylvie Welsch | | |
| Litigation & Arbitration | Sylvie Welsch | | |
| Litigation & Arbitration | David Gordon-Krief | | |
| Litigation & Arbitration | Jean-François Canat | | |
| Litigation & Arbitration | Jean-Jacques Uettwiller | | |
| Litigation & Arbitration | Sophie Erignac-Godefroy | | |
| Litigation & Arbitration | Julien Mayeras | | |
| Private Clients | Jean-Jacques Uettwiller | | |
| Private Clients | Michel Turon | | |
| Private Clients | Line-Alexa Glotin | | |
| Restructuring | Thierry Montéran | | |
| Restructuring | Marine Simonnot | | |
| Public law | Thierry Dal Farra | | |
| Public law | Franck Lepron | | |
| Public law | Philippe Hansen | | |
| Public law | Edouard Caupert | | |
| Public law | Benjamin de Sevin | | |
Lawyer Profiles
| Photo | Name | Position | Profile |
| --- | --- | --- | --- |
| | Me Karine Audouze | Karine Audouze joined UGGC from Ogletree in 2019. She has practiced French… | View Profile |
| | Mr Rodolphe Boissau | | View Profile |
| | Me Jennifer Carrel | Jennifer Carrel joined the employment law team at UGGC Law Firm in… | View Profile |
| | Me Thierry Dal Farra | After working as a senior official (at the Legal Affairs Department at… | View Profile |
| | Me David Gordon-Krief | David Gordon-Krief, partner at UGGC Law Firm since 2017 is highly renowned… | View Profile |
| | Me Philippe Hansen | Partner at UGGC Law Firm since 2011, Philippe Hansen has expanded his… | View Profile |
| | Me Corinne Khayat | Corinne Khayat joined UGGC in 2000 as a partner, after a career… | View Profile |
| | Me Franck Lepron | Franck Lepron joined UGGC in 2003 after spending three years in the… | View Profile |
| | Me Elisabeth Logeais | Elisabeth Logeais co-founded the IP-IT practice at UGGC since the establishment of… | View Profile |
| | Me Julien Mayeras | Julien Mayeras, partner, joined UGGC Avocats in 2017 with his team. He… | View Profile |
| | Me Yves Mondellini | Yves Mondellini joined the Corporate Law / Mergers & Acquisitions department of… | View Profile |
| | Mr Thierry Montéran | Thierry Montéran's core business is the right of struggling companies in which… | View Profile |
| | Anne-Marie Pecoraro | With 25 years of experience serving clients of all sizes and types… | View Profile |
| | Me Michel Ponsard | Michel Ponsard is one of the partners in charge of the UGGC… | View Profile |
| | Me Charles-Emmanuel Prieur | Charles-Emmanuel has spent his entire professional career at UGGC. He joined as… | View Profile |
| | Mrs Marine Simonnot | Partner, UGGC Law Firm Chairman of the Insolvency Law Commission of the… | View Profile |
| | Mr Jean-Jacques Uettwiller | Following a career in the private sector and in law firms, Jean-Jacques… | View Profile |
| | Mrs Sylvie Welsch | Partner at UGGC Law Firm, Sylvie Welsch co-heads the litigation departement. She… | View Profile |
| | Me Benjamin de Sevin | There are three main aspects to Benjamin De Sevin's practice. First of… | View Profile |
Staff Figures
Lawyers : 146 Partners : 32
Languages
French English (fluent) Arabic Chinese Italian Spanish Russian
Top Tier Firm Rankings
Firm Rankings