Firm Profile > KPMG Law Advokatfirma AS, Norway > Oslo, Norway
KPMG Law Advokatfirma AS, Norway
Offices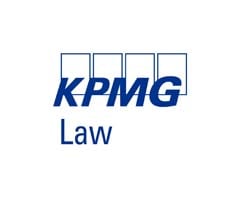 KPMG Law Advokatfirma AS, Norway
Sørkedalsveien 6
P. O. Box 7000
0306 Oslo
Norway
KPMG Law Advokatfirma AS, Norway > The Legal 500
Rankings
Tax Tier 1
KPMG Law Advokatfirma AS, Norway provides 'sustainable solutions to business-critical matters' and has 'unique competence in interpreting complex tax questions'. With substantial expertise in the oil and gas, offshore, energy, real estate, technology and finance sectors, the full-service practice excels in the full spectrum of tax mandates with particular expertise in corporate tax, transfer pricing, indirect tax, litigation and tax planning matters. Across the group's multiple focus areas, Cathrine Bjerke Dalheim leads the global mobility services team, Svein G. Andresen leads on transfer pricing mandates, Per Daniel Nyberg focuses on international tax, Thor Leegaard acts on M&A work, and Oddgeir Kjørsvik handles indirect tax issues. Anders H. Liland is the key contact for tax litigation and Jan Samuelsen excels in petroleum tax work.
Practice head(s):
Anders H. Liland; Thor Leegaard; Jan Samuelsen; Cathrine Bjerke Dalheim; Per Daniel Nyberg
Other key lawyers:
Svein G. Andresen; Oddgeir Kjørsvik
Testimonials
'The combination of subject matter expertise, in-depth knowledge about direct and indirect tax implications as well as relevant industry matters enables KPMG Law Advokatfirma AS to provide sustainable solutions on business critical matters within direct and indirect taxation. They deliver same or better tax work than any other Norwegian firm.'
'Per Daniel Nyberg – in-depth understanding of both commercial and legal aspects which enables him to provide to-the-point guidance on complex business matters as few others, if any, can. He also has excellent capabilities to collaborate across multiple levels of KPMG in Norway. Thor Leegaard – is very technically skilled and a great person to work with. Smart and commercially oriented.'
'Anders H. Liland – has a wealth of experience and is a very good tax technical lawyer. If I had a tax dispute, he is the first to call. He is also truly impressive as a tax lobbyist towards the Norwegian Parliament and is clearly a leading individual. Cathrine B. Dalheim – is very dedicated and highly qualified. Pragmatic with a high level of service. Oddgeir Kjørsvik – provides deep VAT technical knowledge and provides valuable advice in the VAT area.'
'They are skilled within domestic and international tax'
'They are skilled and proactive and know the business they give advice on.'
'Unique competence in considering and interpreting complex legal tax questions.'
'It has been easy to work around issues and questions that need to be resolved. The follow-up from the company has been very good. Value for money is as expected. High professional competence.'
'We have worked with several of their attorneys. Anders H. Liland has been the company's responsible lawyer for all our cases. The lawyers' practical approach to issues and the ability to understand our business, and high professional competence and insight.'
'I believe the KPMG Law Norway is very service-minded and client dedicated. They are up to date on the latest in corporate tax whether that is transfer pricing, new rulings and potential tax issues. In that respect they are proactive and contact us whenever they believe an issue could affect our company. The leading tax law firms are in general very able in their fields. I would say KPMG Law Norway stands out as one of the best. Their strength is that they have many resources and are capable to offer advice in an array of tax issues.'
'My contact point is Per Daniel Nyberg, partner in KPMG Law Norway. Per Daniel is a very pleasant, service-minded and competent representative from KPMG.'
Key clients
Glamox
Sjøvik
Bonheur
BlackRock
Chevron
One-Dyas
Ocean Yield ASA
Energi Norge
Madison Real Estate
Blackstone Real Estate Partners IV
Sichuan Road and Bridge Group
Obraschón Huarte Lain
UPB AS, Latvia
Acciona Infrastructuras SA
NCC Construction AS
Skanska Norge AS
Backegruppen AS
Maersk Drilling
Pareto Securities AS
CGG
Navico
Operating across 11 offices nationwide, KPMG Law Advokatfirma AS, Norway provides legal assistance across the field of real estate law, with particular emphasis on VAT and tax work. The practice has also recently expanded to handle real estate dispute resolution. Tax experts Jan Ove Fredlund in Oslo and Jannicke Knudtzon Rokkan in Bodø jointly lead the team.
Practice head(s):
Jan Ove Fredlund; Jannicke Knudtzon Rokkan
Other key lawyers:
Ola Mæle; Per Daniel Nyberg
Testimonials
'Quick responses and good know-how.'
Key clients
Skanska
Blackstone Real Estate Partners IV
Christian Jakhelln AS
Gunvald Johansen Holding AS
Moonstone Retreat AS
Nordland Betong AS
Nordic Smart House AS
Hyllbekk Eiendom AS
KPMG Law Advokatfirma AS, Norway >
Firm Profile
The firm: KPMG Law Advokatfirma AS was established in 1996 as an independent law firm and a member of the KPMG international network of member firms. The firm has more than 100 legal professionals, including 22 partners. KPMG Law Advokatfirma offers a wide range of tax and legal services, and assists companies manage the complexities of international business.
KPMG Law Advokatfirma AS is a full-service tax practice and a leading Norwegian law firm within international and domestic corporate tax and personnel tax, transfer pricing, VAT and indirect taxes, company and business law, and EU/EEA tax-related matters in addition to litigation and administrative appeal processes.
Across the global network of KPMG member firms, professionals work collaboratively with corporations to develop approaches that meet the unique needs of the clients. KPMG professionals have a 'thinking beyond borders' approach with the aim to deliver long-lasting value to clients and communities. The firm is passionate about building trusting, long-lasting business relationships and delivering broad-ranging approaches to help meet the clients' business needs.
Because the firm's tax and legal professionals take the time to understand business issues, support may be drawn from across a variety of multidisciplinary specialist service lines and networks, and at the same time from the experience and knowledge of audit and advisory colleagues. Such approaches help clients respond to their existing local and international tax and legal issues and drive additional value.
KPMG Law Advokatfirma AS has clients ranging from large international groups to medium-sized and small businesses, including family-owned, private equity-owned and listed enterprises. The firm leverages the vast knowledge, skills and experience across its global network of firms to help clients identify and address their most complex business problems with confidence. Through the experience and knowledge of the firm's professionals and client work, it has built extensive insights into many industries and sectors, especially upstream petroleum, drilling, offshore oil services, real estate, power and utilities, IT/technology, financial sector, seafood and private equity.
Main areas of practice: KPMG Law Advokatfirma AS offer a wide range of domestic and international tax and legal services with dedicated professionals.
Deals advisory, mergers and acquisitions tax: The firm works with clients to identify the building blocks underpinning the business case that need to be tested in the due diligence process and beyond. A range of M&A tax services to corporate and private equity investors to help with domestic and cross-border transactions is offered. With strong sector knowledge and an experienced global network, the firm helps organisations navigate through every stage of a transaction.
Global mobility services: In a rapidly changing work environment, the number of cross-country employments and business travels are constantly increasing. Increased globalisation represents significant talent development possibilities, but also requires that the employees and the employers handle all tax, social security, immigration and employment law matters correctly as legislation varies from jurisdiction to jurisdiction. The specialised team in global mobility services assists companies with policy advice, preparation of employment contracts, social security planning, tax evaluation advice and clarification of immigration requirements. Clients are provided with up-front planning advice necessary to make informed decisions, as well as complying with all requirements connected with cross-border employees and business travellers.
Business law: KPMG provides a wide range of business law services in several jurisdictions. In particular it has vast experience in the fields of M&A, domestic and international labour law and real estate.
Indirect tax services: The firm offers a range of indirect tax services from advisory to governance process and technology, analytics and compliance.
Dispute resolution and controversy: The firm assists clients to protect against, prepare for, and resolve disputes with tax authorities in addition to MAP/APA.
Tax technology: Technology can help effectively to manage tax and provide efficient compliance and validation activity in order to focus on more effective management of risk. KPMG provides tax tech, tools and data analytics services across direct and indirect tax.
Lawyer Profiles
| Photo | Name | Position | Profile |
| --- | --- | --- | --- |
| | Mr Erik Hillestad Aas | Attorney-at-law/Partner Erik Hillestad Aas is head of Global Compliance Management Services (GCMS)… | View Profile |
| | Torbjørn Amundsen | Partner Torbjørn Amundsen is responsible for KPMG's "Foreign Business Services" which offers… | View Profile |
| | Mr Svein G. Andresen | Attorney-at-law/Partner Svein G. Andresen has been with KPMG for 22 years and… | View Profile |
| | Mrs Gjertrud H. Behringer | Attorney-at-law/Partner Gjertrud H. Behringer has been working in the Global Mobility Service… | View Profile |
| | Mrs Cathrine Bjerke Dalheim | Attorney-at-law/Partner Cathrine Bjerke Dalheim is the Head of Global Mobility Services in… | View Profile |
| | Mr Jan Ove Fredlund | Attorney-at-law/Partner Jan Ove Fredlund has extensive experience in giving advice to both… | View Profile |
| | Oddgeir Kjørsvik | Attorney-at-law/Partner Oddgeir Kjørsvik specializes in national and international VAT, advising both national… | View Profile |
| | Mr Tor Henning Rustan Knudsen | | View Profile |
| | Mr Thor Leegaard | Attorney-at-law/Partner Thor Leegaard is part of the corporate tax department and covers… | View Profile |
| | Mr Pedro S. Leite | Pedro S. Leite is an Attorney-at-law and Partner in KPMG. He also… | View Profile |
| | Mr Anders H. Liland | Anders H. Liland, Attorney-at-law/Partner, has been partner since 1993. He specializes in… | View Profile |
| | Mr Per Tore Kraby Lock | Attorney-at-law/Partner Per Tore Kraby Lock has experience from working with clients from… | View Profile |
| | Mrs Tonje Christin Norrvall | Attorney-at-law/Partner Tonje Christin Norrvall has extensive experience in international taxation and social… | View Profile |
| | Mr Per Daniel Nyberg | Attorney-at-law/Partner Per Daniel Nyberg is head of Corporate Tax Services in Norway.… | View Profile |
| | Mr Jan Samuelsen | Attorney-at-law/Partner Jan Samuelsen has more than 30 years experience working with oil… | View Profile |
| | Mr Per Ivar Skinstad | Managing Partner/Attorney-at-law Per Ivar Skinstad is specialized within the following areas: Indirect… | View Profile |
Staff Figures
Number of lawyers : 90 at this office : 52
Languages
English French German Norwegian Polish Scandinavian languages
Memberships
KPMG international network
Other
Other offices : Ålesund Other offices : Bergen Other offices : Bodø Other offices : Haugesund Other offices : Kristiansand Other offices : Sandefjord Other offices : Stavanger Other offices : Tromsø Other offices : Trondheim
Top Tier Firm Rankings
Firm Rankings