Wijn & Stael Advocaten N.V. > Utrecht, Netherlands > Firm Profile
Wijn & Stael Advocaten N.V.
Offices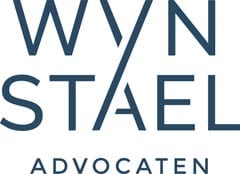 Wijn & Stael Advocaten N.V.
MALIESINGEL 20
3581 BE UTRECHT
PO BOX 354, 3500 AJ UTRECHT
Netherlands
Wijn & Stael Advocaten N.V. > The Legal 500
Rankings
Based in Utrecht, the independent Dutch firm Wijn & Stael Advocaten N.V. has a track record of insurance insolvencies, with particular strength advising financial and retail clients, including large Dutch financial institutions and key real estate finance and commerce companies, on a range of restructuring and insolvency matters. The firm is also active in court appointments and was appointed by the Amsterdam Court in the Conservatrix insolvency case. The practice is collectively led by Noor Zetteler, Willem Jan van Andel, Remco Vermaire and Robert van Faassen, while associate Anne Mennens focuses her practice on financing securities, restructuring and bankruptcy-related litigation.
Practice head(s):
Noor Zetteler; Willem Jan van Andel; Remco Vermaire; Robert van Faassen
Other key lawyers:
Testimonials
'Outstanding expertise and experience; practical approach.'
'Remco Vermaire has years of experience, is proactive, practical and always quick to reply.'
'Wijn & Stael always offers us good and practical advice in our day-to-day operation and special projects. Furthermore, they have stepped-up when we were facing resources problems.'
'W&S has a broad team and is one of the few quality teams not located in Amsterdam. The restructuring team is also quite sizable.'
'Noor Zetteler is pleasant to work with and knows how to align parties when needed, without losing sight of her client's interests.'
'Very good quality versus cost balance. Have strong expertise in Dutch real estate market (financing, bankruptcy, lease and zoning/environmental issues). Transparent, easy to approach and highly knowledgeable.'
'The team has a strong position in the Dutch insolvency law market, especially their insolvency practitioners.'
'Noor Zetteler is a strong player in the field and very pleasant to work with. Apart from being a good lawyer, she is also financially savvy.'
Key clients
Conservatrix
Boemer Rental Services Group
Rabobank (Eurocommerce)
Mirage Retail Group (formerly known as Blokker)
Hudson's Bay
RNHB
DSB
Yarden Uitvaartverzekeringen
Phone House
Montagny B.V. (owner of the brand 'Sissy-Boy')
Work highlights
Appointed as trustees for the insolvency of Conservatrix, the first life assurance company to go into insolvency since 1993.
Acted on behalf of RNHB regarding the termination of a €20m finance facility and the execution by RNHB of its security rights resulting in several preliminary relief proceedings.
Appointed by the Court in Amsterdam as one of the ten members of the Commissie van Vertegenwoordiging (Committee of Representation) for DSB Bank, a Dutch bank and insurer that failed in 2009.
International firms frequently refer clients to
Wijn & Stael Advocaten N.V.
for its experienced and robust handling of Supreme Court and Enterprise Chamber disputes for claiming parties.
Thijs van Zanten
heads up the Supreme Court litigation practice,
Noor Zetteler
represents clients in accountancy issues before the Auditor's Office and the Trade and Industry Appeals Tribunal, and
Remco Vermaire
acts for financial institutions in restructuring matters.
Practice head(s):
Remco Vermaire; Noor Zetteler; Thijs van Zanten
Other key lawyers:
Ida Lintel; Willem Jan van Andel
Testimonials
'Wijn & Stael is a rock-solid medium-sized firm. Their insolvency practice in particular is excellent.'
'Noor Zetteler and Willem Jan van Andel are stand-out individuals. They act as court-appointed bankruptcy trustees. Their appointment is a clear illustration of their excellent reputation. Their handling of that matter is cool-headed, expeditious and fair.'
'The team is well equipped to deal with complex, cross-border collective securities litigation. Both when it comes to the legal and strategical side of cases, the team's output is outstanding.'
'The firm is committed to deliver quality, they are easy to reach and very responsive. Its advice is clear, to the point and concise and always turns out to be correct. Finally, the lawyers are a pleasure to work with, kind and with the right sense of humour.'
'Wijn & Stael Advocaten offers good value-for-money assistance in proceedings before the Dutch Supreme Court.'
'Thijs van Zanten is an excellent Supreme Court counsel who is very mindful of the client's interest.'
Key clients
67 minority shareholders of Fortuna Entertainment Group N.V.
Hudson's Bay Company ULC
Amstel Hospitality Group B.V.
Rabobank
De Lage Landen
RNHB
Work highlights
Represented the users of the platform of Airbnb in the preliminary reference proceedings before the Dutch Supreme Court in a case that could impact other online platforms' revenue models that charge both buyers and sellers.
Represented a bankruptcy trustee of BMA Nederland before the Court of Justice of the European Union.
Representing an expropriated bondholder from the nationalised SNS Bank (De Volksbank) during the State's appeal to the Supreme Court.
Offering a '
solid, reliable practice
',
Wijn & Stael Advocaten N.V.
 has experience of advising on employment matters in the payment platform and technology sectors, as well as in relation to senior executive employment matters and board disputes, corporate reorganisations and collective bargaining agreements. The practice is led by firm managing partner 
Else Loes Pasma
, who specialises in workplace sexual harassment allegations, and
Leendert Kruidenier
. Associates
Maaike Faber
 and
Karlijn van der Heijden
 focus on works council consultations.
Practice head(s):
Else Loes Pasma; Leendert Kruidenier
Testimonials
'Good values, high standards, accurate and precise advice, personal involvement, team effort.'
'Else Loes Pasma stands out for her good preparation, sensible advice, social intuition, fairness and teamwork. "Does what she says, says what she does".'
'Solid, reliable practice.'
'Great cooperation. Very capable lawyers.'
'Sophie Wierenga is always willing to do something extra even on her days off, and she is thorough in her way of working without slowing the process down, which is very important in a fast-moving business environment.'
'Both in advisory work and at trial, when a challenge or problem arises the practice stands out – they see opportunities, work shoulder to shoulder and win.'
'Empathetic, very smart, forceful if needed.'
Key clients
Evidensia
Oceaneering
Works Council Microtek Medical
Vereniging Nederlands Cabinepersoneel VNC
5CA
Brainnet B.V.
SV Kampong Hockey
OnderhoudNL
Work highlights
Advised the former CFO of state-owned bank De Volksbank regarding his dismissal as a statutory director and on his €3m claim for compensation.
Coordinated 5CA's employment issues as the business has further internationalised to cover 2,000 workers/employees, particularly advising on cross-border contracts and compliance, global employer of record (EOR) solutions and technology platforms.
Succeeded in overturning the suspension of the technical director of the Dutch Rowing Association in a case before the court of Amsterdam, which declared the suspension unfounded.
Wijn & Stael Advocaten N.V. >
Firm Profile
The firm: Wijn & Stael is a leading law firm, based in Utrecht, with a modern and practical approach. Wijn & Stael acts on behalf of large and small companies, financial institutions, healthcare institutions, government bodies, non-profit organisations, private individuals and aggrieved civil parties in class actions. It represents clients inside and outside of the Netherlands.
Areas of practice
Restructuring and insolvency: Wijn & Stael has wide-ranging expertise and is well known, nationally and internationally, as an expert in insolvency issues. Its experience in this area is extremely useful when having to deal with corporate restructurings, such as preventing insolvency. Wijn & Stael's lawyers acted in the corporate restructuring of Partner Logistics, Kroymans Lease Holding and Pouw Automotive. Wijn & Stael's lawyers act in complex and large bankruptcy cases, such as Landis, Econcern, Spyker N.V., Eurocommerce and The Phone House. Key clients: Rabobank and DLL Financial Solutions Partner.
Banking and finance: Wijn & Stael has specific expertise in the areas of financing schemes, leasing, and mergers and acquisitions. Wijn & Stael not only advises companies with their investments, mergers and acquisitions, and how to finance them, but also advises financial institutions. Key clients: Rabobank, DLL Financial Solutions Partner and Athlon.
Litigation, arbitration: Wijn & Stael acts in complex and large corporate and financial litigation proceedings, such as proceedings regarding liability of directors, supervisory directors, financial institutions and inquiry proceedings with the Enterprise Chamber of the Court of Appeal in Amsterdam. Wijn & Stael has extensive knowledge and experience of procedural practice, but also has expertise in corporate, civil and securities law, (international) arbitration.
Employment: Wijn & Stael has extensive expertise in a broad range of employment matters, such as transfer of undertakings, large restructurings/reorganisations under employment law, outsourcing processes, collective redundancies, the position of (non-)executive directors, and all matters concerning labour unions and the works council. It advises large and small businesses in all market segments, inside and outside the Netherlands, as well as directors and managers. Wijn & Stael a.o. successfully advised various US-based organisations with (starting) enterprises in Europe on all aspects of Dutch employment law.
Real estate: Wijn & Stael deals with cases covering a broad range of property issues, spatial planning, property development, purchase and lease, not only from a civil law perspective, but also from an administrative law perspective. Wijn & Stael a.o. successfully represented a private investor/real estate developer in proceedings against the provincial authorities regarding the sale of a provincial government building which was contaminated with asbestos; a housing society in the purchase of over 1,400 (existing and newly built) student apartments; a private investor in the negotiations with the municipal authority; and in the redevelopment of a hospital into single-family and student apartments.
Contracts and liabilities: Wijn & Stael has ample experience in drawing up and assessing all kinds of contracts; whether it concerns a sale or purchase contract for immovable or movable property or shares, a complex cooperation agreement, a shareholders' agreement, or a lease or tenancy agreement. In addition, Wijn & Stael has broad experience in proceedings and (international) arbitrations on all kinds of complex liability matters regarding contracts as well as based on tort.
Supreme Court litigation: Wijn & Stael is the only law firm with a Supreme Court litigation section in its court district. In particular it deals with Supreme Court litigation cases involving insolvency law, financing, security and leasing, as well as corporate and financial litigation.
M&A: Wijn & Stael's M&A lawyers have successfully concluded hundreds of M&A transactions in a national and an international environment. They know their way around the do's and don'ts of a transaction, and so are able to offer added value at every phase in the transaction process.
Main Contacts
| Department | Name | Email | Telephone |
| --- | --- | --- | --- |
| Restructuring and insolvency | Willem Jan van Andel | | |
| Restructuring and insolvency | Noor Zetteler | | |
| Banking and finance | Remco Vermaire | | |
| Employment | Else Loes Pasma | | |
| Employment | Leendert Kruidenier | | |
| Merge and Acquisitions | Humphrey Lakens | | |
| Real estate | Patricia Kleijn | | |
| Contracts and liabilities | Leendert Kruidenier | | |
| Supreme Court Litigation | Thijs van Zanten | | |
| Restructuring and insolvency | Robbert van Faassen | | |
| Supreme Court Litigation | Ida Lintel | | |
| Merges and Acquisitions | Cindy Hoogteijling | | |
| Environmental and Planning | Shanna Derksen | | |
| | | | |
Meet The Team(s)
Staff Figures
Number of lawyers : 43
Languages
Dutch English French