HPP Attorneys > Helsinki, Finland > Firm Profile
HPP Attorneys
Offices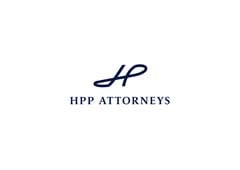 HPP Attorneys
BULEVARDI 1A
00100 HELSINKI
Finland
HPP Attorneys > The Legal 500
Rankings
The 'creative team' at HPP Attorneys is highly regarded for its expertise in maritime, logistics and transport matters in Finland. Often advising government authorities and clients in the maritime industry, it covers major disputes involving cargo and hull damage and industrial boycotts, as well as day-to-day transport issues. Practice leader Nora Gahmberg-Hisinger is regarded by clients as 'very professional' and 'works one step ahead' on major maritime and aircraft transactions, while senior counsel Matti Komonen is noted for his work in air transport and aviation-related matters, as well as complex logistics agreements.
Other key lawyers:
Testimonials
'A creative team that is determined and dedicated to understanding and connecting legal issues within the maritime sector to state and governmental way of handling these issues.'
'Calm and assertive, determined, civil and polite in manners.'
'Nora Gahmberg-Hisinger is calm and very professional. Great negotiation skills and large-scale detail competence.'
'It is a pleasure to work with HPP as they don't prioritise professionalism over kindness – but make these go hand in hand perfectly. This is key to why they are unique – as their excellent service and quick responses do not compromise the quality of their work, and they are excellent collaborators when conducting business.'
'Norah Gamberg-Hisinger and Matti Komonen have been helpful, professional and kind when assisting with an aircraft law legal review. They are good at considering other people's schedules when conducting business, and they have coordinated appointments and worked around schedules with the utmost professionalism.'
'Wide range of knowledge from different modes of transportation; Practical and solution-orientated approach; Easy communications.'
'Nora Gahmberg-Hisinger is not only an expert on her field: She is also very co-operative, easy to approach and has good project management skills. She works one step ahead which reduces last-minute stress.'
Key clients
Nestle plc
Wärtsilä Finland Ltd.
Finnish Transport Infrastructure Agency
Metsä Group
Finnish Association of Purchasing and Logistics LOGY
Anglo Manx Trust Company Ltd.
Oy Gard Baltic Ab
Alfons Håkans AS/Alfons Hakans AS Finnish branch
ESL Shipping Ltd.
Tallink Silja Oy
Viking Line Abp
Port of Turku
Work highlights
Advised the Finnish Transport Agency on the legal aspects relating to the Agency ordering a detachable icebreaking bow from Turku Repair Yard and the delivery of the same.
Advised a Finnish company on completing a sale and lease arrangement whereby the client vessels were sold, and assisted with necessary amendments to the existing structure and related negotiations.
Represented a major insurance company and its insured in a recovery claim concerning transport damage during road carriage to a very valuable energy solution in a multinational ICC arbitration against the carrier.
The '
professional
' and '
solution-oriented
' team at
HPP Attorneys
advises on complex real estate development projects across a wide range of industries including tunnels, nuclear power plants and airport expansion projects, as well as major waste and energy power plants. Joint department head
Jari Tuomala
 '
truly stands out
' in regards to real estate investment transactions and development and construction projects, and is particularly experienced in industrial and infrastructure projects, while
Kari Marttinen

is an expert in environmental and land law, and
Leif Laitinen
deals with complex cross-border real estate transactions and development projects.
Other key lawyers:
Testimonials
'The HPP Real Estate team provides very good value for money: they understand the business and are experienced people with a "no nonsense" attitude.'
'Leading partner Jari Tuomala is an experienced and capable real estate lawyer with a long history within the business.'
'HPP's team is highly driven and solution-oriented. They communicate well before the actual deal phase and clearly present how they could help in the deal. The team led by Leif Laitinen is willing to work hard to achieve the goals and timelines set. Always reachable by mail and phone with good energy and team spirit. So far every single deadline has kept well. No unnecessary invoicing, solid estimates of the costs.'
'Leif Laitinen has been very eager and determined to win deals. His great attitude influences the whole team. Potential cases have been discussed before the actual deal phase and Leif has been able to illustrate how we could benefit from his experience in the field.'
'The key persons of the team have a long experience and pragmatic approach always aiming to solve the clients issues efficiently and with high quality. They are always reachable and willing assist with high quality regardless of the complexity or size of the assignment. They never miss the deadlines and based on my experience they use their resources very efficiently which from client's perspective leads to lower fees compared to their peer group.'
'Jari Tuomala truly stands out with his broad experience in real estate, construction and environmental issues. His pragmatic approach, outstanding problem-solving skills and excellent availability makes him our preferred legal adviser in real estate related issues in Finland.'
'Professional, swift and not complicating things. High value for money.'
Key clients
Yleisradio Pensionfund
Senate Properties
Avant Capital Partners
Taaleri plc
Cibus Nordic Real Estate AB
Helsinki University Properties
Akita Asset Management Ltd
Fennia Varainhoito Ltd
Pontos Group
Aktiivihallit Ky
Veritas Pension Insurance Company
Trophi Fastighets AB
Serea Properties AB
Projekti GH Oy
Samhällsbyggnadsbolaget i Norden AB
Elite Finland Added Value Fund II Ky
Elite Alfred Berg Vuokratuotto Erikoisijoitusrahasto
Auratum Real Estate
Elite Real Estate Development Fund I Ky
City of Helsinki
LUHTA-Kiinteistöt Oy
Finavia plc
Grand Residence Development Oy
Patrizia Finland Oy
Plantagen Finland Oy
AIG Europe Ltd
CGI Finland Oy
Work highlights
Advised SBB in the acquisition of a care property portfolio consisting of 55 real estate properties.
Assisted Veritas in a transaction in which it acquired a real estate company, which owns the Lauttis shopping centre, from a fund managed by Aberdeen Standard Investments.
Advised Avant Capital Partners on a divestment of a completed residential development to Catella Wohnen Europa Fund.
HPP Attorneys
advises on the full range of TMT matters, including major financings, dispute resolution and regulatory compliance matters. Clients include broadband and telecoms companies, Finnish financial institutions, and international technology corporates. The group has recently seen growth in data protection and data security mandates. Practice co-head
Kari-Matti Lehti

 has '
deep expertise in IT contracts and IT law
', especially outsourcings and data protection law. He works alongside co-head
Pekka Raatikainen
, who is an expert in procurement, regulatory and licensing issues.
Practice head(s):
Kari-Matti Lehti; Pekka Raatikainen
Testimonials
'Kari-Matti Lehti is a very practical and approachable professional with deep expertise in IT contracts and IT law.'
Key clients
CGI
HiQ Finland Oy
Liikennevirta Oy
Sympa Oy
Esri Finland Oy
Leanware Oy
Congrid Oy
Mortgage Society of Finland
Finnish Medicine Verification Organisation
Work highlights
Advised CGI on the outsourcing arrangement where OP Financial Group expanded its outsourced ICT and digital services delivery partnership with CGI.
HPP Attorneys
specialises in project finance work, especially concerning real estate, wind farm, energy and infrastructure construction projects, often for Nordic and German investors. While historically the group has assisted overseas lenders, it has recently expanded its work assisting both Scandinavian banks and lenders. Project finance lead
Björn Nykvist
specialises in project finance transactions, borrower mandates and advises overseas lenders on financings, while banking and finance practice head
Antti Rintakoski
advises on both cross-border and domestic financings and debt capital markets work, as well as bond issuances. Senior counsel
Teija Lius
 joined in November 2020 from the European Investment Bank; she is noted for acting on major wind farm transactions.
Practice head(s):
Björn Nykvist; Antti Rintakoski
Other key lawyers:
Testimonials
'HPP's financing team is very experienced and reliable. Their delivery times are second to none and quality is very good.'
'Antti Rintakoski is the leading partner and he is very business minded and solution oriented.'
'They have a very strong market knowledge and very broad expertise. They are well integrated between regulatory and M&A/finance.'
'Björn Nykvist is a very skilled lawyer who understands the commercial dynamics.'
Key clients
European Investment Bank
Aktiivitilat AM Oy
Samhällsbyggnadsbolaget i Norden AB
Aquila Capital
Danske Finance Ltd
Municipality Finance
Collector Bank AB
Taaleri Plc
Skandinaviska Enskilda Banken AB
Neste Corporation
Work highlights
Advised Skandinaviska Enskilda Bank AB on a real estate financing where SEB arranged a facility for MRECs owned by DWS Alternatives GmbH.
Advised Aktiivihallit Ky on an up to €50m financing arrangement with Nordea Bank Abp relating to its Finnish real estate portfolio and consequent add on investments and financings.
Advised Terrafame Ltd and its state-owned majority shareholder Finnish Minerals Group on a financing arrangement aimed at supporting the further development of Terrafame's operations.
HPP Attorneys
is noted for its expertise regarding complex transactional work in the energy and infrastructure sectors, as well as fielding a strong private equity practice covering the Nordics.
Antti Säiläkivi
focuses on major M&A transactions, corporate and governance issues, and private equity work. The team also operates three satellite desks to facilitate inbound investment, with
Andrew Cotton
 advising on UK and US-Finnish transactions,
Björn Nykvist
specialising in German inbound investments into Finland, and managing partner
Markku Mäkinen
leading on advising Chinese companies on their entry into the Nordic market.
Practice head(s):
Antti Säiläkivi; Andrew Cotton
Other key lawyers:
Testimonials
'Antti Säiläkivi is a brilliant lawyer – very innovative and dynamic, always up for the client.'
'HPP are incredibly commercial, pragmatic and sensible. They give clear and easy to understand advice, which is direct and to the point. Their written and spoken English is exceptional. As a client who is based outside Finland (in the UK) I could not be more impressed with both their level of service and the quality of the advice they give and the manner in which it is given. I have instructed many law firms over the years where English is not their first language, and none have come close to the legal advice received from HPP.'
'Andrew (Andy) Cotton and Joska Rytkönen in the Corporate/M&A team are exceptionally talented lawyers. They led on a recent acquisition for us and they gave such sound and sensible advice. They respond very quickly, turn things around quickly while also giving proper consideration to the issues. They do not take points for the sake of it, and are pragmatic and commercially minded. They offer sensible solutions to reach agreement on open issues. They were available 24/7 and always with a positive attitude and constructive approach and manner.'
'Andrew Cotton – Demonstrates outstanding commercial acumen. Gets to know the client's business, commercial desires and risk appetite within a short time and is therefore able to drive deals through speedily and prudently.'
Key clients
Silmäasema plc
Landis+Gyr
Terrafame Group Limited
Aquila Capital GmbH
PHP Holding Ltd
City of Hensinki
BayWay R.E AB
Lone Star Fund
Taaleri Energia Oy
Finnish Mineral Group
Work highlights
Advised Swiss-listed smart grid solutions group Landis+Gyr and its local operating company Lands+Gyr Finland Oy on its acquisition of a Finland-based automated meter reading business from major Nordic telecoms group Telia.
Advised wpd on all aspects of a Joint Venture arrangement in relation to a new overhead line to be constructed and used by to different special purpose vehicles currently developing neighbouring wind farms.
Advised Wihuri Oy on the acquisition of RealMachinery Oy and its Finnish subsidiaries.
HPP Attorneys
fields a '
very professional and competent team'
, which is known for representing both international and Finnish commercial clients in the construction, transportation, logistics and industrial sectors; it also handles competition law infringement claims, maritime and transport disputes, and corporate litigation including shareholder agreement and post-M&A disputes. Practice co-leader
Mikko Leppä
represents both local and international clients in court and arbitration proceedings concerning commercial disputes, as well as providing dispute avoidance advice.
Marko Wainio
co-leads the practice and focuses primarily on domestic litigation and arbitration.
Practice head(s):
Mikko Leppä; Marko Wainio
Testimonials
'Very professional and competent team members showing great expertise and experience. Dedicated to customer specific needs. Output very clear and spot on as requested. Easy, fun and fluent to work with.'
'Mikko Leppä is probably the best dispute lawyer I have ever encountered.'
'As a customer, we are pleased with the extensive expertise and in-depth commitment to our cause. '
'On the HPP side, our cause has been driven by several people whose internal cooperation and expertise have convinced us as a customer.'
'The team is very business minded and is able quickly to understand the needs of the customer and come up with sensible proposals.'
'The individuals are very innovative and solution oriented which makes the communication with the individual team members smooth. It is also easy to see as a customer that the communication between the individuals works well which creates further efficiencies.'
Key clients
Metsäliitto Cooperative
Eltel Group Corporation
Finavia plc
Neste plc
Talvivaara Sotkamo Ltd.
Superfast Ferries S.A.
Port of Helsinki
NCC Industry Ltd.
Destia Group
State of Finland/Ministry of Finance
The Finnish Transport Agency
Rusatom Overseas JSC
CGI Finland Ltd.
Privanet plc
Merropoint Oy
B-Kiinteistöt Oy
Amiko Oy
Agnico Eagle Finland Oy
Erikoissijoitusrahasto Aktia Toimitilakiinteistöt Oy
Collector Bank AB
Phillip Morris
Mawaad Environmental Services DMCC
Nevel Oy
PRO-Keskus Oy
Reima Oy
Suomen Ertyisjäte Oy
Work highlights
Successfully represented Privanet in multiple disputes regarding the bankruptcy of a Finnish construction company, Lapis Rakennus Oy.
Represented Reima Oy in an arbitration related to a purchase price under a Business Transfer Agreement.
Represented Mawaad Environmental Services DMCC in an arbitration related to a shareholders agreement about infringement of certain obligations.
HPP Attorneys
 is a '
trusted point of contact
' for Finnish and multinational companies regarding high-profile cartel litigation and administrative proceedings, cross-border transactions involving merger control issues, and abuse of dominance follow-on damages cases. Its clients frequently operate in the infrastructure, forestry, pharmaceuticals and finance sectors, and 2021 saw the group involved in notable Finnish cartel proceedings, including the insulator cartel before the Market Court and Supreme Administrative Court. Practice head
Tuomas Saraste
specialises in competition mandates, while
Jouni Alanen
leads the public procurement team.
Anna Roubier
made partner in 2021.
Practice head(s):
Tuomas Saraste; Anna Roubier; Jouni Alanen
Testimonials
'HPP is our trusted point of contact when it comes to cases in which Finland as a jurisdiction is involved. We fully rely on their extensive knowledge and experience in competition law.'
'Anna Roubier provided us with clear and to-the-point advice in the past. She always gave us a comfort of swift and efficient cooperation.'
'The team has very strong competences and individuals have complementary strengths making the team stronger than the sum of individuals. Impressive networks in Finland and internationally.'
'Tuomas Saraste is certainly one of the best in this segment. His deep and broad knowledge of the scope of the practice combined with his extraordinary networks makes him superb head of operations. He has carefully picked the members of the team and nurtured them and enables great individual competence development.'
Key clients
UK-Muovi
Eltel Group/Eltel Networks
Caverion
Posti Group
Startup Foundation
Finavia
Wihuri
Metsä Group
Taaleri
Taksi Helsinki
CGI
Pohjola Rakennus
Liikennevirta
Stark Suomi
MaaS Global
Pro-keskus
Euromaster (part of Michelin Group)
Philip Morris Finland
Confederation of European Paper Industries
Samhällsbyggnadsbolaget i Norden AB
Wind Power Association
Work highlights
Represented companies in the Eltel Group in preliminary ruling proceedings before the European Court of Justice. The specific issue involved the interpretation of the statute of limitation with respect to bidding cartels.
Represented UK-Muovi in administrative proceedings before the Finnish Competition and Consumer Authority, the Finnish Market Court and most recently before the SAC in the so-called EPS insulation cartel.
Represented Caverion, a Nasdaq-listed company, in proceedings to waive commitments imposed by the Finnish Competition and Consumer Authority as a condition to Phase II clearance.
HPP Attorneys >
Firm Profile
The firm: HPP Attorneys (formerly Hammarström Puhakka Partners), established in 1975, is a full-service business law firm.
The firm has particularly strong experience in its core specialisms of M&A, competition, banking, finance and insolvency, environment, real estate and construction and dispute resolution with a particular focus on the energy, mining, IT and technology, transport and logistics and financial sectors.
Areas of practice
Corporate and M&A: the firm has more than 30 years' experience in both domestic and cross-border transactions. Its M&A experts constantly participate in major transactions. The firm's services cover all issues related to mergers, acquisitions and other corporate arrangements. The firm offers specialised teams of exceptionally experienced experts for due diligence reviews.
Competition and EU: the firm offers services with an emphasis on efficient resolution of all competition-related issues. The firm carries out assignments in particular in the media, telecommunications, IT, logistics, energy and pharmaceutical sectors.
Banking and finance: the firm's banking, finance and insolvency team has extensive experience in all kinds of financing arrangements, in particular corporate lending, acquisition finance and sale and lease back and leasing arrangements. The firm is widely known for its high standard and extensive expertise in the reorganisation of companies and insolvency law.
Dispute resolution: the firm's specialists represent Finnish and foreign clients in domestic and international commercial litigation and arbitration. A number of the firm's partners regularly act as mediators and arbitrators.
Environment, real estate and construction: the firm's environment, real estate and construction team has the most extensive experience and resources as providers of legal services in matters related to environment and nature protection, real estate and construction, energy and natural resources as well as infrastructure.
The firm regularly advises in environmental permit application proceedings and environmental liability issues, in major infrastructure and construction projects as well as in mining and wind power projects. Further, we advise on a regular basis in real estate transactions and development projects. The firm's clientele comprise of national and multinational energy companies, environmental consulting companies, national and multinational mining companies and waste management companies as well as companies in the metal, construction, real estate investment and development and chemical industries.
Maritime and transportation: the firm is ranked as the leading Finnish law firm in shipping and transport law. The firm has broad and extensive experience in various kinds of maritime, transport, shipbuilding, insurance and tort-related cases, as well as related issues of international trade. Its expertise covers all elements of the logistics chain across all the transport modes: sea, road, rail and air.
IT and telecoms: the firm's IT and telecoms work ranges from advising major international technology companies on their Finnish operations to assisting tech start-ups bringing new technologies to market. The firm is particularly experienced in advising on data protection and data security issues.
Employment: the employment law practice works as an integral part of the M&A group by providing expertise in employment law in connection with questions relating to national, as well as cross-border business restructurings. As for mergers and acquisitions, the expertise of the practice covers areas such as employment law due diligence reviews, advising on questions relating to employment law in connection with transfers of business and other corporate restructurings, for example outsourcings. The employment law practice advises clients independently in all questions relating to various fields of employment law covering employment and director contracts, dismissals, terminating employment and service relationships by mutual agreement, non-competition and non-disclosure agreements, incentives, questions relating to annual leave and working hours, co-operative negotiations, and data protection issues, as well as occupational safety issues. In employment disputes, the firm surveys with the with client preconditions for settlements in order to secure the client's best interest and undisturbed business operations.
Tax: the tax team provides domestic and international clients across a range of industry sectors with extensive assistance on taxation issues arising from transactions, business operations or tax dispute matters. The firm provides tax advisory both as part of HPP's multidisciplinary teams handling major transactions or complex disputes, as well as discrete tax assignments. The firm's goal is to provide solution-oriented tax advice by focusing on a clear understanding of clients¹ businesses. It assists clients in identifying the key taxation issues in their business and evaluating the tax consequences comprehensively and as a pre-emptive measure before any adverse consequences arise. In order to do this, it conducts a careful analysis of the different aspects of the client's business or transaction structure.
The firm also defends clients' interests if they are faced with tax disputes.If required, the firm will seek solutions to taxation issues in co-operation with the tax authorities. Its goal is to ensure a high-quality and truly solution-oriented dialogue between its clients and the tax authority.
Main Contacts
| Department | Name | Email | Telephone |
| --- | --- | --- | --- |
| Corporate and M&A | Markku Mäkinen | | |
| Corporate and M&A | Björn Nykvist | | |
| Corporate and M&A | Andrew Cotton | | |
| Dispute resolution | Marko Wainio | | |
| Dispute resolution | Mikko Leppä | | |
| Competition and EU | Tuomas Saraste | | |
| Banking and finance | Antti Rintakoski | | |
| Environment, real estate and construction | Kari Marttinen | | |
| Environment, real estate and construction | Jari Tuomala | | |
| Environment, real estate and construction | Tarja Pirinen | | |
| Energy and infrastructure | Markku Mäkinen | | |
| Energy and infrastructure | Kari Marttinen | | |
| Maritime and transport | Nora Gahmberg-Hisinger | | |
| IT and technology | Kari-Matti Lehti | | |
| IT and technology | Pekka Raatikainen | | |
| Employment | Henna Kinnunen | | |
| Tax | Marko Koski | | |
Staff Figures
Number of lawyers : 68
Languages
Chinese English French German Russian Swedish
Other
Contacts : Kari Marttinen Contacts : Markku Mäkinen Contacts : Björn Nykvist