DSM Avocats à la Cour > Luxembourg, Luxembourg > Firm Profile
DSM Avocats à la Cour
Offices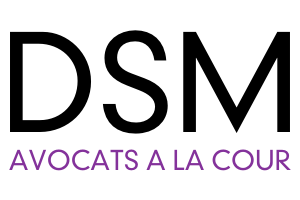 DSM Avocats à la Cour
55-57 RUE DE MERL
2146 LUXEMBOURG
BP 2648, 1026 LUXEMBOURG
Luxembourg
DSM Avocats à la Cour > The Legal 500
Rankings
Real estate is a core area of focus for
DSM Avocats à la Cour
 and this is demonstrated in its ability to provide an '
efficient and pragmatic' 
service to a range of stakeholders, including developers, investors, brokers and family offices. Team head
Mario Di Stefano
is pivotal to the success of the practice in light of his broad expertise, which covers work throughout the life cycle of a real estate project, including acquisition of the land, advice on zoning/environmental issues, lease negotiations and divestment of the property.
Renaud Le Squeren
 is also a key contact and excels in advising on projects underpinned by sophisticated financing mechanisms including securitization vehicles.
Practice head(s):
Other key lawyers:
Testimonials
'It is an efficient, pragmatic and competent team.'
'As a leading surety provider in Benelux for real estate and construction companies we appreciate the firm's in-depth knowledge of the industry.'
'Mario di Stefano often says "no" to us, which means he really assist us to avoid making mistakes. He assisted us in very complex matter linked to large real estate transactions involving international banks and a listed real estate developer.' 
Key clients
Rizzani de Eccher
Tracol Immobilier
ICN
Tralux
Landimmo
IKO Real Estate
Luxembourg Capital
EuroCaution
Wagner Group
Guy Rollinger Group
Work highlights
Representing Rizzani de Eccher, an Italian general contractor, in relation to the recently opened mixed-use Cloche d'or Shopping Center and residential Zenith Towers located in the new Cloche d'Or neighborhood.
Advising Benelux-focused real estate group, ICN Group, across a range of real estate matters, including on development, construction and leasing contracts, and real estate acquisitions.
Advising EuroCaution, a broker specialising in financial guarantees and securities, across a broad range of legal matters mostly related to real estate, from the negotiation and conclusion of complex transactions to legal representation before Luxembourg courts when necessary or with respect to construction sites when a completion bond (garantie d'achèvement) has been called.
The '
business savvy
' team at
DSM Avocats à la Cour
is adept at utilising conventional litigation and ADR techniques to good effect on behalf of private sector clients, particularly in the context of tax and real estate disputes. The practice, headed by
Mario Di Stefano
and featuring
Alban Colson
, is also '
good at helping with strategic planning in cross-border litigation'. 
Practice head(s):
Other key lawyers:
Testimonials
'They are business savvy and also understand what it is like to work with other law firms (acting as lead counsel).'
'They understand the commercial issues/realities and can advise me on what really matters.'
'They are good at helping with strategic planning in cross-border litigation.'
Key clients
Nexvia
Cargilux
OpenField
Wagner Group
Rizzani de Eccher
EuroCaution
PM International
Landimmo
Work highlights
Assisting a major bank in Luxembourg, which granted a loan to a foreign company, with the reimbursement of the loan.
Successfully represented a public institution in a fee dispute suit involving a provider of architectural services.
Advising a construction group in a case regarding recuperation of VAT. The plaintiff is a German company.
In spite of its relatively small size,
DSM Avocats à la Cour
 has '
real experience working for international clients'
across a range of corporate and commercial matters, including on M&A and joint venture structuring.
Renaud Le Squeren
is '
very responsive and friendly', 
and co-heads the team alongside
Mario Di Stefano
, who '
has a very deep knowledge of company law and M&A'. 
Practice head(s):
Testimonials
'It is very reliable in terms of legal skills and cost efficiency.'
'The team is highly responsive and provides expertise across a wide range of competencies.'
'The availability of partners is outstanding and the trickle down effect on associates seamless and efficient.'
'It is a smaller law firm but for Luxembourg they have real experience working for international clients. They are very responsive and give excellent advice. It is one of the firms I work with in Luxembourg.'
'Renaud Le Squeren: smart mind, shows great experience in leading transactions, always very responsive and friendly.'
'Renaud Le Squeren is not only a consummate professional and an excellent lawyer, but also a profoundly human character who has an almost uncanny talent for understanding very specific situations instantly and putting them in their broader context at once, which results in perfect and actionable counsel.'
'Mario Di Stefano is someone I enjoy working with. He has a lot of experience and is a very pragmatic person.'
'Mario Di Stefano is a very serious and competent lawyer and has a very deep knowledge in the sector of company law and M&A. Moreover, he has a great ethical sense, great flexibility, promptness in offering answers and collaborative spirit.'
Key clients
Vantage Data Centers
International Chemical Investors Group
PM International
Wagner Group
ICN
Tracol Immobilier
Keystone Group
Luxembourg Capital
IKO Real Estate
Tralux
Guy ROLLINGER Group
EuroCaution
Work highlights
Assisting Vantage Data Centers, an American group providing data centre solutions, with group restructuring transactions in EMEA, financing, management needs on a day-to-day basis, as well as in the context of all Luxembourg-related transactions.
Assisted International Chemical Investors Group in a corporate restructuring involving Luxembourg entities of the group, as well as large-scale financing transactions.
Advising PM International, a large German family-owned business on its Luxembourg matters, including advice relating to customer contracts and general corporate governance.
Diversity
As a member of IMS Luxembourg (Inspiring More Sustainability) since January of 2020 and signatory of the Diversity Charter since 2015, our firm is committed to the environment and social justice, to which our recent actions in sustainable development, the training of young people, diversity, legal sponsoring as well as the promoting of a healthy work environment attest.


DSM Avocats à la Cour is certified "Great Place To Work 2021/2022"
This certification distinguishes the best organizations that consistently seek to improve their employee experience and recognizes DSM's commitment to building and maintaining a high-trust culture.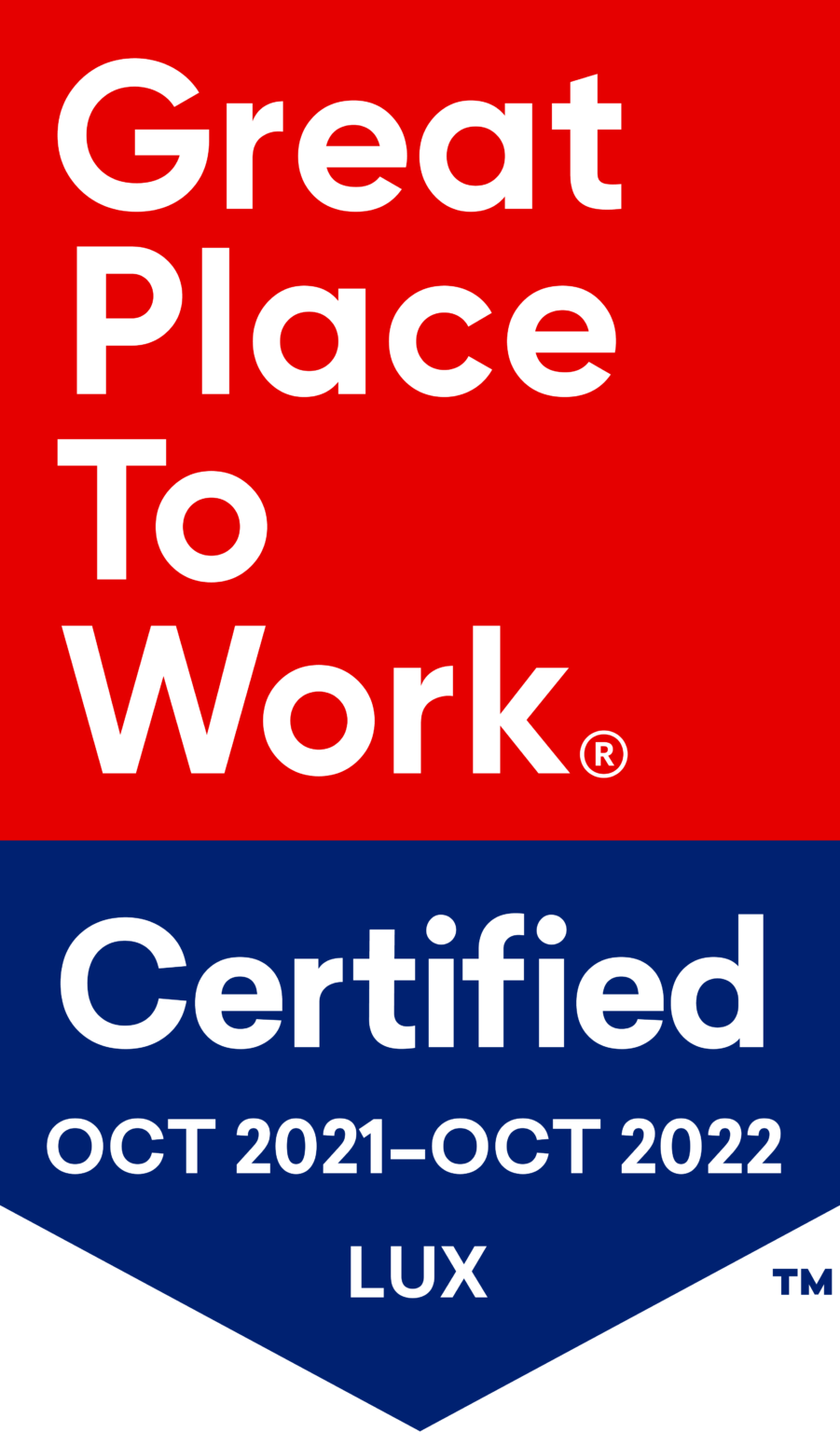 International Capabilities
DSM Avocats à la Cour has long been a member of several major international legal networks allowing us to partner with more than 590 top quality independent law firms around the world with expertise in a multitude of practice areas.
We maintain a close relationship with them and can count on their prompt support abroad at any time.
Given that our international counterpart firms are independent law firms as we are, they provide us a wide selection of alternatives from which to choose.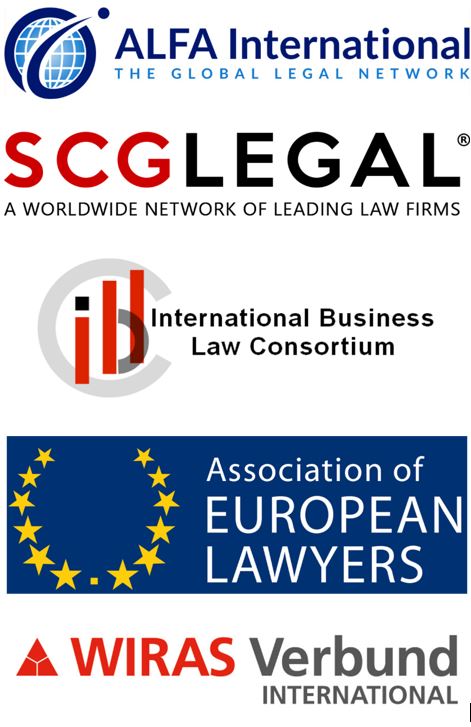 Client Testimonials
Capital markets: Structured finance and securitisation
"They are always available and reliable."
---
Bank lending: Borrower side
"Quick, pragmatic and solution oriented."
---
Investment funds: Real estate funds
"Very proactive and solution-driven."
---
Corporate M&A
"Very quick, reliable and solution-oriented."
"Mario Di Stefano is a very serious and competent lawyer and has a very deep knowledge in the sector of company law and M&A. Moreover, he has a great ethical sense, great flexibility, promptness in offering answers and collaborative spirit"
"'Renaud Le Squeren: smart mind, shows great experience in leading transactions, always very responsive and friendly"
---
Project development: Infrastructure
"The experience and expertise of the firm's team is unrivalled, and the quality of the work is superb. They are obviously highly knowledgeable in real estate matters and they give us reliable and sound advice."
---
Real Estate
"DSM Avocats à la Cour is fast and reliable and goes straight to the point."
"It is an efficient, pragmatic and competent team."
---
Corporate Tax
"Alex Pham singled himself out by providing in a characteristically low-key demeanor an incredibly sharp and detailed legal advice"
---
Dispute Resolution
"They understand the commercial issues/realities and can advise me on what really matters"