Fenwick Elliott LLP > London, England > Firm Profile
Fenwick Elliott LLP
Offices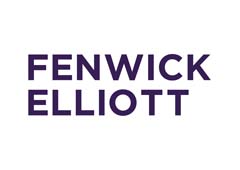 Fenwick Elliott LLP
ALDWYCH HOUSE
71-91 ALDWYCH
LONDON
WC2B 4HN
England
Fenwick Elliott LLP > The Legal 500
Rankings
Fenwick Elliott LLP
offers advice on the full range of construction disputes as a specialist construction and energy law firm, with significant experience in international arbitration, mediation and adjudications. It represents clients at all levels of the construction supply chain, and is heavily involved in high-value infrastructure projects, as well as a range of residential and commercial projects. It has seen continued growth in the energy sector, becoming increasingly active in energy-from-waste and nuclear power-related disputes, as well as advising on matters regarding power plants in the UK and internationally. The team is led by
Simon Tolson
, a recognised authority on dispute resolution, and
Tony Francis,
 who has extensive experience in dispute avoidance and resolution in large-scale construction projects.
Karen Gidwani
is notable for her specialist experience in offshore wind and energy-from-waste project disputes, whilst
Richard Smellie
has significant experience in international arbitration matters in the energy and construction sectors.
Practice head(s):
Simon Tolson; Tony Francis
Other key lawyers:
Karen Gidwani; Richard Smellie; James Cameron; Edward Foyle
Testimonials
'The practice is unique in its depth and breadth of knowledge of experience of complex construction issues and disputes. The team is always seeking to get the best result for their clients.'
'Karen Gidwani has an unrivalled ability to manage large cases whilst keeping all the different strands in check. She drives cases forward to achieve the best result for her clients, but is not afraid to give firm and frank advice where it is appropriate.'
'Very experienced practitioners with excellent knowledge of the construction industry and construction contracts. They are truly dedicated to the case and the client's needs.'
'James Cameron is a rising star in construction litigation. He is razor sharp, has an excellent understanding of the construction industry, and is extremely efficient and user-friendly.'
'Richard Smellie is a very experienced construction litigator who you can rely on for strategic advice.'
'Tony Francis demonstrates a grasp of the detail, so as to present key issues in a succinct and easy to understand manner. He gives confidence to the customer.'
'Edward Foyle is an excellent lawyer who consistently provides clear, pragmatic advice. His ability to quickly understand complex legal matters is unmatched. Edward is an asset in any construction dispute and his attention to detail leaves the client feeling no stone has been left unturned.'
'Simon Tolson has extensive technical and legal knowledge, and is able to really get into the detail of complex matters.'
Key clients
Laing O'Rourke
McLaughlin & Harvey Limited
Webuild S.p.A
Work highlights
Advising Laing O'Rourke on contentious construction law matters.
As a specialist construction firm,
Fenwick Elliott LLP
advises a wide variety of construction industry clients, both in the UK and internationally. It regularly acts for developer and employer clients on residential and commercial development projects, including on data centre and regeneration scheme matters. It also acts for contractors on major infrastructure projects. The team is co-led by
David Bebb
and
Jatinder Garcha.
Bebb advises on domestic development projects, as well as on civil and rail engineering projects, and Garcha handles the international projects department, and has a particular focus on the renewable energy sector, which includes wind, nuclear, solar and energy from waste projects.
Practice head(s):
David Bebb; Jatinder Garcha
Testimonials
'Fenwick Elliott are hands-on, have great business understanding, know the law, and have great team spirit.'
'Mark Pantry works with the client to get deals over the line.'
'Fenwick Elliott have particularly good construction law knowledge.'
'David Bebb and Mark Pantry both always act promptly and are extremely helpful in a market that demands prompt action.'
'They are understanding of the commercial viewpoint as well as the legal.'
'The key with Fenwick Elliott is that they show a real understanding of construction and always show a real determination to understand the project to allow them to advise us accordingly.'
'FE advises on all forms of construction agreements and understands the intricacies and complexities in all cases.'
'Jatinder Garcha and Mark Pantry make themselves available, work to deadlines and help the client achieve successful outcomes. Both are personable, professional, commited and dedicated.'
Fenwick Elliott LLP
is best known for large-scale, high-value disputes involving international construction, infrastructure and energy projects. The practice is co-led by infrastructure disputes specialist
Simon Tolson

; construction expert
Tony Francis
; and 
Richard Smellie
, who acts in oil and gas, power and construction sector-related disputes. Also integral to the group are '
excellent negotiator
'
Nicholas Gould
, offshore wind and energy-from-waste project disputes expert
Karen Gidwani
, and
Jeremy Glover
, who acts in international arbitrations under ICC, LCIA, UNCITRAL and ad hoc rules.
Practice head(s):
Simon Tolson; Tony Francis; Richard Smellie
Testimonials
'A superb firm with a stellar international arbitration practice and excellent strategical thinking.'
'Richard Smellie is an excellent solicitor and good to work with.'
'Richard Smellie is very experienced in international arbitration. Brilliant judgement in handling tribunals and case strategy, and runs big teams really well.'
'Both Nicholas Gould and Jeremy Glover are outstanding. Nicholas is an excellent negotiator, who has an eye towards the end result, and Jeremy has spectacular knowledge of FIDIC and the details of cases. They both guide clients every step of the way.'
'Jeremy Glover really stands out. He is always on top of each and every detail of a case, while never losing sight of the bigger picture; and he remains calm and measured in even the most stressful situations.'
'Jeremy Glover quickly builds a rapport with clients and deservedly earns their respect. On top of all of that, he really is a pleasure to work with.'
'Thomas Young is very thoughtful, keeps track of everything and never misses a trick.'
'James Cameron is engaging, incredibly hardworking and brilliant to work with – clients love him.'
Fenwick Elliott LLP >
Firm Profile
Fenwick Elliott is the largest specialist construction and energy law firm in the UK, serving international clients in the building, engineering and energy sectors. Since their formation in 1982 Fenwick Elliott has always advised solely on construction matters; making them a true construction law specialist firm.
The firm: Fenwick Elliott provides a comprehensive range of legal services on every aspect of the construction process. Their expertise includes procurement strategy; contract documentation and negotiation; risk management and dispute avoidance; project support; and decisive dispute resolution, including litigation, arbitration, mediation and adjudication.
The firm acts nationally and internationally for public and private sector clients, including state corporations, owners/developers, main contractors, specialist subcontractors, consultants, institutional investors, universities, local authorities and utilities.
Fenwick Elliott have acted on a wide range of major infrastructure construction projects worldwide, including power stations, refineries, pipelines, process plants, dams, bridges, roads, airports, stadia, hospitals, universities and schools. The firm also advises on issues involving public/private finance.
The firm has extensive experience advising on major construction, infrastructure and energy projects in the Middle East. In 2015 Fenwick Elliott opened their first office in Dubai, UAE – reflecting the importance of the Middle East market for the firm and the increasing demand for their services in the region. Having gone from strength-to-strength, the Dubai office has since become Fenwick Elliott's international hub, serving a wide range of clients across the Middle East, Africa and South East Asia.
Fenwick Elliott has a well-earned reputation for advising clients on large-scale energy projects including oil, gas, nuclear and renewables. Oil and gas projects range from refineries to crude oil and natural gas pipelines, process plants, floating production, storage and off-loading vessels, and the firm has been involved in some of the world's most important oil and gas developments. The firm is also actively involved in many major wind farm projects, both on and offshore in the UK and Europe, for significant clients. The firm also advises on various nuclear projects in the UK and overseas.
Types of work undertaken
Dispute avoidance and dispute resolution: Fenwick Elliott is highly experienced in this field, from mediation to adjudication to arbitration and litigation. The firm is an acknowledged leader in the use of alternative dispute resolution. Many of its partners are trained mediators and accredited adjudicators on several nominating bodies' panels, while others serve on key industry panels and are practising arbitrators. The firm regularly advises upon and conducts complex international arbitrations. Fenwick Elliott have experience of arbitrations under the DIAC, ICC, DIFC/LCIA, SIAC, UNCITRAL and ICSID arbitration rules, as well as under ad hoc and bespoke arbitration rules. The firm is used to working closely with in-house counsel and local counsel. The team is also well versed in FIDIC and other dispute resolution boards procedures.
While the firm takes whatever steps are necessary to resolve disputes, including arbitration, their primary focus is to avoid disputes and much of its work is in the form of day-to-day project support, including strategic advice, and review of project correspondence/notices to enable its clients to manage and effectively address problems as they arise, thereby, where possible, avoiding formal procedures.
The majority of the firm's work in this field concerns disputes up to $2bn arising out of major international construction, infrastructure and energy projects. The geographical spread of the firm's work is worldwide. Fenwick Elliott have developed a close relationship with a number of major international contractors whom they are advising on a number of disputes and strategic matters throughout the Middle East, Africa and the South East Asia. The firm also traces assets and seeks enforcement around the world in respect of international arbitration awards and makes calls on bonds or guarantees in many jurisdictions.
Procurement strategy, project, contract and documentation advice: Fenwick Elliott advises clients internationally on procurement options; contract preparation and negotiation; document appraisal and risk analysis; partnering and framework agreements; and facilities management. Fenwick Elliott's expertise covers the full spectrum of construction projects documentation including standard form and bespoke contracts; design and build; engineer, procure and construct/turnkey (EPC); joint venture agreements; partnering; alliancing and framework agreements; and service/supply contracts. The firm also advises on bonds, warranties and guarantees on the procurement of services under the EU Public Procurement Directives.
Main Contacts
| Department | Name | Email | Telephone |
| --- | --- | --- | --- |
| Managing partner | Tony Francis | | |
| Dispute avoidance/dispute resolution | Simon Tolson | | |
| Dispute avoidance/dispute resolution | Tony Francis | | |
| Dispute avoidance/dispute resolution | Richard Smellie | | |
| Dispute avoidance/dispute resolution | Victoria Russell | | |
| Dispute avoidance/dispute resolution | Jeremy Glover | | |
| Dispute avoidance/dispute resolution | Nicholas Gould | | |
| Procurement strategy project, contract and documentation advice | Simon Tolson | | |
| Procurement strategy project, contract and documentation advice | Victoria Russell | | |
| International | Richard Smellie | | |
| International | Nicholas Gould | | |
Lawyer Profiles
| Photo | Name | Position | Profile |
| --- | --- | --- | --- |
| | Mr David Bebb | David specialises in domestic and international construction and engineering projects. He has… | View Profile |
| | James Cameron | James has experience in a broad range of dispute resolution procedures and… | View Profile |
| | Mr Andrew Davies | Andrew has 20 years' experience in dispute avoidance and dispute resolution in… | View Profile |
| | Mr Martin Ewen | Martin has extensive experience in acting for main contractors, subcontractors, employers and… | View Profile |
| | Mr Edward Foyle | Edward specialises in the resolution of disputes arising from construction and infrastructure… | View Profile |
| | Mr Tony Francis | Tony specialises exclusively in construction, engineering and energy law and related matters… | View Profile |
| | Mr Jatinder Garcha | Jatinder has nearly 20 years' experience in non-contentious domestic and international construction… | View Profile |
| | Ms Karen Gidwani | Karen specialises in dispute resolution and avoidance for a wide range of… | View Profile |
| | Mr Jeremy Glover | Jeremy has specialised in construction energy and engineering law and related matters… | View Profile |
| | Mr Nicholas Gould | Nicholas is an international specialist arbitration, construction and engineering lawyer. Nicholas conducts… | View Profile |
| | Claire King | Claire specialises in the resolution of both domestic and international construction and… | View Profile |
| | Mr Ted Lowery | Ted joined Fenwick Elliott in 1991 as a paralegal. He qualified as… | View Profile |
| | Mr Jon Miller | Jon left school at 16 to work as an apprentice. He later… | View Profile |
| | Mr Toby Randle | A partner at Fenwick Elliott, Toby has over 25 years' experience in… | View Profile |
| | Ms Lucinda Robinson | Lucinda has a broad range of experience of the various issues that… | View Profile |
| | Ms Victoria Russell | Victoria is a consultant with over 30 years' experience; Victoria specialises in… | View Profile |
| | Dr Stacy Sinclair | Stacy leads Fenwick Elliott's technology and innovation initiatives, overseeing the development and… | View Profile |
| | Mr Richard Smellie | Richard is widely experienced in the resolution of disputes in the construction,… | View Profile |
| | Lyndon Smith | Lyndon is a Partner specialising in the resolution of construction, engineering and… | View Profile |
| | Mr Patrick Stone | Patrick has significant experience of construction and engineering disputes on major international… | View Profile |
| | Mr Simon Tolson | Solicitor, Chartered Arbitrator, Registered Adjudicator, CEDR trained Mediator. Past Chairman of the… | View Profile |
| | Mr Thomas Young | Thomas specialises in the resolution of complex construction, engineering and energy disputes… | View Profile |
Staff Figures
Partners : 22 Senior Associates, associates, paralegals and trainees : 35 Business support, personal assistants and administrative staff : 25
Languages
Arabic English