Alem & Associates > Beirut, Lebanon > Firm Profile
Alem & Associates
Offices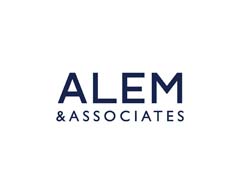 Alem & Associates
126 FOCH STREET
BEIRUT CENTRAL DISTRICT
BEIRUT 2012-6609
Lebanon
Alem & Associates > The Legal 500
Rankings
Housed in Beirut with offices in Dubai and Riyadh, the banking team at 
Alem & Associates
 handle domestic and international transactions for clients, and holds various banks and investment funds as key clients. Senior partner 
Mohamed Y Alem
 leads the practice and advises on high-value insolvency related work and complex compliance matters. The key contact in Saudi Arabia for capital markets transaction and private equity is 
Omar El Assir
.
Testimonials
'They have a high level of skill. We met A&A because of several insurance claims, and we found a very high level of professionalism starting from the first approach to the file, arriving at the closure. They employ specialized lawyers for each step of the job. So, they can arrange a specific team as per the problem they are handling.'
'Each one we met has a highly professional approach.'
Key clients
Lucid Investment Bank
Societe Generale Private Banking
Nomura International Plc
JP Morgan
Goldman Sachs
Alem & Associates
 brings together a cross-border team spanning Riyadh and Dubai to advise on corporate transactions and M&A. Overseen by senior partner 
Mohamed Alem
, the group is active in advising on the corporate structures of project developments and PPP projects. Managing partner 
Rola Tabsh
 who also serves as a member of the Lebanese Parliament, is also a key member of the team handling international transactions, particularly in the real estate and construction area.
Practice head(s):
Mohamed Y. Alem; Rola Tabsh
Testimonials
'The team is very coherent and diversified in specialities yet at the same time when you have many different activities at one time you still feel you are dealing with one team'
'They take each case at heart and you truly feel that you are in safe hands whilst at the same time you have a very strong force behind you'
Key clients
Huawei Technologies
Sony Interactive Entertainment Europe Limited
Uber Netherlands BV
Beirut Chamber of Commerce
Lebanese Economic Organizations
Malia Group
E-Technical Consulting
Recygroup
European Bank for Reconstruction and Development
IBC SAL
Lebanese Association for Certified Public Accountants
Radian Oil & Gas Services Company
Public Health Invesment Ltd
General Electric Company
GLB Invest SAL Offshore
Booz Allen Hamilton Lebanon SARL
Work highlights
Advising stakeholders through a grant from EBRD on the legal and regulatory requirements for designing, building and operating a 300MW solar farm in the Tufail area in the Bekaa Valley.
Housed in Beirut with an office in Abu Dhabi, the dispute resolution practice at 
Alem & Associates
handles complex disputes and enforcement actions across the Gulf. The team is known for its international arbitration expertise and has expanded the group's offering across to the UAE where UK qualified barrister 
Nicholas Tse
is the key contact, having joined from
Brown Rudnick LLP
. Clients instruct the team on construction disputes, aviation related issues, and oil and gas work. On the litigation front, 
Nader Obeid
 and 
Manek Kallas
jointly oversee the practice acting for multinational and regional clients.
Mohamed Alem 
has experience in ADR. Elsewhere, on the white-collar crime side,
Raymond El Helou
is the name to note.
Practice head(s):
Mohamed Alem; Nicholas Tse; Nader Obeid; Malek Kallas
Other key lawyers:
Testimonials
'Alem & Associates has a team of lawyers that will competently lead the client through the process with a clear understanding of the agreed to objectives. Analyzing the case and determining the best strategy with the client's interest always the primary focus.'
'Out of the box thinking is within the DNA of Alem & Associates. Mohamed Alem & Mazen Ghosen have been exemplary to finding the strengths in the case and mitigating any weaknesses through engineering strategies that take advantage of the pertinent laws.'
'Their strategies are spot on. Their attention to details are incredible and most importantly the way of communicating their strategy to you (the client) is very comprehensive and inclusive. Every step of the way is communicated to the client with all the details. What I like about working with Alem & Associates is their proactivity and transparency. Needless to mention, how responsive they are to any of their client requests and the never ending care they show to you and your cases.'
'What I like about Mohamed Alem is his out of the box thinking methods, strategy and mind mapping approach to any case. He's fast, creative, assertive and capable. He's like having a blue ocean strategy for every problem. When it comes to Me. Nader Obeid, is his attention to details, thorough understanding about the legal aspects and legal processes. His anticipation to any expected move from the opponents makes him always ready to the next move.'
'A&A team is an extremely professional and well experienced.'
Key clients
Kabab-ji SAL
Jet Aviation
GLB Invest SAL (Offshore)
Charisma Gulf FZ LLC
St Jude Medical Center
Work highlights
Successfully secured an award in favour of our Client Kabab-ji and the award has beenupheld by the Paris Court of Appeal in June 2020 following an unsuccessful annulment challenge by the opposing party.
Representing Jet Aviation before the Lebanese Court of Cassation in a compensation claim case based on responsibility of partners in the winding up of companies.
Representing Charisma Gulf FZ LLC before the Lebanese Court of Cassation in a compensation claim case based on responsibility of partners in the winding up of companies.
Alem & Associates
 handle real estate related transactions across the Middle East, underpinned by its regional presence across Saudi Arabia and the United Arab Emirates. The team acts for international investors, contractors, and developers on large-scale project work, and is led by senior partner 
Mohamed Alem 
 and 
Rola Tabsh
. On the construction side, companies instruct the team on various complex financing projects across the Gulf. 
Rana Kahwagi
 advises on contentious real estate and construction matters.
Practice head(s):
Mohamed Y. Alem; Rola Tabsh
Other key lawyers:
Key clients
Rikaz Properties
HAKA Group
Lucid Investment Bank
Legacy One
Tax related litigation is the main area of focus at 
Alem & Associates
which has extensive experience appearing before the Lebanese State Council. The practice is jointly led by senior partners
Mohamed Y Alem
 and 
Nader Obeid
 from Beirut who also advise on regulatory issues.
Practice head(s):
Mohamed Y. Alem; Nader Obeid
Testimonials
'Partners are extremely experienced and this gives credibility when associated with them'
'This practice is technically very strong and its lawyers are always available to provide the service. Senior lawyers ensure themselves and their teams are always mobilised when needed to provide a high quality service'
'I highly appreciated their availability, their self confidence when dealing with difficult situations and the way they have to reassure you in challenging situations. What is also important is their technical knowledge and expertise'
'A firm like no other Alem & Associates are really one of a kind in the legal advisors who combine different areas of specialties. Their team is numerous and all are highly specialized.'
'All are highly professional. They are all dedicated to help us build trust and they delivered sustained outcomes. Commercial awareness, attention to detail, excellent communication skills, great team and excellent teamwork, Information technology use, creative problem solving, initiative, the ability to work under pressure makes them stand out from the crowd. Mohammed Alem, Rola Tabsh, Leila Alem and the rest are a pleasure to work with.'
Alem & Associates >
Firm Profile
The firm: Alem & Associates was founded in 1953 as a general practice and has earned its reputation as one of Lebanon's most prestigious and leading law firms on account of its commitment to excellence. It offers a wide range of legal services through its offices in Beirut, Dubai and Riyadh, and its associated offices throughout the Middle East.
With more than 60 practitioners in its three offices, Alem & Associates represents and advises clients throughout the world, with a focus on the Middle East. The firm's team is multicultural and has the experience and ability to operate in both the common and civil law legal systems and is familiar with the intricacies and challenges of regional regulations.
The firm gives particular attention to the processes through which legal services are provided. The firm works under well-defined quality standards, ensuring effectiveness and client satisfaction. It operates a relationship-based service, with close client/firm communication.
Areas of practice: The administrative and tax practice group represents individuals, business organisations, and other entities before municipal, state, and administrative agencies, seeking permits and licenses, defending enforcement and disciplinary proceedings, contesting tax decisions, and pursuing governmental approvals.
The aviation practice group of Alem & Associates provides advice and representation on the sale, purchase and leasing of aircraft as well as mortgages, aircraft finance and tax.
The arbitration and ADR practice group acts for clients from many different business sectors, including construction, real estate, public concessions, telecommunications and financial institutions. With an impressive legal team with international experience, the firm can assist at any stage, from strategic preliminary work to the enforcement of arbitral awards.
The banking and finance group has a growing reputation in the sector driven by its outstanding expertise in structuring complex financings in domestic and international markets, including Islamic finance.
The real estate and construction practice group advises on all issues relating to planning, construction and engineering, investment, development, property finance and dispute resolution.
The corporate, mergers and acquisitions practice group provides expert advice on many of the largest and most complex transactions, with a cross-border perspective. The firm applies its experience to a range of corporate and commercial deals and corporate transactions, including joint ventures, equity structures, corporate restructurings, cross-border acquisitions, strategic alliances, equity investments and leverage buyouts.
The employment and social security practice group works with clients from a wide range of industry sectors, assisting not only local businesses but also medium and smaller enterprises to tackle local, international and cross-border employment issues.
Alem & Associates' intellectual property practice has gained a substantial reputation since its inception. Its lawyers have handled complex transactions deals in Lebanon and the Middle East region.
The franchising, media and entertainment practice, one of the most reputable in the region, provides full-service legal assistance for franchisors and franchisees, also providing legal advice on all aspects of the converging media industries, including media, advertising, radio and television, motion picture and TV production, publishing and new media.
Alem & Associates has a dynamic litigation practice group, with expertise in a wide range of dispute resolution issues, such as commercial litigation, finance, real estate, construction, employment, IP, media, and administrative disputes.
The firm has one of the most reputable energy and environment practices in the region and provides specialised services to public and private clients. The firm also covers oil and gas exploitation in Lebanon, representing global leaders in the industry.
The white-collar defense and government investigations practice group offers clients the extensive experience in dealing with official and government investigations, defense, enforcement and asset recovery matters.
Main Contacts
| Department | Name | Email | Telephone |
| --- | --- | --- | --- |
| Administrative and tax | | | |
| Arbitration and ADR | | | |
| Aviation | | | |
| Banking, capital markets and finance | | | |
| Construction | | | |
| Corporate, mergers and acquisitions | | | |
| Employment and social security | | | |
| Energy and environment | | | |
| Franchising, media and entertainment | | | |
| Intellectual property | | | |
| Litigation | | | |
| Real estate | | | |
| Telecommunication and technology | | | |
| White-collar defense and government investigations | | | |
Staff Figures
Number of lawyers : 60
Languages
Arabic English French Portuguese Spanish
Other
Other offices : Dubai Other offices : Riyadh