Studio Legale Padovan > Milan, Italy > Firm Profile
Studio Legale Padovan
Offices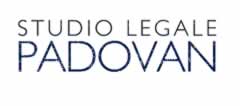 Studio Legale Padovan
Foro Buonaparte 54
20121 Milan
Italy
Studio Legale Padovan > The Legal 500
Rankings
With offices in both Rome and Milan, Studio Legale Padovan's 'very well-integrated team' has a strong track record in international infrastructure projects. It also acts for corporations and wealthy individuals on significant real estate deals. Team head Marco Padovan is 'an excellent professional', and at associate level, Michele Bonomini focuses on real estate transactions and commercial and construction contracts, and Fabiola Viccei and Paulina Bače specialise in construction law.
Testimonials
'A very well-integrated team with extensive experience in the construction sector.'
'Available at any time and reacts quickly to give clients the best service.'
'Strategic abilities, transparent approach, constructive relationships, and availability for any eventuality or urgency.'
'Marco Padovan is an excellent professional, who is able to convey legal assessments and insights clearly. He establishes a frank and genuine relationship with his clients.'
Work highlights
Assisted a major contractor with the negotiation and drafting of two settlement agreements with a primary subcontractor, in connection with the supply and installation of core components and machinery for international projects.
Assisting a construction company with the legal assessment of claims issued in relation to a number of international projects.
Studio Legale Padovan
excels in cross-border M&A, company law, corporate finance and joint venture matters, in addition to a wealth of commercial contractual affairs including distribution, franchising and licensing agreements. Firm founder
Marco Padovan
heads the department and is well-versed in a number of different industries, including construction and finance.
Other key lawyers:
José Alberto Alvarez de Cienfuegos Dominguez
Testimonials
'The team is always ready to help you with competence, organization and rapidity. The people are really gentle and understand your needs.'
'In general, the competence is high. They understand well what you need to get from the market and help you to clarify the doubts.'
'The firm has a unique level of sympathy for the client and their needs, and it is a primary resource for internal legal departments to solve all legal problems.'
'Marco Padovan is a first-class negotiator and litigator, with high level skills and experiences.'
Key clients
BDR Thermea Group B.V.
Maire Tecnimont S.p.A.
Danieli & C. Officine Meccaniche S.p.A.
SACMI S.C.
Acciaierie Valbruna S.p.A.
Webuild S.p.A. (formerly Salini Impregilo S.p.A.)
IMA S.p.A.
Vibac S.p.A.
Bonfiglioli S.p.A.
ABB S.p.A.
Ferrari S.p.A.
Tetra Pak Group
Work highlights
Assisting Webuild S.p.A. with all cross-border aspects of the very significant partial demerger of Astaldi and the company's merger into Webuild.
Advising BDR Thermea Group B.V. on a range of commercial activities and addressing specific queries in connection with a number of business issues across Italy, the EU, the US and other countries worldwide.
Advising ABB on commercial exports, sanctions and customs issues, as well as assisting with the screening of counterparties to transactions, and advising on the impact of the newly extended sanctions against Russia.
Studio Legale Padovan >
Firm Profile
Based in Italy, with offices in Milan and Rome, Studio Legale Padovan was founded in 2002. A boutique firm, it is recognised in Italy and internationally for its high calibre work in a number of areas. Our work ranges from substantial domestic and international infrastructure and real estate projects, international economic sanctions and export control, and international trade and customs matters, to banking and finance, M&A, commercial contracts, litigation and arbitration.
Construction: Studio Legale Padovan is well known for its role on major international infrastructure projects, ranging from large-scale transport initiatives and highways projects across Europe to energy sector work, including renewables projects. It also handles significant national and international social infrastructure and sports sector projects across the EMEA region. Recent highlights include advising on hydroelectric and motorway projects in Eastern Europe, a PPP hospital development in Asia, and a sports stadium in the Middle East. Another key area is significant real estate development projects in the Italian market. Clients include major global contractors and the firm advises on a wide range of complex construction and development projects. In particular, the team has specialist experience in the development of shopping centres, business premises, residential property and sports facilities. It regularly advises on construction contracts based on internationally accepted standard forms such as FIDIC, JCT and ICE, has been a FIDIC Affiliate Member since 2012, and is a full member of the Dispute Resolution Board Foundation (DRBF). The firm also boasts considerable experience in public procurement, regularly assisting in relation to public tenders and contracts.
Export control and international economic sanctions: An acknowledged leader in the field of international trade, Studio Legale Padovan's specialist team handles an extensive range of export control and economic sanctions matters. This includes advising on screening third parties, due diligence on dual use, controlled and military goods compliance, and drafting internal policies for global businesses. The firm also handles criminal and administrative proceedings arising out of violations of export control and international sanctions law. Clients include numerous globally-significant businesses with operations in high risk markets, such as Iran and the Russian Federation. Recent highlights include advising one of Italy's largest banks on its compliance policy in the context of EU and US law on international economic sanctions; advising a manufacturer on whether claiming a payment from an EU and US-blacklisted Russian counterparty complied with EU and US restrictive measures; advising a leading pharmaceuticals client on issues raised by EU sanctions against Crimea; assisting a supplier in proceedings before the US Department of the Treasury Office of Foreign Asset Control; due diligence on Iran and Russia-based companies in the context of restrictions under EU, UN and US rules; advising a manufacturer on technical requirements under Regulation (CE) 428/2009 and the Italian and EU list of defence-related products; and assisting high-profile clients in relation to Iran-related sanctions, further to the withdrawal of the US from the Joint Comprehensive Plan of Action.
Corporate and M&A: Studio Legale Padovan is well known as a leading commercial firm with a particularly strong practice in the areas of domestic and cross-border M&A, corporate finance and company and commercial law. The firm's activities include advising on significant corporate matters, including business transfer agreements, share sales and purchases, and joint venture arrangements. The team's expertise also encompasses drafting and negotiating a wide range of national and international commercial contracts, such as distribution and agency agreements, supply contracts, franchising and licensing agreements, and business leases. As well as substantial corporate and commercial matters, the firm regularly advises clients in the context of business insolvencies in the Italian market.
Banking and finance: The firm has impressive experience in the field of export credit and regularly represents clients in export-finance related negotiations with banks, including those related to buyer credit and shipping transactions. It also has a strong track record in construction financing and considerable expertise in relation to first demand bank guarantees, including performance and advance payment bonds. Other key areas include advising on interbank operations, such as syndicated loans and related security arrangements, asset-based lending, refinancing, leasing, factoring and asset-backed/securitisation transactions involving multilateral banks. The firm handles a significant number of securities transactions and assists clients with all contractual, corporate and regulatory matters connected with the issuance and placement of shares, bonds and warrants, including EMTN programs. This includes providing assistance with all contractual and regulatory aspects of the placement of securities, including in relation to transparency and market abuse issues. Lawyers at the firm have also advised banks and other financial institutions, including domestic and foreign funds, on reporting requirements to the Bank of Italy and other regulatory authorities.
Litigation and arbitration: Domestic and international commercial litigation, arbitration and mediation are other areas where the firm's track record speaks for itself. The team regularly represents clients in high-class proceedings before institutions such as the ICC International Court of Arbitration, the Milan Chamber of Arbitration and the Swiss Chambers' Arbitration Institution, as well as before Italian Courts, including the Court of Cassation. Studio Legale Padovan also assists clients with urgent measure proceedings under article 700 of the Code of Civil Procedure. As well as achieving some notable successes through the courts, we regularly help our clients achieve successful out-of-court settlements in financial, commercial and civil law issues.
Main Contacts
| Department | Name | Email | Telephone |
| --- | --- | --- | --- |
| Founder & Managing Partner, construction law, international trade, export control and international economic sanctions, M&A, project financing and finance law | Marco Padovan | mpadovan@studiopadovan.com | +39024814994 |
| Head of litigation and debt recovery practice, domestic and international arbitration | Renato Costagliola | rcostagliola@studiopadovan.com | +39024814994 |
| International commercial law, contract law, M&A, banking & finance | José A. Alvarez de Cienfuegos Dominguez | jacienfuegos@studiopadovan.com | +39024814994 |
| Construction law and FIDIC contracts, financial and securities law, contract law, commercial law | Fabiola Viccei | fviccei@studiopadovan.com | +39024814994 |
| Export control and economic sanctions, international trade law, European Union law, corporate compliance | Marco Zinzani | mzinzani@studiopadovan.com | +39024814994 |
| Construction law and major infrastructure projects, public and private procurement contracts, domestic and cross-border litigation, international commercial law, corporate law | Michele Bonomini | mbonomini@studiopadovan.com | +39024814994 |
| International commercial law, construction and contract law | Paulina Bace | pbace@studiopadovan.com | +39024814994 |
| Construction law and major infrastructure projects, contract law, commercial law, banking and finance | Edoardo Poletti | epoletti@studiopadovan.com | +39024814994 |
| International trade law, European Union law, international commercial law, litigation, export control and international economic sanctions | Pierluigi Salvati | psalvati@studiopadovan.com | +39024814994 |
| Construction law and large infrastructure projects, private procurements, arbitration | Myriam Desnus | mdesnus@studiopadovan.com | +39024814994 |
| International trade law, public international law, international sanctions and export control | Mariana de Andrade | mdeandrade@studiopadovan.com | +39024814994 |
| Export control and economic sanctions, international trade law, European Union law, corporate compliance | Mario Alfonzo | malfonzo@studiopadovan.com | +390697845554 |
| Construction law and large infrastructure projects, private procurements, arbitration | Alessandro Carofiglio | acarofiglio@studiopadovan.com | +39024814994 |
| Export control and economic sanctions, international trade law, European Union law, corporate compliance | Stefano Consoli | sconsoli@studiopadovan.com | +390697845554 |
| Export control and economic sanctions, international trade law, European Union law, corporate compliance | Nicolò Cusimano | ncusimano@studiopadovan.com | +39024814994 |
| Export control and economic sanctions, international trade law, European Union law, corporate compliance | Rebecca Grigolli | rgrigolli@studiopadovan.com | +39024814994 |
| Export control and economic sanctions, international trade law, European Union law, corporate compliance | Olga Manservigi Kichitskaia | omanservigikichitskaia@studiopadovan.com | +39024814994 |
| Export control and economic sanctions, international trade law, European Union law, corporate compliance | Giulia Socci | gsocci@studiopadovan.com | +39024814994 |
Languages
Italian English French Spanish Portuguese Russian Croatian Serbian Bosnian
Memberships
IBA (International Bar Association) FIDIC Society of Construction Law ICC AIA Italian Bar Association