Firm Profile > AKD > Amsterdam, Netherlands
AKD
Offices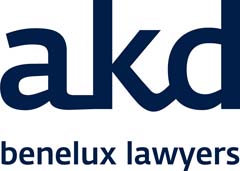 AKD
PO BOX 59280
1040 KG AMSTERDAM
Netherlands
AKD > The Legal 500
Rankings
AKD 'belongs to the best law firms in the Netherlands in the field of construction'. It advises on national and international mandates, including contentious and non-contentious matters. Its multidisciplinary team includes experts in litigation and arbitration, real estate, construction, project finance, public-private partnerships (PPPs), environmental and planning law. Marc Wintgens, who focuses on private construction and real estate law, heads the team alongside Sven Billet. Frenk Huisman joined as a partner from Baker McKenzie and brings expertise in  property development and projects work; he has previously been based in the Middle East. Jeanette Luijten was promoted to the partnership.
AKD acts for governmental bodies and private companies in equal measure. As a core practice area of the firm, most team members have a scientific background, including Gerrit van der Veen, who is s professor at a Dutch university. Jos van der Velden, who is on the editorial staff of the Dutch Journal for Environment and Law and also teaches regularly, has over 30 years' experience in planning and environmental issues. Henk Breeman has experience in the energy, water, media and telecommunications, transport and public transport sectors. Hugo Doornhof is also recommended. Thomas Sanders was promoted to partner.
AKD's team of 'knowledgeable professionals who are willing to go the extra mile' is well-versed in food legislation and regulations, commercial contracts, and EU, procurement and competition law. It handles product recalls, labelling requirements, claims, liability issues and supplier contracts. The team is headed by food law specialist Barbara Mutsaers, who handles contentious and non-contentious work in the sector, and has 'a good network'. Erik Dans focuses on administrative food law and advises food processing companies on complex EU legislation. Huib Berendschot handles IP matters.
AKD
 advises and represents clients in the aviation, road, rail, shipping, and logistics sectors across the full range of transport issues, including finance and leasing transactions, insurance claims and disputes, and contractual negotiations. The team is led from Rotterdam by specialist shipping and cargo litigators 
Haco van der Houven van Oordt
 and 
Jos van der Meché
, while the '
always available' 
Annemieke Spijker
 is noted for her expertise in cargo claims and logistics contracts. 
Stefanie Roose
 represents transport and logistics clients including tank terminal operators in litigation and arbitration.
'Outstanding at building a network of valuable relationships', AKD is acting for claimants in both the emissions and truck cartel class actions, and handles a broad range of corporate, financial and commercial litigation for well-known domestic and international companies. Practice head Patrick Haas is 'highly commercial' and leads a big team of litigators, including bankruptcy specialist Paul Peters , Guido Vergouwen, who are both noted as 'outstanding', and experienced insolvency partner Barend de Roy van Zuidewijn.
With a strong focus on the energy sector, AKD's multidisciplinary team has recently been working on improving the sustainability of real estate, heating networks and sustainable heat sources, solar projects and offshore energy solutions. The practice stands out for its broad knowledge in the field of regulatory and public law. The team is led by Marjolein Dieperink, who specialises in advising energy companies, developers of energy projects, investors and governments on the regulatory aspects of energy projects and related litigation.
The 'small but very dedicated' team at AKD represents corporate clients in the full spectrum of white-collar criminal defence work, with notable recent cases in the fields of bribery, sanctions, and environmental crimes. Experienced practitioner Frits Schneider, described by one client as 'a calm, critical thinker who presents very well-thought through solutions', heads the team, and is particularly experienced in internal investigations and cybercrime. The firm also represents several clients in cross-border matters, particularly where domestic clients are investigated by foreign authorities.
AKD's real estate and project finance team is led by Eindhoven-based Marc Wintgens, an 'excellent PFI/PPP lawyer'. He has a very good market reputation for healthcare PPP projects, as a result of his involvement in Mobility PPP, the first PPP contract for parking and the Zuyderland Hospital PPP, the first-ever PPP in the healthcare sector in the Netherlands. Taco De Lange is active in real estate refinancing, as is Julian Versmissen.
AKD provides 'great knowledge' and is 'truly supportive in realising the objective'. It draws on expertise from its construction, project management, and environmental and planning law experts to offer broad expertise in relation to landmark real estate projects, disputes and general advisory matters. Marc Wintgens and Sven Billet head the team. Taco de Lange is a real estate notary. Frenk Huisman, who recently joined as partner from Baker McKenzie, was previously based in the Middle East, where he gained experience in property development and projects in various sectors. Martijn Jongmans joined from Banning NV.
The restructuring and insolvency team at AKD is experienced leading cross-border insolvencies, as evidenced by noted practitioner Paul Peter's appointment as the trustee of Royal Imtech. Barend de Roy van Zuidewijn heads the team; he is regularly appointed as a trustee by the Dutch courts. The group acts for leading corporate entities in financial distress, with a focus on reorganisation and recapitalisation, and winding up.
AKD continues to represent a wide range of domestic and international banks in their lending work, including large global players such as JP Morgan. Vincent Bettonville chairs the practice, and is particularly recommended for cross-border matters, as he also leads the firm's US desk as well as advising on Curacao law. Managing partner Erwin Rademakers is another key part of the team, and leads the firm's Asia desk. Sanne Swinkels is a name to note at the more junior end.
Fielding 'a tremendous team with a strong bench and great expertise', AKD is a key name in the market for Dutch and Benelux mid-market work. The team has notable expertise in the financial services, private equity, real estate, energy, technology and transport sectors; clients include Ballymore Group, Sumitomo Corporation and Inkef Capital. The substantial team includes practice head Carlos Pita Cao, who attracts praise as 'an outstanding deal captain and strategic adviser'; Nathalie van Woerkom and François Koppenol.
AKD has noted expertise in regulatory and compliance matters in the healthcare sector. It is experienced in handling contentious matters and disputes against government authorities and health insurers. Other areas of focus include product liability issues and recalls, advertising, IP and competition matters. Klaas Meersma, Joris Rijken and Barbara Mutsaers are the practice heads.
The AKD team, which includes litigators and trade mark attorneys, provides a comprehensive range of IP skills. In addition to trade mark, copyright, and design infringement disputes, the team also advises on areas such as anti-counterfeiting, unfair competition, and contractual disputes. Martin Hemmer heads the IP and IT practice group and has been acting for Track Innovations in long-running disputes with parties that were using illegal copies of its software. Huib Berendschot undertakes IP litigation for clients including multi-nationals for whom he co-ordinates cross-border infringement cases.  Also of note is of counsel Peter Claassen, the former team head, who continues to add his expertise to the group.
Clients recommend AKD 'without hesitation' for mid-market transactions in the Benelux region; the team is also increasingly active in sustainable investment mandates and governance work. The group's client base of Dutch private equity funds, single family offices, Dutch ventures and international clients include Inkef Capital, Health Innovation Fund and Newion Investments. Nathalie van Woerkom leads the team, which includes Lennart Crain, who handles controlled auctions, public offers and leveraged buyouts.
AKD
attracts high-end transactions and clients to its tax practice, drawn to the proven track record of
Huub Laauwen
and his well-resourced team of over 30 tax lawyers. They include '
totally dedicated'
Ivo Vreman
and new partner
Milja Bormann-Bakker
who joined the firm from
Deloitte Legal Netherlands
in June 2020. Of note is the team's additional Benelux coverage, advising on all aspects of corporate tax, transfer pricing and litigation.
Under the leadership of Pieter Huys, AKD's team handles a broad range of employment matters for domestic and global clients. Areas of expertise include individual dismissals, reorganisations, TUPE, co-determination law, collective agreements and pensions. It is active in the food, energy, real estate, and transport sectors. Pascal Van Schaik made partner.
AKD >
Firm Profile
The firm: AKD is one of the largest law firms in the Benelux. With a team of approximately 270 committed lawyers, civil law notaries and tax lawyers, AKD delivers high quality legal services and tax matters in nearly all legal fields, based on a full-service approach. The firm's client base varies from large multinational companies (whether stock-listed entities or family owned businesses) to high net worth individuals, from financial institutions to municipalities and hospitals.
Main areas of practice
Banking and finance: AKD advises a wide range of clients, including national and international corporate clients, banks and other financial institutions, private equity and venture capital investors, and hedge funds, on banking, finance, company law, national and international structuring and restructuring, and legal opinions.
Civil law notaries: AKD is a reliable and extremely experienced partner for clients requiring notarial services. At AKD, we have over thirty civil-law notaries, who cooperate closely with our lawyers wherever necessary.​​ This means that you can rely on us to provide you with a wide range of notarial services and solutions to your legal problems.
Commercial contracting: AKD's expertise covers the international sale of goods and services, encompassing the structuring and optimisation of international commercial transactions: advising, contracting and dispute resolution.
Compliance and integrity: AKD's Compliance & Integrity team regularly deals with a wide range of complex and occasionally sensitive compliance issues. Our advice and representation encompasses risk assessment, compliance assessment, compliance programmes, investigations, criminal, civil and enforcement matters, all in legal fields where the rules are subject to constant change.
Construction: AKD boasts one of the largest construction and real estate teams in the Netherlands. Its sheer size enables us to deploy lawyers to tackle every issue that affects your business. Through our considerable expertise and deep knowledge of the market, the team consistently provides assistance at the highest level.
Corporate/M&A: Our small and flexible teams in Belgium, the Netherlands and Luxembourg work successfully for domestic and foreign companies on strategic transactions, private equity deals, venture capital investments, restructurings and distressed M&A. Our team's expertise extends to other areas of law and supervisory regulations relating to mergers and acquisitions, such as employee co-determination, transfer of undertaking, financing, security and ancillary restrictions.
Corporate criminal law: AKD's criminal lawyers are skillful at handling a wide range of complex and sensitive criminal law cases involving large business and personal interests. They focus on offering a high level of reputation and risk management. They also conduct internal investigations and offer advice on criminal compliance issues.
Data protection and privacy: Enforcement powers available to privacy authorities in the Benelux are being expanded. The General Data Protection Regulation (GDPR) pertains to all processing of personal data by data controllers and imposes strict conditions on the processing, transfer and security of personal data. AKD's Data Protection & Privacy team is happy to advise you as to whether your company's data processing is privacy compliant.
Employment and pensions: AKD's Employment & Pensions practice group encompasses a team of committed lawyers boasting comprehensive knowledge and experience. Our lawyers advise on and litigate cases involving employment contracts, dismissals, competition, confidentiality, collective labour agreements and employee participation, special employment relationships, transfer of undertaking, equal treatment, secondment, working hours, working conditions, minimum wage and other types of remuneration, holiday and leave, and more.
Government liability: Government liability is a complex field, a convergence of administrative law and compensation law. AKD sets itself apart through its unique combination of thorough knowledge of administrative law and special expertise in the field of (civil) compensation law.
Insurance: Our Insurance team's thorough knowledge of the market enables it to assist insurance companies, brokers and policyholders alike, in the Benelux countries and elsewhere. AKD has proven a particularly reliable partner for taking on cases involving transportation-related insurance law, liability, and policy and coverage disputes.
Intellectual property and IT: AKD's Intellectual Property, ICT & Privacy team is one of the largest and most specialised IP and IT teams in the Netherlands and Belgium. Our lawyers enjoy an excellent reputation both nationally and internationally. They litigate complex infringement disputes before national courts and all the way up to the European Court of Justice. AKD also boasts a dedicated trademark and design registration team whose sole aim is to look after your IP portfolio.
Investment management: Our Investment Management team can help you with legal advice on investment structures and guidance on investment institutions. These cover 'umbrella funds', private equity/venture capital funds, property funds, hedge funds, feeder funds and fund-of-funds. We specialise in setting up innovative investment structures and providing guidance through the authorisation processes with the relevant authorities for the financial markets.
Litigation: AKD boasts an extensive team comprising dozens of lawyers who excel at resolving business disputes. AKD advises and litigates on every possible dispute involving corporate law, including shareholders' disputes, disputes between joint venture partners, inquiry procedures, corporate governance and participation disputes, group liability and directors' and officers' liability issues.
Private equity: AKD's Private Equity team enjoys a strong reputation in the mid-market segment and counts various private equity funds, venture capital funds and large single-family offices among its clients, advising them on investments, exits, management participations and W&I aspects.
Private wealth: We provide advise to wealthy families, establish and manage family offices for the creation and management of their holding and operational companies and their charitable entities. We assist them for the taking of tailor-made and strategic decisions in close cooperation with their other specialist advisors in Belgium and abroad. This includes complex securities portfolios, art and real estate.
Projects and infrastructure: AKD's Project & Infrastructure team consists of a multi-disciplinary team of lawyers, civil-law notaries and tax advisers, well equipped to deal with projects across multiple sectors in all key jurisdictions. Our integrated global network provides full-service capabilities to clients in key markets and can advise on the regulatory, corporate, financing, public law, tax, arbitration and commercial litigation aspects of both domestic and cross-border projects.
Public law: AKD boasts one of the largest administrative law teams in the Benelux. We advise and litigate on behalf of the public sector and semi-public institutions as well as on behalf of companies. A full-service firm, AKD is able to muster all the expertise needed to tackle every administrative dispute imaginable, ranging from local and provincial government law to water authorities legislation, from tax law and administrative fines to obligations to tolerate, and from orders subject to penalties and administrative coercion to municipal measures in the social domain.
Public procurement: From our Brussels office, we have been advising and litigating on all facets of procurement law for 20 years. Our clients are the central government and decentralised public authorities, public law institutions and medium and large enterprises.
Real estate: Boasting one of the largest Real Estate teams in the Netherlands and a solid Real Estate team in Belgium, AKD is able to deploy specialist lawyers to address all key aspects of your business. You can trust AKD's experts to be up to speed with all innovations in your market and aware of any legal and contractual implications.
Restructuring and insolvency: AKD's Restructuring & Insolvency team has time and again proven a reliable and experienced partner in complex situations. We have been involved in nearly all major insolvencies in the Netherlands, either as trustees (in the bankruptcy of Imtech, for example) or as advisors. The firm is equipped to assist companies in financial distress with restructuring and refinancing issues, issues related to selling off secured assets as well as cases of post-bankruptcy D&O liability.
Supreme Court litigation: Conducting Supreme Court litigation calls for specific expertise. Having amassed dozens of years of expertise handling litigation in the lower courts, AKD's specialists will now ply their trade in the Dutch Supreme Court as well. They will litigate matters spanning the full breadth of civil law and civil procedural law, including matters involving local, regional or national government authorities.
Tax: From our Benelux offices, AKD's tax lawyers are faced with the job of ensuring that tax regulation changes have the least possible adverse impact on the commercial activities and asset management of their clients, businesses and high net worth individuals alike. We accomplish this by developing in-depth knowledge of all tax matters, be it corporate tax, dividends tax, income and PAYE taxes or transfer tax.
Transport and trade: AKD's Transport & Trade team enjoys an excellent reputation worldwide for its risk management expertise and ability to come up with legal solutions. Our specialists have a clear understanding of opportunity versus risk and have been involved in many ground-breaking cases.
International work: with offices in the Netherlands, Belgium and Luxembourg, AKD offers integrated, independent and international legal and tax services in stable jurisdictions. Business arrangements, financial structures and digitalisation readily transcend international boundaries. The firm's specialists look across borders and beyond the confines of their own disciplines in order to ensure seamless end-to-end service. AKD is the exclusive member firm in the Netherlands for Interlaw, the premium international association of independent law firms with lawyers in nearly 80 jurisdictions and more than 130 cities worldwide (www.interlaw.org). AKD also has an Asia Desk, German Desk, Turkish Desk and USA Desk, all of which form fully integrated teams that assist its clients in their global activities from start to finish.
Languages
Chinese Dutch English French German Italian Japanese Korean Norwegian Portuguese Russian Spanish Swedish
Other
Managing partner : Erwin Rademakers (erademakers@akd.nl) Board member : Marc Wintgens (mwintgens@akd.nl) Board member : Mark Kater (mkater@akd.nl)
Press Releases
18th December 2018
Benelux law firm AKD expands its Brussels office by adding McGuireWoods' Brussels team, following AKD's strategy to be the first choice full-service legal and tax services provider in the Benelux. The incoming team consists of partners Hubert André-Dumont, Paul van den Bulck, Timothy Speelman, Steven Ongena, counsel Pol Cools, and four associates.
15th June 2020
AKD has appointed six new partners in Belgium and the Netherlands. Following the appointment of three new partners in Luxembourg earlier this year, AKD thus further increases its Benelux footprint.
16th November 2020
Pieter Huys
, who leads the team, comments: "We are thrilled to welcome Conny at AKD. Coming at a time where flexible employment has become a hot topic, her expertise in this field neatly complements our own expertise. Earlier this year, the Balanced Labour Market Act (Wet Arbeidsmarkt in Balans) came into force, the purpose of which Act is to make flexible employment less flexible and steady employment less steady. We find that this new legislation has given rise to many questions from our clients, duly aggravated by the uncertainties thrown up by the Covid-19 crisis. Conny's expertise and experience add real value to our team".
15th February 2021
AKD Benelux lawyers is delighted to announce the appointment of Yann Hilpert as partner in Luxembourg.
9th March 2021
AKD Benelux lawyers is delighted to announce the appointment of Julien Hick as partner in Brussels.
4th June 2021
AKD Benelux lawyers has appointed five new partners, four of them "home-grown", managing partner Erwin Rademakers clarifies. "It gives immense pleasure to see colleagues developing and, as next-generation partners, contributing to building the future of our firm." 
14th December 2021
AKD Benelux Lawyers has announced the appointment of Ludo Luijks as a partner in its growing international M&A Tax team. Ludo will join the team on 1 November.