Firm Profile > Deloitte Legal > Zaventem, Belgium
Deloitte Legal
Offices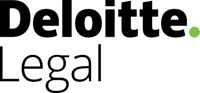 Deloitte Legal
GATEWAY BUILDING, LUCHTAVEN NATIONAAL 1J
1930 ZAVENTEM
Belgium
Deloitte Legal > The Legal 500
Rankings
Deloitte Legal >
Firm Profile
The firm: When you take on an important business challenge, don't go at it alone. Laga's team of talented lawyers have built a reputation by delivering outstanding services to clients, day in, day out. It assembles the best teams around client projects. Teams that go beyond what others think possible: beyond technical expertise, beyond just rational advice, beyond the traditional. Teams with the ability to reach even further – thanks to their access to Deloitte, the world's leading professional services firm, and to a global network of top law firms. Teams that bring refreshing insights and that know how to take a clear, firm stand with the most complex problems. This, the firm is proud to say, is what makes it Laga.
Laga's mission: as an organisation, the firm is committed to several goals that underpin its overall approach to how it does business: the firm provide clients with professional service of the highest calibre combining technical excellence, commercial judgement and responsiveness. Laga abides by the highest standards of professional and ethical conduct. It cares about clients, always seeking to understand and focus on their needs. The firm operates in a team-based environment, nurturing a culture of collegiality to the benefit of its clients and professionals.
Areas of practice: Banking and finance: the department consists of nearly 15 qualified lawyers, with a practice focus on all aspects of banking, project and structured finance, syndicate lending, debt capital markets and debt restructurings and financial law. The team provides a full range of services in connection with banking and securities law and is involved in complex Belgian and cross-border financing transactions as well as advisory work.
Business criminal law: as most commercial and corporate legislation contains criminal sanctions, Laga's commercial law team has developed specific expertise in fraud and white-collar crime. It advises on criminal law compliance and implements appropriate risk management procedures, often in close collaboration with forensic auditors.
Commercial: Laga's commercial law team has built specific know-how in a myriad of industries, ranging from manufacturing, retail and logistics to chemical, automotive, construction, healthcare and TMT. For many engagements, its lawyers have successfully teamed up with professionals from other disciplines. This has enabled the firm to provide business-oriented advice that takes into account all relevant angles.
Corporate – M&A: Laga has a thriving corporate law, M&A and private equity practice with a wide range of clients and a wealth of expertise. It advises international and domestic clients in share and assets acquisitions, (leveraged) buyouts, divestitures, IPO's, equity and debt capital markets, funds formations, mergers and company reorganisations. The team advises and supports clients in strategy planning through due diligence, contract drafting and negotiation and post-closing integration, ensuring the deal is handled efficiently and successfully.
Dispute resolution: Laga's dispute resolution team has represented corporate and private clients in many high-profile court and arbitration cases. Still, the primary objective of its lawyers is to avoid disputes and to look for settlement options that best suit clients' needs. Only if no amicable solution can be reached, its lawyers will use their broad experience and skillset to safely navigate through litigation.
Employment, pensions and benefits: the team at Laga helps clients with all legal issues in connection with HR. It consists of about 15 lawyers, focusing on different areas of expertise.
Private client: the private client practice is a dedicated team of 25 lawyers working for high-net-worth individuals and families. Laga offers full service advice and assistance in all dimensions of wealth: family, business, assets and passions, and builds bridges between these dimensions to ensure a balance across generations.
Public law, regulatory and permits: the firm advises and represents both public authorities and corporate entities in connection with all aspects of public law. The team is highly experienced at advising on public and administrative policies, to ensure that internal decisions and procedures are legally sound. Where enforcement action is taken, or a legal challenge needs to be made, the firm can give a rapid and clear assessment of the options and the risks involved.
Real estate: the real estate team has extensive experience in all aspects of property development, acquisition, restructuring, and portfolio management together with property financing and refinancing (CMBS). In co-operation with the public law, regulatory and permits and tax teams, the real estate practice covers all legal issues of property transactions.
Tax: the tax team provides top fiscal advisory services to Belgian and multinational corporate entities as well as private individuals. The practice has extensive expertise as general tax advisor to numerous companies thereby assisting them with their (inbound) investments, reorganisations, holding activities, planning for new and proposed regulations, and financing structures. Moreover, Laga helps companies implement practical, innovative strategies to better manage taxes and earnings and to enhance cash flow so they can focus on growing their business.
Main Contacts
| Department | Name | Email | Telephone |
| --- | --- | --- | --- |
| Managing Partner | Danny Stas | | |
| Head of Banking and finance | Werner Van Lembergen | | |
| Head of Commercial | Jürgen Egger | | |
| Head of Corporate and M&A | David Roelens | | |
| Head of Employment, Pensions and Benefits | Stijn Demeestere | | |
| Head of EU Competition and EU Regulatory | Hendrik Viaene | | |
| Head of Greenille Private Client | Alain Laurent Verbeke | | |
| Head of Public, Regulatory and Permits | Kathleen De hornois | | |
| Head of Real Estate | Maximilien van de Werve | | |
| Head of Tax Advisory (Global Business Tax) | Tim Wustenberghs | | |
| Head of Tax Advisory (VAT) | Danny Stas | | |
| Head of Tax Dispute Resolution | Annick Visschers | | |
Staff Figures
Qualified Bar-admitted lawyers : 150
Languages
Dutch French English German Italian
Memberships
Deloitte Legal global network
Other
Headquarters : Zaventem Other offices : Antwerp Other offices : Ghent Other offices : Kortrijk Other offices : Woluwé (Brussels)
Diversity/Community
As part of our inclusion strategy, fostering a diverse environment is key to achieving our purpose of making an impact that matters. Fostering inclusion is one of Deloitte's shared values and we recognize that our diversity represents an enormous opportunity to steer our firm in the right direction. We are committed to upholding gender-balance and respecting and supporting the rights of our LGBTI colleagues and harnessing the power of different perspectives and styles.
To foster the right attitudes we have put in place firm wide diversity initiatives, which are built upon six pillars:
Building the right culture by communication clearly on what is important and what the value-added is to the organisation as a whole;
Working towards an equal intake of men / women when recruiting;
Making sure that our performance management is bias-free and focuses on impact;
Increasing engagement levels through our top-notch coaching, mentoring & sponsorship programs;
Helping people be at their best by offering them flexible working conditions; and
Constant monitoring from within our national, BU & Industry decision-making bodies.
We are proud to foster a professional culture where our people treat each other with respect, courtesy, and fairness, promoting equal opportunity for all. We aim to create diverse and inclusive working environments that address individual needs and allow our people to build upon their unique strengths.
We do not tolerate harassment or unfair discrimination in our working environments. Our Global Code articulates the standards to which we all must hold ourselves responsible, wherever in the world we live and work.