Advokatfirmaet Føyen AS > Oslo, Norway > Firm Profile
Advokatfirmaet Føyen AS
Offices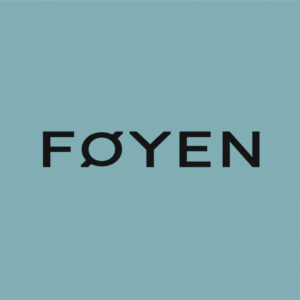 Advokatfirmaet Føyen AS
Dronning Eufemias gate 8
0191 Oslo
Norway
Advokatfirmaet Føyen AS > The Legal 500
Rankings
Praised for its '
fast and highly qualified advice relating to all phases of construction contracts
',
Advokatfirmaet Føyen AS
is trusted by builders, landowners and public sector clients for its construction expertise, particularly in relation to road and infrastructure projects and PPP contracts. The team also maintains a strong contentious practice, advising on disputes of all types. The practice is spearheaded by
Stede Georg Nilsen
, praised for his
'brilliant legal mind combined with a solid understanding for business and the construction market
'.
Thomas Oskar Strömbom
 has '
extensive knowledge and an analytical mindset'
and is a go-to individual for early phase building projects as well as major disputes.
Per Gustav Lilleaasen
and
Vera Hovelsen
 are both also highly recommended.
Other key lawyers:
Testimonials
'Føyen assists municipalities by providing ongoing advice in complicated and large scale infrastructure projects and has considerable experience and knowledge of partnership contracts and turn-key contracts. We have collaborated with Føyen for a long time and the company is characterised by highly qualified and quick responses and feedback to issues and disputes that require extra attention.'
'Thomas Strömbom obviously possesses great knowledge of all aspects of construction law, but the most important thing is that he constantly seeks and finds the practical solutions. It is very easy to work with him.'
'We have a very good experience with Føyen as a provider of legal services for our construction projects. The team helps us quickly with good, clear answers that are easy to understand. The same people follow the projects from start to finish, which is a strength for us. The collaboration with Føyen has consistently been very good.'
'We have used Vera Hovelsen and Thomas Oskar Strömbom as prominent partners. They have been proactive and solution oriented when they have worked for us. We have had great communication throughout the processes that helped us to find mutually good solutions.'
'The Føyen team is known for providing fast and highly qualified advice relating to all phases of construction contracts. It is clear that the firm has a high level of knowledge in working with the issues that major public developers regularly encounter. The company is able to staff its teams with qualified resources who are always ahead and who see solutions that others do not see.'
'In particular, we would like to highlight lawyer Thomas O. Strömbom and his colleagues. Mr Strömbom has an impressive ability to find strategically correct solutions to complex issues. This lawyer has great knowledge and an energy that we do not see in others.'
'Føyen has assisted us for several years with various construction law issues. The team is always available and responds quickly to all types of assignments. The team consists of resources that complement each other and ensures that all aspects of the case are taken good care of. In addition, they have an infectious good mood.'
'Thomas Strömbom has extensive knowledge and an analytical mindset. He is genuinely interested in the projects he gets involved in. Nothing is left to chance and he appears very well prepared. We have had great pleasure in discussing various contract law issues with Mr Strömbom over the years.'
Key clients
Asker Entreprenør AS
Asker og Bærum Boligbyggelag
Aspira AS
Backe Prosjekt AS
Bjørn Gruppen AS / Jessheim Vest Bolig og Næring AS
BMO Entreprenør AS
Boligpartner AS
Bravida Norge AS
Biltema Real Estate Norway AS (former Buffin Real Estate Norway AS)
C.J.R Renewables
Contexo AS
COWI AS
DNB Bank ASA
Drammen Eiendom KF
ELECNOR S.A
Fabritius gruppen AS
Hallmaker Group
Hathon Eiendom AS
Hellvik Hus Romerike AS
HR Prosjekt AS
Icopal AS
Inhouse Geoteknik AB
JM Norge AS
Laugstol AS
Mapei AS
Moderne Byggfornyelse AS
Movar IKS
Municipality of Aurskog Høland
Municipality of Bamle
Municipality of Drangedal
Municipality of Fredrikstad
Municipality of Indre Østfold
Municipality of Hamar
Municipality of Horten
Municipality of Kragerø
Municipality of Kåfjord
Municipality of Lørenskog
Municipality of Oslo
Municipality of Porsgrunn
Municipality of Sandnes
Municipality of Siljan
Municipality of Skien
Municipality of Ullensaker
Municipality of Volda
Municipality of Ås
Nedre Romerike Avløpsselskap IKS
Nittedal Eiendom KF
Norwegian Public Roads Administration (All Regions)
NSW Arkitektur AS
Nye Veier AS
Oslo Bygginnredning AS
Peyma Entreprenør AS
Rubb AS
Sintef Group
Staticus Norge AS
Stavanger Utvikling KF
Storegga Entreprenør AS
Studentsamskipnaden Oslo
Sønnico AS
The Robbins Company
Troms County Municipality
Tryg Garanti NUF
Viken County Municipality
VHV Algemeine Versicherung AG
Voksenkollen Utvikling AS
WSP Engineering Norge AS
Ø M Fjeld AS
Work highlights
Representing the Norwegian Public Roads Administration in a NOK462m dispute against Swiss contractors, Marti IAV Solbakk DA, regarding the building of the Ryfylke-tunnel on Rv. 13 in Rogaland County.
Acting for international architecture consulting group COWI, in successfully settling a dispute with Skanska Norge AS regarding alleged faults in the design of the new NOK2500m National Public Security Centre outside of Oslo (Politiets nasjonale beredskapssenter).
Advising Norwegian Public Roads Administration on three PPPs for the construction of key road infrastructure, including advising on the preparation of the bid procedures and negotiations with qualified bidders.
Outsourcing expert
Lars Folkvard Giske
 heads up
Advokatfirmaet Føyen AS
' department; clients comments that the group's '
long experience with and knowledge of public sector IT contracts in Norway is quite unique
'.
Jostein Ramse
 provides '
practical advice
' and is sought after for his expertise in handling contentious IT work; he has also been kept busy advising on privacy issues.
Knut Fiane
is very experienced in assisting with cloud agreements, outsourcings and IT contractual matters, and senior lawyer
Kirill Miazine
regularly advises on complex IT procurement mandates. In December 2021,
Øyvind Eidissen Ransedokken
moved to
Advokatfirmaet Schjødt
.
Other key lawyers:
Testimonials
'Very "down to earth" people.'
'They use sound judgement in reading the situations.'
'Within the IT area Føyen stands out with experience in representing clients on both the buyer side and seller side of the table.'
'Service minded and competent.'
'Easy-going and friendly team with business acumen.'
'Knut Fiane is always approachable, quick to respond and not afraid to provide the kind of commercial and actionable advice in-house teams appreciate.'
'Jostein Ramse has a great overview of the legal requirements which he translates into practical advice.'
'The team is very quick to respond and always delivers on time.'
Key clients
Google LLC and Alphabet LLC
Accenture AS
Ekornes AS
Kernel AS
Statens Vegvesen, Vegdirektoratet (the Norwegian Roads Administration)
Nordic Semiconductor ASA
KLP
DIPS AS
Itera Norge AS
Jotun AS
Chili Mobil AS
Bouvet Norge AS
Sysco AS
OneCo Telecom AS and OneCo Network AS
Hedmark IKT / Hamar kommune
Bitastad
Avinor Flysikring AS
Link Mobility AS
Nordic Choice Hotels
Norwegian Nuclear Decommissioning (NND)
Work highlights
Providing ongoing assistance to Google Norway and Google LLC on a range of IT, compliance, telecoms and IP matters.
Assisting IT consultancy company Bouvet with contractual issues relating to its bid and negotiations with Norwegian Defence concerning its MAST program.
Assisting international paint manufacturer Jotun with negotiations for an agreement for a large upgrade project.
The employment practice at Advokatfirmaet Føyen AS attracts praise for its 'top-notch legal know-how combined with commercial tactical advice'. The team is well known for advising a client base of retail, arts and entertainment, technology and public sector entities on a wide spectrum of employment issues. Practice head Marianne Klausen is a key contact for workforce reductions and reorganisations, and Lars Skotvedt regularly assists with restructuring work. Preben Haugmoen Mo focuses on business transfers, litigation and investigations, while associate Ragnhild Louisa Loen Rafto handles employment contracts and dismissal cases. Anniken Astrup left the firm in November 2022.
Other key lawyers:
Testimonials
'Serious and deliver when they say they'll deliver. Always available and give quick feedback.'
'They understand quickly what is important, and have a professional approach to the challenge with interesting strategies.'
'Føyen is a very professional and business oriented law-firm with strong analytical and industry expertise. They are flexible and always respond very quickly to our requests. Our confidence in Føyen is very high.'
'They are always to the point contextually, intellectually, and legally. They are strong in negotiation and litigation defence. They are very transparent in all dealings. Lawyers with a really good attitude.'
'Preben Mo stood out by his client commitment/dedication. He shows he cares for the client's case.'
'Quick response, concrete answers.'
'Extremely service minded and cooperative. Commercial when it comes to seeking solutions adapted to the business. Friendly and always available.'
Key clients
The Norwegian National Opera & Ballet
The National Museum
Gresvig AS/Intersport Norway Drift AS
The Norwegian Police Federal Union
Statens Vegvesen, the Norwegian Public Roads Administration
Accenture AS
Clear Channel Norway AS
Bouvet ASA
BMI/Icopal Norge AS
Snøhetta Group
REEL International SA
Hero Norge AS
Municipalities of Fredrikstad and Hvaler
Nettpartner AS
Work highlights
Assisting REEL International with the employment aspects of its purchase of part of GE Power Norway AS, including employee transfers and establishing a new Norwegian subsidiary.
Providing ongoing assistance to retail company Intersport Norway on individual terminations and large-scale downsizings.
Providing ongoing employment law advice to the Norwegian National Opera & Ballet.
Advokatfirmaet Føyen AS
' '
sharp
' team has '
a high level of knowledge of the regulations for public procurement
'. Construction, IT and infrastructure sector mandates form the backbone of the practice, and the group has an excellent track record in acting for municipalities in a range of procurement work. The department is jointly led by
Thomas Oskar Strömbom
, who is '
an expert when it comes to handling complex building and construction procurements
'; disputes expert
Jørgen Myhre
; and
Vera Hovelsen
, a public procurement law specialist. Senior associate
Ragnhild Lunner
and associate
Marius Torsteinsen Grønnbakk
are also key names to note. Harald Evensen left the firm in June 2022.
Practice head(s):
Thomas Oskar Strömbom; Vera Hovelsen; Jørgen Myhre
Other key lawyers:
Testimonials
'Jørgen Myhre is first of all a highly competent lawyer, but his greatest strength is being able to make his clients understand and follow complex legal matters.'
'Great focus on the customers' requirements and satisfaction.'
'Thomas Strömbom has in-depth knowledge of procurement regulations and he combines it with valuable experience from working with construction law cases and considerable knowledge of the industry. It is this combination that makes him stand out from the rest. We have greatly appreciated his knowledge and strategic advice.'
'The Føyen team consists of highly qualified and goal-oriented lawyers who are passionate about their profession.'
'Thomas Strömbom always goes the extra mile to take care of our needs.'
'Quick understanding of the issues at hand. Responsive. Good understanding of the public sector. Ability to see the whole picture and find good solutions.'
'Vera Hovelsen has extensive knowledge. She has solid work capacity and great authority when meeting others.'
'Service minded, easy to speak with and has splendid expertise and competence.'
Key clients
County Governor of Vestland (Statsforvalteren i Vestland fylke)
Movar IKS
Municipality of Aurskog Høland
Municipality of Bamble
Municipality of Drangedal
Municipality of Hamar
Municipality of Indre Østfold (prev. Askim)
Municipality of Kragerø
Municipality of Lørenskog
Municipality of Oslo
Municipality of Porsgrunn
Municipality of Sandnes
Municipality of Siljan
Municipality of Skien
Municipality of Ullensaker
Municipality of Vinje
Municipality of Volda
Municipality of Ås
Norsk Luftfartssenter Bodø AS
Nasjonalt kommunesamarbeid for 110-sentralene IKS
Norwegian Environment Agency (Miljødirektoratet)
Norwegian Nuclear Decommissioning
Norwegian Public Roads Administration
NSW Arkitektur AS
Nye Veier AS
OsloMet – Oslo Metropolitan University
Remiks Husholdning AS
Remiks Miljøpark AS
Remiks Næring AS
Østfold Avfallssortering IKS
Renovasjon i Grenland IKS
Reno-Vest IKS
Senja Avfall IKS
Stavanger Utvikling KF
Studentsamskipnaden Oslo
The National Insurance Court
Vestfold Avfall og Ressurs AS (VESAR)
Ø M Fjeld AS
Øst-Finnmark Avfallsselskap AS (ØFAS)
County Governor of Oslo og Viken
Municipality of Nordre Follo
Work highlights
Acting as sole counsel to the Norwegian Public Roads Administration on all public procurement issues arising from large PPP road building projects.
Providing ongoing advice to the Municipality of Oslo concerning the public procurement process for the establishment of new nursing homes.
Advising the Norwegian 110 Fire and Rescue operational divisions on the procurement of a new command & control/computer assisted dispatch system for the municipality of Hamar.
Advokatfirmaet Føyen AS
advises on every phase of the real estate development process, including the purchase and sale of properties. The team has particular expertise in relation to logistics, warehousing and storage buildings, and is a key name in the market for real estate companies owned by public sector or third sector bodies. The
'extremely skilled'
Anette Thunes
 leads the
'efficient'
and
'strong'
team, with expertise in real estate transactions, tenancy law and real estate litigation.
Other key lawyers:
Lars Råmunddal; Paal-Christian Hansen; Ottar Egset
Testimonials
'Efficient team, good at working with the client. Easy to get a hold of at any time. Particularly good at understanding the customer's needs and at the right level.'
'Ottar Egset and Anette Thunes are both extremely skilled and quick to provide assistance. Top performance and presence. Simply brilliant!'
'Strong presence and follow-up of relevant cases.'
'The team is very professional in all matters. They are especially excellent at case follow up and we can always trust that our interests are well looked after. They are also very efficient which results in a cost-benefit for us that we would argue is the best in the entire Norwegian market.'
'Føyen has an excellent combination of experienced "high profile" partners, i.e. Ottar Egseth and younger "next generation" talents. Anette Thunes is especially gifted and commercially oriented and will most likely be one of the most important lawyers in the market over the coming decades.'
'The company is concerned with matters and finding solutions. They are not only concerned with the principled aspects of the issues. They put the customer's needs at the centre and are interested in what it takes for us to succeed.'
'The leader of the team is engaged in our business and understand us and our needs well. They have strong lawyers on the different topics that participate efficiently and with confidence. They deliver advice that is understandable on time.'
'Lars Råmunddal responds very quickly and has a broad picture and knowledge of the real estate field. He understands our different problems and points out possible solutions. He is very good at drawing up and negotiating agreements.'
Key clients
Fabritius Gruppen AS
Oslo Logistikkpark Gardermoen AS
Stavanger Utvikling KF
Loe Utvikling AS
DNB Bank ASA
Studentsamskipnaden SiO
Backe Prosjekt AS
Certas Energy Norway AS
Eiendomsspar AS
Norsk Eiendom
Google LLC
Kristiansand Havn KF
Ulven AS/OBOS Eiendom AS
Oslo Areal AS
Ferd Eiendom AS
Jessheim Stadion Bolig AS
REMA Etablering Oslo/Østlandet AS
Boligbygg Oslo KF
United Bakeries Holding AS
Collicare Logistics AS
Hathon Holding AS
GSS Eiendom AS
Glitner Eiendom AS
Nordre Follo Municipality
Hamar Municipality
Work highlights
Advising Fabritius Gruppen on a number of matters, including the high-value sale of the shares in Høgslundveien 49 AS and Sanitetsveien 1 AS to Starwood vehicle Seabass Bidco AS.
Acting for Studentsamskipnaden SiO in connection with the sale of Åråssvingen 11 in Lillestrøm to H-2 Eiendom AS.
Advising United Bakeries Holding AS on the purchase of the shares in Universitetsg 14 AS, as well as with the purchase of the property companies Østegate 3 AS, Østregate 5 AS and Vestregate 9 in Arendal.
Led by Knut Glad, the team at Advokatfirmaet Føyen AS regularly handles instructions from clients in the culture, arts and IT sectors, and has established strength in advising on trade mark and copyright issues. Jostein Ramse is a key contact for assisting technology clients with the copyright and trade mark aspects arising from licensing transactions. At senior associate level, Beatrice Ignacius and Kjetil Wick Sætre advise on copyright, design, and trade mark matters. In December 2021, Øyvind Eidissen Ransedokken moved to Advokatfirmaet Schjødt.
Other key lawyers:
Key clients
Google LLC and Google Norway AS
United Bakeries Norway AS
The Norwegian National Museum of Art, Architecture and Design
The Norwegian National Opera & Ballet
Snøhetta AS
Aera Payment & Identification AS
Sigdal Bakeri AS
Strex AS
Confirmit AS
Jotun AS
DIPS AS
Work highlights
Acts as longstanding counsel to Google LLC and Google Norway AS regarding all Norwegian IP-related work in Norway.
Acting as ongoing counsel to the United Bakeries group concerning the protection of its IP assets in Norway and on an international level.
Assisting international software company Confirmit AS with strategic IP advice as well as managing the client's entire trade mark portfolio in Norway and internationally.
Advokatfirmaet Føyen AS >
Firm Profile
Chairman: Knut Fiane
Managing Director: Knut Glad
Number of partners: 22
Number of lawyers: 33
Languages: English, French, German, Russian, Italian and the Scandinavian languages
Firm Overview:
Advokatfirmaet Føyen is a firm of dedicated legal specialists, with extensive expertise in the areas of real estate, ICT media, employment, corporate law and public procurement. The firm has a well-established reputation for its high legal proficiency, providing clients with experienced attorneys who have comprehensive knowledge within their legal domains. Føyen regularly advises domestic and international enterprises. Clientele also includes organisations and public authorities. The firm works hard to ensure high quality and efficient service, and is committed to obtaining broad understanding of their clients industry and business.
Main Areas of Practice:
-Real Estate
-Employment
-ICT Media
-Construction
-Building & Planning
-Corporate
-Public Procurement
Real Estate:
7 partners, 9 fee earners
Føyen has one of Norway's most experienced legal environments within real estate and assists some of the countries larger real estate operators. For many years the real estate team has assisted corporations on issues linked to major urban development projects. The team assists in all phases of development projects from the purchase of property, property development and structuring of ownership and letting, management and administration. It also assists at all stages of purchase and sale of property and property companies. Its work frequently involves contract negotiations and contract elaboration, choice of transaction structure with focus on tax and duty, due diligence implementation, financial assistance and documentation drafting.
Contact: Anette Thunes
Planning & Building:
1 partner, 4 fee earners
Føyen assists developers and contractors in planning or building processes. The planning and building team also assists businesses affected by this and additionally municipalities as decision- making and regulatory building authorities. The firm's expertise covers all issues related to planning and building regulations. Issues related to private enterprises' approvals, the right to accept responsi- bility, and supervision by the building authorities are also part of their expertise area.
Contact: Roar R Lillebergen
Public Procurement:
6 partners, 10 fee earners
Føyen has, during the last years, expanded to become one of Norway's largest and most experienced legal teams within public procurement. Føyen assists both public sector and tenderers in all matters concerning public procurement, both before and out of the court. Its public procurement team acts as primary legal advisor for some of the largest and most influential contracting authorities and parties, and have a highly experienced team for the handling of large and complex projects. Føyen is valued by clients for its sound judgement, fast responses and clear explanations. In addition to traditional counselling, its lawyers have authored books and numerous articles about public procurement, and they are highly sought after lecturers.
Contact: Vera Hovelsen
Construction:
7 partners, 13 fee earners
Føyen's construction team assists devel- opers and contractors in all segments of the trade with the preparation of contracts, contract quality assurance, monitoring of construction projects, settlement negotiations and dispute resolution. The construction team assists the country's most skilled market players on both the contractor and the developer side. The team also offers legal assistance with implementation of PPP projects. Construction lawyers have conducted a significant number of PPP projects on behalf of public employers in recent years, in new construction and building projects.
Contact: Stede G Nilsen
ICT Media:
4 partners, 7 fee earners
Føyen has one of Norway's leading ICT teams, highly specialised on ICT agreements, outsourcing, media and TV distribution, intellectual property, cloud computing, BPO, data protection and privacy. The team offers a full range of legal services to the IT, telecommunications and media industries. Among the firm's clients are some of the top national and international firms. ICT and media companies on the supplier side, including several large consultancy, outsourcing and service suppliers. The ICT team also advises many large companies on the customer side with procurements ICT and media law.
Contact: Lars F Giske
Employment:
3 partners, 3 fee earners
Føyen offers legal advice on all aspects of labour law. The employment team places special emphasis on providing its clients with practical and solution-oriented representation. The team provides assistance with change processes, transactions, outsourcing, reorganisation and downsizing. The team also has broad experience and expertise in dismissal cases, contracts, collective bargaining, working hour agreements, HSE, and protection against disloyal competition. The employment team represents national and international enterprises as well as organisations and public entities. The firm's lawyers regularly litigate before all courts of law, including the Supreme Court.
Contact: Marianne Klausen
Corporate:
1 partner, 3 fee earners
The team is highly specialised in company law, tax, VAT, competition law and state aid. The team works independently as well as in teams with other expertise in the firm offering advice and solutions in complex transactions and other matters. The team has extensive experience with the design of company structures, company transactions, incorporation of companies, shareholders' agreements, joint venture agreements, directors' liability, corporate governance, equity transactions, mergers/demergers, conversion and liquidation of companies. Tax matters include assistance in intra-group restructurings, business transfers, and equity transactions. VAT assistance includes general advice and in particular advice on real-estate transactions and operations. The team performs competition law advice and filings with the Competition Authority.
Contact: Marianne Killengreen
Staff Figures
Number of lawyers : 55
Languages
English French German Russian Italian and the Scandinavian languages
Memberships
Legal Network Alliance Foyen Group of Lawyers