Firm Profile > Jeantet > Paris, France
Jeantet
Offices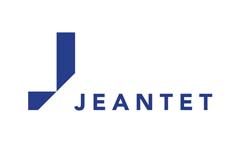 Jeantet
11 RUE GALILÉE
75116 Paris
France
Jeantet > The Legal 500
Rankings
Jeantet is particularly focused on contentious regulatory matters, notably representing Arkéa Direct Bank in litigation against the AMF Enforcement Committee. The department has longstanding relationships with French, foreign and multilateral banks, funds, insurance companies and investment service providers which also instruct it in non-contentious issues. Work of this type is typically centred around internal control systems, AML strategies and the distribution of banking products and financial instruments. Highly regarded in the field, Martine Samuelian leads the practice.
Practice head(s):
Testimonials
'Responsible, tailored solutions, understanding of client's business.'
'Available at any time.'
'Jeantet has a deep and hands-on approach to banking and finance work, with some key individuals having experience spanning decades. They have both a national and international approach to law and treat clients very seriously.'
Jeantet's Frank Martin Laprade defends several investment funds and shareholders facing AMF investigations on market abuse grounds as well as before court following condemnations by the AMF. Laprade also acts in several high-stakes disputes involving the derivative markets. Martine Samuelian is expert at assisting banks and financial institutions with regulatory compliance audits led by the AMF, including assistance with connected disciplinary proceedings.
Practice head(s):
Testimonials
'Martine Samuelian is a very strong professional who has an excellent knowledge of banking and financial practice. Her work has been remarkable, particularly thorough and serious.'
Jeantet is a growing player in the field of renewables greenfield projects and brownfield transactions in France. The firm is notably advising on development and financing aspects linked several of France's landmark offshore renewables projects. Corporate partner Karl Hepp de Sevelinges and banking partner Jean-François Adelle are the key contacts, together with new hire Christophe Jacomin who joined in Fall 2020 from LPA-CGR avocats, bringing his complementary expertise in assisting financial institutions to the table. In Thierry Lauriol, the firm also offers high-level African expertise advising governments and leading companies with landmark oil, gas and mining work. Recently, he notably received a mandate from the African Development Bank to prepare a repertoire of oil legislations spanning all African jurisdictions.
Practice head(s):
Karl Hepp de Sevelinges; Thierry Lauriol; Christophe Jacomin
Other key lawyers:
Testimonials
'Recognised team, very available, with competitive fees.'
'Christophe Jacomin is a recognised professional whose interpersonal skills are remarkable.'
Key clients
ENBRIDGE
INNERGEX
Bpifrance Financement
EB – Sustainable Investment Management GMBH
African Development Bank
Minister of Petroleum, Mines and Energy of Islamic Republic of Mauritania
Jeantet's food and agribusiness practice continues to expand its breadth, advising leading manufacturers and professional associations on consumer, commercial, corporate, distribution, IP and contentious matters. Julia Bombardier is a key name to note in the team, assisting clients with the full range of regulatory matters, including labelling, unfair commercial practices, fraud, novel food issues, health and food safety. Indemnity litigation cases are another core line of work. The department also houses competition law expertise, with Loraine Donnedieu de Vabres-Tranié as the key contact.
Practice head(s):
Testimonials
'Commitment, keeping abreast of the news.'
'Expert firm in its field of activity, serious and efficient.'
'Julia Bombardier made herself very available and efficient for our request/file. She is very invested and passionate and has given us great satisfaction in the context of her work.'
'Very great expertise in the field – great intellectual curiosity – dynamism – very good writing skills.'
Jeantet has particularly strong expertise in commercial cases involving strong regulatory and antitrust issues. The versatile practice also acts for many leading companies in a broad range of other commercial litigation, including hard-fought disputes in the mass retail sector. The group is also involved in several high-stakes private enforcement cases and in high-profile cases in the energy sector, opposing leading energy providers. Another strong area of expertise is the representation of investment funds in shareholder conflicts, insolvency-related and other corporate disputes. Finally, the team also handles securities and banking-related matters. The practice's mediation experience complements its experience in court proceedings well. Xavier Pernot  and Loraine Donnedieu de Vabres-Tranié co-head the team. Florent Prunet is also involved.
Practice head(s):
Other key lawyers:
Testimonials
'An efficient set of expertise and great follow-up and proactive support'.
'The litigation team is able to address a wide range of litigation matters, beyond M&A or commercial litigation. The team has high-level knowledge and is client-oriented and practical.'
Key clients
LACTALIS
LIDL
DESCOURS & CABAUD
ENI GAS & POWER France
FNAC
SMURFIT KAPPA
BRICO DÉPÔT
LEETCHI
CASTORAMA
The sizeable and broad practice at Jeantet is strong in competition litigation before the FCA and the European Commission, and regularly handles cartel and abuse of dominance investigations, merger control cases, and distribution and consumer law. In recent years the team has been increasingly active in private enforcement actions and unfair competition cases for clients in regulated sectors such as telecoms, energy and transport. Loraine Donnedieu de Vabres-Tranié has extensive experience in high-profile litigation. Compliance specialist Thomas Picot advises clients in the transport, utilities and social housing sectors, while Florent Prunet focuses on energy and telecoms sectors.
Practice head(s):
Loraine Donnedieu de Vabres-Tranié
Testimonials
'Great competence and availability.'
'Florent Prunet, who knows the context well and assists us from the start. Florent's work was highly effective!'
'We work with Loraine Donnedieu de Vabres-Tranié and Florent Vever. On heavy litigation files in competition law. This team is distinguished by the excellence of the preparation of arguments and the practice of advocacy.'
'Loraine Donnedieu de Vabres-Tranié and Florent Vever form a unique team. Florent very meticulous and sharp in the development of arguments, and Lorraine, with her mastery of public speaking and an unparalleled force of conviction.'
'This team is particularly attentive and open to understanding the activity of the company it advises and its possibilities for development, in order to advise it in the most effective and creative way possible.'
'This team, beyond its great competence, is at the same time very attentive, rigorous and creative, while keeping a simplicity of approach.'
Jeantet
Practice head(s):
Key clients
Hoffmann Green Cement Technologies
Maroc Telecom
Groupe Prologue (Prologue, M2i and O2i)
Equitis Gestion
Global Bioenergies
Archos
Euromedis Groupe
Alpha Blue Ocean
Yorkville Advisors
L1 Capital
Negma Group
Intrasense
EO2
Cogelec
Advini
Radiall
NSSMC
Groupe Open
Practice head(s):
Key clients
FAMAR
CRH
LSC COMMUNICATIONS
VALUE RETAIL
SWISS LIFE AM
EUROPCAR
TRIMET ALUMINIUM
GEA Group
LIMAGRAIN
FORMEL D
MIDSONA
INTERDIGITAL
ARDIAN
GENES DIFFUSION
DCC ENERGY LTD
INNERGEX ENERGIE RENOUVELABLE
SYSTEME U
VALEO
DONNELLEY FINANCIAL SOLUTIONS
NIPPON STEEL CORPORATION
SECTOR ALARM
STMICROELECTRONICS
IKEA
AMMEGA
LOHMAN & RAUSCHER
MEDLINE
ACO SAS
GKN
KORIAN
Jeantet is recommended for transactional tax work and regularly advises on the structuring of M&A, private equity and real estate transactions handled by the firm. Small to mid-cap transactions are the group's mainstay, but the team also acts on larger deals and on equity capital markets transactions. The practice also regularly advises on real estate and other industrial assets-based transactions and offers expertise in property tax real estate structuring. The team is co-headed by Jean-Guillaume Follorou and Jacques-Henry de Bourmont, a recent arrival from LPA-CGR avocats in 2020. Counsel Gabriel di Chiara also contributes.
Practice head(s):
Jacques-Henry de Bourmont; Jean-Guillaume Follorou
Key clients
FAMAR
INTERDIGITAL
EB – Sustainable Investment Management GmbH
Milestones Investisseurs
Hoffman Green Cement
Bey Medias
Metropolitan Filmexport
TAT Group
LBO France
Equitis Gestion
Korian
Practice head(s):
Testimonials
'Unique commitment. The team is always available.'
Jeantet is predominantly involved in cross-border project finance transactions, due to its experience in advising foreign investors in PPP and infrastructure projects. Karl Hepp de Sevelinges, who works from both the Paris and Kiev offices, and local partner Bertrand Barrier lead a practice in which the lawyers are qualified in both Ukrainian law and French law. Barrier and highly regarded senior associate Olga Babiy recently advised EIB on a $250m secured loan to Kernel Group.
Practice head(s):
Karl Hepp de Sevelinges; Bertrand Barrier
Other key lawyers:
Key clients
Enserv
Parker Drilling
EIB
EIF
Ateliers de France
Credit Agricole
Smart Energies
Stereau
Ocea
Idemia
Imerys
Tryba Energy/ Ekotechnik Shyroke
AmSpec
Motivagri
Verallia
Alten Group
Amway Ukraine
LVMH
Ukrainian Power Resources
Jeantet is the preferred adviser for many French, German, Belgian and Polish companies present in the Ukrainian market. The firm is currently advising French water engineering company Stereau on the potential procurement of project design and construction works by the Mariupol city authorities. Karl Hepp de Sevelinges, who splits his time between Paris and Kiev, and Bertrand Barrier are the lead partners.
Practice head(s):
Karl Hepp de Sevelinges; Bertrand Barrier
Key clients
Enserv
Parker Drilling
Smart Energies
Stereau
Ocea
Idemia
Imerys
Tryba Energy/ Ekotechnik Shyroke
AmSpec
Motivagri
Verallia
Alten Group
Amway Ukraine
LVMH
Ukrainian Power Resources
Jeantet >
Firm Profile
The firm: Jeantet is a leading French business law firm since it was founded in 1924. The firm provides to clients the know-how and experience of its lawyers in the strategic areas of business law, both as advisors and litigators, covering a wide range of legal, tax and regulatory specialities.
Aware of economic, technological, sectoral and legal developments, we develop reliable and practical solutions adapted to their challenges.
For four generations of lawyers, the strength of the Jeantet name has been the result of a constant striving for independence, an unfailing international outlook and an ongoing ability to play a leading role on the economic and legal scene.
For four generations of lawyers, Jeantet has been recognised for its independence, its international dimension and its leading role on the economic and legal scene. As a "full-service firm", we are able to quickly assemble dedicated, multi-disciplinary teams that are able to adapt to the different situations faced by our clients. Our lawyers work in cooperation with leading academics and professionals in their field. The technical expertise that results from these exchanges characterises Jeantet's methods, creativity and legal excellence.
Areas of practice: Jeantet advises managers, and French and foreign listed and unlisted companies, in connection with transactions and litigation matters with major issues at stake. In order to support clients in cross-border transactions or represent them in international disputes, Jeantet maintains close relations with the best independent law firms worldwide.
International work:  With 200 professionals in 6 offices and its network of "best friends" composed of the best foreign law firms, the firm is operational in more than 145 juridictions. As a result, Jeantet is able to represent its clients in cross-border litigation and assist them in all their international issues. With offices in Casablanca, Geneva, Kiev Budapest and Moscow, Jeantet is the only French institutional law firm fully integrated in these jurisdictions, offering a full range of services.
Via its 3 strategic Desks (in Africa, Central/Eastem Europe – China), the firm is able to pursue an international development strategy in these high growth potential areas as well as in other countries deemed strategic for the firm.
Lawyer Profiles
| Photo | Name | Position | Profile |
| --- | --- | --- | --- |
| | Jean-François Adelle | Partner – Banking and finance (litigation & regulation) – Financing and financial engineering… | View Profile |
| | Bertrand Biette | Partner – Restructruing & Insolvency | View Profile |
| | Thierry Brun | Partner – M&A, Restructuring & insolvency, Private equity | View Profile |
| | Cyril Deniaud | Partner – Listed Companies and Capital Markets Law, M&A, Stock market litigation | View Profile |
| | Yvon Dréano | Partner – M&A, Private equity, Restructuring & insolvency, Corporate litigation, Insolvency litigation | View Profile |
| | Jean-Guillaume Follorou | Partner – Tax law, Tax litigation | View Profile |
| | Karl Hepp de Sevelinges | Partner – M&A, Infrastructure, major contracts and projects, Private equity, Restructuring &… | View Profile |
| | Christophe Jacomin | Partner – Banking & Finance, Finance Infrastructure, Energy | View Profile |
| | Ioana Knoll-Tudor | Partner – International Arbitration | View Profile |
| | Laïd Estelle Laurent | Partner | View Profile |
| | Thierry Lauriol | Energy and natural resources law – Arbitration, mediation and alternative dispute resolution – OHADA… | View Profile |
| | Nicolas Mancret | Partner -Employment & Labour Law | View Profile |
| | Frank Martin Laprade | Partner – Listed companies and capital markets law, Stock market litigation, Corporate… | View Profile |
| | Philippe Matignon | Partner – Private Equity, M&A | View Profile |
| | Vincent Netter | Partner – M&A, Private Equity, Restructuring & Insolvency | View Profile |
| | Xavier Pernot | Partner – Commercial, corporate, complex industrial and financial litigation – Arbitration – Mediation… | View Profile |
| | Philippe Portier | Partner – M&A, Lobbying, public affairs and crisis management, Listed companies and… | View Profile |
| | Florent Prunet | Partner – Commercial law, distribution and restrictive practices, Commercial litigation, distribution and… | View Profile |
| | Catherine Saint Geniest | Partner – Real estate law, Real estate litigation | View Profile |
| | Martine Samuelian | Partner – Banking and finance (litigation & regulation), Business criminal law, Investment… | View Profile |
| | Frédéric Sardain | Partner – Intellectual property, Information technology | View Profile |
| | Anne Toupenay-Schueller | Partner – M&A, Private Equity | View Profile |
| | Stephen Walters | Partner – M&A, Private Equity | View Profile |
| | Jacques-Henry de Bourmont | Partner – Tax | View Profile |
Staff Figures
Number of lawyers : 120
Languages
Chinese English French German Italian Spanish
Other
Contacts : Catherine Saint Geniest Contacts : Karl Hepp de Sevelinges Other offices : Budapest Other offices : Casablanca Other offices : Geneva Other offices : Kiev Other offices : Moscow