ISOLAS LLP > Gibraltar, Gibraltar > Firm Profile
ISOLAS LLP
Offices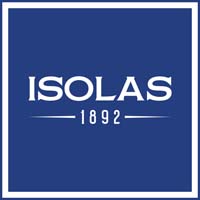 ISOLAS LLP
PORTLAND HOUSE, GLACIS ROAD
Gibraltar
ISOLAS LLP > The Legal 500
Rankings
Praised by clients for its '
responsive and pragmatic' 
approach,
ISOLAS LLP
fields one of the leading banking and finance practices in Gibraltar. The team is a frequent referral partner for several major British firms, who seek out the team for its ability to handle various transactions, MBOs, regulatory issues and security enforcement mandates for a mix of commercial banks, insurers and public authorities. Policy reviews and drafting-based instructions are key strengths for the practice, with recent highlights including the preparation of "no-deal Brexit" legislation for the financial services sector. The team is jointly led by three partners who collectively provide significant market coverage:
Christian Hernandez

, a seasoned capital markets and shipping finance expert who regularly advises investment banks and multinational corporations;
Christian Caetano
, a highly experienced insurance specialist; and
James Montado
, who routinely assists clients with technical regulatory demands such as MiFID II, PSD2, PAD and GDPR.
Practice head(s):
Christian Hernandez; James Montado; Christian Caetano
Testimonials
'Very responsive and pragmatic in the approach.'
Key clients
Her Majesty's Government of Gibraltar
Millennium Insurance Company Limited
Caversham Insurance Limited
The Royal Bank of Scotland
The Gibraltar International Bank
Trusted Novus Bank
Valaris PLC
Kings Wharf Limited
Work highlights
Advised on the Gibraltar law implications of the Chapter 11 process on the Gibraltar subsidiaries of Valaris PLC, and on a $500m Debtor-in-Possession (DIP) term loan agreement.
Acted for HM Government of Gibraltar in connection with the legislative changes required to Gibraltar's financial services legislation in preparation for Gibraltar's withdrawal from the European Union.
Instructed by Millennium Insurance Company in relation to a proposed portfolio transfer/insurance business transfer to a newly incorporated and licensed French group insurer.
Led by the
'fantastic
'
Joey Garcia
, a highly instrumental figure in the development of domestic DLT regulatory frameworks,
ISOLAS LLP
's fintech team handles a significant volume of DLT license applications, fund launches and company law matters for a host of growing and established funds, and blue-chip payment services companies.
Jonathan Garcia
focuses on financial services, working with investment managers, banks and blockchain start-ups on the full spectrum of licensing and regulatory issues.
Karan Aswani
is a key figure within the practice for DLT and digital currencies, working with various commercial clients and participating in multiple foreign trade missions promoting the Gibraltar fintech sector.
Other key lawyers:
Jonathan Garcia; Karan Aswani
Testimonials
'Great understanding of the crypto and payment space and ability to understand the clients needs.'
'Well organised, deep understanding of the legislation.'
'Joey Garcia is fantastic – he's both very well versed in the legal and regulatory aspects of our application, and he also has a strong commercial sense of our target market. Joey has an excellent reputation in Gibraltar and has a world-wide reputation in the crypto space and has worked with international think tanks in the USA on FinTech matters and also increasingly with work supporting the United Nations efforts to explore regulatory standards across member countries (as Gibraltar is a world leader in having launched bespoke crypto legislation in 2017, to a certain extent driven with Joey's support).'
Key clients
Holo Limited
SSW Crypto Trading Limited
IOV Labs Limited (RSK)
Greengage Global Holding Limited
The Badger Technology Company Limited (Bitso)
Huobi Technology (Gibraltar) Co. Limited
Coinsilium
Block.one
Bullish Global
EOS
Xapo
Coinfirm
Work highlights
Advised Xapo on its banking license application as the first blockchain-based global business seeking to transition to the banking world and offering the cross-over from the regulated virtual asset space to the traditional banking infrastructure.
Assisting Greengage Global Holding with various business licensing matters, including advising and drafting on internal policies and procedures.
Advising SSW Holding in relation to the establishment of SSW Crypto Trading Limited (a Gibraltar private limited company) as a private fund.
ISOLAS LLP
's deep expertise in the gaming sector sees the team working with a number of leading corporates and regulatory bodies on a host of licensing, compliance and change of ownership issues. The team also regularly handles transactions and other corporate matters for multinational retailers, consumer goods companies and insurers.
Peter Isola

 and
Steven Caetano
are two of the country's foremost gaming law advisors, routinely working with various working groups on key regulatory challenges and on big-ticket deals within the sector.
Christian Caetano
is praised for his extensive knowledge of insurance matters, while
Jonathan Garcia
boasts significant expertise in company law and insolvency proceedings.
Practice head(s):
Peter Isola; Steven Caetano
Other key lawyers:
Christian Caetano; Jonathan Garcia
Testimonials
'We have worked with Christian Caetano on insurance transfer portfolio issues; he possesses great knowledge and great responsiveness.'
Key clients
MH Bland Group of Companies
Work highlights
Advising MHB on its licensing and land requirements in relation to the replacement with a cable car of Gibraltar's only cable car.
ISOLAS LLP
is regularly sought out by a range of public bodies, banks and other corporate clients for assistance in the gamut of contentious matters. Led by employment expert
Samantha Grimes
, the team is especially strong in insurance insolvency and liquidation cases and labour law disputes, including collective redundancy proceedings.
Mark Isola QC
 is recognised for his capabilities in real estate and insurance cases, while
James Montado
's civil litigation practice encompasses insolvency and distributed ledger technology disputes.
Neil Costa
is noted for his extensive knowledge of legislative matters.
Practice head(s):
Samantha Grimes; Mark Isola QC; James Montado; Neil Costa
Testimonials
'The team at Isolas are very approachable and "down to earth". Whenever we have an issue over legal matters, I always feel that I can have a full and frank discussion in a relaxed atmosphere and any technical issues are always fully explained simply and effectively.'
'Whoever I go to for any legal issues, I always feel that I will get the best possible advice and expertise. I have always found the engagement to be of a high standard and they always respond promptly and meet our deadline requirements.'
'Always willing to go the extra mile including offering value added services e.g. training to staff members on a pro-bono basis and hotline for general queries.'
'James Montado is always available to discuss matters and practical when giving advice which is tailored to our needs.'
'We have a very close professional relationship with the team and their inside knowledge of our organisation is excellent. Therefore, when asked to assist they can provide professional advice within a short period of time.'
'Very professional and they relay confidence and trust. We have a very close working relationship and can call, email them at any time for advice, and they are always there.'
Key clients
Prometheus Insurance Company Limited (in Administration)
MH Bland
LAMP Insurance Company Limited (in liquidation)
Financial Services Commission
Her Majesty's Government of Gibraltar – Director of Employment
Her Majesty's Government of Gibraltar – the Chief Secretary of Gibraltar
Work highlights
Representing the Gibraltar Financial Services Commission before the Court of Appeal.
Provided full legal services to the Director of Employment and the Department of Employment, and representation in litigious matters.
Retained to place Prometheus Insurance Company Limited into administration and to act for the administrator.
ISOLAS LLP
acts for a wide range of leading betting companies, financial institutions, government ministries and industry watchdogs on the full scope of regulatory and commercial matters. Recent highlights for the team include complex gaming policy reviews, acquisitions and corporate re-domiciliation actions. The practice is jointly led by
Peter Isola

, a gaming law and corporate governance expert, and
Steven Caetano
, who is well regarded for his considerable expertise in transactions.
Adrian Pilcher
 and
Christian Caetano
 are also noted.
Practice head(s):
Peter Isola; Steven Caetano
Other key lawyers:
Testimonials
'Particularly strong on licensing with the Gambling Regulatory Authority and strategy for setting up in Gibraltar.'
'Steven Caetano is professional, practical, helpful, and a joy to work with.'
'The firm has always provided pragmatic and practical advice. Responsive and work well in teams.'
'Peter Isola and Steven Caetano have been the go-to partners in the firm on all gaming related matters. They represent many of the large firms working from Gibraltar and are always involved in new license applications. They understand the business and the difficult policy issues in play, and for my office, that is critical in determining who we use.'
'They provide timely and reliable advice when dealing with the Gibraltar regulators.'
'Peter Isola is accessible and available. His advice is practical and effective.'
'Responsive and good relationship with local regulators.'
ISOLAS LLP
's funds and investments team regularly advises various crypto, digital asset and other private funds on the gamut of establishment issues, including DLT license applications, GFSC approvals and articles of association. Corporate and fintech partner
Joey Garcia
is renowned for his industry-leading expertise in DLT regulatory frameworks, while
Jonathan Garcia
boasts significant knowledge in limited partnership fund regimes in Gibraltar.
Harriet Almeida
 and 
Jake Collado
 are also noted.
Practice head(s):
Joey Garcia; Jonathan Garcia
Other key lawyers:
Testimonials
'Isolas deeply understands the investment fund space, and more so in digital assets.'
'Joseph Garcia and Jonathan Garcia are two outstanding members of the firm. Efficient, common sense, speed of delivery, creative solutions, and respect with regulators.'
Key clients
SSW Crypto Trading Limited
Systema Fund PCC Limited
SSW Crypto Trading Limited
Systema Fund PCC Limited
Under the leadership of veteran advisor
Peter Isola

,
ISOLAS LLP
has key capabilities in succession planning, wealth preservation, trusts, family office matters, re-domiciliation and philanthropic ventures. In recent months, the team has handled a growing number of digital estate planning mandates and international relocations, both from the UK and Europe more broadly.
Adrian Pilcher
 is noted for his prolific advisory practice, working with a range of international trusts, HNWIs and public bodies.
Emma Lejeune
is recommended for her deep expertise in residency reform and philanthropic trust activity.
Other key lawyers:
Testimonials
'The partner is extremely knowledgeable, enthusiastic and very approachable. The team is at the top of their game in respect of their ability to assist families with tax and succession matters.'
'Diligent, professional and enthusiastic team members which are super friendly and approachable. Their knowledge of local and international tax affairs is very strong and evident.'
Key clients
STM Fidecs Management Limited
Government of Gibraltar
Work highlights
Engaged by the Government of Gibraltar to draft Gibraltar trust register provisions pursuant to the 5th Money Laundering Directive (Directive (EU) 2018/843.
ISOLAS LLP
is frequently sought out by a diverse cross-section of developers, commercial landlords and public bodies for its wide-ranging expertise in high-profile developments, and landlord and tenant work. Recent highlights in the team's workload include advising on development financings and large-scale lease restructurings for clients in the luxury residential, leisure and not-for-profit sectors. Practice co-head
Samantha Grimes
 can often be found advising the landlords of some of Gibraltar's most significant commercial developments, and is equally capable in both contentious and non-contentious instructions. Fellow practice head
Mark Isola QC
has a strong reputation in the landlord and tenant space, and represents developers and property management groups in a range of disputes.
Sarah Bray
is also noted.
Practice head(s):
Mark Isola QC; Samantha Grimes
Other key lawyers:
Sarah Bray; Nicholas Isola
Testimonials
'Samantha Grimes has been a constant source of support for me. She has patiently explained legal and building processes. Thank you to her for all that she does.'
'Samantha Grimes is very helpful and gives good sound advice.'
Key clients
Kings Wharf Limited
Jackpot Joy Group
The Naval Trust
Work highlights
Advising Kings Wharf on a range of legal issues from financing for a project, sales documentation, leases and re-structuring of head title, providing legal support, etc.
Advised The Gibraltar Naval Trust on property matters and on the building license and lease in respect of a plot of land.
ISOLAS LLP
's admiralty and shipping team is recognised for its capabilities in sensitive maritime disputes work, acting for banks, shipowners and other organisations in high-stakes contentious proceedings. Practice head
Christian Hernandez

 has significant expertise in complex shipping finance matters.
Marisa Grech
and
Michael Adamberry
are also noted.
Other key lawyers:
Marisa Grech; Michael Adamberry
Praised by clients for its '
first-rate team' 
and ample cross-border experience,
ISOLAS LLP
's tax practice works with individuals, trusts, fiduciaries and public bodies on a host of international mandates. Corporate group restructurings, succession planning, tax efficiency and the applicability of European tax directives are all key areas of expertise for the firm. The group is jointly led by three partners: esteemed private client lawyer
Peter Isola

; reputed HNWI advisor
Emma Lejeune
; and family estate planning expert
Adrian Pilcher
.
Stuart Dalmedo
is noted for his experience in cross-border tax structuring.
Practice head(s):
Peter Isola; Emma Lejeune; Adrian Pilcher
Testimonials
'Plenty of local and international experience. The partner in question has a lot of experience in both corporate as well as personal compliance matters.'
'The team are always very approachable and extremely professional, which married with their aptitudes has always best served our client base.'
'Isolas has many years of experience dealing with corporate and individual tax issues, and is exceptionally well qualified with a first-rate team to provide guidance in a rapidly changing tax environment post Brexit, including the potential impact of changes in tax law outside Gibraltar, which could affect Gibraltar residents.'
'Stuart Dalmedo and his team have provided a highly professional service and demonstrated a strong commitment to resolving client issues.'
ISOLAS LLP
's TMT practice works with high-profile public and private sector clients on a range of regulatory and advisory mandates. Recent highlights for the team include handling comprehensive import, export and licensing reviews for multinational online retailers, and DLT license applications for cryptocurrency exchange operators. Both
Peter Isola

 and
Steven Caetano
 are reputed for their substantial expertise in online and land-based gaming, handling various corporate transactions, regulatory matters and licensing issues.
Joey Garcia
's deep fintech capabilities ensure that he is routinely sought out for assistance in transformative legislative work.
Practice head(s):
Peter Isola; Steven Caetano; Joey Garcia
ISOLAS LLP >
Firm Profile
The firm: ISOLAS is a leading international law firm with its headquarters in Gibraltar. Established in 1892, it is Gibraltar's oldest law firm. Truly independent, it offers clients the benefits of commitment, continuity and the close personal interest expected of a long-established firm. ISOLAS has a reputation for combining expert legal advice with commercial pragmatism. The firm is known to be practical and confident in the advice it gives. It is consistently ranked as one of the leading law firms in the jurisdiction by the major international legal directories. Isolas acts for international clients, including most of the major UK, European and US banks, as well as multinational insurers and reinsurers.
Areas of practice
International banking and finance: the firm is a leading player and has specialist lawyers who deal with all aspects of banking and finance. The firm's specialist team is led by Christian Hernandez, who is acknowledged as one of the leaders in the jurisdiction.
Admiralty and shipping: whilst Gibraltar boasts a large number of law firms, there are very few that have a specialist, highly experienced Admiralty department. Credit to the firm's experience and expertise in Admiralty matters is the fact that the firm is continuously involved in the majority of shipping disputes in Gibraltar, as well as receiving instructions from many London shipping law firms.
Commercial and litigation: ISOLAS has developed one of the leading and most successful commercial and trust litigation departments in Gibraltar. The firm's expertise ranges from (general) commercial litigation, to established specialisation in telecommunications, insurance, banking and financial services, international trade, and private international and EU law. In addition, the firm has established expertise in a very wide range of personal and corporate insolvency issues, including receivership, administration, liquidation, arrangements with creditors and debt recovery in general. The civil aspects of commercial fraud (invariably in an insolvency or insurance context) are also an aspect of work undertaken by the firm, which includes tracing remedies, search and seize orders and freezing injunctions. ISOLAS is also widely regarded as having the best, most-experienced employment team in the jurisdiction.
ISOLAS has been at the forefront of developments in financial services and insurance having been instructed on both the first part VII transfer of insurance business out of Gibraltar and with the establishment of Gibraltar's first insurance linked securities manager.
ISOLAS is a market leader in the fintech sector, having worked closely with the government of Gibraltar and the Gibraltar Financial Services Commission on various niche areas within this space. The firm has been instrumental, through its participation in government-established working groups, in shaping discussions and regulations in the context of DLT financial activity, maintaining its contribution to the further development of this space.
The firm recently acquired boutique family office firm Legacy Consulting Limited, bolstering its offering in the private client space with the addition of Emma Lejeune.
Gaming: ISOLAS has been at the forefront of developments in the local gaming industry which accounts for 12% of employment in Gibraltar. Steven Caetano is a regular advisor to Gibraltar licensed online gaming companies on all relevant areas of that practice.
Staff Figures
Number of lawyers : 28
Languages
English French German Italian Portuguese Spanish
Memberships
ADVOC
Other
Contacts : Peter Isola (Senior Partner) Contacts : Christian Hernandez (Partner) Contacts : Mark Isola QC (Partner) Contacts : Steven Caetano (Partner) Contacts : Samantha Grimes (Partner) Contacts : Joey Garcia (Partner) Contacts : Adrian Pilcher (Partner) Contacts : Jonathan Garcia (Partner) Contacts : Emma Lejeune (Partner) Contacts : Christian Caetano (Partner)
International Capabilities
ISOLAS LLP is an award-winning law firm, advising on the full range of legal solutions. 
In addition to its headquarters in Gibraltar, the firm also has a presence in Spain, ISOLAS Abogados. There, the firm advises on all matters related to the sale and purchase of real property in Spain, whether by means of corporate structures or those involving individuals, as well as acting as an intermediary in the arrangement of financing.  
The office is headed by Carmen Menjibar, whose expertise in commercial matters spans the establishment of companies in Spain which are either used for trading or property holding as part of tax planning structure, and all associated administrative requirements.  
We are also experienced in the preparation of Spanish Wills and Inheritance Tax for non-nationals, and can advise on all relevant issues as well as the obtaining of visas and residency numbers for non-Schengen country originating individuals.