Ellis Jones Solicitors LLP > Bournemouth, England > Firm Profile
Ellis Jones Solicitors LLP
Offices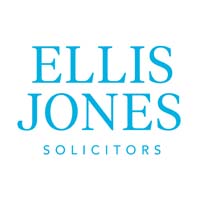 Ellis Jones Solicitors LLP
SANDBOURNE HOUSE
302 CHARMINSTER ROAD
BOURNEMOUTH
BH8 9RU
England
Ellis Jones Solicitors LLP > The Legal 500
Rankings
Singled out by clients as '
one of the leading firms for commercial litigation in the South West
',
Ellis Jones Solicitors LLP
's '
client-led, efficient and user-friendly team
' is '
tenacious, agile and effective in resolving commercial disputes for mid-tier clients
'. The team's areas of expertise span a broad range of specialties including property litigation, banking litigation, gambling claims, regulatory disputes, injunction applications and healthcare issues.
Lauren Day
and
William Fox Bregman
jointly lead the practice; Day handles claims with property elements and probate litigation, while Bergman is active in the finance sector. Other key names include
Paul Kanolik
, who leads the betting and gaming disputes team;
Victoria Riddleston
, who handles contentious probate matters and senior associate
Caroline Palacio
, who leads the insolvency group.
Practice head(s):
Lauren Day; William Fox Bregman
Other key lawyers:
Testimonials
'Ellis Jones is one of the leading firms for Commercial litigation in the South-West. They are well-placed geographically (with 5 offices in the region, and 1 in London) and have some real experts in their field. The junior fee earners are excellently trained.'
'Lauren Day has vast experience in commercial litigation, and is always calm and unflappable. She handles complex litigation with ease. Victoria Riddleston is very good, particularly in properly litigation where her technical knowledge is impressive.'
'The team is hands-on and proactive in devising strategies to resolve disputes.'
'Ellis Jones are the premium firm for commercial litigation in the South of England. They are tenacious, agile and effective in resolving commercial disputes for mid-tier clients.'
'Lauren Day has an outstanding reputation for driving high value disputes.'
'Will Bregman is always clear about the strategy that will achieve the best result for his clients. His communication with clients is excellent. He works very effectively alongside Counsel to deliver a seamless service.'
'Paul Kanolik, in-depth knowledge and approach to gambling cases on top of his game.'
'This firm has a uniquely strong claimant practice in the gambling sector and is adept at working with vulnerable lay clients to understand their situations and give timely advice. The firm offer a flexible approach that can take into account the budget and strengths of the dispute and have achieved fantastic results for many of their clients.'
Ellis Jones Solicitors LLP
assists both employees and employers on a range of matters; the team oversees day-to-day support and matters including the implementation of TUPE across a range of sectors including hospitality, healthcare and engineering. The practice is led by the '
articulate and extremely knowledgeable
'
Kate Brooks
, who also hosts HR forums which are attended by large numbers of national businesses.
Testimonials
'Kate Brooks: I was very impressed by her client handling and attention to detail.'
'Employment law advice is first class. The monthly webinars are an excellent source of information.'
'The team at Ellis Jones are friendly, approachable and are able to offer advice on everything from simple everyday questions to complex dismissal claims. As a team they cover it all.'
'In particular Kate Brooks is outstanding in her ability to empathise and enable the employer to deal with difficult situations correctly. She is articulate and extremely knowledgeable.'
'Forward thinking practice with a real focus on outreach to other local businesses.'
'All staff highly professional and motivated.'
Key clients
Bournemouth Symphony Orchestra
Skechers USA Limited
Creativity Works
Christchurch Housing Society
Old Dairy Farm Nursery
Eco Sustainable Solutions Ltd
Work highlights
Advised Christchurch Housing Association in respect to staff policies.
Advised Skechers USA Ltd in relation to a range of employment law and HR matters.
Advised The Old Dairy Farm Nursey in relation to employment law and HR matters specific to the education sector.
The team at 
Ellis Jones Solicitors LLP
is spread across both its London office and its Bournemouth office. Its clients include both private clients and charities; its specialisms include claims arising from the Inheritance Act 1975, validity of wills disputes and proprietary estoppel claims.
Lauren Day
heads the team.
Victoria Riddleston
was promoted to partner in February 2022.
Other key lawyers:
Testimonials
'Lauren Day and the team have been extremely supportive throughout and are always on hand to answer any questions and reassure us.'
'Lauren Day has been extremely supportive and professional throughout the case.'
'Lauren Day impressed with her rapid processing of a substantial case history and with her technical knowledge and pragmatic approach to dealing with contentious probate.'
'Victoria Riddleston is professional and inspires confidence.'
'Good collaboration between team members, sharing different areas of expertise to achieve the best result for clients.'
'Excellent communication and understanding of the complexities of our case.'
'Victoria Riddleston – one of the most capable young lawyers in this area of law, very affable but determined when needed. Highly recommended.'
'Lauren Day – an excellent lawyer with a good commercial sense of the cases she handles, clients feel, rightly, that they are in very safe hands.'
The sizeable team at
Ellis Jones Solicitors LLP
comprises of both mediators and lawyers, with expertise in financial matters and children law and is described as being '
unrivalled in the Dorset region for family finance work
'. The practice is led by the '
very well respected'
Deborah Leask
and
Sean McNally
. Both have over 30 years' experience in family law and known for being '
giants in the field'.
Katie Taft
is noted for her expertise in international child relocation.
Practice head(s):
Deborah Leask; Sean McNally
Testimonials
'There is considerable strength in depth across the team and they are a real force in family law.'
'Katie Taft is highly knowledgeable, has a brilliant eye for detail and tactics, and always produces immaculate briefs for counsel.'
'Ellis Jones are one of the premier teams in Dorset and the south. The firm is very well resourced and has excellent assistance. There is not a better team in the Bournemouth area.' 
'Deborah Leask and Sean McNally have rightly been respected as leaders in their field for many years. Each of them brings over 30 years of wisdom, common sense and practicality to every case.'
'Deborah Leask and Sean McNally are giants in the field and very well respected. They are the "go to" family lawyers for family finance work in the region.'
'The firm has a very strong children team, spearheaded in the main by Katie Taft, who has built a real specialism in, and is well known nationally for international relocation work.'
'Deborah Leask has an excellent head for complex figures and really enjoys the technical and complex side of money work. Her understanding of businesses and accounts is impressive.'
'The team is well known for having great lawyers. The high level of client service and attention to detail is great.'
Ellis Jones Solicitors LLP
is well regarded for its extensive expertise in will writing, estate planning, estate administration and trust advice. The practice is led by
Carla Brown
. Her expertise lies within advising both high-net worth individuals and ultra-high net worth individuals on estate and tax planning matters. The team was strengthened during 2021 through the arrival of
Chris Pemberton
from
Trethowans LLP
and the arrival of
Richard Smith
from
Preston Redman
.
Testimonials
'Ellis Jones is highly professional and efficient. I have been impressed with their breadth of support and knowledge.'
'Carla Brown has been extremely helpful in some difficult times. She is very knowledgeable and efficient, managing to explain some complex issues and help us solve them.'
'Carla Brown is technically great and is a very strong leader.'
'The practice is very knowledgeable and of a size well placed to service clients efficiently.'
'Carla Brown in particular stands out as an excellent lawyer. I never hesitate to recommend her to my private clients. Carla is able to act with impartiality and is not afraid to say what needs saying, even in tricky family situations.'
'Ellis Jones are very responsive, professional and available at most times.'
'Carla Brown is very knowledgeable and professional. London city lawyer advice at a local level. Carla is also challenging in a positive way to clients.'
Key clients
Very successful self-made business man with international business and his wife
Connected estates and trust
Estate and trust administration/Multi-generational estate planning
Wealthy gentleman in early 90's
Vulnerable lady in her mid 80's
Couple in 60's, one of whom is a trustee of a family trust
Estate planning and trust advice and administration for wealthy couple
Transfer of numerous family trusts
Work highlights
Advised successful self-made business man with international business and his wife on holistic, local legal services for them, their children and their international companies.
Advised client on estate administration involving complex farm site, sale to a developer, associated trusts and estate and tax planning.
Ellis Jones Solicitors LLP
's commercial property practice encompasses acting for clients in regard to residential and commercial development matters, portfolio management and property transactions.
Timothy Sharpley
and
Matthew Clake
are key contacts.
At
Ellis Jones Solicitors LLP
, the corporate team has a notable specialism in transactions involving care homes and is also active in the financial services, energy and real estate sectors. Practice head
Neil Cook
previously worked in the care sector and also has experience working in-house in the City and in New York; his workload includes M&A, financings and reorganisations of share capital.
Wayne Spolander
joined the firm as a partner from
Frettens LLP
 in January 2021.
Testimonials
'Everyone we have worked with at Ellis Jones has been super responsive, constructive and invaluable help with our business.'
'Neil Cook seems to work every hour available. He is thoughtful, incisive and practical.'
'Ellis Jones is very responsive to queries and the quality of advice and work is always high quality.'
'We have built very good relationships. Our prime contact is always available for a chat and will refer to colleagues where ever neccessary.'
'The team is friendly, approachable, informative and clear, and goes above and beyond such as working late to process an exchange/completion. They make their clients feel valued and as if they are getting a one to one service.'
Key clients
Luxurycare Group Limited
Southey Care (Dorset) Limited
NMAR Property Ltd
Malcolm Edwin Hicks & Iris Gladys May Hicks & Jason Hicks & Paul Hicks
M Warwick Holdings Limited
Canford Renewable Energy
Ian Phillip Dilks
Work highlights
Acted for Ian Phillip Dilks in the sale of a company providing independent financial advice and related services
Acted for NMAR Property Ltd in the acquisition of a care home involving loans and personal guarantees.
Advised on the sale by our client of a successful family-owned insurance company which was family owned. The matter required FCA approval.
Ellis Jones Solicitors LLP >
Firm Profile
The firm: Ellis Jones Solicitors LLP is a leading independent law firm located in Dorset and Hampshire in the South of England and in London. The firm offers a wide range of services to individuals and businesses, with a focus on SME and owner managed businesses.
Ellis Jones prides itself on delivering excellence and professionalism with personality. They have been recognised in The Times Best Law Firms 2020 and are ranked year on year in The Legal 500 and listed in the Chambers and Partners High Net Worth Guide.
Principal areas of work
Commercial litigation: Ellis Jones Solicitors' commercial litigation team has a wealth of experience advising businesses and individuals on a wide range of disputes. Its national reputation and wide-ranging referral network sees it act for SMEs, charities and individuals across a range of complex and high-value disputes.
Comprising of 19 lawyers, the team incorporates dispute resolution (Tier 1 The Legal 500 2022), banking and finance litigation, and contentious insolvency. It is headed by partners William Fox Bregman, Lauren Day (Leading Individual The Legal 500 2022),  Paul Kanolik (Key Lawyer The Legal 500 2022) who has niche experience in bringing claims against betting companies, and senior associate Caroline Palacio, who has a wealth of experience in insolvency matters.
The team's banking and finance offering has recovered in excess of £60m for clients since it was established in 2012 and the Firm has recovered over £3.8m from various betting operators in relation to gambling disputes over the last two years.
Family: The family department (Tier 2 The Legal 500 2022) is the largest team of family mediators/collaborative lawyers in Dorset, committed to achieving accreditation by Resolution (a national family lawyers' association) through rigorous testing on legal, strategic and procedural knowledge. Partner Sean McNally is a collaborative lawyer and trained mediator with experience in handling a wide range of family law matters. Both Deborah Leask and Ian Butterworth are accredited specialists in complex high value financial cases and Deborah is also an accredited specialist in pensions.
Katie Taft and Claudie Paddick are accredited in the field of Child Abduction and Children Law and act for parents across the world in international child abduction. They are included on the highly specialist ICACU panel. Katie is also recognised by the charity "Reunite" as an expert in this field. Ian sits as a Deputy District Judge and is a member of the Resolution specialist accreditation committee which oversees the accreditation scheme nationwide.
Business services: The Ellis Jones business services team (Tier 3 The Legal 500 2022) offers technical and practical advice in corporate and general commercial work with a dedicated employment law team (Tier 2 The Legal 500 2022) led by partner Kate Brooks. Offering a solid blend of HR and traditional employment law services and is particularly regarded for work involving education and charity employers, as well as LGBT clients in discrimination cases. Specialist sectors include healthcare, E-commerce, IT, FCA regulated clients, academies and charities.
Neil Cook (partner and head of department) is dual qualified, having been admitted as a US Attorney in New York and as a result deals with International transactions. Neil has also owned a care home and is able to provide specialist advice to the healthcare sector. The team have worked with clients overseas in many jurisdictions.
Wills, trusts and probate: Partner, Carla Brown, heads the wills, trusts and probate department (Tier 3 The Legal 500 2022), highly regarded for its trust practice in particular, whilst also maintaining a very strong reputation for will writing, estate planning and estate administration. Carla was noted as "a master of her craft as a private client lawyer."
The department handles a diverse range of needs to fit the requirements of high-net-worth individuals. Partner, Chris Pemberton, was noted in The Legal 500 2022 for his work with farmers and landed estates. Also within the department we have private client consultant, Andy Kirby, who specialises in estate and tax planning for HNW & UHNW clients referred almost exclusively from a large network of SJP and other financial advisers. Richard Smith joined the firm as a partner in 2021 and has a wide range of expertise including, wills, administration of estate, lasting powers of attorney.
Contentious trusts and probate: Awarded Tier 2 in The Legal 500 2022, the team's work includes Inheritance Act claims, disputes concerning the validity of wills, estate and trust disputes, and proprietary estoppel claims. Lauren Day and Victoria Riddleston have been named as key lawyers in The Legal 500 (2018, 2019, 2020, 2021, 2022), and Victoria has been named as an Associate to Watch in Chambers & Partners High Net Worth Guide for the last three years (2019, 2020 and 2021).  The Contentious Trusts and Probate team has four specialist lawyers, with the quality and expertise of the team being described as "second to none".
Property: Ellis Jones are experts in both commercial and residential property. The commercial property team (Tier 3 The Legal 500 2022) offer specialist advice in residential and commercial redevelopment, as well as property acquisitions and management. Partner Tim Sharpley has expertise in restrictive covenants and acts for a wide range of clients from management companies and land owners to large regional house builders with multi-million pound projects.
Partner Matthew Clake was recognised in The Legal 500  2022 for approaching his volume of work with "humour, professionalism and innovation" and is highly regarded for his technical knowledge and proactive approach.
Partner Richard Tombs has 30 years experience covering most aspects of commercial and residential property legal work. The firm also has expert residential conveyancing lawyers who offer a first class service and specialise in all types of residential freehold and leasehold sales and purchases, ranging from first-time buyers to multi-million pound transactions.
Personal injury: This highly qualified team deal with accident at work claims, road traffic and cycling claims, military personnel claims and clinical negligence. Partner and head of department David McWilliam has over 20 years experience in the field and sits on the Law Society's Personal Injury Panel illustrating his expertise.
Further niche services comprise crime, insolvency, regulatory law, LGBT+ services, sports law, intellectual property, betting, gambling and gaming, and fertility law including surrogacy (domestic and international), this service is one that very few law firms provide both nationally and internationally.
Managing partner: Nigel Smith
Number of partners: 19
Number of fee-earners:  67
Staff Figures
Partners : 19 Fee Earners : 67
Languages
French Spanish
Memberships
Motor Accident Solicitors Society Association of Tax Technicians R3 Association of Personal Injury Lawyers (APIL) Resolution