Firm Profile > DS Avocats > Paris, France
DS Avocats
Offices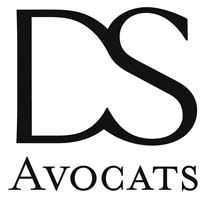 DS Avocats
6 RUE DURET
75116 PARIS
France
DS Avocats > The Legal 500
Rankings
DS Avocats >
Firm Profile
The firm: Founded in Paris in 1972, DS Avocats is one of the leading independent law firms in France.
Through a network of 22 offices established on four continents: Europe (Germany, Belgium, Spain, Italy), Asia (China, Vietnam, Singapore), North America (Canada), South America (Argentina, Chile, Peru) and Africa (Senegal), it is the first French law firm with an international ambitious dimension.
Around 400 lawyers offer their global clients an in-depth expertise in both public and private business laws. This dual expertise is considered as a major asset by its clients, as it enables its professionals to bring a unique perspective to best serve their interests worldwide.
In the 1980's, DS Avocats was the first European law firm to enter the Asian market and granted three professional licenses to exercise in Asia. This strategic move was in line with the trend of European companies to expand into the Asian continent.
Since then, the firm has pursued its international development. In 2016, DS Avocats opened new offices in Spain (Madrid), America (Vancouver) and Africa (Dakar), as a result of a thorough knowledge of both national and regional legal systems. In 2017, DS opened up to South America with new offices in Santiago and Lima.
Areas of practice: The firm's areas of practice are: public business law; urban development and planning strategies; real estate law; environmental law and sustainable development; contract and commercial litigation; commercial, competition, distribution and consumer law; intellectual property and innovation law; computer and digital law; data protection; corporate law, mergers and acquisitions, and financing; restructuring; tax law; labour law; and banking and finance.
Main Contacts
| Department | Name | Email | Telephone |
| --- | --- | --- | --- |
| Public business | Jean-Marc Poisson | | |
| Urban development and planning strategies | Daniel Chausse | | |
| Urban development and planning strategies | Frédéric Lévy | | |
| Urban development and planning strategies | Monique Ambal | | |
| Urban development and planning strategies | Isabelle Carton de Grammont | | |
| Urban development and planning strategies | Laura Ceccareli le Guen | | |
| Urban development and planning strategies | David Guillot | | |
| Urban development and planning strategies | Michaël Moussault | | |
| Urban development and planning strategies | Eric Coutaud | | |
| Real estate | Olivier Fages | | |
| Real estate | Marie-Pierre Alix | | |
| Real estate | Florence Bouthillier | | |
| Real estate | Sébastien Legrix de la Salle | | |
| Real estate | Robert Théret | | |
| Environment and sustainable development | Frédéric Lévy | | |
| Environment and sustainable development | Laura Ceccareli le Guen | | |
| Environment and sustainable development | Patricia Savin | | |
| Environment and sustainable development | Yvon Martinet | | |
| Environment and sustainable development | Gwladys Beauchet | | |
| Environment and sustainable development | Grégory Gutierrez | | |
| Labour | Gwladys Beauchet | | |
| Labour | Frédéric Godard-Auguste | | |
| Labour | Patricia Jeannin | | |
| Labour | Catherine Brun-Lorenzi | | |
| Contracts and commercial litigation, commercial, competition, distribution and consumer | Bertrand Potot | | |
| Contracts and commercial litigation, commercial, competition, distribution and consumer | Marie-Christine Mergny | | |
| Contracts and commercial litigation, commercial, competition, distribution and consumer | Xavier Lacaze | | |
| Contracts and commercial litigation, commercial, competition, distribution and consumer | Arnaud Constant | | |
| Contracts and commercial litigation, commercial, competition, distribution and consumer | Michel Debroux | | |
| Intellectual property and innovation | Bertrand Potot | | |
| Intellectual property and innovation | Catherine Verneret | | |
| Corporate, mergers and acquisitions, financing | Jérôme Lombard-Platet | | |
| Corporate, mergers and acquisitions, financing | Bernard Tézé | | |
| Corporate, mergers and acquisitions, financing | Arnaud Burg | | |
| Corporate, mergers and acquisitions, financing | Arnaud Langlais | | |
| Corporate, mergers and acquisitions, financing | Benoît Charriere-Bournazel | | |
| Corporate, mergers and acquisitions, financing | Lubomir Roglev | | |
| Restructuring | Martine Zervudacki-Farnier | | |
| Restructuring | Thomas Obajtek | | |
| Restructuring | Jean-Charles Gancia | | |
| Banking and finance | Arnaud Burg | | |
| Banking and finance | Frédéric Bellanca | | |
| Tax | Jean-Luc Raffy | | |
| Tax | Christophe Billet | | |
Staff Figures
Number of partners : 55 Number of lawyers : 400
Languages
Arabic English French German Italian Japanese Mandarin Spanish
Memberships
Lexwork International
Other
Headquarter : Paris Other offices : Barcelona Other offices : Beijing Other offices : Bordeaux Other offices : Brussels Other offices : Buenos Aires Other offices : Dakar Other offices : Ho Chi Minh City Other offices : Lille Other offices : Lima Other offices : Lyon Other offices : Madrid Other offices : Milan Other offices : Montreal Other offices : Quebec Other offices : Santiago Other offices : Shanghai Other offices : Singapore Other offices : Stuttgart Other offices : Toronto Other offices : Vancouver Other offices : Ottawa
Top Tier Firm Rankings
Firm Rankings