DS Avocats > Paris, France > Firm Profile
DS Avocats
Offices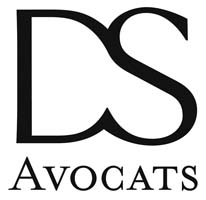 DS Avocats
6 RUE DURET
75116 PARIS
France
DS Avocats > The Legal 500
Rankings
DS Avocats
' extensive practice includes safety, health, circular economy, hygiene and energy-related expertise, providing clients with a one-stop-shop for all environment-related matters. Staying ahead of the curve, the firm is advising on innovative projects, namely assisting Abbott, one of the leading healthcare companies, with the establishment of the first individual waste electronic equipment stream in France. The head of the environment and sustainable development department,
Patricia Savin
, is especially experienced in advising on matters involving the circular economy, biodiversity issues, brownfields, CSR, and sustainable real estate.
Yvon Martinet
is an expert in industrial risk.
Grégory Gutierrez
has developed strong expertise in the field of energy, particularly the renewable energy sector. On matters relating to biological diversity and sustainable development sectors,
Raphaël Romi
is the name to note.
Practice head(s):
Other key lawyers:
Key clients
Groupement Les Mousquetaires
GSE
SADEV 94
Abbott
Duralex
Orange
Imerys
Laboratoires Servier
Kaufman & Broad
Wipelec
Carrott producers
NamR
Grand Port Maritime de Nantes Saint Nazaire
Autobacs
Work highlights
Assisting New Duralex with the management of carbon quota obligations related to the operation of its site by requesting the administration to create two sub-accounts, one corresponding to the past activity and the other to the future activity.
Advising nine carrot producers in Créance, France, that were prosecuted for possession and use of prohibited plant protection products.
Acted as counsel for French healthcare company Servier on the environmental closure of a drug production site in France.
DS Avocats
handles French and international construction projects in the public and private sectors. The firm particularly stands out for its market-leading expertise in Fédération Internationale des Ingénieurs - Conseils (FIDIC) contracts in France. Advising on the construction of various structures of the Paris Olympic Games, the team has also handled the construction of one of the largest data centers in France, an offshore wind turbine plant, one of the tallest skyscrapers ever built in France, and a highly ambitious energy project with 35 countries involved and cost estimates ranging between €22bn to €65bn.
Frédéric Lévy
leads both the real estate and construction department at the firm;
Stéphane Gasne
 is another key name.
Practice head(s):
Other key lawyers:
Key clients
SOLIDEO
CHINA NUCLEAR POWER ENGINEERING (CNPE)
SIEMENS GAMESA RENEWABLE ENERGY (SGRE)
MERCURY ENGINEERING
Work highlights
Advising Solideo on the development of structures for the 2024 Olympic Games, with Solideo acting on several flagship developments, including the Olympic and Paralympic Village ZAC, the Media Cluster ZAC and various other infrastructures and public facilities.
Assisting the Société Fonciere Lyonnaise with the restructuring of the historic monument of the Louvre des Antiquaires, the project management of which has been entrusted to the architect Jean Nouvel, with the restructuring aimed at repurposing the building to house the Fondation Cartier.
Advising the China Nuclear Power Engineering consortium, made up of CNPE, Framatome and four Chinese contractors, on the Iter nuclear fusion project.
DS Avocats
' large team is able to cover a wide range of public law issues. The firm stands out through its high-level urban planning law expertise and is regularly retained by public entities and universities to assist with ambitious re-urbanisation development and modernisation projects. The team is notably advising on the development of new research centres as well as on several major urban projects in and around Paris and a new large port redevelopment project. Other work includes matters for various private sector clients, for example real estate development projects. The practice is co-headed by the Paris-based
Frédéric Lévy
and Lyon office managing partner
Jean-Marc Poisson
. 
Monique Ambal
, 
David Guillot
, 
Laura Ceccarelli-Le Guen
, 
Michaël Moussault
 and 
Nathalie Sultan
are also noted.
Practice head(s):
Frédéric Lévy; Jean-Marc Poisson
Other key lawyers:
Testimonials
'The lawyers are attentive, available, responsive and transparent.'
'Ability to offer and mobilise the right skills; reasonable budgetary approach, and permanent concern to provide client satisfaction.'
'A team that listens; great complementarity of skills and availability.'
Key clients
EPA PARIS SACLAY
SPL PARISEINE
BREST METROPOLE
SPL MARNE AUX BOIS
BANQUE DES TERRITOIRES
VILLE DE PARIS – PORTE DE LA VILLETTE
MINISTRY OF ECONOMY, PLANNING AND COOPERATION OF SENEGAL
Work highlights
Advising Etablissement Public d'Aménagement Paris on the creation of a research, teaching and economic activity center on a former military and industrial wasteland.
Advising Banque des Territoires on its acquisition of a stake in a SEMOP created for the management of the commercial port of Port la Nouvelle (Aude).
Advising SPL PARISEINE on the Porte Maillot public space redevelopment project.
DS Avocats
Practice head(s):
Grégory Gutierrez; Véronique Fröding; Stéphane Gasne
Testimonials
'Great expertise on financing and guarantees for energy projects in France and abroad. Excellent understanding of needs and issues. Adapted response based on great expertise and knowledge of the proposed solutions. Significant work capacity. Wide spectrum of topics covered; taxation, financing, due diligence, etc. Stéphane Gasne and his team stand out.'
Key clients
CNPE
Difko
EDF
Eqiom
Enercon
Energiequelle
GRDF
Hy2gn
IDEC
Innogy
Les Mousquetaires
Rencore Energy
RWE
Siemens Gamesa Renewable Energy
STEAG
Sun'R
Teréga
Urbanomy
Vergnet Hydro
World Bank
Work highlights
Advising Rencore Energy on the development and financing of the largest wind farm in francophone West Africa.
Advising Eqiom on the first industrial scale carbon capture and storage project in France.
Advising Sun'R on the acquisition of a large portfolio of solar power plants in France.
With extensive experience in the French market,
DS Avocats
advises SMEs and large companies on transactional and contentious matters related to all areas of IT, software, e-commerce, and data protection law.
Sylvain Staub
is the founder and CEO of legal tech company, Data Legal Drive, a GDPR compliance management platform used by both public and private companies. The firm has been strengthened by the arrival of the IT team from Staub & Associés in October 2019.
Antoine Gravereaux
 leads the practice with Sylvian Staub.
Practice head(s):
Other key lawyers:
DS Avocats
Practice head(s):
Other key lawyers:
Testimonials
'Very good listening skills and therefore understanding of the customer ecosystem; very good capacity for synthesis.'
'The team is efficient both on the analysis of risks and opportunities and on the proposals.'
Key clients
Planete CSCA
AXA Group – XL Insurance Group Company
April
Allianz Global Corporate & Specialty
Johnson Electric
Global Aerospace
Brachot Hermant SAS
Beazley (Lloyds)
Ornikar Assurances
Comité des constructeurs français automobiles
Amstrust (Lloyds)
Utwin
SPL Plaine Commune Carrefour Pleyel
Starbucks
Vynova
Wipelec
Autobacs
Allianz Vie Iard
Hotel Molitor
Easymile
Groupe Fiminco
Association Nationale des Conseils Diplômés en Gestion de Patrimoine (A.N.C.D.G.P.)
Galian Assurances
Galian Courtage
Fashion Cube
Medinger Environnment
APM
Work highlights
Assisted insurance broker Planete CSCA with its criticism of the implementation of a new governmental regime designed to reform brokerage self-regulation.
Provided support for Fashion Cube, a French textile group, for operating losses, declaration of claims, pre-litigation and litigation following the refusal of coverage by four of the major insurers.
Advising XL Insurance Company SE, the liability insurer of an aircraft which collided in air with another aircraft in France in October 2020 causing five deaths.
DS Avocats
impresses with its expertise in commercial contracts, contentious matters and prosecutions. The licensing practice covers matters such as distribution and technology transfer contracts, research and development contracts and contracts relating to artistic performances and productions. Contentious work includes French and cross-border disputes, spanning infringement, opposition, revocation, invalidation and cancellation actions. Disputes before the European courts and the EUIPO as well as domain name disputes are also handled.
Catherine Verneret
is the head of the practice.
Key clients
EDF
Enedis
Société de Gestion Pierre Cardin
Bazarchic
O'Tacos
Carrefour
Le Louvre
Afnic
Joseph Duclos
YEGO Urban Mobility
Work highlights
Advising EDF on its partnership with the Olympic Committee for the 2024 Olympics.
Advising Société de Gestion Pierre Cardin regarding issues raised in the context of testamentary succession of Pierre Cardin and the continuity of the protection of its trade marks.
Managing Groupe O'Tacos's trade mark portfolio worldwide.
DS Avocats
Other key lawyers:
Marie-Christine Mergny; Bertrand Potot; Xavier Lacaze; ; Guillaume Selnet; Romain Bourgade; Benjamin Potier; Fabrice Van Cauwelaert
Testimonials
'Bertrand Potot knows his clients very well and offers litigation strategies tailored to the needs of our business. He is always very available and attentive to his customers. His support is greatly appreciated when making urgent and strategic decisions. His oratorical qualities are remarkable.'
Key clients
STATE OF BENIN
Landsbanki
Agence Française de développement
FRET SNCF
SNCF Voyageurs
EIFFAGE
ASL Airlines France
DZB BANK
ACTIS
APST
ARENA
AXA
BAZARCHIC SA
EDF
FNIM
INTERNATIONAL CHEMICAL INESTORS
FRANCE
PSA
MONTE PASCHI BANK
RESSOURCETHICA
SAFRAN ELECTRONICS & DEFENSE
ORANGE
SAGEMCOM
STEARINERIE DUBOIS
VIATEMIS
WELDOM
ELIOR Group
Work highlights
Representing the State of Benin with the exequatur on the French territory of several arbitrational decisions.
Representing Fragonard in damages claims based on unpaid bills and brutal rupture of commercial relationship.
Representing Landsbanki Bank and its liquidator in the context of loans classified as toxic by borrowers.
DS Avocats
DS Avocats
Practice head(s):
Other key lawyers:
Testimonials
'The DS firm and in particular Xavier Lacaze is a recognised expert in competition law with the advantage of combining this expertise with a very good knowledge of the railway sector.'
Key clients
Actis
Antargaz Finagaz
Arena
ASL Airlines France
Aurige
Bazarchic
EDF
Eiffage Group
Group Fast Retailing
Heppner
Itissalat al Maghrib Maroc Telecom
Maîtres Laitiers du Cotentin
Mobilitas
Syntec Ingenierie
Union Francaise des Semenciers
FT Orange
Work highlights
Advises Eiffage on the disclosure of documents held by Renault Trucks in order to assess its financial loss.
Defending MLC in the Commercial Court against Casino's claim for compensation for the financial damage caused by the 'dairy cartel'.
Advises and represents the Eiffage group in a longrunning criminal, regulatory and civil case related to a nationwide public tender fixing & illegal political financing scheme.
DS Avocats >
Firm Profile
Founded in Paris 50 years ago, DS Avocats is one of the leading independent law firms in France with a global presence on 4 continents.
Since the 1980's, DS Avocats operates on the Asian continent (China, Singapore, Vietnam) where it facilitates the expansion of European companies into the Asian market.
Since then, the firm has intensified its international development: currently, DS also has offices in Germany, Belgium, Spain and Italy; in Africa (Morocco, Senegal); and in the Americas (Canada, Argentina, Chile, Peru).
Today, around 400 lawyers provide their global clients with in-depth expertise in both public and private business laws. DS's clients consider this dual expertise a major asset as it enables DS's legal professionals to bring unique perspectives to best serve their clients' interests worldwide.
The firm's areas of practice are: public business law; urban development and planning strategies; real estate law; environmental law and sustainable development; contract and commercial litigation; commercial, competition, distribution and consumer law; intellectual property and innovation law; computer and digital law; data protection; corporate law, mergers and acquisitions, and financing; restructuring; tax law; labour law; banking and finance; as well as energy law, health law, customs and international trade and insurance and industrial risks.
Main Contacts
| Department | Name | Email | Telephone |
| --- | --- | --- | --- |
| Business Development | Victor Cowey | bd@dsavocats.com | +33 01 53 67 61 35 |
| Head of Business Development | Lionel Deschaux | bd@dsavocats.com | +33 1 53 67 68 05 |
Staff Figures
Number of partners : 50 Number of lawyers : 400
Languages
Arabic English French German Italian Japanese Mandarin Spanish
Memberships
Lexwork International
Other
Your contact : Lionel Deschaux (bd@dsavocats.com) Headquarter : Paris Other offices : Barcelona Other offices : Beijing Other offices : Bordeaux Other offices : Brussels Other offices : Buenos Aires Other offices : Dakar Other offices : Ho Chi Minh City Other offices : Lille Other offices : Lima Other offices : Lyon Other offices : Madrid Other offices : Milan Other offices : Montreal Other offices : Quebec Other offices : Santiago Other offices : Shanghai Other offices : Singapore Other offices : Stuttgart Other offices : Toronto Other offices : Vancouver Other offices : Casablanca Other offices : Ottawa
Client Testimonials
CLIENT: Lamine LO, Director
ENTREPRISE/CABINET : Ministère de l'économie, du plan et de la coopération du Sénégal
APPRECIATIONS : "La Direction des Finances et des PPP du Ministère de l'Économie, du Plan et de la Coopération du Sénégal a fortement apprécié la maîtrise par DS Avocats de l'environnement des affaires et du cadre juridique sénégalais, ainsi que la qualité du travail fourni tout au long de la mission. La réactivité et la flexibilité de l'équipe ont également été particulièrement appréciées au regard des délais, parfois très courts. L'assistance de DS Avocats a été déterminante dans la réalisation de ce cadre de PPP nouveau et innovant."
---
CLIENT: Guy PELAMOURGUE, Manager
ENTREPRISE/CABINET : Wipelec
APPRECIATIONS : "L'expertise et l'accompagnement pragmatique de DS Avocats nous ont permis de faire valoir avec succès notre volonté de respecter nos obligations environnementales et sociales auprès des autorités et des tribunaux."
Diversity
Pro Bono
Every year since 2013, DS Avocats has been welcoming 12 students from two secondary schools in the Paris region classified as priority education zones: Edouard Vaillant (Gennevilliers 92) and Camille Claudel (Paris 13).
We support these students throughout the school year, which is marked by two important steps :
step 1: an internship to observe the professional world at the firm in the fall
step 2: an eloquence contest at the end of May.
Process :
The Pro Bono Mission selects the topics proposed by the members of the firm.
Motivation letters from the student candidates: 6 students from each college are admitted to the internship.
At the firm, each student is supervised by a referent (associate) and mentored by an associate.
Choice and preparation of the subjects for the competition, supervised by the teachers, the referents, and the mentors.
Rehearsals are conducted at the firm.
The Ordre des Avocats Library hosts the eloquence contest: each student has 10 minutes to convince.
A jury composed of personalities from the legal world and, since two sessions, from the civil world (Marie Tabarly, Bruno Raffaëli…) selects the winners of the contest. Unless he is unavailable, Bertrand Perrier gives the counter-speech.
All participating students are rewarded and a cocktail party closes the event.
International Capabilities
Offices
DS Avocats has 24 offices across 4 continents (Europe, North and South America, Asia and Africa) and close to 400 legal professionals supporting clients in 14 different countries:
France
Argentina
Belgium
Canada
Chile
China
Germany
Italy
Morocco
Peru
Senegal
Singapore
Spain
Vietnam
This international scope renders makes DS Avocats one of the leading French international law firms.
Our multicultural and multilingual staff is able to provide our clients with advice based on an in-depth knowledge of their on-the-ground know-how in each country where DS Avocats has an office.
Desks
DS Avocats has also 13 operational Desks across four continents:
Africa
Germany
Latin America
Canada
China
Spain
Greece
India
Indonesia
Italy
Japan
United Kingdom
USA
The DS Desks are composed of members of various Bars and of various nationalities and have been structured to assist our clients with entering markets and developing their business everywhere in the world.
DS Desks act as genuine commercial platforms for international exchanges between different jurisdictions across the world.