Firm Profile > Abreu Advogados > Lisbon, Portugal
Abreu Advogados
Offices
Abreu Advogados
Av. Infante D. Henrique, 26
1149-096
Portugal
Abreu Advogados > The Legal 500
Rankings
Abreu Advogados >
Firm Profile
The firm: As the world changes and new challenges unexpectedly arise, people's mindsets and the way business is conducted call for innovative, fast-adapting lawyers. Being able to adjust one's perspective is as valuable as all the legal expertise one might have.
Abreu Advogados is the law firm set to provide legal advice in this changing society, working daily to ensure that new ideas are created for new industries, and new solutions are presented for new challenges. It's this openness to embrace change that has sustained Abreu Advogados' growth for more than 25 years.
As a full-service law firm with offices in Lisbon, Porto and Funchal, Abreu Advogados is amongst the largest law firms in Portugal. Its team is composed of more than 200 lawyers together with over 300 professionals.
Every year the firm is recognised in international legal rankings, having been recently distinguished as a highly commended firm and also as the law firm of the year 2020 for its partnership in Mozambique.
Every single professional at Abreu Advogados, from lawyers to management teams, is committed to taking a client-oriented approach to the solutions they offer, working in highly responsive teams, presenting business-oriented advice and cost-effective solutions. Abreu Advogados was the first law firm in Portugal to certify its quality management system under the European ISO 9001 standards.
Abreu Advogados continuously invests in multidisciplinary, borderless teams in order to tackle increasingly complex transactions, breaking down barriers and established models. It's this ability to open discussions involving different legal practices and skill sets that allows Abreu Advogados to deliver a complete, efficient and comprehensive legal solution to each one of its clients.
Practice areas we work in:
Corporate and M&A
Litigation and arbitration
Sports
Finance
Tax
Real estate
Public and environment
Employment
Intellectual property and Information technology
Competition, regulatory and EU
Restructuring and Insolvency
Criminal, sanctions and compliance
International work: Abreu Advogados' international experience reflects the international profile of its clients. Our teams team up with the global and most prestigious law firms in the world on a regular basis in cross border projects. We have also invested heavily in our own international presence in Portuguese speaking countries, working closely with renowned local partners in Angola, Brazil, Cape Verde, Guinea-Bissau, São Tomé, China, Mozambique and Timor-Leste.
Abreu Advogados is committed to setting the future in progress.
For additional information, please visit the firm's website at www.abreuadvogados.com
Main Contacts
| Department | Name | Email | Telephone |
| --- | --- | --- | --- |
| Capital markets | Ana Sofia Batista | | |
| Capital markets | José Maria Corrêa de Sampaio | | |
| Corporate and M&A | Ana Sofia Batista | | |
| Corporate and M&A | José Maria Corrêa de Sampaio | | |
| Corporate and M&A | Manuel Santos Vítor | | |
| Corporate and M&A | Maria de Deus Botelho | | |
| Dispute resolution | Alexandra Nascimento Correia | | |
| Dispute resolution | Francisco Patrício | | |
| Dispute resolution | Guilherme Santos Silva | | |
| Employment | Carmo Sousa Machado | | |
| Employment | Patrícia Perestrelo | | |
| Energy and environment | Manuel de Andrade Neves | | |
| Energy and environment | José Eduardo Martins | | |
| EU and competition | Armando Martins Ferreira | | |
| EU and competition | Inês Sequeira Mendes | | |
| Insolvency and restructuring | Francisco Patrício | | |
| Criminal, Sanctions and Compliance | Pedro Barosa | | |
| Criminal, Sanctions and Compliance | Ana Rita Duarte de Campos | | |
| Criminal, Sanctions and Compliance | Francisco Patrício | | |
| Intellectual property and IT law | Ricardo Henriques | | |
| Intellectual property and IT law | António Andrade | | |
| Intellectual property and IT law | Manuel Durães Rocha | | |
| Public law | José Eduardo Martins | | |
| Public law | Manuel de Andrade Neves | | |
| Shipping and transport | Guilherme Santos Silva | | |
| Shipping and transport | Francisco Patrício | | |
| Tax | Alexandra Courela | | |
| Tax | Nuno Cunha Barnabé | | |
| Real estate | Rui Peixoto Duarte | | |
| Real estate | Patrícia Viana | | |
| Real estate | Tiago Mendonça de Castro | | |
| Sport | Francisco Veiga Gomes | | |
| Sport | Alexandre Miguel Mestre | | |
Staff Figures
Number of lawyers : 200
Languages
English French German Portuguese Spanish
Memberships
AEL AIJA Consulegis EVCA Eurocollectnet Gesica IAC IBA IFA INTA International Insolvency Institute ISDA Multilaw NYSBA UIA
Other
Contact : Inês Sequeira Mendes (managing partner) Other offices : Portugal (Lisbon, Madeira, Oporto) Other offices : Angola Other offices : Brazil Other offices : Cabo Verde Other offices : China Other offices : Mozambique Other offices : France Other offices : Timor-Leste (joint office) Other offices : Guinea-Bissau
Client Testimonials
TESTIMONIAL: "thank you very much for your support during the last months! Many things were very new for us. Thanks to your support we were able to clarify many points!"
---
TESTIMONIAL: "You helped us providing an extraordinary support, showing the difference in quality and timely responses if compared to local legal advisors of the counterparty. You really made the difference and I wanted to thank you for
everything."
---
TESTIMONIAL: "Thank you again for jumping in on such a short notice and for the efforts you put into this."
---
TESTIMONIAL: "Thank you again for your terrific support; we would have been lost without you. You really were an important support for us and we appreciate it enormously."
---
TESTIMONIAL: "Thank you and Abreu Advogados for your excellent service throughout the whole process. Your attention-to-detail and thorough-ness was second-to-none and at every turn I felt confident with the information you were providing. At times you were far too efficient! It was a pleasure working with you. Please pass on my thanks to all your team who made this not only a speedy but highly transparent process."
---
TESTIMONIAL: "We would like to extend an enormous thanks to you and your teams for all of your hard work, particularly those who have met some incredibly tight deadlines over the past two weeks. This project has been an opportunity for us to showcase our cross-border skills, the breadth and depth of our expertise, and most importantly our ability to collaborate."
---
TESTIMONIAL: "The team is very pleased of this achievement over these last months. We would like to thank you very much for your hard work, your patience and your responsiveness in all circumstances. We very much appreciated your understanding and continuous support. It was a pleasure working with you."
---
TESTIMONIAL: "Thank you for your concerted effort(s). We are grateful for the pragmatic and focused approach taken by all involved to finally complete this transaction."
---
TESTIMONIAL: "Thank you very much for your support. (…) let me mention that we were impressed with your very fast response times during this process."
---
TESTIMONIAL: "Lastly, I want to emphasise that your help on this case is high appreciated. It is totally new for us to conduct such a transaction in Portugal. Thank you very much for your help."
---
TESTIMONIAL: "1) My sincere congratulations to each of you for this amazing achievement. It has been somehow a long way with some stones on the road but with a real team work and effort and with Abreu's always professional and awesome advice and support we have finally made it. You made possible that we all end on the finish line.
2) Thank you and your team for the impeccable work done during the whole transaction. We really appreciate your commitment and efforts made. Really
much appreciated."
TESTIMONIAL: "A great big thank you to you and your team. Resilience and endeavour now has new meaning."
---
TESTIMONIAL: "Looking forward to working on future projects The assistance throughout this deal process, your expertise was extremely helpful and very much appreciated."
---
TESTIMONIAL: "We received the good news that the court case regarding was successfully closed. This was, not in the last place, due to your professional skills and support. It was a true pleasure working with you on this case."
---
TESTIMONIAL: "Thank you very much for your detailed explanation and allow me to congratulate you for your efficiency, great responsibility and professionalism in performing your job."
---
TESTIMONIAL: "We really appreciate your professionalism and immediate response to all our questions. Especially negotiating the shorter review term for us!"
---
TESTIMONIAL: "Let me thanks your continuous availability during the project and also to your whole teams. It has been a pleasure. Hoping to have future opportunities to work with you."
---
TESTIMONIAL: "Thank you for your excellent work and prompt turn-around time. I have really enjoyed working with you and have been impressed with your professionalism. I look forward to working with you further in the future."
---
TESTIMONIAL: "You have done an excellent job with a great result."
---
TESTIMONIAL: "We are very happy as well to have finally closed the deal, which would have not been possible without the very constructive, fair and efficient way you handle the transaction on your side, Looking forward continuing working with you in the future on these projects, and maybe other as well!"
---
TESTIMONIAL: "I'd like to thank the whole team and each one for the great performance on this transaction. I hope that we can handle many such transactions together in the future."
International Capabilities
INTERNATIONAL
The world is changing: markets, mentalities, concerns and challenges are all changing, as well as the way we speak and what we want to hear. And different times call for different lawyers.
Abreu Advogados is the law firm for today's society, working every day to ensure that for new industries, we create new ideas; for new pressures, we plan new solutions and for new challenges, we provide new answers.Abreu Advogados is a full service law firm that provides top legal support to clients, wherever they may be. Abreu International Legal Solutions created six desks formed by lawyers highly experienced in international law who work closely with renowned local partners in emerging economies, such as Angola, Brazil, Cape Verde, China, Mozambique, Guinea-Bissau and Timor-Leste. This allows the firm to provide a smoother experience in jurisdictions where legal risks would usually be higher.
Abreu Advogados is committed to setting the future in progress.
The clients
Abreu Advogados treats each case and client as unique, taking special care to understand the client's needs. We work alongside them to find the best strategy to follow in order to meet the goals and expectations. The firm has a proven track record of leading complex transactions and representing diverse clients such as: the largest producer of renewable energy in the world; various international banks; international retail chains and Danish start-ups.
Abreu Advogados breaks down barriers and established models by opening discussions focusing on the different legal practices and skill sets on offer, so that together the team can deliver a complete and cohesive solution to its clients.
The team
Our multidisciplinary team breaks down barriers by developing its own international presence. The team, which is composed of highly experienced international business lawyers, works closely with renowned local partners
in emerging economies. This allows the firm to provide a smoother experience in jurisdictions where legal risks would usually be higher. Abreu Advogados is represented in the following emerging and developed economies:
Angola
Brazil
Cape Verde
China
Mozambique
Guinea-Bissau
Timor-Leste
Abreu Advogados` network of international partnerships has also extended its specialised legal assistance in the following countries of the European Single Market:
At Abreu Advogados, language is not a barrier. Our team speaks a range of languages including: Portuguese, English, Spanish, French, German, Italian, Dutch, Mandarin, Tetum.
The network
Abreu Advogados is a member of several associations of international lawyers, participating actively in their activities and ensuring that it can offer its clients the benefits of a worldwide service. The firm maintains strong ties with some of the largest international law firms and teams up with such firms in creating groups of lawyers to handle the largest transactions in the corporate, financial and other fields. Abreu Advogados is a member of the Multilaw international network and is also a member of the UIA – International Association of Lawyers.
Some international capabilities
Assistance to a multinational telecommunications company in an international arbitration (USD 2.2 billion), teaming up with a multijurisdictional team of lawyers (UK, France, BVI, Netherlands, Portugal and Angola).
Advising a French group in the aviation sector on the acquisition of companies within the sector.
Advising a multinational car components producer in legal actions and tax arbitration related to transfer pricing policy, application of the arbitration convention for the elimination of double international taxation, payment of royalties, deductibility and the reporting of tax benefits, Stamp Duty and autonomous taxations.
Advising a group of clinical laboratories on the acquisition of shares in companies and on the internal restructuring processes of the group.
Assisting a multinational health sector group in its acquisition of companies within the sector, together with business expansion and restructuring.
Advising an international real estate group on its acquisition of a leading company and property in Portugal.
Representation in court of a multinational company in the hotel sector to obtain protection in Portugal for its brand, which enjoys worldwide prestige.
Advising an international oil group on its acquisition of a competing company and petrol station and distribution network in Portugal.
Advice on the financing of the largest natural gas project in Mozambique, also involving an analysis of possible tax contingencies.
Assistance to a Chinese world leader of solar industry components in a matter related to a long-lasting supplier contract (USD 800 million) in insolvency and arbitration proceedings involving Portuguese, Swiss and Chinese jurisdictions.
Advising an international bank on its acquisition of the retail bank business of a Portuguese affiliate of an international bank.
Assistance to the UK branch of one of the biggest US Banks in collection proceedings of a loan (€ 370 million), the collateral of which lost value, applying for a court order against the effective beneficial owner of the SPV
debtor.
Advice to major companies in IT outsourcing agreements and other service agreements, including call centre agreements, information technology consulting, software licenses and maintenance agreements (SLA).
Interviews
Inês Sequeira Mendes, Managing Partner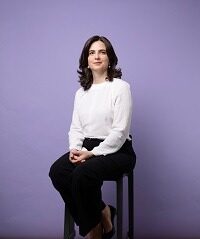 Abreu Advogados' Managing Partner addresses the present and future challenges and how the firm has been helping its Clients overtake them
What do you see as the main points that differentiate Abreu Advogados from your competitors?
At Abreu Advogados we look at the world in a different perspective. We believe that to be successful in this competitive market, we need not only to be highly qualified but to go further, one step ahead of other firms. We like to humanize our partnerships with our Clients, get to know each one in person and look at their business in a 360º perspective. It is the only way we know. Since our foundation, more than a legal services firm, we have been a humanist project that aims to create a relevant impact on society and people.
Besides that, one of our main differentiators is our culture of transparency. Transparency in the way we interact with clients, in every aspect, such as costs, the team members involved in the matters, cybersecurity policies, etc. We are certified in ISO 9001 so we have to be 100% compliant with all these elements. But our transparency goes beyond the interaction with clients and exists also in the way we relate between partners and with our people. We are 100% transparent in our career plan, metrics and bonus calculation, for example.
Also different is the fact that at Abreu we have an open door policy, as we believe in the importance of debate between all areas and generations and, besides that, we defend one particular premise: ideas have no hierarchy.
But above all, what differentiates us is our people. When we say that we put the future into practice, we know this future is built every day by real people. In our case, the future already has its own history, based on a commitment to our clients and society, established with rigor, transparency, and demand, which we seek to renew every day. Furthermore, we go beyond the legal practice concept by creating relevant insights for society with our Knowledge Institute, by anticipating the most relevant issues for corporate sustainability or by investing in the support of culture and artists through our cultural project.
Which practices do you see growing in the next 12 months? What are the drivers behind that?
There are five areas I believe will have a faster growth throughout the next 12 months: Restructuring and Insolvency; Mergers & Acquisitions; Technology & Cybersecurity; Infrastructures and ESG.
I have stressed out Restructuring & Insolvency and M&A due to a predictable reformulation in the international business landscape, as a result of the pandemic, which are necessarily leading to mergers and acquisitions and restructuring processes that must be accompanied from a legal point of view. Regarding the Technology & Cibersecurity area, with the digitalization growth and the need to protect companies' data and networks, cybersecurity is playing an increasingly important role, with a fast-paced regulatory activity that should be monitored.
The ESG area is already essential in every company but will grow in the next 12 months. Companies that want to stay relevant will increasingly have to adapt their policies to the best practices in sustainability and governance. It is a cross-sector issue that will, progressively, become a strategic priority for all the organizations that wants to be more innovative and competitive, regardless of their size.
Finally, the Infrastructure area will have a key role in the next year as European Funds, namely the Next Generation EU program, will apply a significant amount to invest in new infrastructures. In Portugal, for instance, the investment in infrastructures will be focused mainly in railroads and its articulation with terrestrial highways but it will reach a wide portion of the Portuguese territory with several business opportunities all across the country.
What's the main change you've made in the firm that will benefit clients?
My mandate as Managing Partner has just recently began, however, I intend to continue the sustained growth and recognition path that Abreu Advogados has been following, both nationally and internationally. To do so, we have recently integrated some new hirings, highly qualified, senior and with a strong track record to strengthen our team in key sectors that will need to reinvent themselves in the aftermath of the pandemic, like insurance and aviation, and also to reinforce our capability to help our clients in the Portuguese Speaking Countries, enhancing our firm's internationalization strategy.
Before I accepted this new challenge as Managing Partner, I was a member of the Executive Committee, led by Duarte de Athayde, and through that time one of the biggest changes we had the opportunity to develop was the reorganization of the firm's practice and sectors of activity that has allowed us to grow and adapt faster to challenging contexts and also meet clients' needs and even anticipate them faster and better. This change established the foundations for the close and customized work we have been developing with our Clients, throughout the pandemic.
Is technology changing the way you interact with your clients, and the services you can provide them?
Technology is definitely a key element in our strategy. The increasing complexity of the legal and socio-economic contexts created the need to anticipate effective technical solutions to meet clients' requirements. We know that the economy and the society itself is increasingly interconnected and subject to digitalization and robotization, to which artificial intelligence is increasingly associated. At Abreu Advogados we are aware of this trend and have a leading presence on these matters, constantly adapting our services and interaction channels to meet our clients' expectations, in a fast-paced world.
We have been early adopters of many technologies and collaboration tools that allowed us to give a quick and effective response through the pandemic period. As a tech driven law firm, we made several investments in our lawyers' technology skills and tools to fully cope with our clients' needs and we are always looking for new ways to enhance our technological expertise but also to guarantee that all our clients' resources, data and information are fully protected, with solutions such as Abreu Security Operations Centre (SOC), where we were the first firm to invest in in-site security facilities.
Besides that, we foster knowledge in the Technology sector through several initiatives and partnerships and we annually organize the Lisbon Law & Tech Forum, every November, which brings together worldwide leaders on these subjects, to discuss these topics and their impact on the legal profession.
Can you give us a practical example of how you have helped a client to add value to their business?
Our Clients are always in the center of our business and we work daily to meet and anticipate their needs, which makes it harder to choose only one example. Nevertheless, I can highlight one specific case which we have been working on for the last months, involving one of the sectors who were most affected by the pandemic: the aviation sector.
With travel restrictions and a significant decrease in the number of flights, Portugal's ailing airline, TAP, had to put into practice a restructuring plan which anticipated a significant adjustment in the employment conditions of thousands of workers. In this regard, we advised the SNPVAC- National Union of Civil Aviation Flight Personnel- in the negotiations of its members' emergency agreement with TAP and its majority shareholder, the Portuguese State.
The operation involved a multidisciplinary team from Abreu Advogados, coordinated by the Partners Martim Menezes and Carmo Sousa Machado, which contributed for the maintenance of many jobs and, at the same time, to help TAP outlasting one of its biggest challenges raised by the pandemic.
Are clients looking for stability and strategic direction from their law firms – where do you see the firm in three years' time?
Stability and a determined and focused strategy is fundamental for any firm. I intend to continue on our path as one of the top independent law firms in Portugal. Although we are already a key player, we know that we still have the opportunity to continue to be disruptive and challenging the status quo. That is the challenge and one of the key goals of this mandate.
In three years' time I want Abreu Advogados to look even greater and as a firm that is increasingly resilient and prepared for world's changes. A great place to work, a great place to visit for all of those who look for deep knowledge and like culture, and a great place for clients who look for tailored, highly qualified, agile and challenging solutions. If we remain strong, resilient, independent and pioneer, we will continue to grow and to meet our clients' needs, both nationally and internationally, as the Portuguese Speaking Countries market is increasingly dynamic, filled with business opportunities.
To make this happen I am counting on with our entire Abreu team to continue to respond quickly and effectively to all the challenges that are placed to us, in order to continue Abreu Advogados' journey.
Top Tier Firm Rankings
Top Tier Firm Rankings
Firm Rankings
Firm Rankings