Doing Business in...
United Arab Emirates (UAE)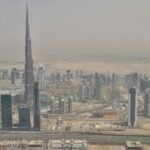 The UAE and the middle-east has always been a fascinating place for the outside world; some still imagine it as a land of flying carpets and magic lamps, while others know it as a modern sophisticated country exemplified by the engineering marvel the Burj Khalifa. Doing business in the UAE is a topic that has …
Contributed by Mahmood Hussain Law Firm
Read More...
Legal Market Overview
The UAE's economy bounced back in 2021 largely due to a successful vaccination programme and a reduction in OPEC+ oil production cuts. As trade and tourism returns to the region, the economy is expected to continue in its recovery, subject to renewed coronavirus outbreaks and volatility in the oil sector.
Many legal reforms were introduced in the 'Year of the 50th', showcasing further signs of a shift from a Shari'ah based legal system to a more secular system. Over 40 laws were introduced, including the decriminalisation of suicide, cohabitation of unmarried couples and reforms to intellectual property rights and laws. These legal reforms will further bolster the economy as the authorities continue efforts to create a more favourable business environment and improvements to social equality.
Dubai and Abu Dhabi continue to act as key legal hubs in the Middle East and international and domestic law firms had a very active year. Practice areas that remain the busiest for law firms include construction arbitration, front-end construction, debt capital markets, TMT and project finance. With the World Expo and the region's diversification goals to reduce its reliance on hydrocarbons, there continues to be a strong demand for legal services in the UAE.