Firms in the Spotlight...

Vasil Kisil & Partners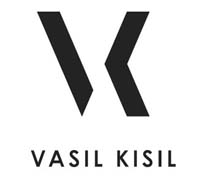 More than 28 years of successful practice in Ukraine (founded in 1992).
View Profile...
Legal Market Overview
Ukraine remains in a volatile state. Its strong agricultural sector is vital to the economy of Europe and after a period during which tensions with Russia and the conflict seemed to have cooled, the economy was showing positive growth signals and sectors such as IT and energy were picking up. In late 2018, however, martial law was declared in ten regions following Russia's attacks on three Ukrainian ships in the Azov Sea and its decision to stop all commercial shipping through the Kerch Strait. Martial law is no longer in effect, but the situation remains tense.
Up to that point, foreign investment had started to pick up again, though the forthcoming elections in 2019 had caused some investors to wait for the outcome, which is seen as an indicator of whether Ukraine will continue to look west towards Europe or turn its focus east to Russia. Nevertheless, the ongoing programme of reforms has seen new investment laws and currency regulation come into force, which have made the market more attractive to investors. For now, the trend of regulatory reform is geared towards harmonisation with European Union standards. Anti-corruption measures are also having a tangible impact on public institutions such as the Supreme Court.
Among the domestic law firms, there are many that handle large domestic and cross-border matters – including Aequo, Asters, Avellum, Arzinger, Ilyashev & Partners, Sayenko Kharenko and Vasil Kisil & Partners – as well as a host of more specialised firms that excel in areas such as finance or dispute resolution – among which are ARBITRADE, LCF Law Group and Lexwell & Partners. The major news in the market is the de facto merger of Asters with Egorov Puginsky Afanasiev & Partners, though the latter retains a small presence to handle commercial and investment matters, largely for Russian clients.
International law firms including Baker McKenzie, Kyiv Office, DLA Piper Ukraine LLC, CMS and Dentons play key roles in cross-border and, increasingly, domestic matters, as do strong regional firms such as Kinstellar and Integrites.