Doing Business in...
Uganda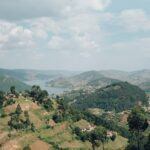 Investment Climate Strategically located in the heart of Sub-Saharan Africa, bordered by South Sudan in the north, Kenya in the east, the United Republic of Tanzania in the south, Rwanda in the southwest and the Democratic Republic of Congo in the west, Uganda enjoys a strategic position for regional trade and investment through its capital …
Contributed by Ortus Advocates
Read More...
Legal Market Overview
Uganda's economy has continued to grow, albeit at a comparatively slow pace. Much attention has been paid to the oil and gas sector since the discovery of oil in 2006, but disputes between the government and oil companies have hampered activity in this space.
New legislation has been adopted across numerous areas as the country attempts to improve its investment environment. In addition to the new Investment Code Act 2019 – which amends the previous code from 1991 – the country replaced its environmental law with the National Environment Act 2019 and also enacted the Data Privacy and Protection Act 2019.
President Yoweri Museveni has been in power since 1986; elections are due in 2021, when the 75-year-old incumbent will face the 38-year-old MP for Kyaddondo East Robert Kyagulanyi Ssentamu, better known as popular musician Bobi Wine.
Law firms in Uganda's thriving legal market remain busy in M&A, banking and finance, litigation and projects. Key firms include Bowmans, Shonubi, Musoke & Co Advocates and Sebalu & Lule Advocates. Bytelex Advocates was established in 2014 and hence is a newer player; specialising in the tech and start-up sectors, it has already gained traction in the market.