Doing Business in...
Uganda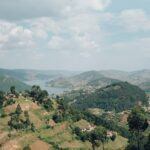 Investment Climate Strategically located in the heart of Sub-Saharan Africa, bordered by South Sudan in the north, Kenya in the east, the United Republic of Tanzania in the south, Rwanda in the southwest and the Democratic Republic of Congo in the west, Uganda enjoys a strategic position for regional trade and investment through its capital …
Contributed by Ortus Advocates
Read More...
Legal Market Overview
Like many countries globally, the Covid-19 pandemic continued to hit Uganda, though with several lockdowns, the country continued to enjoy relatively low levels of infections and deaths. As President Yoweri Museveni enters the first year of his sixth term, the court case brought by running opponent Robert Kyagulanyi Ssentamu (the reggae musician known as Bobi Wine), is still ongoing.
It is hoped that the Tilenga Oil Refinery project, which is yet to be constructed but is set to run from Uganda to Tanzania via the Indian Ocean, will increase the country's prosperity.
As part of reforms to make public procurement more transparent, the government adopted an Electronic Government Procurement System, a digital tool that enables government procurement and disposal processes on-line, with a goal to deploy the system to all government institutions within a three-year time frame.
There is excitement in Uganda's growing fintec sector, as the new National Payment Act comes into force, which grants overseer powers to the Central Bank with regard to qualified payment systems. The act also makes provisions for licensing powers and consumer protection. In addition, the widespread adoption of mobile money in the country continues to increase.
With a mature legal market, despite the lockdowns, firms remain busy with an array of energy, M&A, and litigation matters. Key players in the market include MMAKS Advocates, Bowmans, ENSafrica and Shonubi, Musoke & Co Advocates.