Firms in the Spotlight
Tax
DANIS LAW OFFICE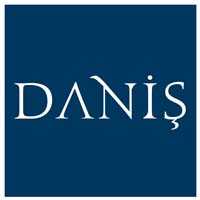 Tax is one of the most valuable practices at DANİŞ LAW OFFICE and we offer a wide range of services.
View Profile...
Tax in
Turkey
ADMD/Mavioglu & Alkan Law Office, which focuses on tax as a core practice area, handles the tax aspects of M&A and foreign investments, tax audits, tax incentive programs, tax planning and regulatory matters. Tax disputes are another bedrock of the practice; the firm advises on the annulment of administrative proceedings and sanctions, and the cancellation of tax calculations and fines. Team head Duygu Alkan is experienced in tax-based controversies, and tax and administrative litigation. Orhan Yavuz Mavioglu is also recommended.
Esin Attorney Partnership, Member of Baker & McKenzie International is well-placed to cover the entire spectrum of tax matters for clients, with its specialist team working closely with members of the compliance, real estate, banking and finance, employment, trade and commerce and corporate maintenance practices. Areas of expertise include transfer pricing, tax planning, internal taxation and dispute resolution. The group also provides M&A-related tax support, and is also knowledgeable about international taxation, tax restructuring, wealth management, employee benefits and indirect tax. Practice head Erdal Ekinci undertakes a significant amount of work for multinational companies. Güneş Helvacı is recommended for her experience of cross-border transactions and international tax matters that involve Turkish tax legislation. Senior associate Orhan Pala joined from an in-house role at Erdemir.
GSG Attorneys at Law/GSG Hukuk's team, which undertakes a mix of advisory and contentious work, has recently seen a notable uptick in criminal tax matters. In addition, it has assisted clients with assessing the potential implications of the Tax Amnesty Law. It acts for clients operating in areas such as retail, media (including social media) and professional networking. Zeki Gündüz advises global multinational companies on various matters, including tax investigations and customs disputes. Ezgi Turkmen co-heads the team with Gündüz. Gulcan Caliskan was promoted to director.
Testimonials
'The team is extensively well connected with the case law developments in the market, and they are working internally as a network of experts on various topics, including tax and administrative disputes'.
'They have active connections with the top academics on tax-related topics, which is perfect for getting expert academic opinion on disputed subjects'.  
'Zeki Gündüz is hands-down the most respected tax lawyer and expert in the market, who combines his expertise in law with his expertise in tax technical matters'.
'Technical capability, very impressive knowledge of the team, easy to access; responsive and also informative regarding each step of the case'.
'The GSG team is competent in legislation, analytical thinking and is solution-oriented'.
'They provide accurate and pragmatic advice'.  
'The team really feel like an extension of our in-house team'.
'They are easily accessible and clear on their opinions'.                 
'They have extensive experience and in depth knowledge on all taxation matters as well as the resolution of tax disputes including the settlement with tax authority and tax litigation'.
'Their in house knowledge on all tax matters coupled, crucially, with actual experience on almost all tax matters should bring real comfort to the clients facing issues'.
Pekin & Pekin serves as a one-stop shop in the tax sphere, with the firm being able to leverage the breadth of its resources across multiple departments to cover the entire ambit of issues impacting clients. Ahmed Pekin and Firat Yalçin jointly lead the specialist tax team, which has extensive expertise in  domestic and international tax issues and disputes. Its work covers audits by the Tax Authority, tax litigation and advice on tax optimisation strategies. The firm is also noted for its strength in taxes related to financial instruments, such as OTC derivative transactions, FX transactions, loan transactions and supply chain finance structures. Senior associate Onur Çeliker is experienced in providing tax advisory and litigation services to multinationals.
Testimonials
'We find them very knowledgable and practical'.
'We get answers to questions that are comprehensible and useful'. 
'They know what they are talking about and have a good feeling on what the client wants'.
'Firat Yalcin provides very clear and convincing advice and has a good level of English'.
Key clients
Borets
OGL Food Trade
Allison Transmission
ADP Group
Wells Fargo
FIDAL
Küffner Maunz Langer Zugmaier
Lycra Company
Goldman Sachs
Ashurst
CMS Francis Lefebvre Avocats
Key clients
Abbott Laboratuarları İth. İhr. ve Tic. Ltd. Şti.
LG Electronics Ticaret Anonim Şirketi
Abeinsa Infraestructuras Medio Ambiente, SA.-
Teyma Gestion de Contratos de Construccion e Ingenieria, SA.- Abengoa Peru, SA.
Asaş Kaynak Suları Sanayi ve Ticaret A.Ş.
Asaş Otomotiv İnşaat Sanayi ve Ticaret A.Ş.
ASUS Bilgisayar Sistemleri Ticaret Ltd. Şti.
Atradius Credit Insurance N.V.
CMS Jant ve Makina Sanayi A.Ş.
CMS Jant Sanayi A.Ş.
Esas Holding A.Ş.
Akademi Turizm ve Organizasyon Ticaret A.Ş.
GFK Araştırma Hizmetleri A.Ş.
Neochim Kimyevi Gübre Jüt. Ür. Tar. Ltd. Şti.
Proje Grup Danışmanlık İnşaat Mühendislik Turizm ve Bilişim Hiz. Tic. A.Ş.
Tork Bağlantı Elemanları Sanayi ve Ticaret Ltd. Şti.
VİG Makina Sanayi ve Ticaret A.Ş.
VİG Metal Sanayi ve Ticaret A.Ş.
Yıldırım Holding A.Ş.
Anadolu Endüstri Holding A.Ş.
Er Grup Enerji Yatırım Sanayi ve Ticaret A.Ş.
Leaseplan Otomotiv Servis ve Ticaret Anonim Şirketi
Equant İstanbul Telekom A.Ş.
Matia Robotics Mekatronik Sistemler Ar-Ge Mühendislik Yazılım Sanayi ve Ticaret A.Ş.
Work highlights
Represented Samsung C&T in tax litigation.
Represented LG Electronics Ticaret Anonim Şirketi in tax litigation.
Represented Abbott Laboratuarları İth. İhr. ve Tic. Ltd. Şti. in tax litigation.
Paksoy advises clients on a wide variety of tax issues, including corporate taxation, taxation of investments, customs and excises, tax litigation and transfer pricing. On the transactional side, the team provides tax support on finance, capital markets and real estate transactions. Other areas of expertise include the tax aspects of restructuring, cross-border investments and acquisitions. Counsel Şansal Erbacıoğlu leads the group.
Testimonials
'They have a good team work and communication skills'.
'The team has great market knowledge and transaction experience'.
'They replied to all requests at very short notice'.
'The individuals are friendly, experienced and very professional'. 
Key clients
Alem Gayrimenkul Yatirim ve Turizm
Anixter
Ergo Sigorta
Nordic Transport Group
SECOM
Özdirekcan Dündar Senocak Attorney Partnership
The Özdirekcan Dündar Senocak Attorney Partnership provides tax advisory services to clients, as well as general business law guidance. The tax team works closely with other departments on the tax aspects of M&A, finance and capital market transactions, as well as greenfield investments and customs issues. Group head Bülent Özdirekcan is experienced in tax planning and foreign investments.
Key clients
Midis Group
Loyens & Loeff
Saint-Gobain
Société Générale
BNP Paribas
Allflex
Cuatrecasas
ALD Turkey
Maisto E Associeti
Volvo
Skandinavska Enskilda Banken AB
Akgıda (Lactalis Group)
Vilmorin
Novacel (Group Chargeurs)
Gaptek
Global Enerji
Levi Strauss Co
H & M
GCL Factoring France
Sodrugestvo
Vinci Construction
Bo-Er
Colina
Bezen & Partners advises on corporate tax, VAT, special consumption tax, stamp duty, banking and insurance transaction tax and customs duties. Customs disputes and tax litigation are other areas of activity for the group, which is also knowledgeable about M&A-related matters and investment incentive schemes. Serdar Bezen and counsel Ege Göktuna head up the team. Another notable individual is Can Özilhan, who made partner. Uğur Sebzeci left the firm for an in-house role at Rönesans Holding.
Key clients
Akkuyu Nükleer A.Ş.
Cambridge University Press
Foundation for Children Suffering from Cancer (Kanserli Çocuklar Vakfı)
Cisco Systems Internet Working İletişim Hizmetleri
Udemy
YUM! Brands Inc.
Gedik Investment
Enercon GmbH
Trina Solar
EBRD
Work highlights
Advised US-based online course company Udemy on tax, employment and stock option plans in relation to its subsidiary in Turkey.
Advised YUM! Brands Inc on a post-M&A dispute (incolving related tax issues) with a Turkish entity in an ICC arbitration.
Advising Trinasolar on the restructuring of its receivables from a Turkish solar panel producer, tax costs, anti-dumping and debt setting-off matters, corporate and finance payment mechanics.
Hergüner Bilgen Özeke has been increasingly active in tax-related court proceedings arising from an increase in property tax imposed on real estate owned in Turkey. In addition to being adept at tax litigation, the team works closely with the corporate department. Ayşe Hergüner Bilgen leads the team, which was strengthened by the arrival of Emre Ergin from a multinational audit company. Ece Başaran Küçük was promoted to senior associate.
Key clients
LM Wind Power Blades Turkey