Firms in the Spotlight...

Meziou & Elleuch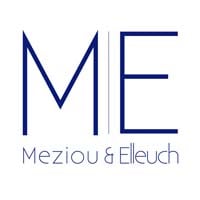 M&E is a business law firm that builds on the experience and backgrounds of its members to create a firm set up which provides high quality legal services. The firm provides seamlessly an integrated legal service to clients. M&E work with the international firms on trans-border transactions and matters.
View Profile...
Legal Market Overview
Following a significant rise in the number of Covid-19 cases during the summer of 2021, Tunisia's healthcare system collapsed. On 20 July, Prime Minister Hichem Mechichi dismissed the country's health minister citing his 'criminal decisions' after chaotic scenes developed at coronavirus vaccination centres. Five days later, Mechichi himself was sacked following President Kais Saied's decision to suspend parliament and invoke emergency powers. Political opponents have branded the move a coup, a suggestion which appeared to be confirmed in August, when Saied announced he would be extending the suspension of parliament indefinitely.
In October, Saied appointed a new government by decree in a measure aimed to calm financial markets and bring the IMF back to the table for loan talks.
Against this volatile backdrop, law firms are understandably seeing a drop in corporate transactions and increased interest in international arbitration. That said, if Saied continues to make a concerted effort to prioritise political stability to support economic recovery, transactional activity could jump up dramatically – especially as the region as a whole is in growth mode.
The Tunisian legal market is compact but mature, housing several long-established law firms with strong cross-border expertise. Local heavyweights include Adly Bellagha & Associates, Cabinet Donia Hedda Ellouze, Ferchiou & associés, JurisMed and Meziou Knani & Khlif; all field multidisciplinary practices and enjoy close relationships with international law firms and clients.
Among the international firms present in Tunisia, Eversheds El Heni (a member of Eversheds Sutherland) has a large group of lawyers in Tunis, while Global Lawyers North Africa in partnership with Gide Loyrette Nouel combines local partners with teams in Algeria and Paris. Many other leading international firms are also involved in deals in Tunisia, with local and global clients frequently turning to European and US law firms for assistance with major M&A, restructurings and project finance transactions. Firms without platforms on the ground are often active locally through North African and European teams, with Casablanca, Paris and London offices frequently used as springboards into the region.