Firms in the Spotlight...

Meziou & Elleuch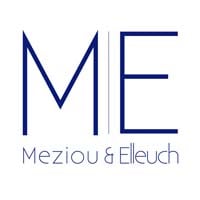 M&E is a business law firm that builds on the experience and backgrounds of its members to create a firm set up which provides high quality legal services. The firm provides seamlessly an integrated legal service to clients. M&E work with the international firms on trans-border transactions and matters.
View Profile...
Legal Market Overview
Tunisia's economy continues to falter amidst its ongoing political turmoil and global inflationary pressures, with the latter hitting the country particularly hard in light of its existing challenges. In July 2021, President Kais Saied announced the dismissal of the government in a move that political opponents labelled a 'self-coup'. One year later, President Saied held a referendum seeking legitimacy for his new constitutional powers, which was passed with a 93% vote in favour, according to the country's electoral commission, on a turnout of 31% amid widespread boycotts. Following increased food and fuel shortages, and difficulty with the costs of imports, in October 2022 Tunisia reached a preliminary agreement with the International Monetary Fund for a $1.9bn loan to support its economy.
Understandably, with foreign investment stalling, the legal market is experiencing a corresponding drop in activity. That being said, the market mood is cautiously optimistic, with law firms hopeful that the IMF loan, coupled with the government's focus on new energy projects, will help to shore up investor confidence.
The Tunisian legal market is compact but mature, housing several long-established law firms with strong cross-border expertise. Local heavyweights include Adly Bellagha & Associates, Cabinet Donia Hedda Ellouze, El Ajeri Lawyers, Ferchiou & Associés, and Meziou Knani & Khlif; all field multidisciplinary practices and enjoy close relationships with international law firms and clients. In a key headline, the market welcomed a new international brand in 2022, with Dentons entering Tunisia through a tie-up with local firm Zaanouni Law Firm & Associates to create Dentons Zaanouni. Other global firms with a presence on the ground are Eversheds El Heni (a member of Eversheds Sutherland) and Global Lawyers North Africa in partnership with Gide Loyrette Nouel.