Doing Business in...
Switzerland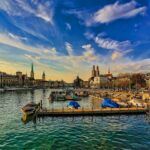 Switzerland is recognised worldwide as a leading country in many respects. It has an extremely high quality of life (2nd place in the United Nations Development Programme 2020 Human Development Index ranking), international credibility, political and social stability, a transparent legal system, a liberal and highly competitive economy, a strategic geographical position and multiculturalism. No …
Contributed by Teichmann International
Read More...
Firms in the Spotlight...

Lenz & Staehelin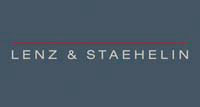 While Lenz & Staehelin is acknowledged by most as Switzerland's leading law firm, its connections and expertise span the globe.
View Profile...
Firms in the Spotlight...

MLL Legal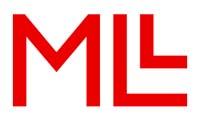 MLL is a full service law firm specialized in representing and advising clients at the intersection of high tech, IP rich and regulated industries.
View Profile...
Legal Market Overview
Even though Switzerland is a comparatively small country, it impresses with its four language regions and decentralised structure: Zurich is the commercial hub where most of the country's banking and finance, M&A, capital market and private equity activity takes place. Geneva is known for its high level of arbitration, sports law, WTO and private banking activity, while Zug has established itself as a destination for bitcoin, cryptocurrency and blockchain. Bern, Basel and Lugano are other hotspots in the Swiss legal landscape.
Known for its key role in the pharmaceutical and life sciences, banking and finance, fintech, innovation and nutrition industries, Switzerland weathered the Covid-19 crisis without too much economic disruption. Throughout 2021 market participants were involved in a high number of private M&A deals as well as capital markets, private equity and venture capital transactions. The authorities picked their previous speed and rigour back up, which resulted in great demand for the country's investigation, competition and regulatory experts. Public M&A transactions and IPOs for the most part failed to materialise, but so did, in a saving grace, the expected wave of insolvencies and restructurings.
The new Financial Services Act FinSA and Financial Institutions Act FinIA already came into force on 1 January 2020, but the transition period is still in its later stage and foreign financial service providers are seeking counsel on how to comply until the end of 2022. Nonetheless, the crypto and fintech market in Switzerland continues to be very active with recent developments seeing an increased interest in DeFi (decentralised finance) products. In August 2021 the Federal Act on the Adaptation of Federal Law to Developments in Distributed Electronic Register Technology, a blanket ordinance also commonly referred to as the 'DLT Act', came fully into force after the first set of amendments took effect in February 2021. Among others, it introduced a new DLT (distributed ledger technology) trading system licence which resulted in an increased demand for Swiss fintech specialists. So far, however, only few projects have come to fruition under the regulations of this new act.
Another significant issue on Switzerland's mind was its bilateral relationship with the European Union. Since the federal government withdrew from the negotiations of the institutional framework agreement in the first half of 2021, there has been a never-ending back and forth between the two parties. To this day, it is unclear whether the EU will still be willing to negotiate any new market access agreements with Switzerland or update the existing agreements.
Traditionally, the Swiss legal market consists of several established highly regarded full-service law firms. Those include Bär & Karrer Ltd., Homburger , Lenz & Staehelin, Niederer Kraft Frey AG, Walder Wyss Ltd. and Schellenberg Wittmer Ltd. Other key Swiss players are Kellerhals Carrard, Pestalozzi, and VISCHER, while Baker McKenzie and CMS  are the only international law firms with a wider established practice in the country. MLL and Froriep completed their merger in July 2021, now acting as MLL Legal. Transaction boutique Advestra hit the ground running after opening its doors at the beginning of 2021. The country's specialist boutiques continue to be very sought after, with arbitration specialists LALIVE and Lévy Kaufmann-Kohler and tax experts OBERSON ABELS SA among the most renowned practices.