Firms in the Spotlight
A Y & J Solicitors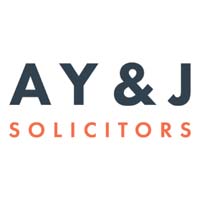 HUMAN RESOURCES: IMMIGRATION A Y & J Solicitors has gained a reputation for passionate legal immigration representation – meeting the complex and varied needs of both individuals and corporations facing legal immigration obstacles. The immigration team takes an 'In It to Win It' approach, where every client is treated with honesty, integrity, and creative solutions …
View Profile...
Legal Market Overview
---
Data extracted from The Legal 500 Client Service Survey. Data point size indicates number of Legal 500 firm rankings in the South East in 2019-20). Color strength indicates positive client scoring. All firm scores on display are positive relative to UK Benchmark score for this criteria.

South East: TOP SCORING FIRMS: CLIENT SERVICE™
Attwaters Jameson Hill Solicitors
Batchelors
BTMK Solicitors
Fisher Jones Greenwood LLP
Girlings
Jefferies Essex LLP
Thomson Snell & Passmore
Every year, Legal 500 research contacts more than 150,000 clients to access their views on the service they have received from law firms.
The table above is extracted from the 2020 survey. Research towards the 2021 edition, available this Autumn, has already begun. When completed it will be the biggest and most exhaustive study of client satisfaction ever conducted in the UK.
For more information see Legal 500 Client Service Survey 2020