Firms in the Spotlight
Aleksic and Associates Law Office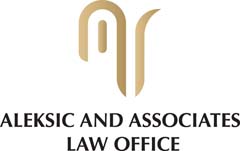 Aleksić & Associates is an independent, full-service corporate law firm. Our spectrum of services ranges from business law, to civil and criminal law. With over 320 attorneys, associates and advisors constantly engaged in client matters, we offer a complete range of legal services to clients and investors coming to Serbia and South East Europe.
View Profile...
Andrejic & Partners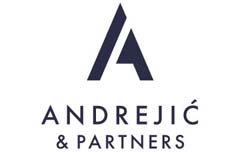 Andrejic & Partners is a full-service law firm with an office in Belgrade. Our firm provides tailored legal services designed to meet all needs of our clients. We provide high-level consulting services to both multinational companies as well as small companies and start-ups.
View Profile...
Legal Market Overview
The global Covid-19 crisis had a significant negative impact on the economies of the Central and Southeast Europe region. Serbia was no exception, its Government declaring a State of Emergency in the Spring of 2020. During the Summer, however, investors reverted to higher levels of business activity, particularly in relation to more pandemic-resilient sectors, such as IT, pharmaceuticals, fast-moving consumer goods and domestic products.
Serbia's economic recovery is also expected to receive a long-term boost from a number of planned infrastructure projects; and additional significant investments are further anticipated as a result of the September 2020 opening of the US Development Finance Corporation's regional office in Belgrade.
In response to the pandemic, most law firms established COVID-19 legal task forces that fielded dedicated legal experts across several practice groups; and as elsewhere in the world, both lawyers and clients adjusted to the new reality of full-service legal assistance being delivered in a non-traditional manner with as little disruption as possible.
High-profile examples of full-service domestic law firms in Serbia include JPM Jankovic Popovic & Mitic, Joksovic, Stojanovic & Partners, Prica & Partners, Bojovic Draškovic Popovic & Partners and BOPA Bojanovic & Partners. Significant regional legal practices also play major roles in the country's legal market; these include Karanovic & Partners, Moravcevic Vojnovic and Partners in cooperation with Schoenherr, Law Office Miroslav Stojanovic, in cooperation with Wolf Theiss, BDK Advokati AOD, and Petrikic & Partneri AOD in cooperation with CMS Reich-Rohrwig Hainz. Harrisons Solicitors remains the only English law firm with an office in Belgrade.
Notable developments on the Serbian legal market included Kinstellar/Zajednicka advokatska kancelarija Maric & Mujezinovic changing its name to Joint law office Marić in cooperation with Kinstellar, following the 2020 departure of former name partner Selma Mujezinović to found Law Office Mujezinović.