Doing Business in...Russia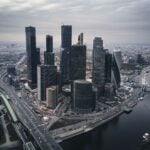 PARADIGMA Law Firm was established in 2005 in Russia by a group of qualified and experienced lawyers who have gained substantial expertise while working for large companies and government bodies. The firm started its professional activity as a boutique law firm specializing in domestic and international disputes resolution. PARADIGMA has been involved in most business …
XContributed by Paradigma Law Firm
Read More...
Firms in the Spotlight
Trunov, Ayvar & Partners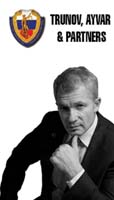 Law Firm of Trunov, Ayvar & Partners was established in 2003 by Dr. Igor Trunov. Currently the firm has almost 70 attorneys and provides legal services to clients that range from individuals to global corporations throughout the world. Most of the attorneys are bi-lingual. Since its formation, Firm's main area of practice was criminal and …
View Profile...
Legal Market Overview
In light of the Covid-19 pandemic and the international sanctions regime, the Russian legal market remained stable during 2020. The market's longstanding need for embracing digital transformation came to fruition, as both law firms and Russian courts adjusted successfully to working remotely. The technology sector also remained a main source of work for firms across a wide range of practice areas, including corporate and commercial law, tax, competition and IP.
Employment teams were busy dealing with the vast breadth of matters thrown up by the pandemic; many provided large international companies with advice regarding the local Covid-19 workplace regulations. The pandemic also fuelled an increased demand for restructuring and insolvency lawyers; the Russian government's adoption of a federal bankruptcy moratorium regime was a particularly noteworthy development.
The financial market was marked by the rising popularity of environmental, social and governance (ESG) considerations; the Moscow Exchange also published its first ESG report in the summer of 2020. The government closed the calendar year by raising €2bn in Eurobonds on the global debt market, prompting the market to conclude that Russia remains an attractive proposition for both domestic and foreign investors.