Firms in the Spotlight...

AAMM Law Firm

Abecasis, Moura Marques & Associates, Law Firm was founded in 2012 by two eminent lawyers: José Filipe Abecasis and Paulo de Moura Marques. The firm is widely recognised for its high level of specialization in public employment with a particular focus on key industry sectors. It is also recognized for the excellence, rigour and innovation …
View Profile...
Firms in the Spotlight...

Abreu Advogados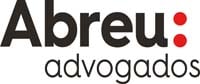 Abreu Advogados is an independent law firm with over 28 years of experience in the Portuguese market and present in 10 locations. As a full-service law firm with offices in Lisbon, Porto and Funchal, Abreu Advogados is one of the largest law firms in Portugal. With a team composed of more than 220 fee earners …
View Profile...
Legal Market Overview
Following a challenging period, Portugal is on track for a sound recovery fuelled by one of the highest vaccination rates in the world and a cautious lifting of pandemic restrictions. Overall, GDP was forecast to increase by 4.8% in 2021 and 5.8% in 2022, according to the OECD. The economy is thus expected to reach its pre-pandemic level by mid-2022, although its heavy reliance on foreign tourism casts some doubts on this prediction.
In other news, the country – which has enjoyed a period of relative stability under Prime Minister António Costa – faced a political crisis following the failure of the incumbent government to pass its budget in the National Assembly in October. Shortly after, President Marcelo Rebelo de Sousa announced the dissolution of parliament, and called a snap election two years ahead of schedule. In an unexpected turn of events, the Socialist Party (PS) of current prime minister Costa secured an outright parliamentary majority, winning a third consecutive term in power.
Against this backdrop, the M&A market in Portugal was deeply impacted by the Covid-19 pandemic, particularly in terms of volume of deals. Certain sectors have fared better than others: areas such as tourism and hospitality were significantly affected, while the technology, infrastructure, healthcare and energy segments have been notable bright spots of M&A activity. Although the effects of the unprecedented health crisis are yet to fully unfold, lawyers predict that the stream of transactional mandates in the aforementioned sectors will make sophisticated legal advice all the more relevant, as deals bring added complexities. Furthermore, private equity players continue to underpin many of the largest business transactions, a pre-pandemic trend that is still prevalent in the local market.
With government support being provided to businesses to avoid mass insolvencies, distressed transactions were few and far between in 2021, although these are expected to rise in the near future as the temporary moratorium regime comes to an end. The non-performing loans (NPL) market – which experienced tremendous activity in 2019 but was stagnant during 2020 and the first quarter of 2021 – is also likely to witness a resurgence.
Unsurprisingly, energy and natural resources are some of the most dynamic and resilient sectors in the country. The heightened focus on green energy, decarbonisation and ESG-related concerns globally put renewables at the forefront of the government's carbon neutrality agenda. In fact, Portugal has become the fourth country in Europe to stop using coal to produce electricity. The strong demand for renewable energy assets is likely to continue to attract dealmakers' attention, as the sector becomes a key driver of transactional activity in the domestic market.
In spite of uncertainty elsewhere, the legal market in Portugal remains relatively stable. With few exceptions, full-service law firms Morais Leitão, Galvão Teles, Soares da Silva & Associados, VdA and PLMJ take the helm in the majority of complex, large-cap and consequential corporate and finance deals. Cuatrecasas, Garrigues and Uría Menéndez – Proença Carvalho are Iberian players with a strong foothold in the domestic market. A select few international firms with full-service offerings, such as Linklaters, CMS and DLA Piper ABBC, are also active in the country. Renowned local firms Sérvulo & Associados, Abreu Advogados

and SRS Legal are other key names in the Portuguese legal scene.