Firms in the Spotlight...

Zúñiga Álvarez Abogados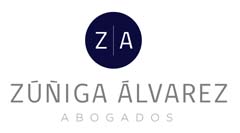 At Zúniga Álvarez Abogados, our aim is to provide comprehensive advice, through personalized, detail-oriented service. We look to create value for our clients, with timely, efficient, and creative solutions that contribute to the success of their businesses.
View Profile...
Firms in the Spotlight...

Vinatea & Toyama

In September 2021, the Ministry of Labor published "Agenda 19" which includes initiatives to provide more protection to the workers. Its content has been challenged by many sectors because it did not include proposals to reduce informality, maybe one of the most important Peruvian labor market problems. However, the current year has been guided by …
View Profile...
Legal Market Overview
As the vicissitudes of the global COVID-19 pandemic begin to abate somewhat, Peru is still reeling from its effects, which saw a sharp decline in M&A, and banking and finance transactions in the country, however the majority of practitioners believe that these effects are temporary with some firms reporting an uptick in work in the second half of 2021. Peru had the unenviable position of being in the top five countries worldwide in terms of total COVID-19 cases and deaths and compounding the effects of the pandemic in the corporate sphere, was the election of left-wing president Pedro Castillo in July 2021. Castillo, a former school teacher with little political experience, has been perceived as anti-business by some and has shaken investor confidence, which was already low due to the pandemic. As of February 2022, Castillo appointed his fourth cabinet in less than seven months, in March he faced an impeachment vote, and in April, he faced violent protests in relation to the rise in energy, food and fertilizer prices in wake of the Russian invasion of Ukraine. With continual calls for his resignation, the political uncertainty shows no sign of stopping soon. In the wider economic setting, 2021 saw Peru surpass pre-pandemic GDP growth with around a 13.3% increase, whereas the outlook for 2022 is speculated to be around 3% growth; this is despite a rise in the price of minerals, a key economic sector in the country.
In the employment sphere, The Ministry of Labor and Employment Promotion's Supreme Decree No. 001-2022-TR enacted on February 23rd, 2022, severely restricts enterprises' ability to outsource some sorts of work. There were previously no controls on outsourcing, which the government believes hurt in-house staff by allowing some contracting companies to use outsourced workers to perform the same tasks for less remuneration and with fewer benefits and rights. This follows on from similar legislation enacted in Mexico and Venezuela, and practitioners described the Peruvian market as worried by the implications of the law, due to companies having to change the way in which they operate and adapt to an increase in costs.
There were no major changes in the legal market over the last year, with leading local firms Rodrigo, Elías & Medrano – Abogados; Miranda & Amado; Payet, Rey, Cauvi, Pérez Abogados; Rebaza, Alcázar & De Las Casas and Hernández & Cía operating at the top of the league and Muñiz, Olaya, Meléndez, Castro, Ono & Herrera Abogados not far behind. With regards to international firms, key players include Estudio Echecopar member firm of Baker McKenzie International; Garrigues, who entered the competition table this year after hiring the former head of INDECOPI Ivo Gagliuffi; Philippi Prietocarrizosa Ferrero DU & Uria; CMS Grau; DLA Piper Perú

; Dentons Peru and Cuatrecasas.
The inaugural life sciences and healthcare table is published this year, with Estudio Echecopar member firm of Baker McKenzie International, Muñiz, Olaya, Meléndez, Castro, Ono & Herrera Abogados, Rodrigo, Elías & Medrano – Abogados and Fernández-Dávila Abogados all featuring in the table.