Firms in the Spotlight...

Zúñiga Álvarez Abogados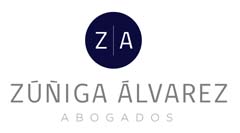 At Zúniga Álvarez Abogados, our aim is to provide comprehensive advice, through personalized, detail-oriented service. We look to create value for our clients, with timely, efficient, and creative solutions that contribute to the success of their businesses.
View Profile...
Legal Market Overview
After a swift and seemingly effective first response to Covid-19, by mid-2021 Peru was in unprecedented disarray. It held the unenviable accolade of the world's highest death rate per capita, recording 187,000 deaths against a population of 33m, the numbers more than doubling overnight following an official review of data.
Driving the tragedy is an under-resourced healthcare system, inadequate testing regime, social issues (poor communities less able to isolate) and a troubled vaccination programme. As of June 2021, just 2.5% of the population had received a first dose of the vaccine, while countless public officials – including former president Martin Vizcarra – stood accused of queue jumping amid the country's latest scandal: 'vaccinegate'.
To compound matters, Peru is beset with political instability, an issue that has plagued this potentially prosperous country, and -most recently- seen it notch up four presidents and eight finance ministers in just five years. Problems intensified significantly at the April 2021 presidential elections which polarised the nation: so close was the result between socialist candidate Pedro Castillo and the right-wing Keiko Fujimori (daughter of jailed former president Alberto Fujimori) that a run-off election was held in June. While the official result had yet to be formerly declared at the time of writing, Castillo looked set to take the presidency by the tightest of margins.
Commercial lawyers in Peru are united in their concern of Castillo's election and its threat to investor confidence. The rural school teacher, who has little political experience, has pledged to amend Peru's constitution to increase state control in the economy and take a greater share of profits from mining companies, a key industry.
Mining is the bedrock of the economy, with copper production the second-largest in the world (pre-Covid). As such, the market's top homegrown law firms built their success on this sector. Two full-service firms in particular – Rodrigo, Elías & Medrano – Abogados and Miranda & Amado – have become benchmarks in the market.
Their nearest rivals, particularly in the corporate and finance space, comprise a mix of fellow indigenous gems and international heavyweight firms, mainly from Spain. The domestic contingent includes: Payet, Rey, Cauvi, Pérez Abogados; Rebaza, Alcázar & De Las Casas; Muñiz, Olaya, Meléndez, Castro, Ono & Herrera Abogados; and more recently, Hernández & Cía. Abogados; while Rubio Leguía Normand continues its ambitious rebuild following a comprehensive raid on talent some years ago. International firms in Lima include: Estudio Echecopar member firm of Baker McKenzie International; Garrigues; Philippi Prietocarrizosa Ferrero DU & Uria; CMS Grau; DLA Piper Perú; Dentons Peru; and most recently, Cuatrecasas, which opened in Lima two years ago.
Other firms at the pinnacle of specialist expertise include Bullard Falla Ezcurra Abogados (competition and arbitration); Santiváñez Abogados (power); Vizquerra Córdova & Gálvez Abodados (hydrocarbons); Ada Alegre Consultores (environment); Kennedys and Osterling Abogados (insurance); Vinatea & Toyama (labour law); Estudio De la Flor, García Montufar Arata & Asociados (real estate); and Zuzunaga, Assereto & Zegarra Abogados (tax).
While the past year brought reports of some downsizing of associate teams – particularly in corporate and M&A where deals stalled due to price uncertainty – there was little by way of headline partner lateral moves. Those to report include: capital markets expert Jeanette Aliaga moved from Rubio Leguía Normand to Muñiz, Olaya, Meléndez, Castro, Ono & Herrera Abogados, which in turn lost banking and finance partner Mercedes Fernández to EY Peru; pre-eminent litigator and arbitration lawyer Juan Guillermo Lohmann left Rodrigo, Elías & Medrano – Abogados  to work as independent consultant and arbitrator after a 45-year career at the firm, which also endured the departure of highly regarded electricity senior associate Eduardo Ramos to the partnership at MOAR Abogados. Elsewhere, Rodríguez Angobaldo Abogados hired Ursula Caro as partner from Rubio Leguía Normand (where she was a senior associate), but lost insurance litigator Alvaro Bonilla who left to establish his own practice. In the tax arena, Hernández & Cía. Abogados hired Rodrigo Flores from CMS Grau, while Estudio Echecopar member firm of Baker McKenzie International saw Erik Lind leave to assume the position of head of tax at DLA Piper Perú. Lastly construction boutique CAMPOS | Arbitraje e Infraestructura recruited Rodrigo Urrutia as co-head of the disputes team from Rebaza, Alcázar & De Las Casas.
Stealing legal headlines instead was the adoption of the much-anticipated merger control law, described by one leading competition lawyer as 'the most important legal development in Peruvian law in the past 25 years'. Previously, merger control regulation only existed in the electricity sector. Corporate teams are now busy augmenting their competition capability, no easy task in a limited pool of expertise, say competition specialists; unsurprisingly, those firms with international offices and networks are claiming a head-start in merger control know-how.
The pandemic brought silver linings to some firms in the form of an uptick in certain practice areas, the most obvious being labour law, as companies sought help in navigating the raft of emergency employment measures introduced by the State. Unrelated to Covid, but worthy of note, is the new generation of female partners that are leading top employment teams or paving the way in high-profile matters, from equality law mandates through to high-profile collective bargaining.
Finance and tax areas have also been busy, boosted by the State's Reactiva Peru programme which pumped liquidity into the financial sector to facilitate new short-term loans for businesses to be used exclusively for the payment of third-party providers, vendors and employees. A surge in debt financing for the country's crucial mining sector was another driver of work.
Both dispute resolution and technology law were inadvertent beneficiaries of Covid. The former stuttered at the start of the pandemic as courts closed for the first few months of lockdown, but by year-end 2020/early 2021, disputes teams were in demand as the fall-out of the pandemic emerged in the form of conflicts between companies. The technology sector has grown globally and Peru is no exception, seeing a surge in digital transactions and e-commerce, such as new apps for grocery shopping, for instance, and the obvious dependency on tech to facilitate home working. In response, we introduce a new section this year: Technology, Media and Technology (TMT).
Finally, as a result of the September 2021 release of the Pandora Papers, increased international scrutiny of legal advice given to offshore markets has had an impact on the Peruvian market. Those individuals and law firms across the region named in the release are now challenged with maintaining international reputations and relationships in response to global interrogation of the integrity of historical dealings with offshore companies.