Doing Business in...
Oman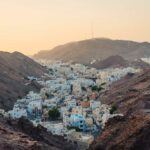 I. INTRODUCTION Key Aspects of Doing Business and Undertaking Investment in Oman Located in the South Eastern quarter of the Arabian Peninsula, Oman is a member of the Gulf Cooperation Council (the "GCC") and the second largest country in the GCC after Saudi Arabia. Oman has been a top choice for foreign investors for many …
Contributed by Mohammed Al Ruqaishi Law Firm
Read More...
Legal Market Overview
Oman is fondly known as the 'Switzerland of the Gulf' due to its political stability and diplomacy, with the country providing a a key role in bridge-building between Iran and Saudi Arabia. The country is also home to the Port of Salalah, a key shipping port strategically located along the Asia/Europe shipping lane.
The key challenge for the Omani economy is decreasing its dependency on the oil and gas sector, with these finite reserves contributing to 37% of the economy in 2018. Tourism and recreation has been a key focus for growth with major projects such as Sultan Qaboos Port in Muscat and and International Tourism Complex in Salalah. Moreover, $467.5m has been invested into the construction of The Mall of Oman in Muscat.
Two major developments in transport are set to improve trade and tourism in the region. The first is the opening of a new terminal in Muscat International Airport, and the second is the completion of The Batinah Expressway, which is a motorway connecting Oman with the UAE.
As for the legal market, international firms such as Dentons, Addleshaw Goddard, Curtis, Mallet-Prevost, Colt & Mosle LLP and Clyde & Co LLP are based in Muscat. Regional firm Al Tamimi & Company is also a key name and Al Busaidy, Mansoor Jamal & Co is the standout local firm.