Doing Business in...Oman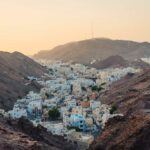 I. INTRODUCTION Key Aspects of Doing Business and Undertaking Investment in Oman Located in the South Eastern quarter of the Arabian Peninsula, Oman is a member of the Gulf Cooperation Council (the "GCC") and the second largest country in the GCC after Saudi Arabia. Oman has been a top choice for foreign investors for many …
Contributed by Mohammed Al Ruqaishi Law Firm
Read More...
Legal Market Overview
Against a backdrop of persistently low oil prices, the Sultanate of Oman, like nearly every GCC nation, has taken note of an increasingly urgent need for economic diversification. In particular, the government has in recent years implemented a number of PPP projects to transform the nation's transport and social infrastructure, promote a promising tourism industry and further capitalise on renewable energy opportunities. The influx of public-private projects has resulted in more development activity for law firms, but has also produced a steady flow of contractual disputes between stakeholders, government entities and construction companies. Despite initiatives to develop some of the country's nascent commercial markets, however, the conventional energy sector remains the primary driver of commercial activity for public and private sector actors.
Also of note, although Oman has relatively less international investment activity than many of its regional neighbours, the country has actually benefited from the embargo of Qatar by many Gulf monarchies. As Oman does not participate in the blockade, unlike business hubs such as Bahrain, the United Arab Emirates and Saudi Arabia, international investors, and especially Chinese investors, have begun to invest directly into Oman in order to continue their commercial engagement with Qatar.
The Omani legal market consists of full-service domestic firms and large international firms, though the latter are not authorised to undertake advocacy activities. In the purely domestic market, Al Busaidy, Mansoor Jamal & Co has top-ranked practices in banking, corporate and M&A, dispute resolution, real estate and shipping. Other notable full-service domestic firms include Bin Shabib, Al Rashdi & Al Barwani Advocates and Legal Consultants and Said Al-Shahry & Partners (SASLO).