Doing Business in...
Oman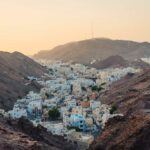 I. INTRODUCTION Key Aspects of Doing Business and Undertaking Investment in Oman Located in the South Eastern quarter of the Arabian Peninsula, Oman is a member of the Gulf Cooperation Council (the "GCC") and the second largest country in the GCC after Saudi Arabia. Oman has been a top choice for foreign investors for many …
Contributed by Mohammed Al Ruqaishi Law Firm
Read More...
Legal Market Overview
Under the new reign of Sultan Haitha, Omans economic position has been the main focal point, with there being promises of economic diversity to overcome the countries reliance on oil. Oman is expected to reach a 3% GDP growth at the end of 2021. It has a stable economy, which is recovering after the slash of global oil prices during the Covid-19 pandemic. The oil and gas sector amount to 40% and 20% of the total revenue, respectively.
Away from oil, the country's five-year plan (2021-2025) places an emphasis on environmental sustainability and clean energy transitions,with key sectors including renewable energy, mining, and downstream extractives. Construction-related disputes have seen an uptick in the market and REITS have also been an area of activity.
The legal market has seen the entrance of UK law firm Kennedys in Muscat, expanding its Middle Eastern expansion, adding to the mix of leading international law firms that includes Addleshaw Goddard and Dentons. Omani firms Al Busaidy, Mansoor Jamal & Co and Said Al-Shahry & Partners (SASLO) are key local players. Clyde & Co LLP has exited the Omani market.