North: TOP SCORING FIRMS: CLIENT SERVICE™
BHP Law
Burnetts
EMG Solicitors
Hay & Kilner
Mincoffs Solicitors LLP
Sintons LLP
Swinburne Maddison
Tilly Bailey & Irvine
Every year, Legal 500 research contacts more than 150,000 clients to access their views on the service they have received from law firms.
The table above is extracted from the 2020 survey. Research towards the 2021 edition, available this Autumn, has already begun. When completed it will be the biggest and most exhaustive study of client satisfaction ever conducted in the UK.
For more information see Legal 500 Client Service Survey 2020
North – Number of firm rankings
Data extracted from The Legal 500 Historical Data service. Legal 500 Historical Data covers more than a decade of law firm and individual rankings globally.
For more information contact sales@legal500.com or visit legal500.com/historicaldata.
Legal Market Overview
The four key markets in the North are the main hub of Newcastle; County Durham, including its two commercial and legal centres in Darlington and Durham; Cumbria, which is primarily focused around Carlisle; and the Tees Valley, a relatively self-contained market predominantly based in Stockton-on-Tees. The region's most prominent firms include Ward Hadaway, Newcastle firms Sintons and Muckle, and Womble Bond Dickinson, now a transatlantic firm but which traces its northern roots back to legacy firm Dickinson Dees.
---
Firms in the Spotlight
A Y & J Solicitors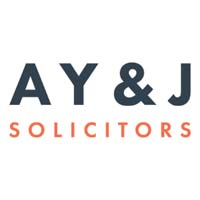 HUMAN RESOURCES: IMMIGRATION A Y & J Solicitors has gained a reputation for passionate legal immigration representation – meeting the complex and varied needs of both individuals and corporations facing legal immigration obstacles. The immigration team takes an 'In It to Win It' approach, where every client is treated with honesty, integrity, and creative solutions …
View Profile...