Doing Business in...
Nigeria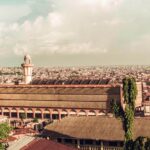 1. Introduction The Federal Republic of Nigeria ("Nigeria"), the most populous country in Africa, accounts for one-sixth of Africa's population. Nigeria also plays host to one of the continent's fastest-growing economies. Following a contraction of 1.8% in 2020 with growth losses occasioned by the COVID-19 pandemic ("the Pandemic"), the economy rebounded and grew by 3.6% …
Contributed by Duale, Ovia & Alex-Adedipe
Read More...