Doing Business in...
Nigeria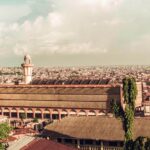 1. Introduction The Federal Republic of Nigeria ("Nigeria"), the most populous country in Africa, accounts for one-sixth of Africa's population. Nigeria also plays host to one of the continent's fastest-growing economies. Following a contraction of 1.8% in 2020 with growth losses occasioned by the COVID-19 pandemic ("the Pandemic"), the economy rebounded and grew by 3.6% …
Contributed by Duale, Ovia & Alex-Adedipe
Read More...
Legal Market Overview
Although the Nigerian economy has faced a tough time transitioning and diversifying from its heavily oil-dependent economy, the country is continuing to move forward with legislative changes to restructure the petroleum industry and put in place sustainable and climate-friendly initiatives. In August 2021, President Buhari signed the Petroleum Industry Act 2021 into law, bringing to a close a 20-year effort to reform Nigeria's oil and gas sector. This resulted in the creation of two agencies responsible for the technical and commercial regulation of petroleum operations in their respective sectors, and commercialising the perennially loss-making state-owned enterprise, the Nigerian National Petroleum Company (NNPC); this was turned into NNPC Ltd, which is a quasi-commercial entity, the ownership of which will be vested with the government.
To follow on, the November signing of the new Climate Change Act outlined a legal framework for achieving Nigeria's long-term climate goals, including setting five-year carbon budgets in the context of a National Climate Change Action Plan, an significant volume of climate finance, and the mainstreaming of climate change actions into national development priorities.
The year also saw firms continue to increase their digital footprints, reassessing standard operating procedures and leveraging technology to add value, reduce cost and improve the overall client experience through client portals, electronic billing, document automation and intranet-based collaborative platforms, which are increasingly commonplace across all Nigerian firms.
In a major development for the market, in April 2021, Dentons combined with leading law firm Adepetun, Caxton-Martins, Agbor & Segun to form Dentons ACAS-Law; this gives the global law firm a key presence in West Africa, particularly the key locations of Lagos, Abuja and Port Harcourt. Also notable is that it has a strong capability in pan-African mandates in the energy, banking and finance and TMT sectors.
Elsewhere, full-service firms such as Aluko & Oyebode, Banwo & Ighodalo, AELEX, Olaniwun Ajayi LP and Udo Udoma & Belo-Osagie continue to capture a significant share of work in the market and are present in Nigeria's largest commercial deals. The year has also seen a growth in specialist transactional and dispute resolution firms, such as Uche Nwokedi & Co., ENR Advisory and Deal HQ Partners, servicing the oil and gas, electricity, renewables and emerging private equity sectors.