Firms in the Spotlight
ILAW MYANMAR CO., LTD.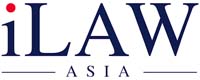 ILAWASIA is a new-gen, full-service, Thai law firm based in central Bangkok. Mr. Somphob Rodboon, an acclaimed expert in business law and litigation in Thailand, founded ILAWASIA in April 2011. A visionary Managing Partner, he expanded the firm's operation into Myanmar through acquisition of an experienced and respected local law firm in June 2018, with …
View Profile...
Legal Market Overview
Myanmar remains one of the most active markets for international investment in Southeast Asia; however, investor confidence was significantly affected following the 2017 crackdown by Myanmar's military on members of the Rohingya Muslim community. In January 2020, the UN's top court has ordered Myanmar to take measures to protect the Rohingya community from genocide. Elections in October and November of 2020 may also lead to a change in policy towards the minority group.
The persistent political troubles in Myanmar may be currently its most well-known feature in international circles; however, it remains a key growing consumer market in the region and a stable government. Firms report that 2011 was considered a gold rush moment for the country, with numerous avenues newly open for investment. Yet, when plans for liberalisation and opening up of markets did not meet such high expectations, this led to slower investment than expected. This was countered by Myanmar's government updating foreign investment laws, foreign banking licences, and in 2019, opening up access to insurance licenses to foreigners, which has been a significant step for investors into Myanmar hoping to move into the untapped market of 75 million relatively young people.
With the rise of Covid-19, there was a natural drop in international investment, although testimony from some lawyers active in the market indicate that once restrictions on travel are ended, international sponsors are expected to continue their investment into high-value infrastructure projects. While China continues to be the biggest investor in Myanmar in light of Covid-19, Thai, Japanese, and Indian multinationals continue to be active in major power projects and industry, which remain relatively consistent markets in the region.
Most international firms with a strong presence in Myanmar are primarily active from key regional hubs. Developments in teleconferencing technology since Covid-19 ensure local and regional offices are well-integrated. Particularly strong firms active on the ground include DFDL Legal & Tax, Allen & Gledhill (Myanmar) Co., Ltd, VDB Loi, Allen & Overy Ltd, and Rajah & Tann Myanmar Company Limited 
---