Firms in the Spotlight...

ILAW MYANMAR CO., LTD.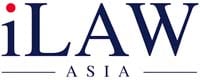 ILAWASIA Co., Ltd., a full-service Thai law firm, was established in April 2011 located in Bangkok and founded by Somphob Rodboon, an experienced litigator.
View Profile...
Legal Market Overview
Approaching two years since the declaration of a state of emergency, Myanmar continues to face uncertainty, with the only shred of certainty coming from the reality of suspended and halted mandates. Local firms have exercised a degree of pragmatism in the activity of their on-the-ground operations, and international firms with offices in Yangon have moved base to neighbouring countries, including Singapore, Thailand and Japan. Shifting Myanmar regulations and enforcements of restrictive foreign exchange directives have meant that firms have been relied on to advise international investors and domestic companies on managing and restructuring their investments in tune with sanctions, employment issues and contractual breaches.
International firms such as Allen & Gledhill (Myanmar) Co., Ltd, DFDL Legal & Tax and VDB Loi, among others, have moved towards a strategic system of maintaining activity in Yangon, whilst working centrally from regional hubs, including Singapore and Tokyo. This has enabled practices to coordinate efficiently and support international clients in managing business operations.
Large-scale infrastructure and energy projects have been attractive investments for major Asian investors from China, Thailand and Japan. Firms continue to support clients of this ilk and will monitor the situation in Myanmar to find the best and most desirable solutions. With the unwavering cloud of Covid-19 which still hangs over Myanmar, and the business stagnation caused by political uncertainty, international investors are seeking ways to divest and restructure.