Firms in the Spotlight...

ILAW MYANMAR CO., LTD.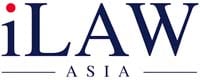 ILAWASIA is a new-gen, full-service, Thai law firm based in central Bangkok. Mr. Somphob Rodboon, an acclaimed expert in business law and litigation in Thailand, founded ILAWASIA in April 2011. A visionary Managing Partner, he expanded the firm's operation into Myanmar through acquisition of an experienced and respected local law firm in June 2018, with …
View Profile...
Legal Market Overview
After declaring a state of emergency in February of 2021, Myanmars legal market has been fragile and clouded with uncertainty. Local firms are exercising caution, and international firms with local offices in Yangon, have closed operations to opt for remote working from Singapore.
Myanmar enjoys international investment from Southeast Asia, particularly from China, Thailand and Japan in the large-scale energy and infrastructure space, however, this has seen a dip with current projects paused or aborted. Firms and businesses are monitoring the situation closely with foreign investors being assured that there will be no change in government policy, but this remains to be seen.
On top of this, the country is battling a devastating third wave of the COVID virus, despite lockdowns and thorough vaccination programmes. Government hospitals are failing to function adequately and testing has come to a standstill. The political troubles coupled with the current public health crisis makes Myanmar a risky destination for clients.
Most international firms with a presence in Myanmar work via their regional hubs such as in Singapore. Firms active on the ground include Allen & Gledhill (Myanmar) Co., Ltd, DFDL Legal & Tax, and VDB Loi.