Firms in the Spotlight...

Bakouchi & Habachi - HB Law Firm LLP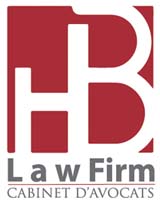 HB Law Firm LLP is a leading independent law firm founded by Mrs. Salima Bakouchi with a long-standing reputation for delivering a high-quality service and adding value for clients.
View Profile...
Firms in the Spotlight...

Benzakour Law Firm
Benzakour Law firm (BLF) is a major Moroccan business law with a long history in the country. It is widely regarded as a top law firm acting in upstream and downstream sides (advisory and contentious) and offering a complete portfolio in business law, with a particular focus on assistance to foreign investment in different sectors …
View Profile...
Legal Market Overview
Located in the heart of North Africa, Morocco has close ties to Europe, lying as it does just across a narrow stretch of the Mediterranean Sea from Spain, and having close ties to France. Indeed, it is the hub through which much investment into Francophone Africa passes.
Since 2011, the country has enjoyed a period of unprecedented economic and political stability, enabling it to become a gateway for many businesses looking to expand into Africa. The automotive and aviation sectors have been a key focus for investment from the US, Europe, China, Korea and Japan, though other fast-growing industries such as healthcare and renewable energy have also attracted substantial capital inflows. The all-important tourism sector has suffered due to Covid, and the country's five-month lockdown impacted business across industry sectors in a culture that is driven by face-to-face meetings and personal relationships.
Going forward, the prospects for a post-pandemic recovery are good. The new government installed in October 2021 has a pro-capitalist stance and features more women than ever before. The focus of its agenda is investment and energy projects, roads and ports are key targets for investment.
Furthermore, Morocco has signed a new deal to create power connections that will bring renewable energy to the UK. The country has also signed a partnership agreement with Israel, which is bringing more Israeli investors into the market and boosting sectors such as agriculture and technology.