Doing Business in...
Monaco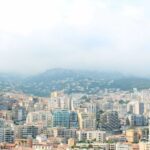 Monaco at a glance Being the second smallest country in the world after the Vatican, Monaco is located at the crossroads of France and Italy, at the Mediterranean seaside, which gives its residents an exceptional quality of life. The Principality's buoyant economy, safety, attractive tax measures and accessibility by all means of transportation (Nice Airport …
Contributed by CMS Pasquier Ciulla Marquet Pastor Svara & Gazo
Read More...
Overview
The Principality of Monaco, with one of the world's highest GDP per capita rates, remained largely insulated from the worst effects of the Covid-19 pandemic. That being said, the country still recorded a 13% drop in GDP during 2020, with its tourism and retail industries experiencing sharp declines. However, its recovery has been almost immediate, with economic growth hitting 21.6% in 2021. The accommodation and health sector alone, while not returning to pre-pandemic levels of activity, witnessed a 146% rise on 2020.
As private client work remains the bedrock of most law firm practices in Monaco, Covid-19 did not derail growth; quite the opposite in fact, with many firms anecdotally recording a spike in individuals requesting advice on divorce cases and succession-planning.
Shipping is also a core area of activity for the legal market. During the pandemic sales of superyachts remained solid, while sales surged by 77% in 2021 – according to figures from VesselsValue – spurred by low interest rates and the growth in the collective wealth of the world's billionaires.
The principality's reputation as a jurisdiction of choice for international high-net-worth individuals ensures that it is home to many foreign-qualified lawyers. However, only Monegasque national lawyers are allowed to appear in local courts.
Among local law firms, CMS Pasquier Ciulla Marquet Pastor Svara & Gazo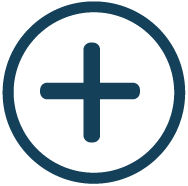 stands out for its global network and comprehensive service offering. Law Offices of Jean-Charles S. Gardetto

is highly regarded for the senior experience of key name Jean-Charles Gardetto, while ZABALDANO AVOCATS

is noted for its premier litigation expertise. The market also houses an impressive band of legal advisers, including Gordon S. Blair Law Offices

and Donald Manasse Law Offices, both sought after for their blend of local and international experience, and HFW, which has a strong focus on shipping, energy and commodities work.
Practice Areas