Doing Business in...
Monaco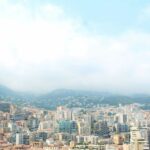 Monaco at a glance Being the second smallest country in the world after the Vatican, Monaco is located at the crossroads of France and Italy and is opened on the Mediterranean basin, which gives its residents an exceptional quality of life and makes it easily accessible by all means of transportation, Nice Airport being only …
Contributed by CMS Pasquier Ciulla Marquet Pastor Svara & Gazo
Read More...
Legal Market Overview
Despite its status as one of the richest countries in the world per capita, the Principality of Monaco did not escape the Covid pandemic unscathed.
As a service-based economy, Monaco remains vulnerable to external economic shocks. Arguably best known as a global hub for financial services, the country's tourism and retail industries also remain significant contributors to the country's GDP — both of the latter sectors took significant hits during the health crisis. Notably, the country's retail industry posted a 10.6% drop in turnover in 2020 year-on-year, while hotels recorded a 40% occupancy rate in July 2020, compared to 79% in July 2019.
That said, Monaco's economic recovery has already gained traction. The country saw a strong start to 2021, with the retail sector witnessing a 21.1% rise year-on-year during the first quarter. Forecasts now project the overall economy to grow by 2.3% during 2021.
Firms have kept busy throughout the crisis. Private client work in particular has experienced a major boom, driven mainly by relocations and divorces related to the pandemic. Firms have also reported a rise in tax and estate-planning matters, with Covid rates apparently spurring clients into preparations for potential succession issues.
Additionally, shipping (a key industry for Monaco, and its law firms, accounting for over 4% of the country's GDP) has seen a surge post-pandemic, following a Covid-fuelled increase in yacht ownership. Shipyards are attributing the trend to the demand for isolation, coupled with the 32% increase in the number of billionaires worldwide — many of whom are famously based in Monaco.
The principality's reputation as a jurisdiction of choice for international high-net-worth individuals ensures that it is home to many foreign-qualified lawyers. However, only Monegasque national lawyers are allowed to appear in local courts.
Among local law firms, CMS Pasquier Ciulla Marquet Pastor Svara & Gazo

stands out for its global network and broad service offering. Law Offices of Jean-Charles S. Gardetto

is highly regarded for the senior expertise of key name Jean-Charles Gardetto, while ZABALDANO AVOCATS

is noted for its premier litigation expertise. The market also houses an impressive band of legal advisors, including Gordon S. Blair Law Offices

and Donald Manasse Law Offices, both sought after for their blend of local and international experience, and HFW, which has a strong focus on shipping, energy and commodities work.