Doing Business in...Moldova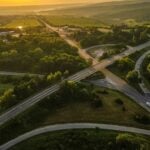 OVERVIEW OF THE MARKET With a steady and energetic GDP growth of 4.8, 4.5 and 4.3 per cent for 2018, 2017 and 2016, respectively, Moldova is among the fastest-growing economies in Europe. According to the World Bank's data, in 2018 Moldovan real GDP growth outpaced many of other countries in its region.  According to the …
Contributed by Gladei & Partners
Read More...
Legal Market Overview
The relatively stable market in Moldova has seen continued growth in 2018. Agriculture and the food industry still dominate but the strengthening of the economy was fueled by investment in manufacturing and information technology, as well as the emerging green energy market.
Banking and the financial services sector provide a significant amount of the work in a legal market dominated by local firms, with a few notable international exceptions.